Looking for some summer BBQ recipe ideas for your next backyard gathering that will wow guests without leaving you stuck behind the grill? If so, you've come to the right place, as Backyard Life's hosts and guest chefs have some serious grill skills!
Ballistic BBQ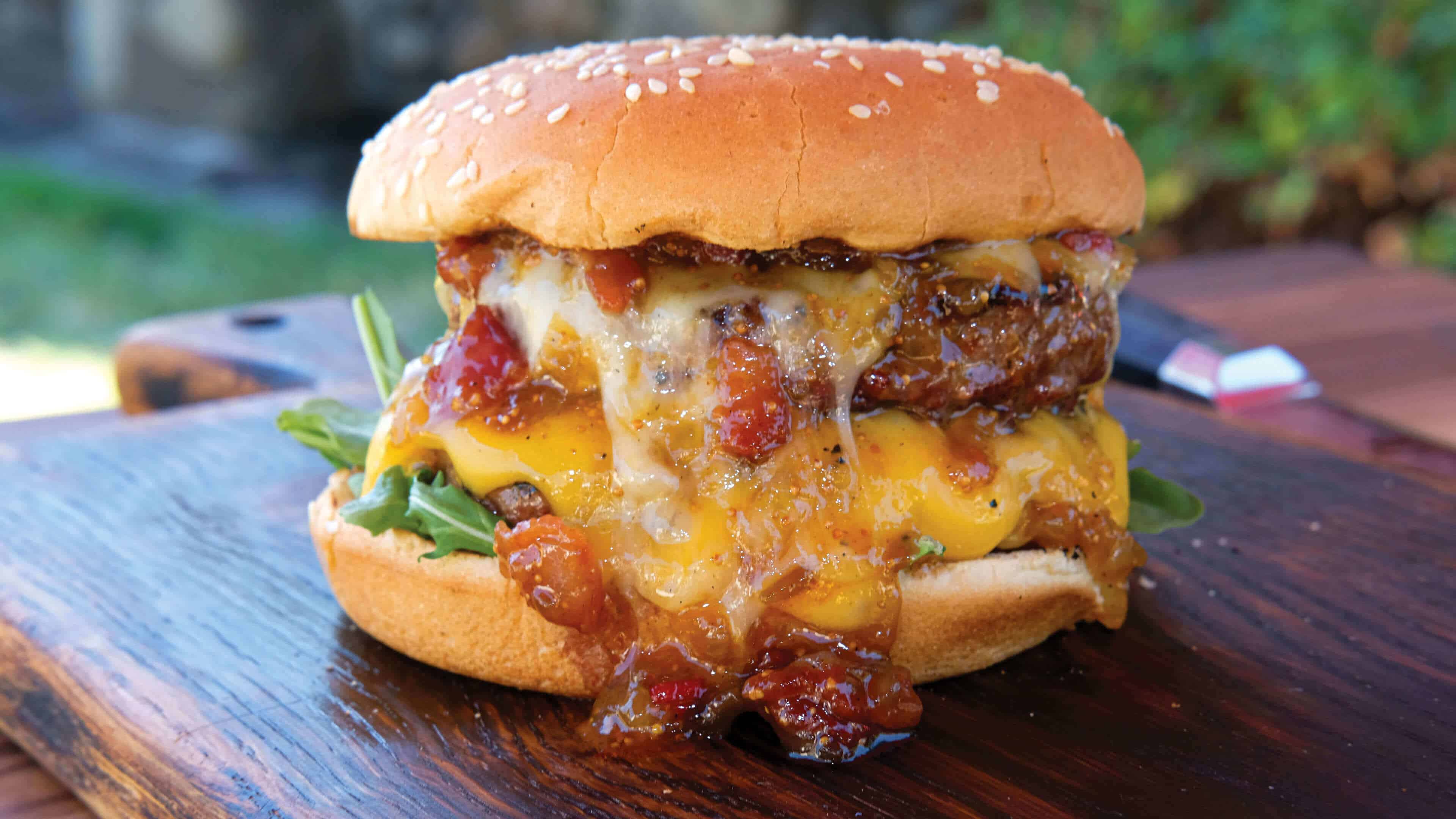 Let's start with BBQ author and YouTube personality, Greg Mrvich, for instance. As one of America's top barbecue aficionados, Mrvich's Ballistic BBQ YouTube channel has garnered 300,000 subscribers and a whopping 43 million views. So what's his favorite cut of meat to throw on the grill? Beef tri tip roast seasoned with kosher salt, ground black pepper, dehydrated minced garlic and dried parsley. But, if you were to ask us for our favorite Ballistic BBQ recipe, we'd have to say it's his June Bug bacon double cheeseburger made with a bacon-fig jam. Or, on second thought, maybe we'd choose his mango ginger-glazed pork spare ribs. Yes, they taste as amazing as they sound, but you'll just have to try them all and decide for yourself! >>MAKE THIS RECIPE
Joe Thomas
If your dinner is going to be a casual affair, then you'll want to try one of Joe Thomas' faves: honey curry chicken kabobs and sliced grilled sweet potatoes. It's a recipe the iconic outdoorsman turns to when his sons are coming over and he's looking to impress them. Although it takes a little more prep than a hot dog or a hamburger, it certainly impressed us. And, Thomas promises this recipe will be well worth the time and effort. >>MAKE THIS RECIPE
Prime Cuts
If you're looking to take your grill skills to an entirely new level, we suggest relying on recipes inspired by restaurateur, culinary genius and Prime Cuts host, David Bancroft. As a James Beard Foundation semifinalist, 2017 Iron Chef Showdown winner, and owner of Auburn, AL's Acre and Bow & Arrow restaurants, Bancroft knows what he's talking about. Together with acclaimed chef Kevin Nashan, they'll show you how to make a mean Grilled Ribeye with Cabbage and Tater Tots.
For a bit lighter fare, catch Bancroft with his longtime fishing and hunting buddy, 4-time James Beard semifinalist and "Best Chef South" recipient, Rob McDaniel. Follow the prep and cooking steps as this duo recreates McDaniel's acclaimed grilled pompano with pickled peppers and herb bread crumbs! >>WATCH PRIME CUTS
So, now it's up to you. Whatever grill recipes you choose, we're certain they'll help make this a BBQ your palette—and guests—will remember for years to come!
For ideas on backyard entertainment check out our post on DIY Backyard Games.