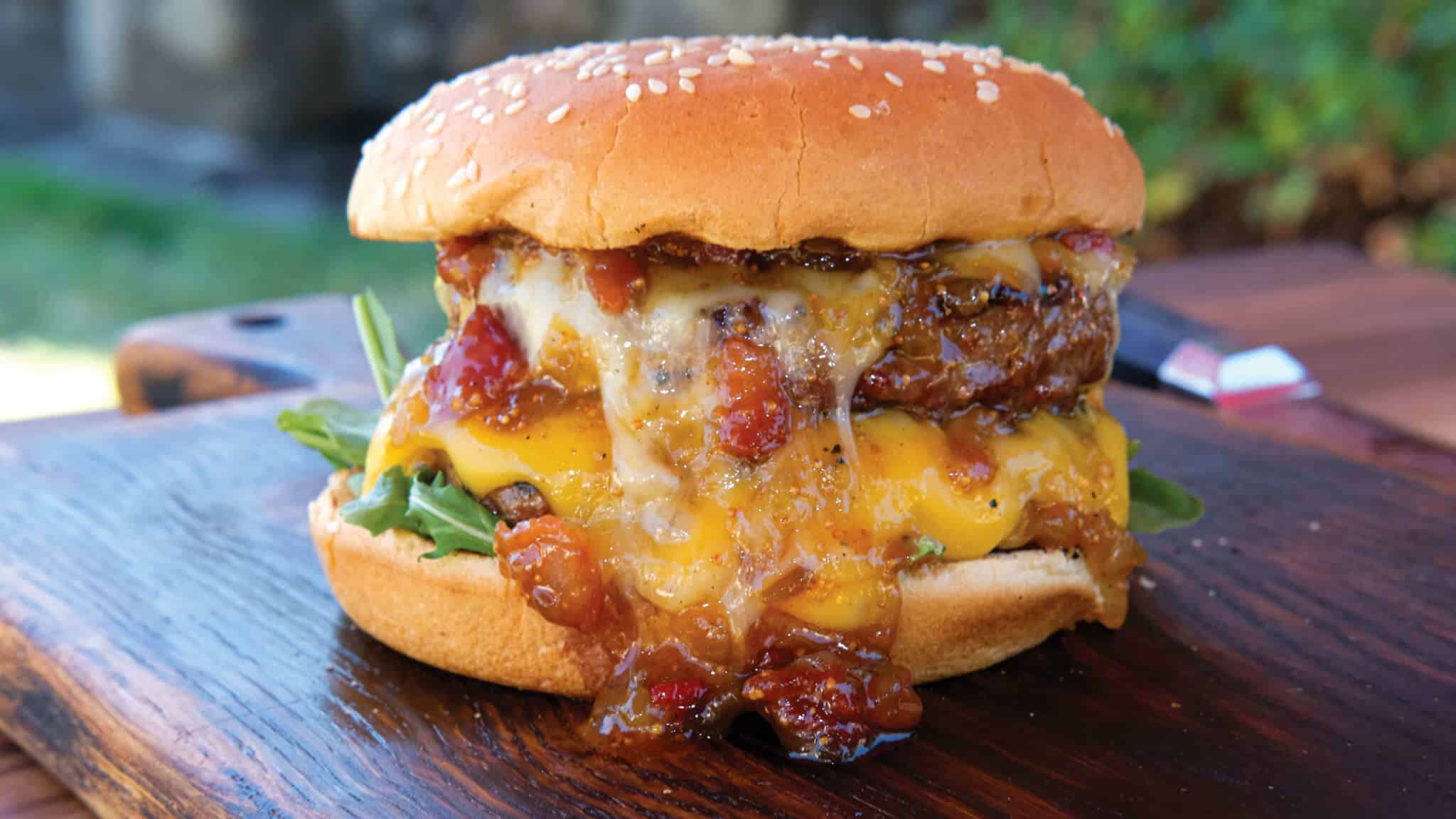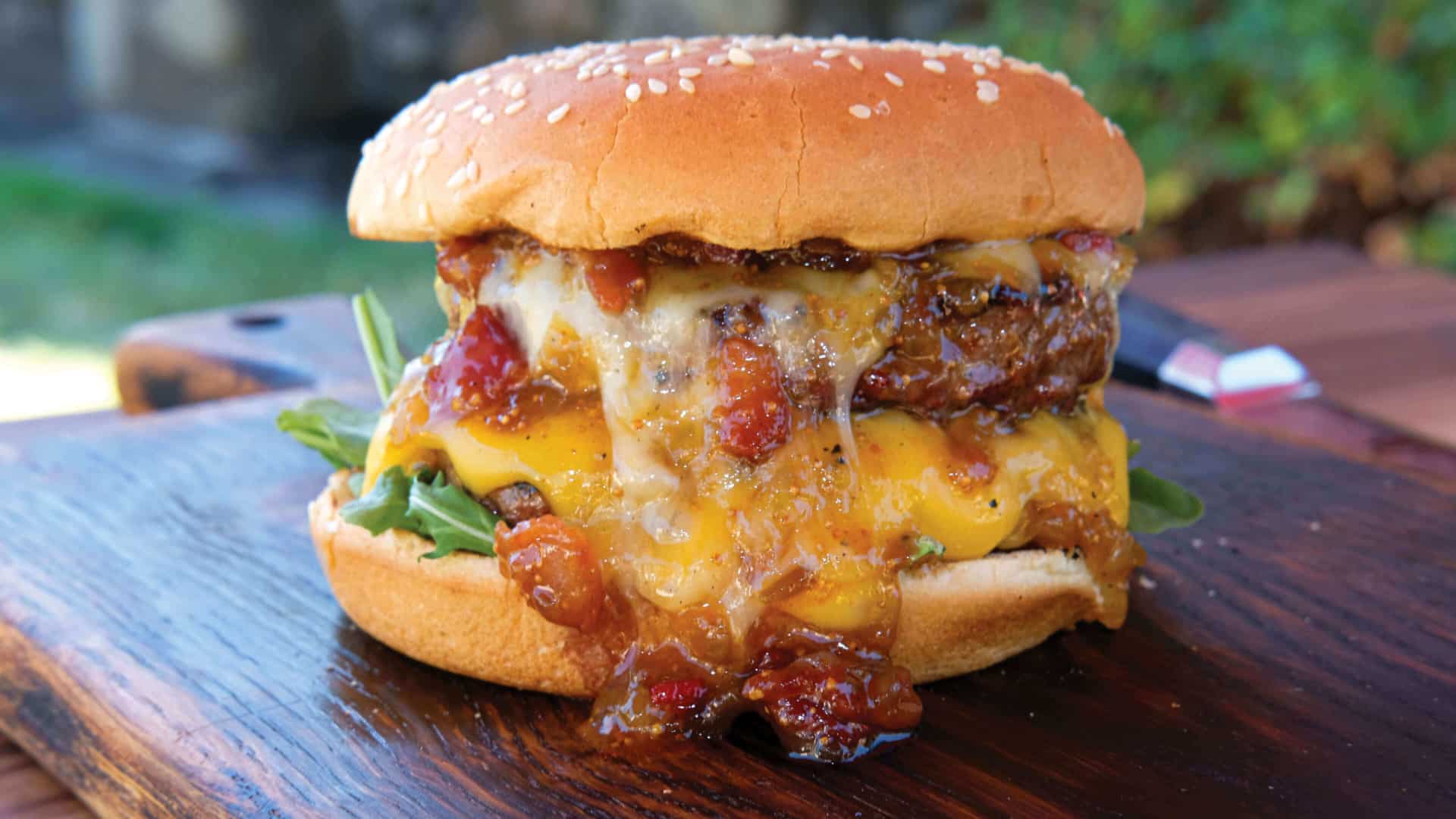 Thanks for checking out this Ballistic BBQ recipe and video. In this episode, backyard grilling guru and Ballistic BBQ host Greg Mrvich will show you how to cook this June Bug burger bacon double cheeseburger. Mrvich named this burger "June Bug" because his home state of California is also home to insects bearing this name. These little critters are metallic looking, and, for whatever reason, love to eat figs.
When filming this video in Northern California, Mrvich's neighbor provided a jar of homemade fig jam. This promptly triggered the light bulb to go off in his head to create a burger with the jam. But, of course, Mrvich then put his twist on it—making it with a bacon-fig jam.
To make the spread, mix bacon, onion, Fresno pepper, and fig jam in a skillet. (You can buy fig jam at a supermarket or Mediterranean market.) For the actual burger, you'll need basic, toasted sesame seed buns. For the patties, use good-quality, 80/20 ground chuck with a little kosher salt. Cook the burgers to medium inside, then add aged white cheddar to one patty and American cheese to the other. Mrvich suggests choosing pasteurized American cheese over individually wrapped cheeses. To build your June Bug burger, start by adding arugula to the bottom bun, stack the American cheeseburger, then the cheddar burger. Then, add the bacon-fig jam and top bun. Enjoy!