Lucas Hoge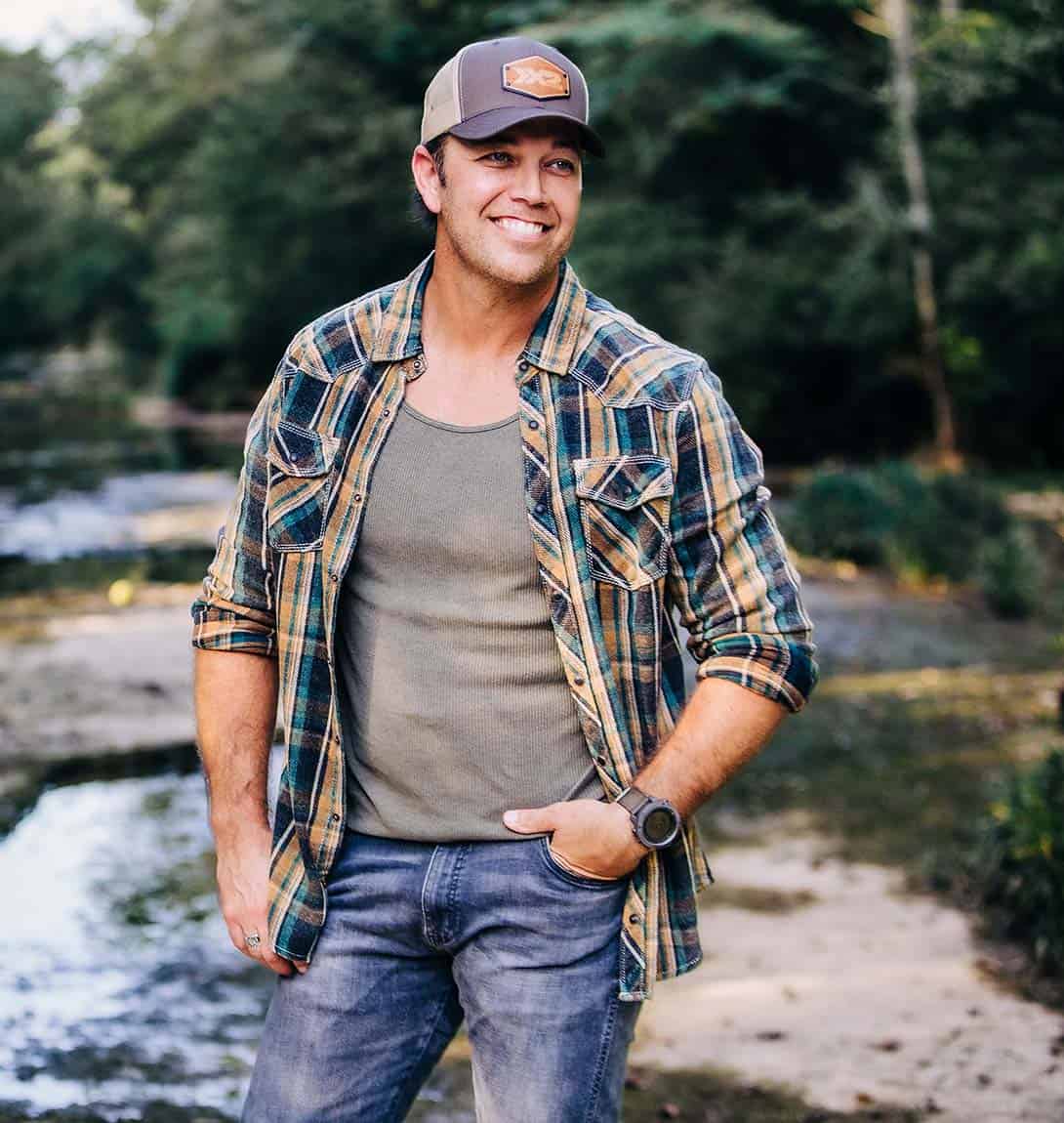 Content Contributor
Lucas Hoge
With equal ease and finesse, No. 1 Billboard-charting artist Lucas Hoge can craft a song, cast a line, or call in a turkey in front of a film crew, all while holding an audience's attention on stage when performing.
As a warm, engaging television host on "Hoge Wild," his own weekly series airing Monday nights at
7:30pm ET/6:30pm CT on Sportsman Channel (USA and Canada), Lucas takes viewers across the globe as he travels to New Zealand, Bolivia, South Africa, and unchartered territory in North America. With a guitar in one hand and a bow in the other, Lucas treks the world to amplify his passion for the outdoors and change the narrative around conservation with each "Hoge Wild" episode.
Lucas' journey all began and continues with a song, though. The Hubbell, Nebraska native, whose
hometown boasts a population of 44, is consistently in the studio with a hit producer as he records new music to be release throughout the year.
During the COVID pandemic, Lucas dominated live streaming while engaging and growing his fan base with weekly virtual concerts that consistently amassed audience numbers in the Top Ten on Pollstar's Weekly Livestream Chart alongside DMX, Snoop Dogg, Luke Combs, BTS, and others. Lucas pulled in over 2.5 million views on Facebook alone in 2020 and over 3 million in 2021. Lucas Hoge's drive to connect with people permeates everything he does. He's a tireless humanitarian who loves animals and is a passionate supporter of the U.S. military, having performed for troops throughout the Middle East and beyond for more than 12 years as part of the Wrangler National Patriot Tour.
Lucas made his Ryman Auditorium debut in 2011 opening for the legendary George Jones, and he's shared the stage with Luke Bryan, Craig Morgan, Thomas Rhett, Old Dominion, Hank Williams Jr., and others. His emotionally-charged single "Wishin' I Was Fishin'" paid tribute to his father, which he debuted on stage at the Grand Ole Opry the day he co-wrote it with Philip Lamond.
Lucas' full-length album Dirty South ascended to the No. 1 spot on the Billboard Country Album Sales chart during its debut week, and since then he's ascended to the Top 30 on Billboard's Country Singles chart. Lucas is consistently releasing new music with "Countryside Dr," "Get Lost," and "Soak It Up".
He's passionate about his partnerships with companies like: Sportsman's Guide, Batteries Plus, Hogue Knives, Gamble Family Vineyards, Sherwood Scuba, Southwest Airlines, Mill Keeper wine, and more.
With Lucas Hoge's restless creative spirit, abundance of Midwestern charm, and a work ethic that won't let him slow down, it looks like the best is yet to come.