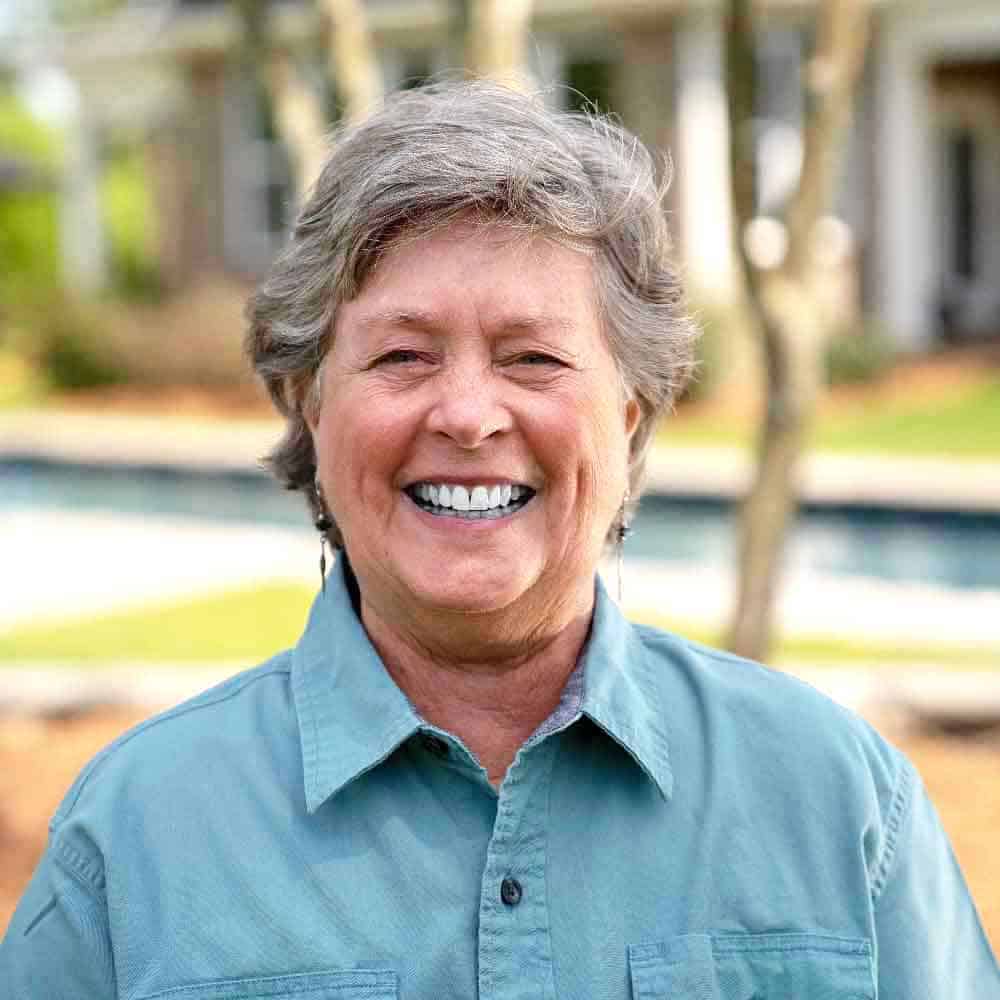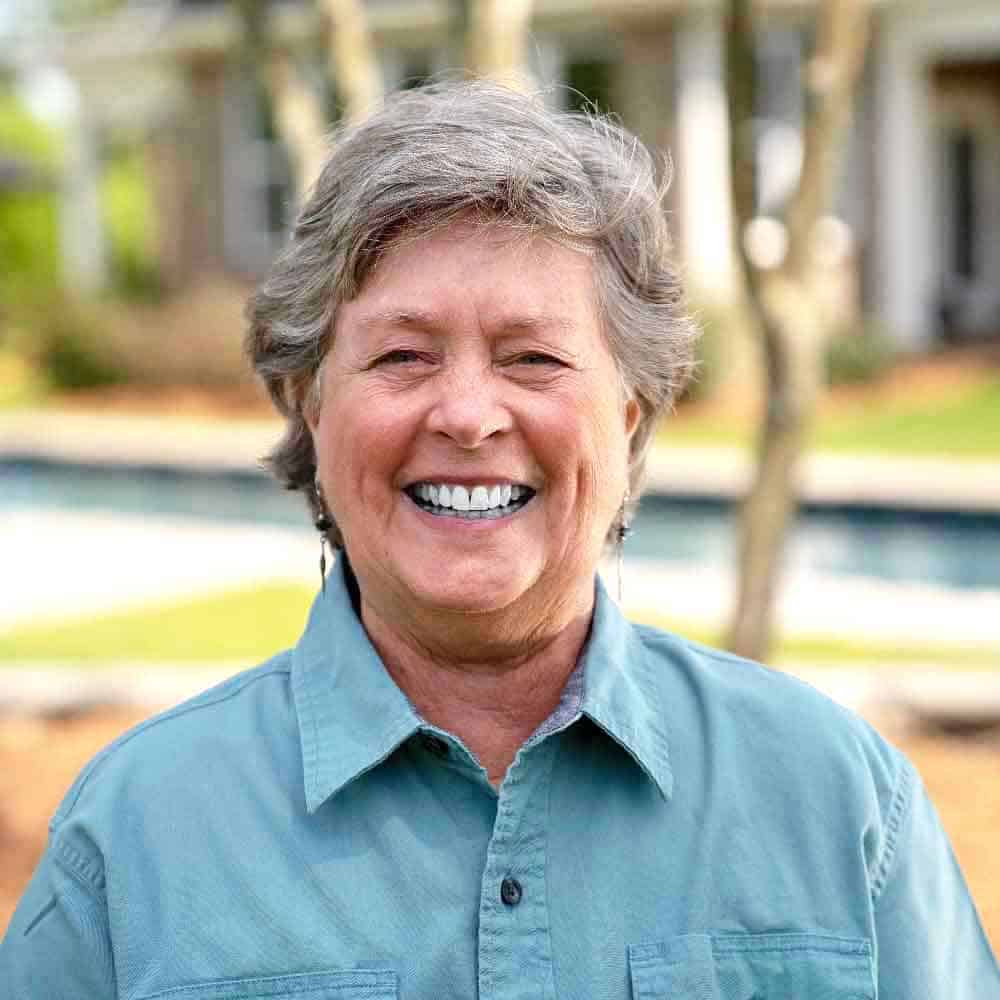 We would like to extend our deepest condolences to Jane Waldrop, the host of Dream Yards and an incredible landscape designer that we at Exmark and Backyard Life will deeply miss.
Jane Waldrop's played a lifetime of roles in her personal life: Daughter, sister, wife, mother, grandmother—and cancer survivor. In her professional life, she's been a landscape designer in Augusta, GA for 38 years. As host of the Dream Yards series, she shows how people have achieved the perfect backyard for their style of living.
Jane's love of plants began when, at age 7, she planted maple seeds in her dog's water bowl that eventually grew into shade trees in her family's backyard. A few years later, she started a tomato patch that evolved into a diverse vegetable garden.
Years later while in college, Jane's love for horticulture was reignited during a plant classification course, ultimately culminating in a B.S. in Ornamental Horticulture and post-graduate studies in Landscape Design.
Over the course of her career as a landscape designer, Jane's been able to help 1,000s of clients enhance the beauty of their homes, and create "vacation spots" in their own backyards. She's designed specialty outdoor spaces such as outdoor living rooms and kitchens, perennial borders, waterfalls and ponds, woodland gardens, outdoor classrooms and native collections. And, to keep her hands in the soil, Jane's developed a personal garden that continues to evolve, season after season.
Working with landscape and building contractors, real estate developers, and homeowners alike, Jane's constantly teaching proper planting and pruning techniques, and always approaches each new project with more than just a plan. To her, landscape design includes the hard facts about the plants and design elements, as well as interpreting the style and feeling her clients want to achieve with their outdoor spaces.
Backyard Life Q&A with Landscape Design Expert, Jane Waldrop