Summer brings freshly cut grass, swimming, camping, and time around the fire with the people you love. So many fun backyard activities can finally begin once the weather warms. While it's far too hot for a fire during the day, once the night cools things down, you can break out the firewood and smores sticks and get building. But once the fire is built, where do you sit? Check out this list of awesome fire pit seating ideas for inspiration!
If you're unsure just where to put yourself, or your guests, around the fire, read on, whether you're looking to purchase or build them yourself.
1. Adirondack Chairs
Adirondack chairs are a classic fire pit seating option. They're great for lounging around the fire with friends or family. They give you enough space between yourself and the flames that you won't get overheated too quickly. But no worries – you can still reach the fire with your s'mores stick.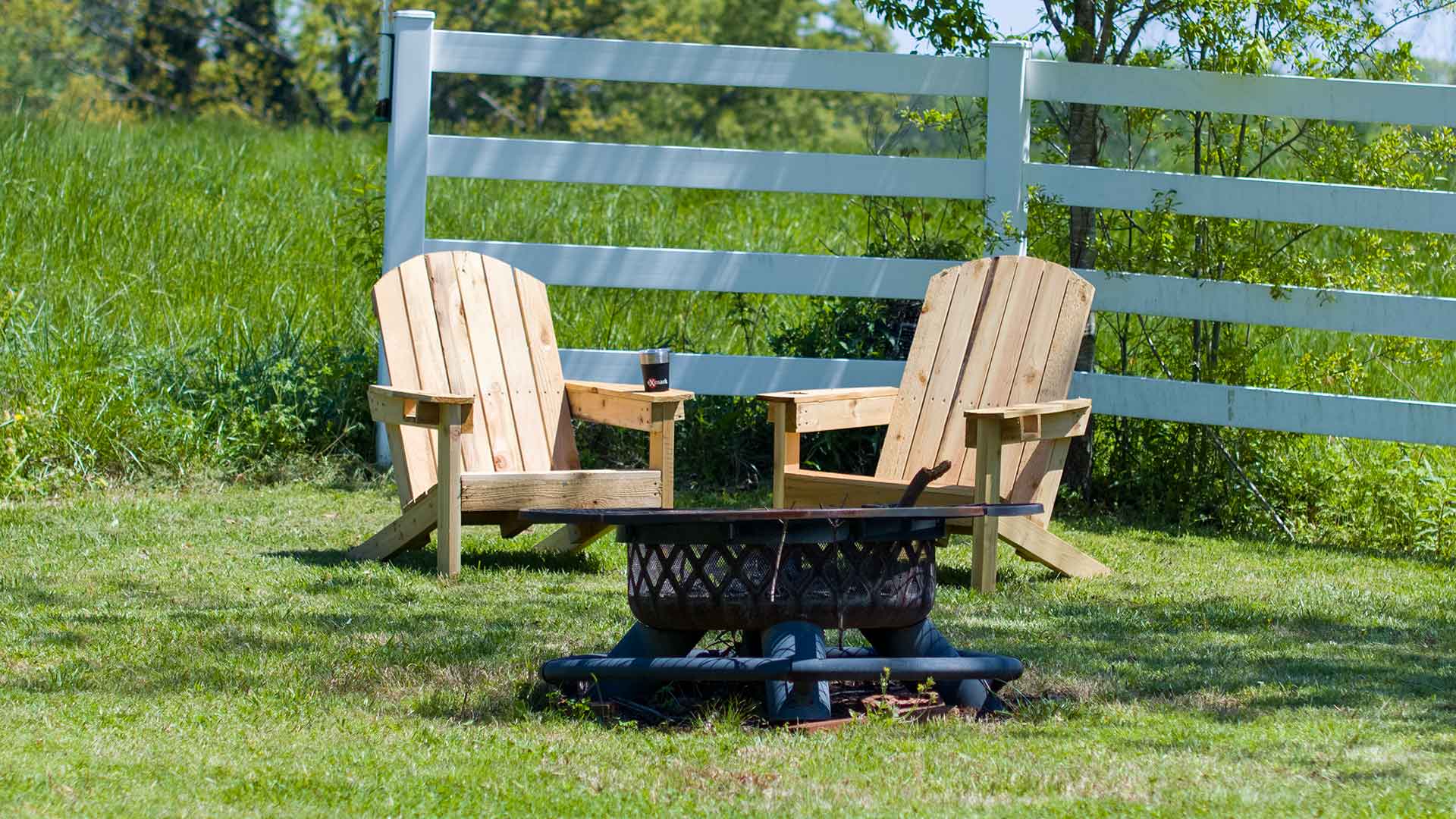 2. Wooden Benches
If you're looking for a fire pit seating idea that you can build yourself, try this wooden bench build. This build can be done for under $100, and you can enjoy your DIY benches for years to come. Stain them, paint them, make them your own. A bench is a great way to create seating that gives you room to sit next to someone you might want to cozy up with by the fire.
3. Cinder Block Bench
A cinder block bench is a super easy DIY solution. A few planks of wood resting between the holes of a cinder block and you've got a bench in a snap. This bench is a simple and cheap seating solution if you're in a pinch, or on a budget.
4. Wicker Seating
Wicker options are a great choice for your backyard space. They can stand up to the weather, so you don't have to worry about replacing them every season. There are plenty of great options at your local home goods store.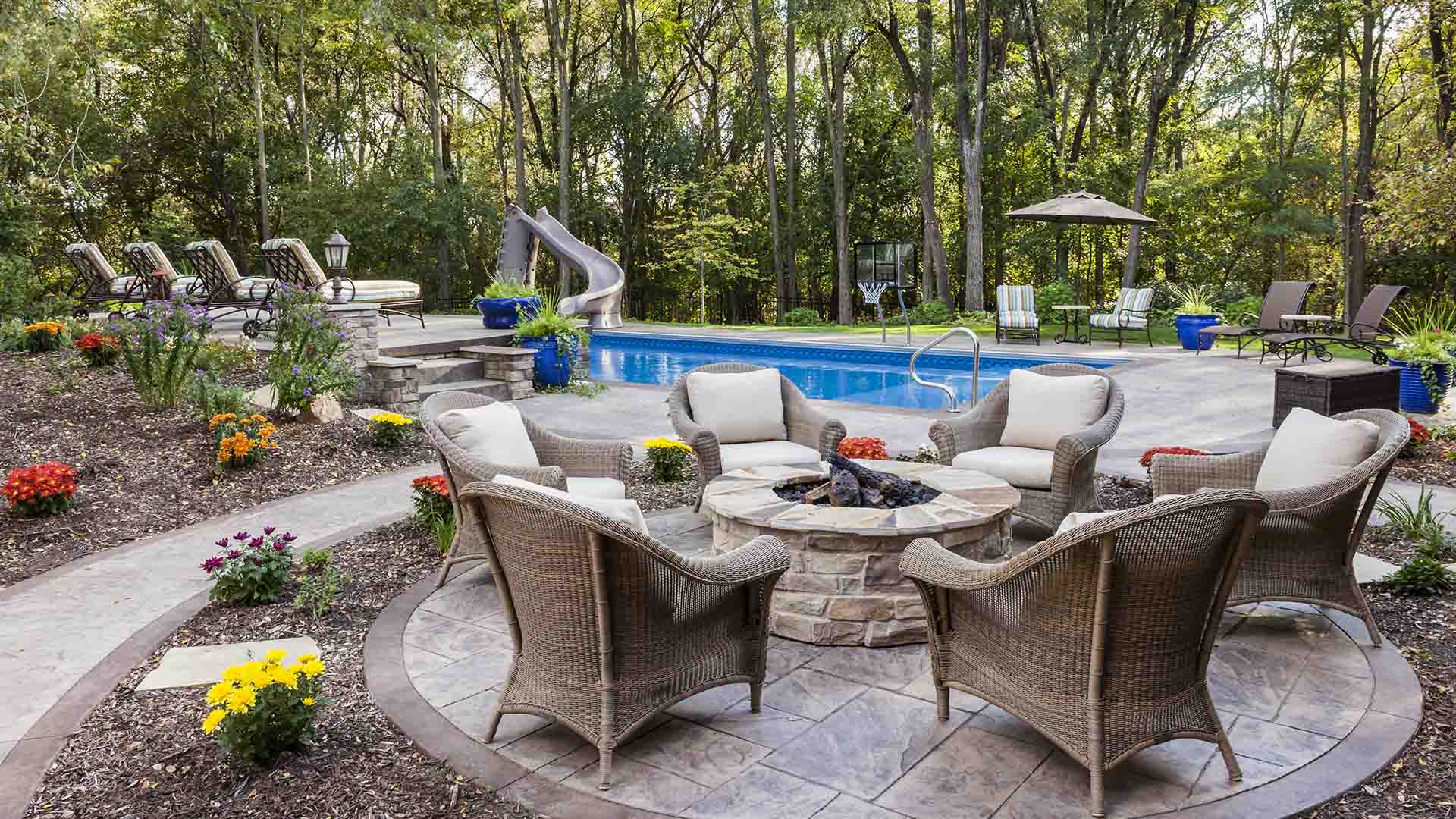 5. Reclaimed Wood Bench
If you've got some stumps around your space and some old wood, you've got yourself a bench! This is another cheap and easy way to create some wonderful, sturdy fire pit seating that will fit right in with your backyard space. And, as a bonus, you can always use the tree stumps on their own as individual stools.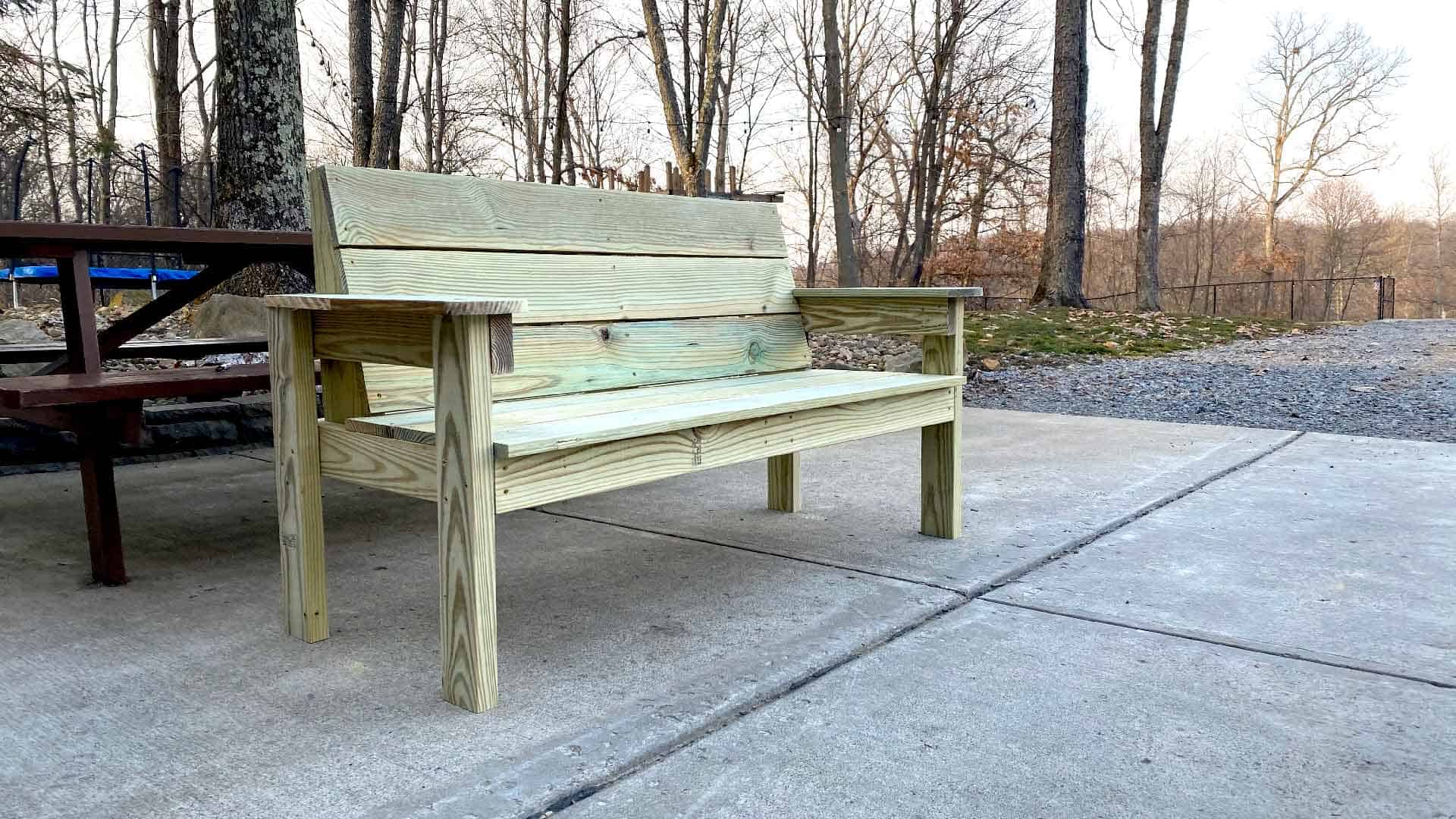 Now that you've read all these great fire pit seating ideas, get started setting it up and be prepared to enjoy it all summer and fall long.
More Like This: