Summer backyard gardening is a wonderful pastime and labor of love, so there is nothing more frustrating than dealing with insect pests that can sabotage your backyard blooms or fall harvest. In fact, certain species (such as Japanese beetles) are a main concern to any ornamental plants you have in your yard. So, follow along, and discover how to get rid of, and manage, garden beetles and other insects in your backyard.
Visual Inspection
Early detection by visual inspection is the best strategy to prevent insect damage to your gardens and landscaping, so keep an eye out for defoliated stems or skeletonized leaves. Beetles, as well as grubs, slugs and other nuisance insects, will often target the leaves of trees, shrubs and garden plants to lay their eggs and continue a viscous lifecycle. Once damage is noticed, there are several main strategies to manage these insect pests.
Integrated Pest Management
Integrated Pest Management, or IPM, is an environmentally sensitive method of pest management that utilizes a combination of practices to control insects through managing their lifecycle and habitat, without the primary use of chemicals. While effective, IPM is more labor-intensive and requires early detection and ongoing monitoring for success.
The foundation of IPM is frequent scouting to identify insects, as visual detection is important to identify pests before they create an infestation. When detected, hand removal is best implemented when feasible, and is best done in the early morning or late evening when the beetles are less active. Likewise, mechanical controls (such as netting) are also an effective method of IPM and getting rid of beetles.
Prevention is an important aspect of IPM and takes many forms, mainly: rotating garden crops, selecting pest-resistant plant varieties, using row covers in gardens to prevent beetle egg-laying, planting disease-free plants, and following up with ongoing monitoring throughout the growing season. Ultimately, IPM aims to create an unfavorable environment for garden beetles. For instance, weed management and proper planting density and spacing in a garden will reduce the habitat for certain insects.
Biological controls are another element of IPM, such as the use of natural predators—like native beneficial insects which prey on other pests. It's best to grow preferred plant species of natural predators—such as sweet alyssum and yarrow, which attract ladybugs that eat pests (like aphids). Also, supporting backyard birds with the use of feeders, nest boxes and birdbaths is a natural way to reduce insect pressure in your gardens, as birds enjoy feasting on beetles and other nuisance garden pests. It's best to create an environment in your garden which supports these beneficial insects so you can control less-desirable species, and ultimately get rid of any beetles!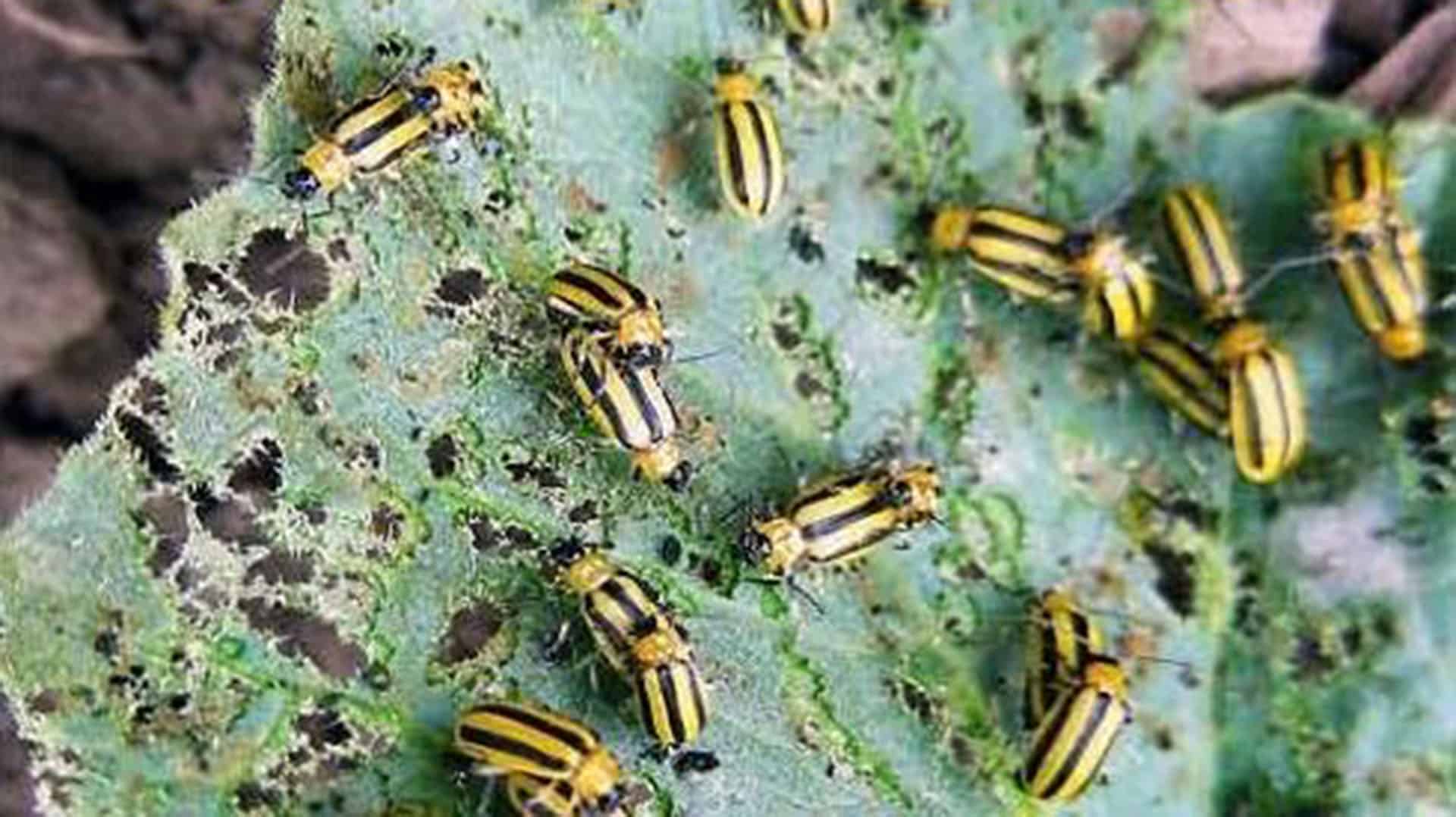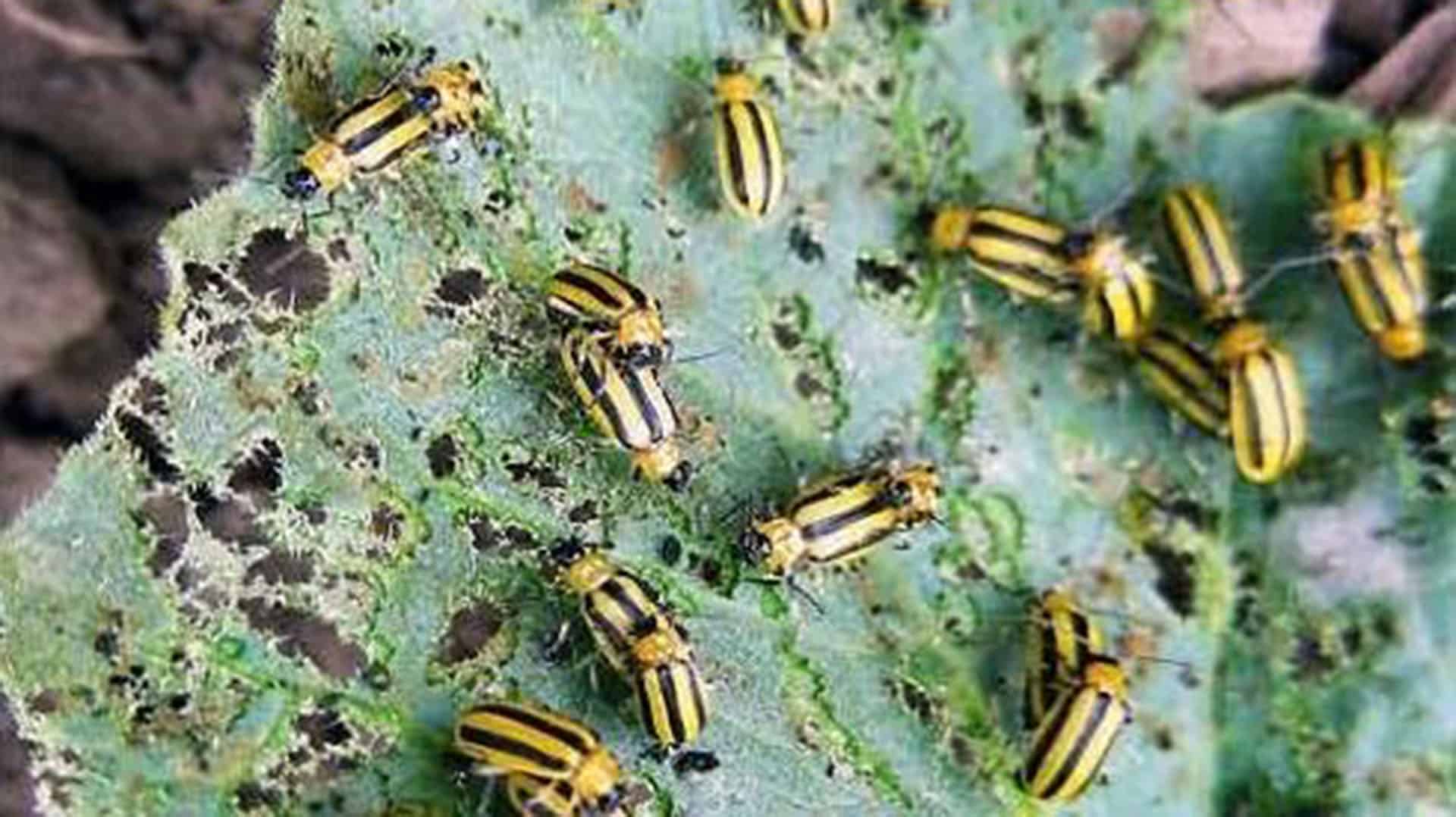 Chemical Control
There are several effective insecticides that will kill and/or prevent insects from feasting on your backyard gardens. Including both chemical and natural products, your local garden center will carry the insecticides you need—like pyrethrin or neem. Both products are safe for humans and plants, will control a broad range of insects, and are most effective when applied at first sign of insect presence.
Consider the timing of insecticide use to reduce the impact to beneficial native insect and pollinator species. Avoid chemical use when plants are flowering, as this is when pollinators are present. Other chemicals may be recommended by landscaping professionals for control of specific species; however, every chemical should be used per the label instructions to reduce potential harm to humans, wildlife and pollinators and the plants themselves. With these prevention and management pointers, you'll have a happy, healthy garden that's rid of beetles in no time at all.
More Like This: