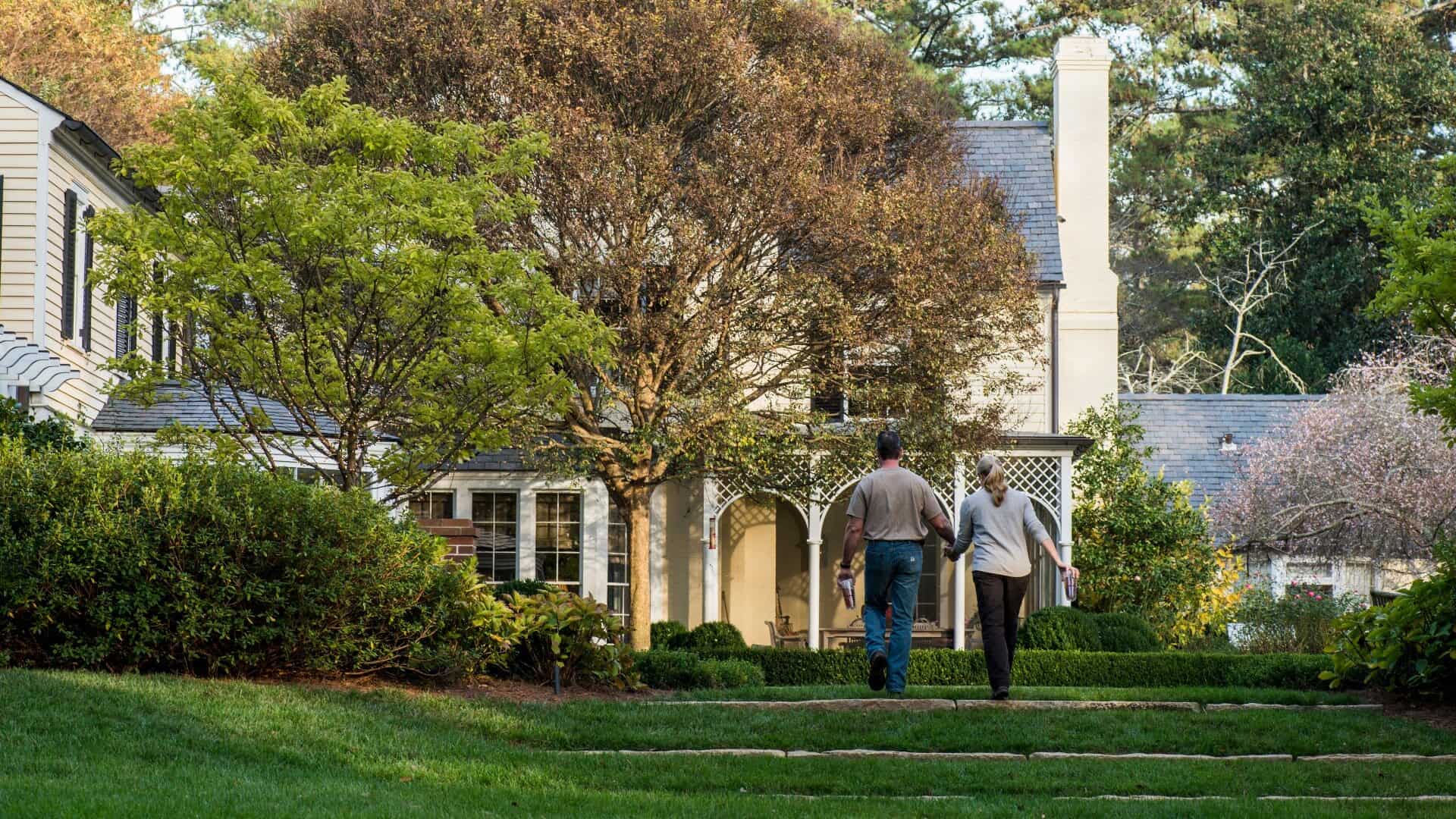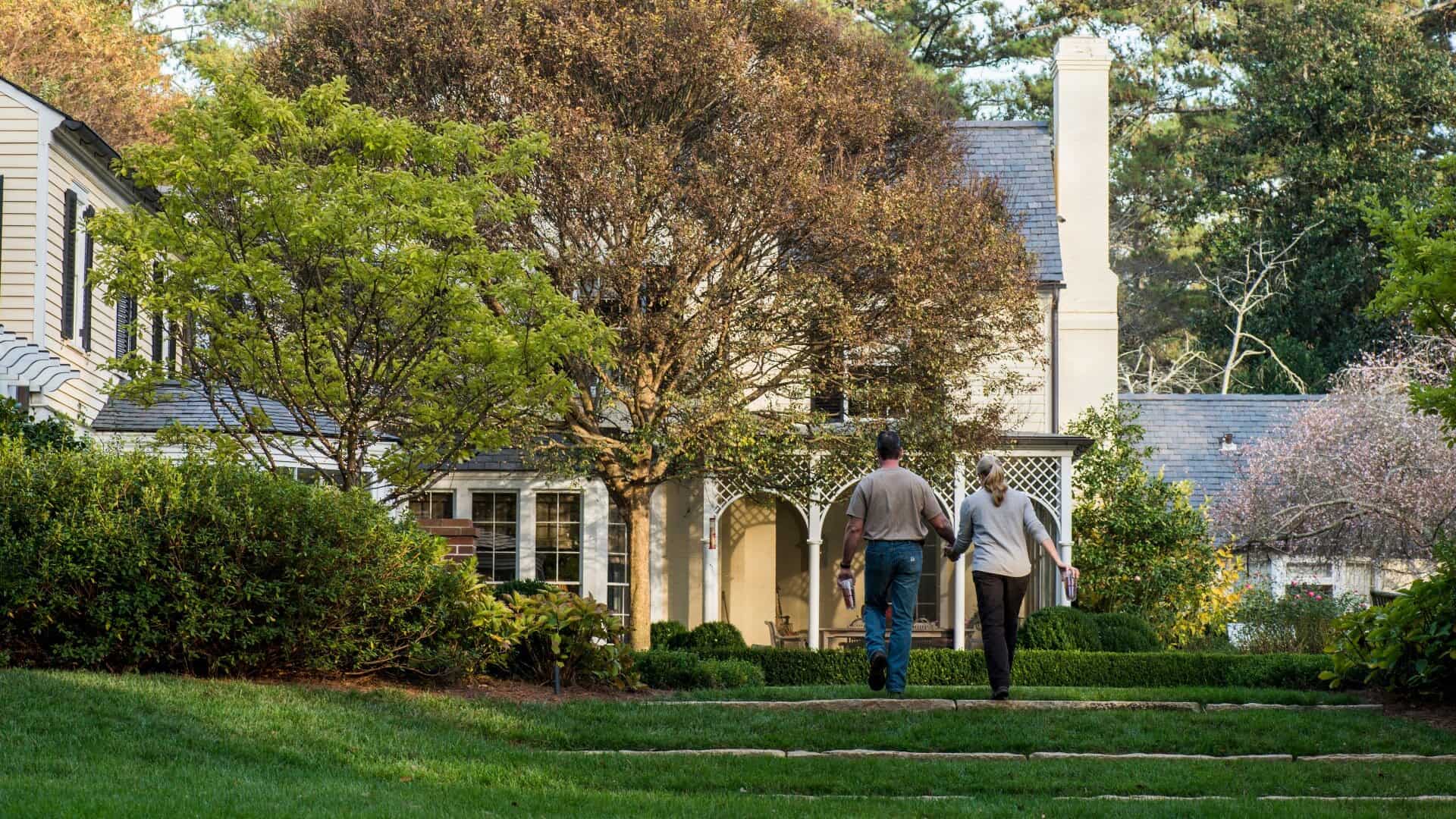 It's winter. Your lawn may be covered with snow, but now is the time to start landscape planning. Whether you have bare patches you need to fill in or you're planning a new landscape design, starting now will ensure you get the lawn you want next year.
Identify Lawn Problems to Fix
Make note of the problems you need to fix. Bare patches, mole hills, crab grass: Whatever ails your lawn, research both the issue you have and the best time to address it. Also, decide whether you're the right person to take care of it – not everyone wants to trap moles, after all—or whether you'd be better off hiring a contractor. You may have multiple issues to address, in which case, schedule them out, even if it's as informal as aerate and fertilize in the spring, then over-seed.
Scope Out Other Projects
Once you have the basic projects scoped out, an idea of when to do them, as well as their costs if you're hiring someone to do them, start thinking about the other landscape planning projects. Do you want to add outdoor features, like a patio, fire pit or water feature? Take the time now to look at designs and figure out exactly what you want. That way, you'll be ready to go when the weather warms up and work can begin, and you'll be able to get more use out of your yard than if you'd waited until July to decide what you wanted. You may also be happier with the results if you take the time to research options and pick the design and materials that you like best.
Plan Your Plantings
Use January and February to think about plantings that will make your lush green lawn stand out. Spend some time with nursery and plant catalogs, or go online to nursery websites. Think not just about which plants will enhance your house and lawn, but what's the best way to arrange them and how much effort you want to put into maintenance. If you don't want to do the labor yourself, it's best to start looking for a landscape designer well before the temperature warms up. Even if you're going with a designer and contracted labor, you should have an idea of how you want your yard to look. A good landscaper will take your ideas and work with them so that your plantings grow in and look great in five years, not just the year they were planted.
Don't forget to budget carefully, especially if you have ambitious plans. You may want to prioritize which features you have to have, and which would be nice but are optional. Or you can make it a several season process, installing the most important features first, and saving the optional ones for next year.
With planning and care, your yard can be the envy of the neighborhood, so use the cold weather months to your advantage. Don't know where to start? Check out the Dream Yards video series to gather inspiration for creating your perfect outdoor living space.