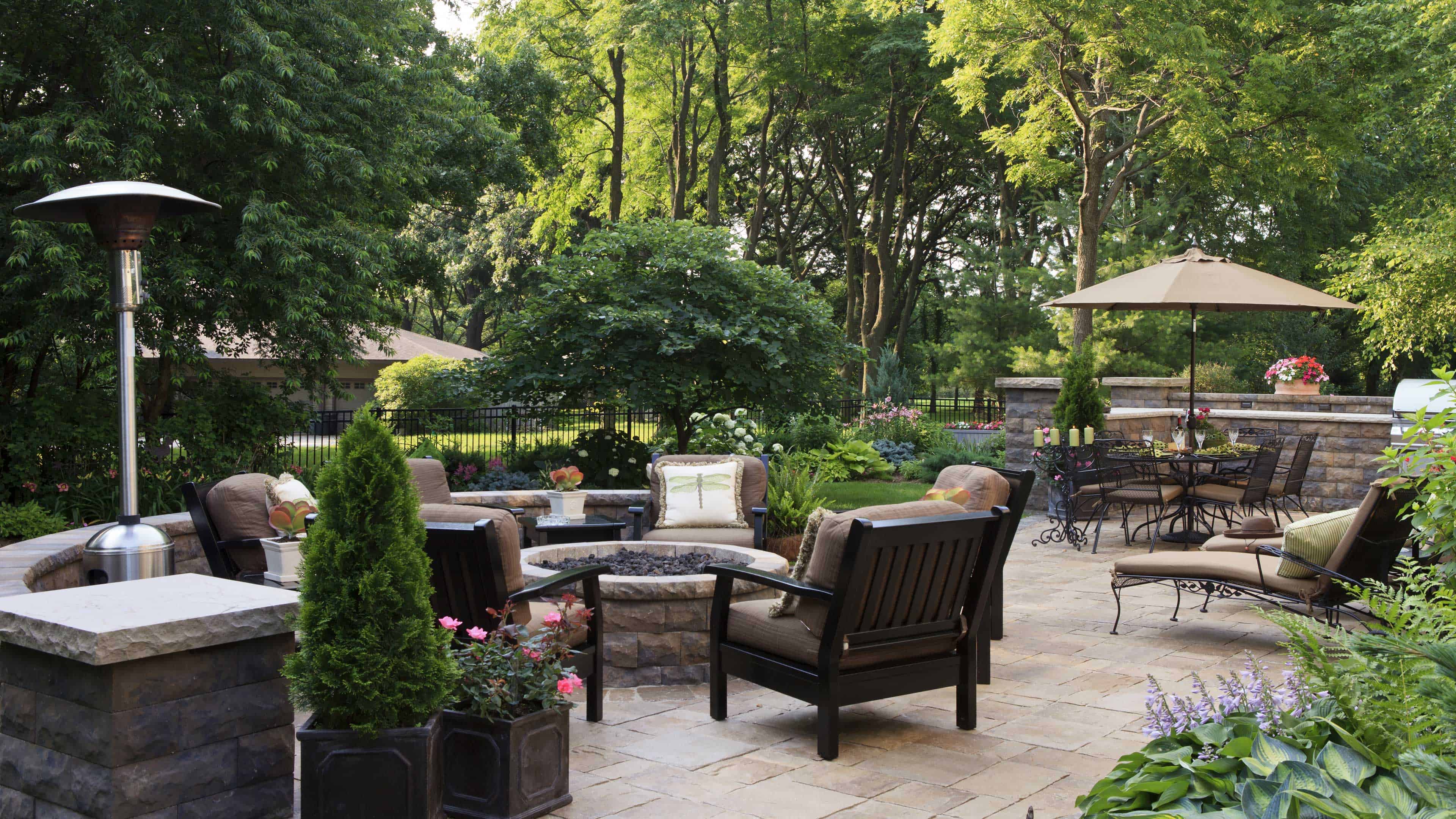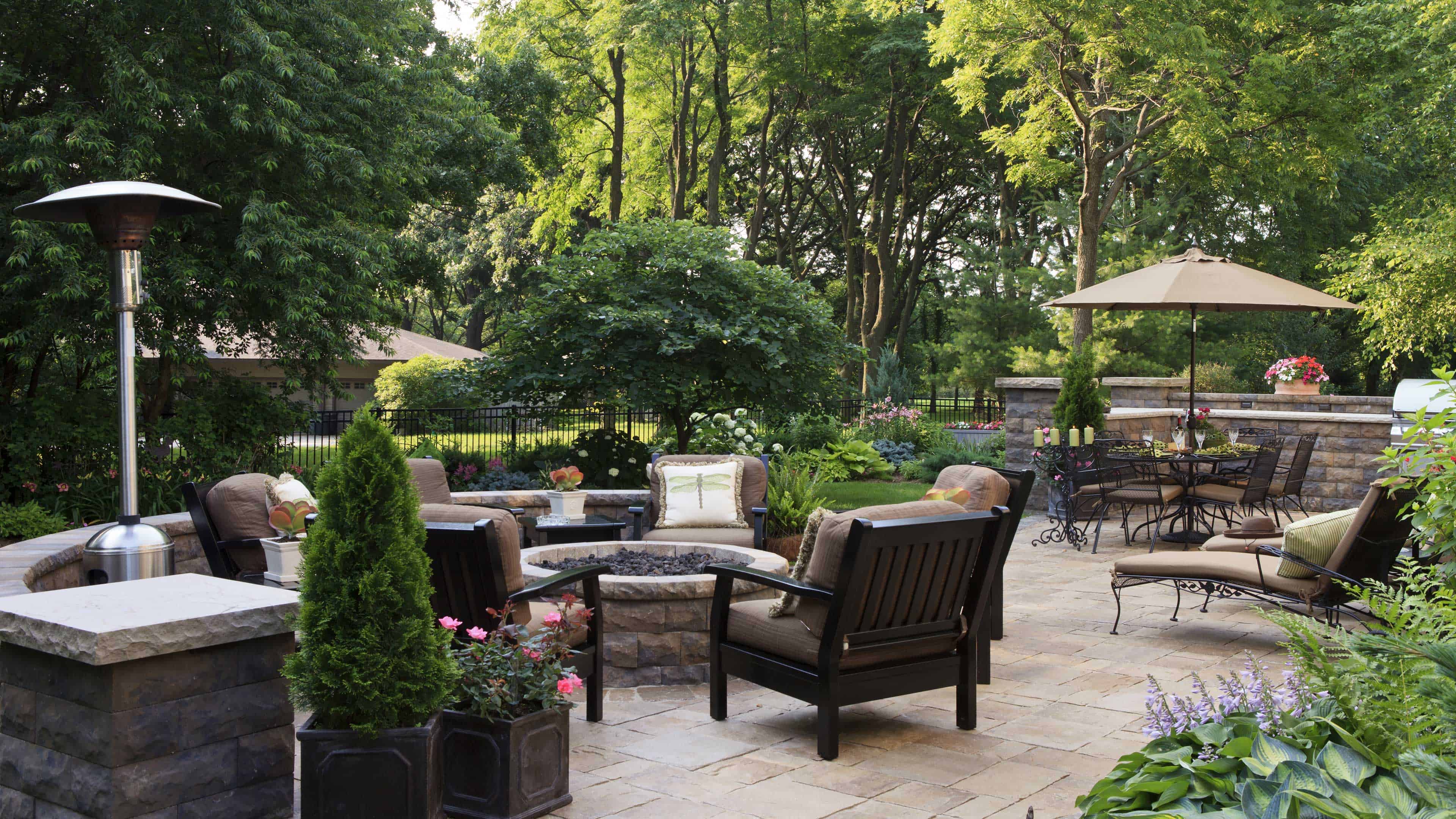 Shorter days and cooler evenings are have arrived. However, cooler weather doesn't mean you can't still enjoy your backyard, patio or porch. An outdoor patio heater can keep you and the whole family warm so you can enjoy your backyard during the cooler days and night nights of fall and winter. Of course, there's lots to consider before choosing a heater that's right for your needs.
Today's patio heaters come in a wide variety of styles, sizes and fuel types. That's why we've created this guide to help you compare different options, as well as some considerations for how to choose the right one for your home, and family.
The most important thing you'll need to think about is the size and layout of your patio or outdoor space. Where will you put your heater? Are there any overhangs, or is there any landscaping to consider? A little planning will go a long way. Once you know where your heater will go, you can select a fuel option and style that works best for your needs.
Patio Heater Fuel Options
Natural Gas: Natural gas heaters are an easy and efficient choice if you already have an outdoor natural gas outlet. If not, and you're in the midst of planning a remodel or build, it might be worth it to consider adding one specifically for this purpose.
Propane: Propane heaters warm up spaces quickly. However, proper ventilation is key, as propane shouldn't be used in an enclosed area. Wind can also affect their performance, and you'll have to refill the tank as needed.
Electric: Electric heaters can be easy and convenient. While not as powerful as many propane heaters, most homes already come equipped with outdoor electrical outlets. Electric heaters are also a safer option for active families with small children or pets.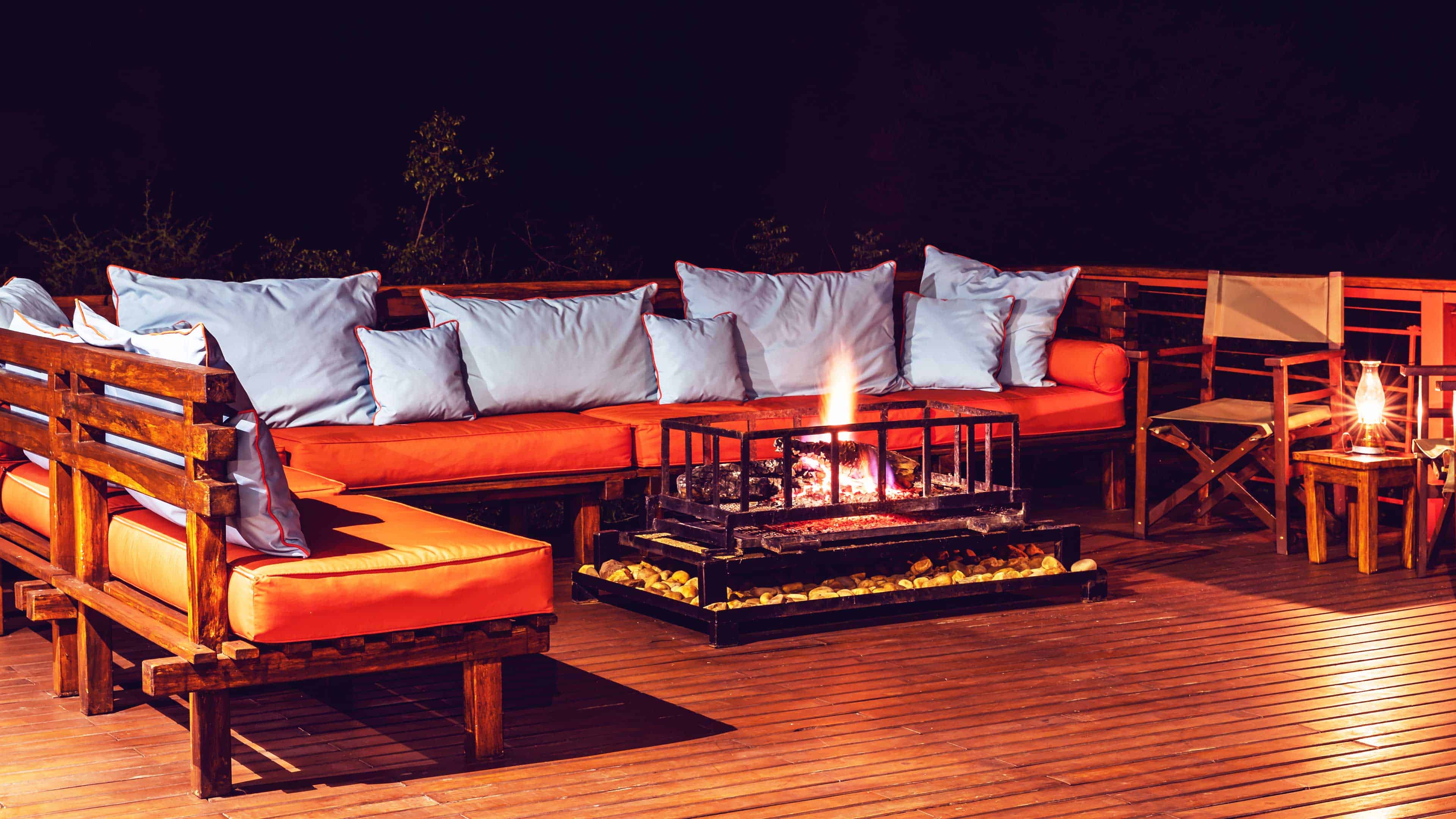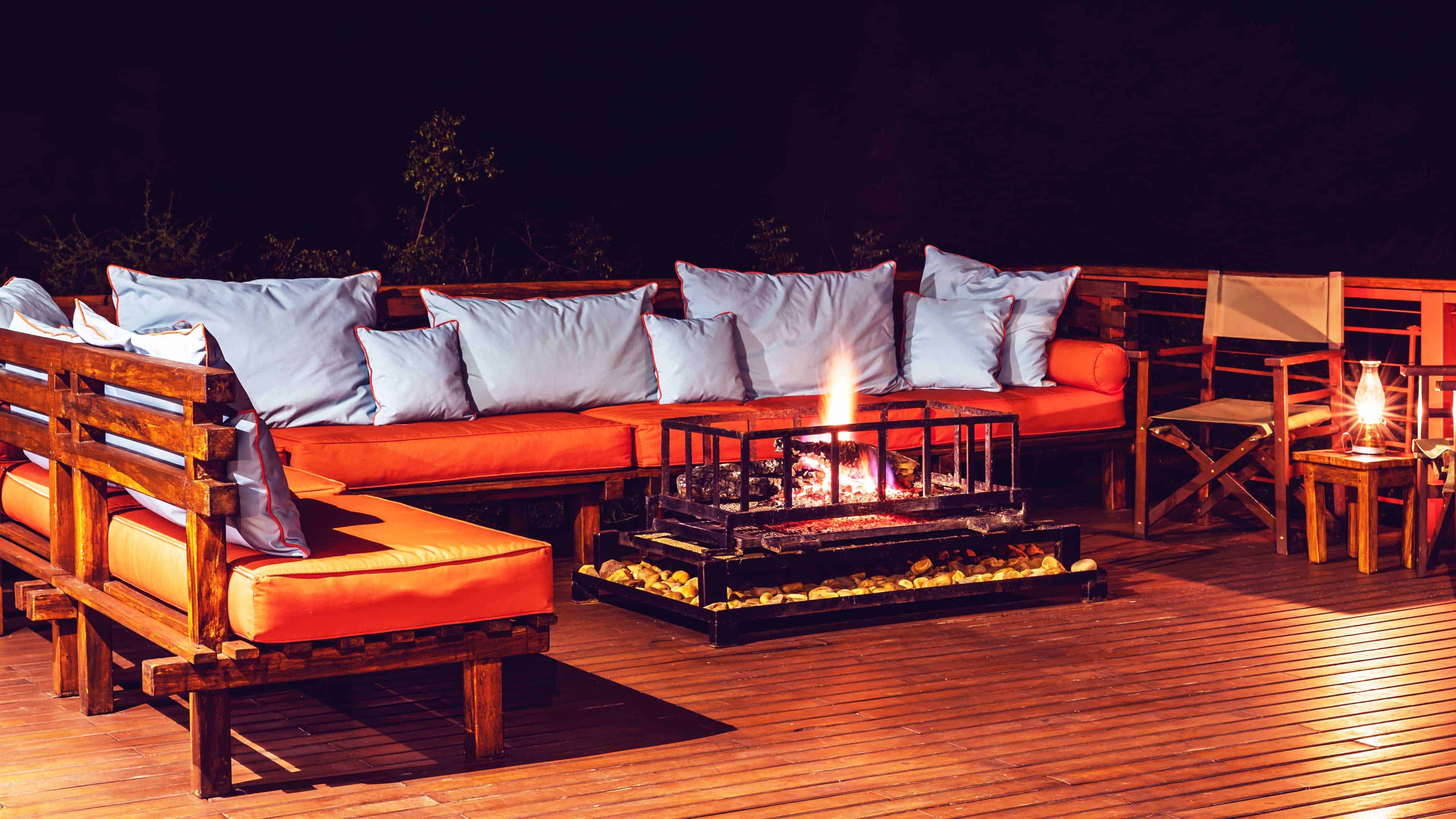 Patio Heater Styles
Tank Top: As their name implies, these low-maintenance patio heaters are connected to the tops of propane tanks. They're cost-efficient and usually come with pre-filled propane.
Standing: Full-size and portable, standing heaters are a great option for larger spaces and outdoor gatherings.
Mounted: Ideal for small spaces, wall-mounted heaters shine when there isn't enough room for a tabletop or freestanding heater. They're constructed for permanent installation on a patio, deck or sunroom wall.
Hanging: Like mounted heaters, hanging heaters require permanent installation from the ceiling of an outdoor space.
Tabletop: Highly portable and easy-to-use, tabletop heaters are great for outdoor meals or smaller gatherings at a seating area.
Other Patio Heater Considerations
Heating Power and Size
Most patio heaters use either watts or British Thermal Units (BTUs) to measure their heating power. Often, individual heater models will indicate their maximum heating area by listing the number of feet around the unit that will be warmed.
Patio Heater Safety Tips
Use the right size heater for your space
Use a secure, stable surface
Don't place anything too close to your heater
Be mindful of children and pets
Watch for tip-over risks
Don't use propane heaters in enclosed spaces
There are other features you'll want to look for when choosing the right outdoor patio heater. Safety shut-offs, tip-over switches, pilot lights, and wheels are all important things to think about as you prep your backyard for cooler weather. Not all brands and models offer all of these options, so compare them to find the optimal set-up for you. Once you've done so, it's time to kick back and enjoying your outdoor space . . . As the leaves begin to fall!
More Outdoor Living Articles: