When planning holiday meals, it can be easy to fall back on standby recipes and cooking techniques. But, that can also become a little boring. Why not mix it up this year by firing up the grill instead of the oven? Feast your eyes on these winter holiday eats, each coming by way of the grill. Try one (or as many as you'd like) to create even more memories this time of year.
The Main Event
The star of any holiday meal is the protein. So, check out some of our favorite winter grilling entrees.
Smoked Turkey
To keep it classic, you can put a backyard twist on turkey by smoking it. You can either use a rotisserie, or just smoke your bird directly on the grill. Try this easy 3-ingredient smoked turkey recipe.
BBQ Beef Brisket
A tender, juicy brisket is a hit any time of year, but serving it up for the holidays makes it feel extra special. Our recipe calls for a simple rub and easy instructions to achieve that perfect crunchy bark your guests will love.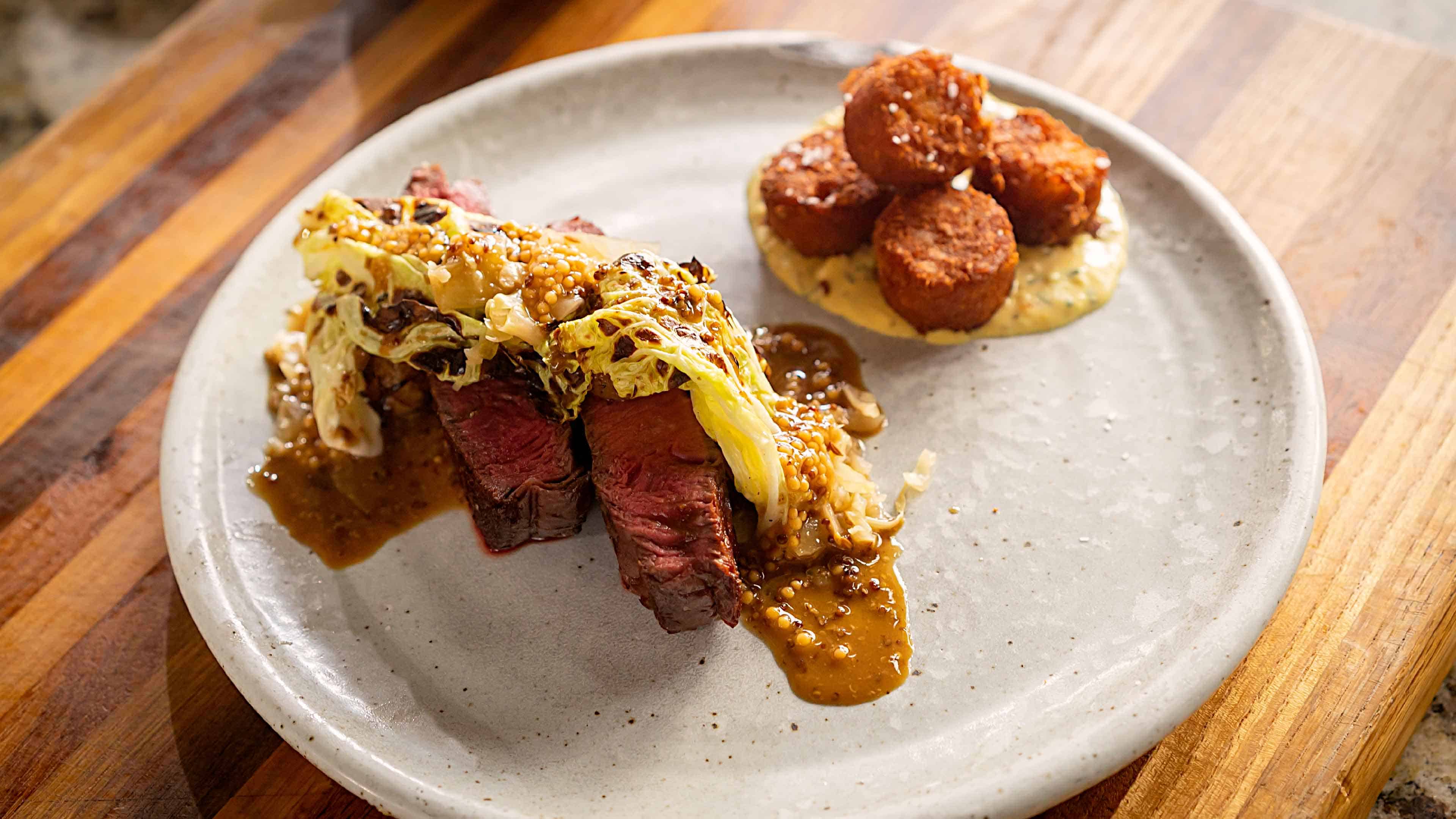 Grilled Ribeye Steak
Anytime's a great time to grill a steak, and the holidays are no exception. Treat your guests this year by putting a perfect sear on a classic ribeye.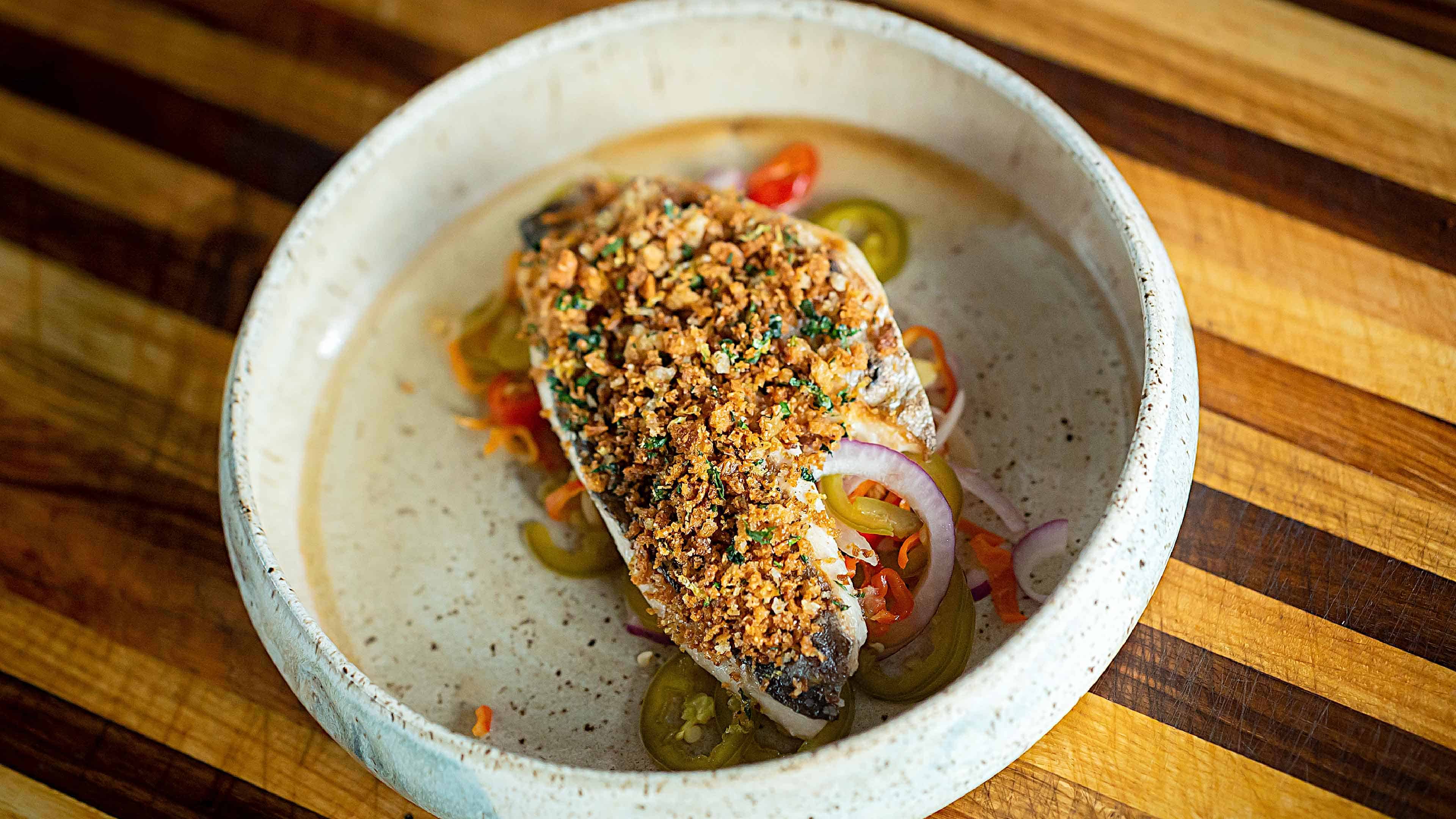 Grilled Pompano
This fish recipe is quick, simple and absolutely delicious. You can use Pompano or any other similar fish you have access to. It's also a lighter entrée that leaves lots of room (and less guilt!) for heavier sides.
Side Dish Grilling Ideas
A good side dish is the perfect complement to any protein. These side dish ideas will help complete your meal—and delight your guests.
Fried Green Tomatoes
This fried green tomato recipe is a twist on a Southern tradition, but it tastes delicious no matter where in the world you're grilling. Sweet green tomatoes, crunchy batter, and amazing toppings will make this a holiday favorite.
Creamed Spinach-Stuffed Tomatoes
What's better than one delicious side dish? How about two delicious side dishes rolled into one! This Smoked Creamed Spinach Stuffed Tomatoes recipe pairs cheesy, creamed spinach with fresh tomato to create a best-of-both-worlds combo.
Scratch-Made Tater Tots
Leave your store-bought bag in the freezer; these amazing homemade tater tots are simple, flavorful, and easy to cook outdoors. Try them once and you may never buy a frozen tot again.
Pickled Peppers
These peppers pack a punch, adding a spicy kick to any holiday meal. And the best part? They're easy to make at home.
Just Dessert
Dessert on the Grill
Grillmaster? Baker? With this recipe, you're both. Yes, you can make dessert on the grill, too. It's all about the right recipe, and we have one. Serve this grilled Pecan Scotch Pie to your guests and they'll be amazed that it was all created out back.
Now, go take your holiday feast to the backyard! We're sure these winter grill recipes will make for amazing meals—and unforgettable memories!