With spring on the horizon, now's a great time to think about upgrading your outdoor living space with these simple outdoor kitchen ideas. As you plan out your outdoor kitchen, start by creating a checklist that will help you choose features and accessories for a DIY outdoor kitchen in your backyard. After you have your checklist of desired kitchen features in hand, you can use the ideas below to create your DIY outdoor kitchen plans.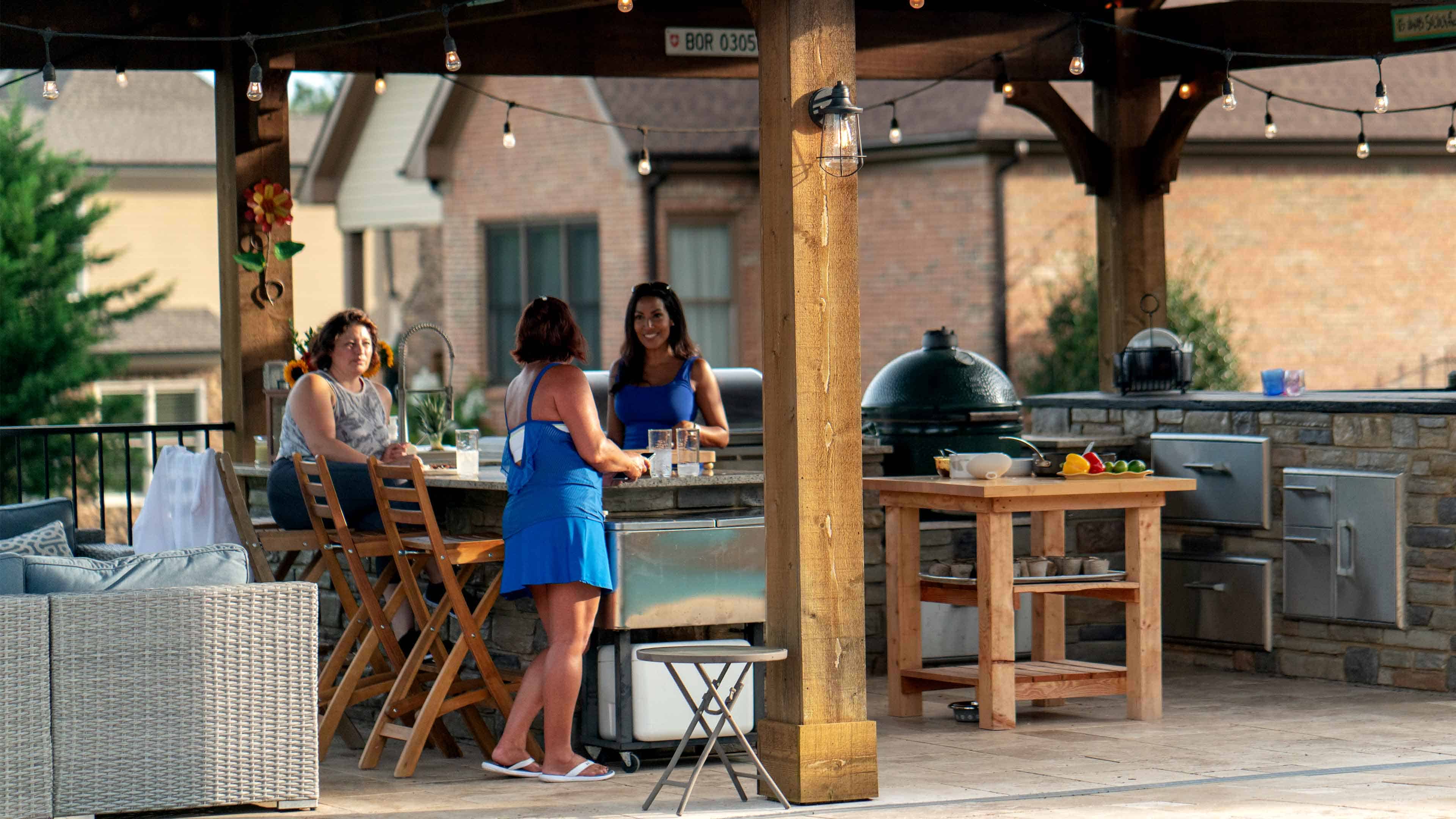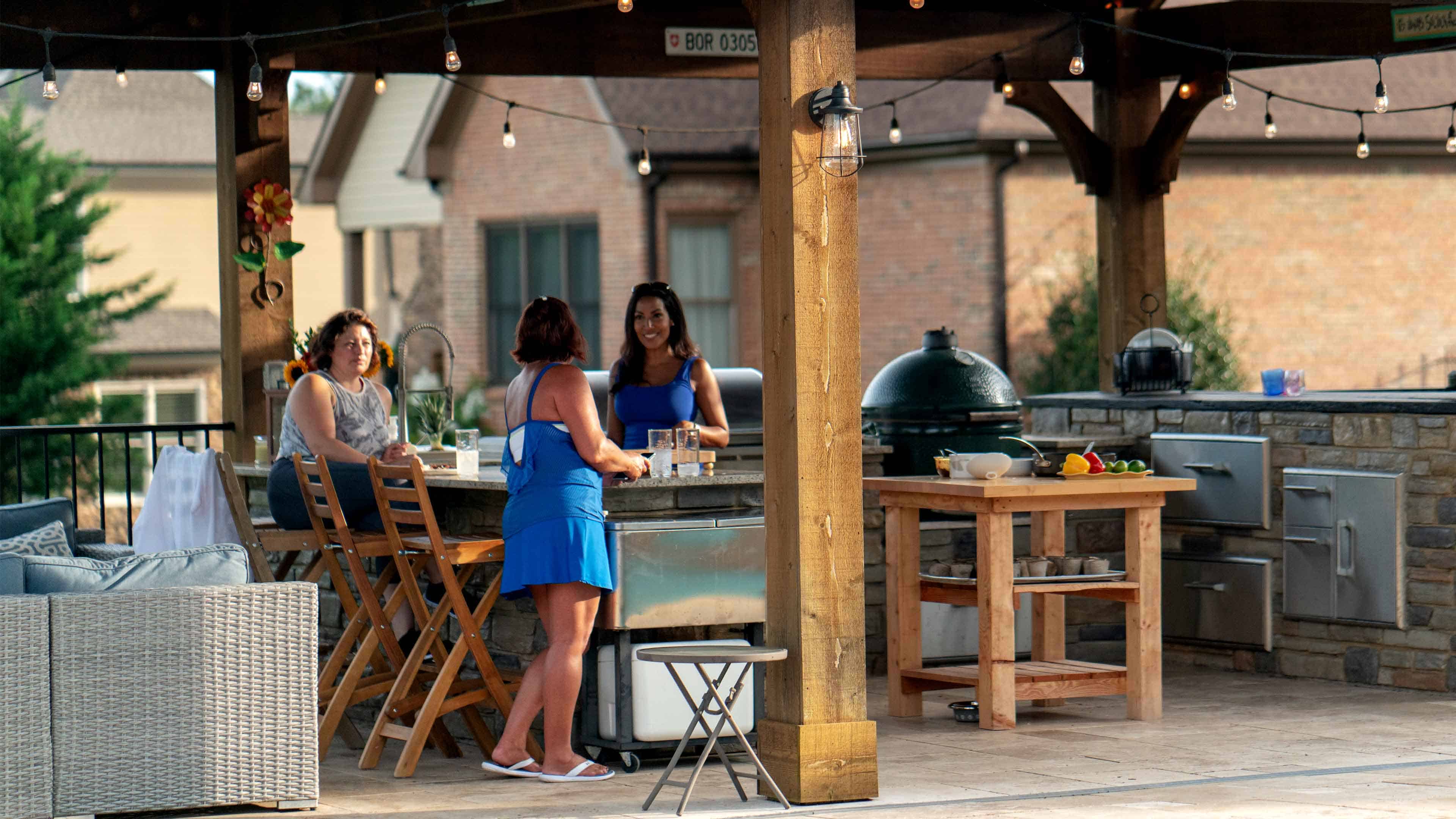 1. Choose an Outdoor Kitchen Location
The first thing you'll want to determine is the location of your kitchen. When making this decision, make sure your location will have proper access to utilities. Namely, weighing the gas, water, and electricity access needed to bring your outdoor kitchen ideas to life.
2. Build a Grill Island for Your DIY Outdoor Kitchen
A grill is the centerpiece of any outdoor kitchen. Once you determine your kitchen's location, then think about the equipment you'll need based on how you like to cook. With this in mind, your island will be easier to construct. Things to consider for backyard grill kitchen ideas include:
Island frame materials: Wood, metal, brick, or cinder block
Island size: L-shaped, Linear, U-shaped, galley, etc.
Grill fuel type: gas, pellet, propane, charcoal, or electric
Prep area: sink, counter space, side burners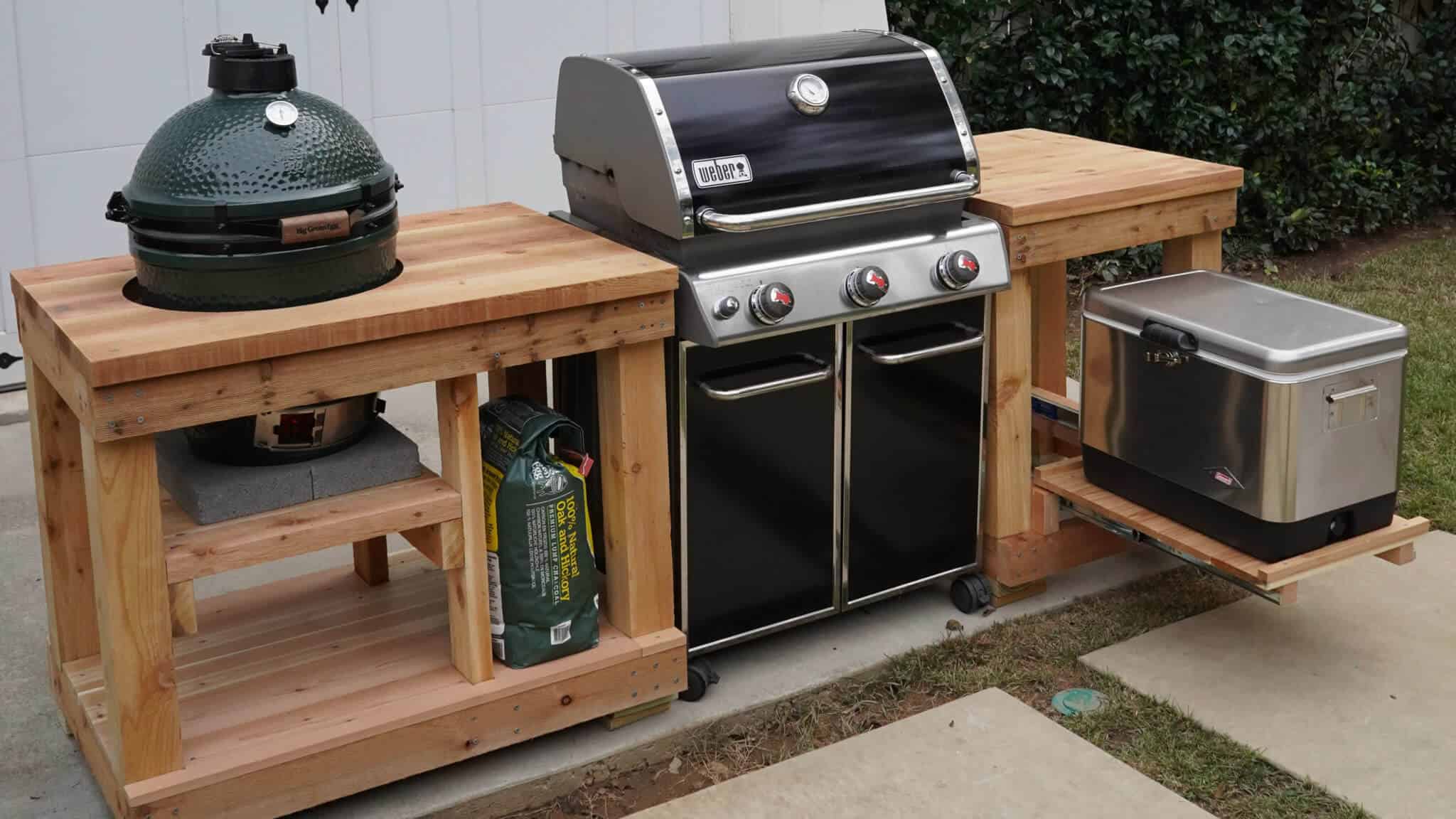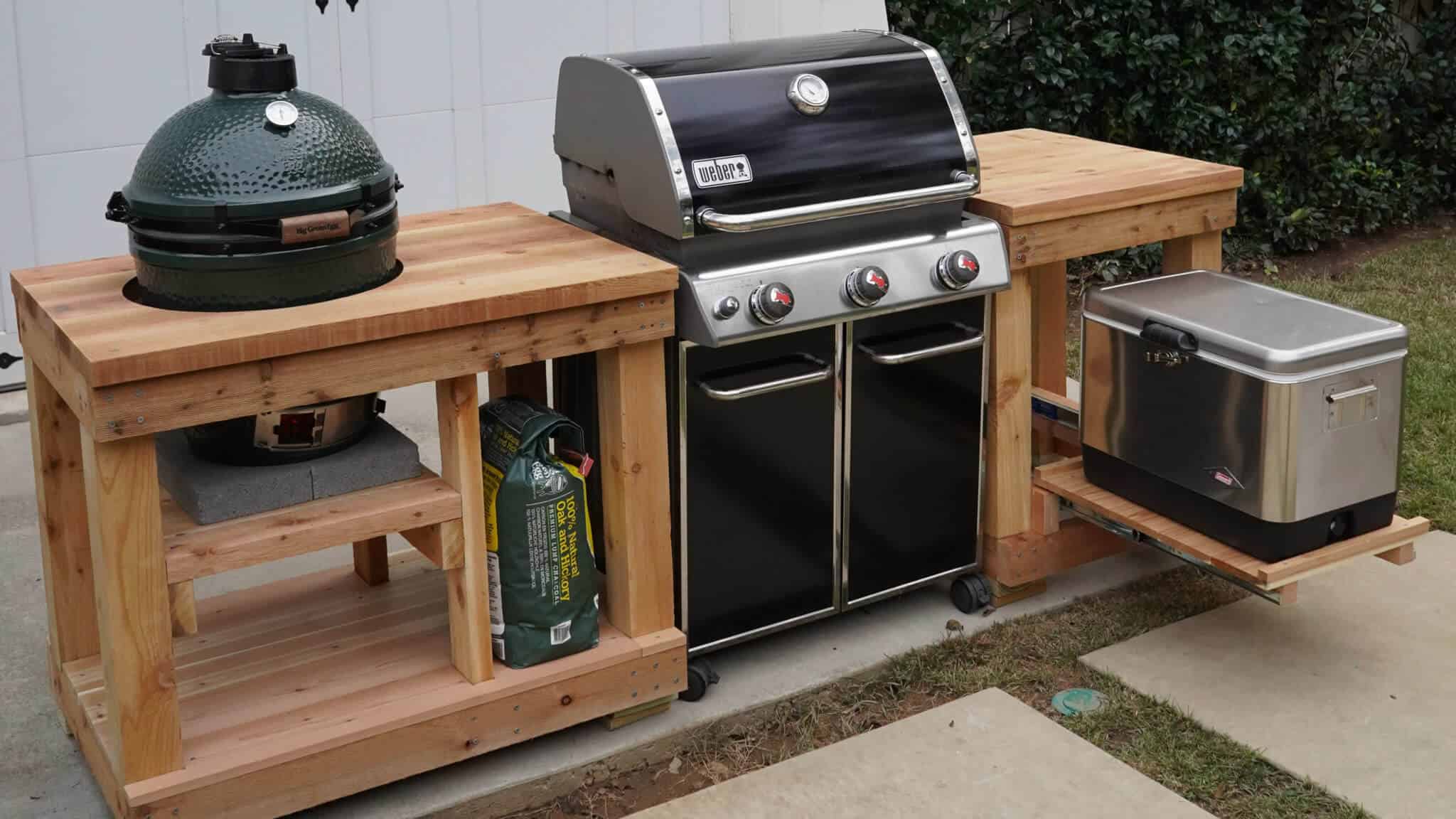 Be sure to check out our Done-in-A-Weekend Projects video: How to Build a Grilling Island for more inspiration and instructions for a wood grilling island.
3. Consider Cover
Once your island and grill are in place, you'll want to choose a grill cover option that'll enable you to cook year-round, no matter the conditions. A pergola or canopy are stylish and practical ways to provide protection as you cook and dine outdoors.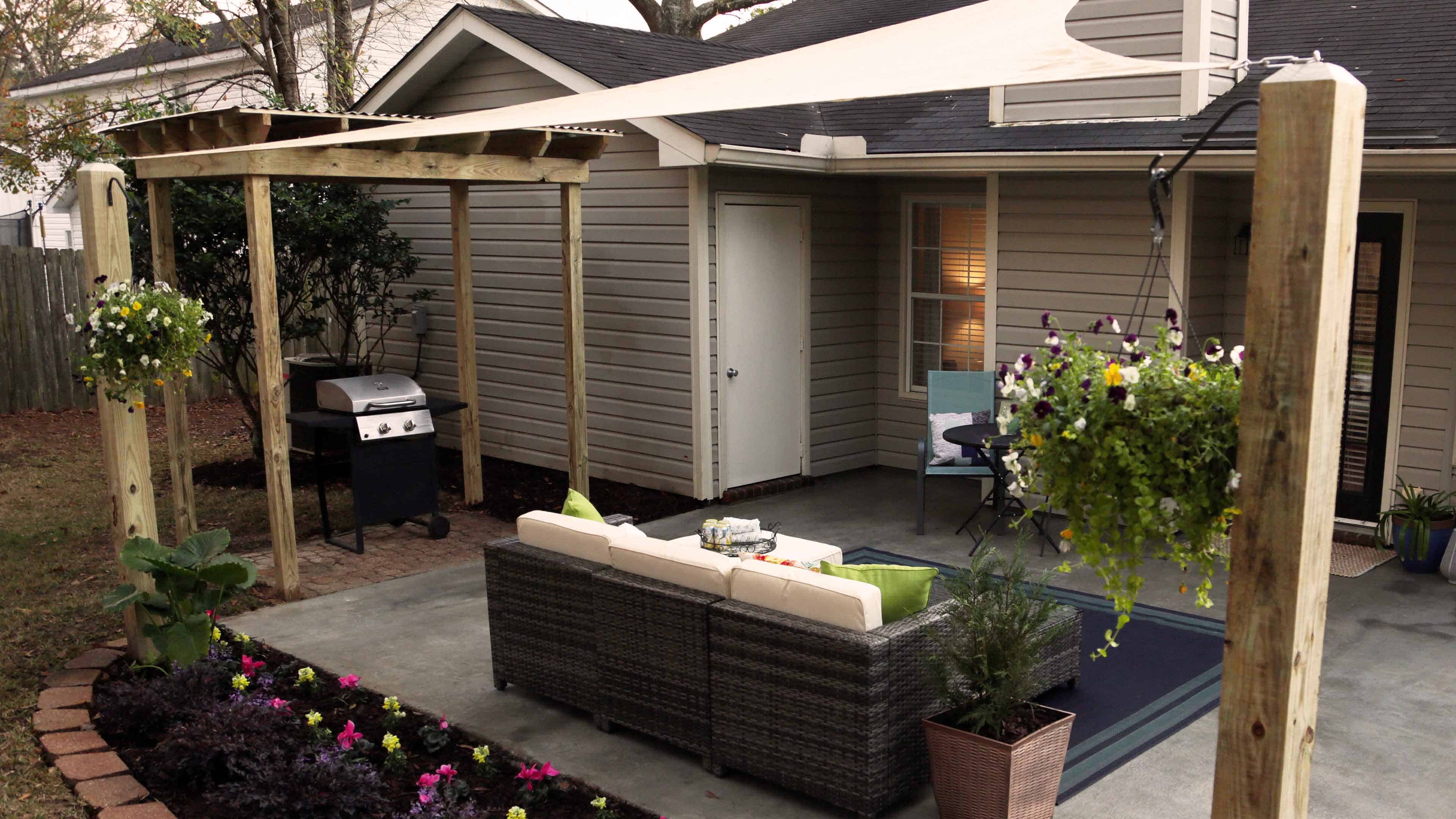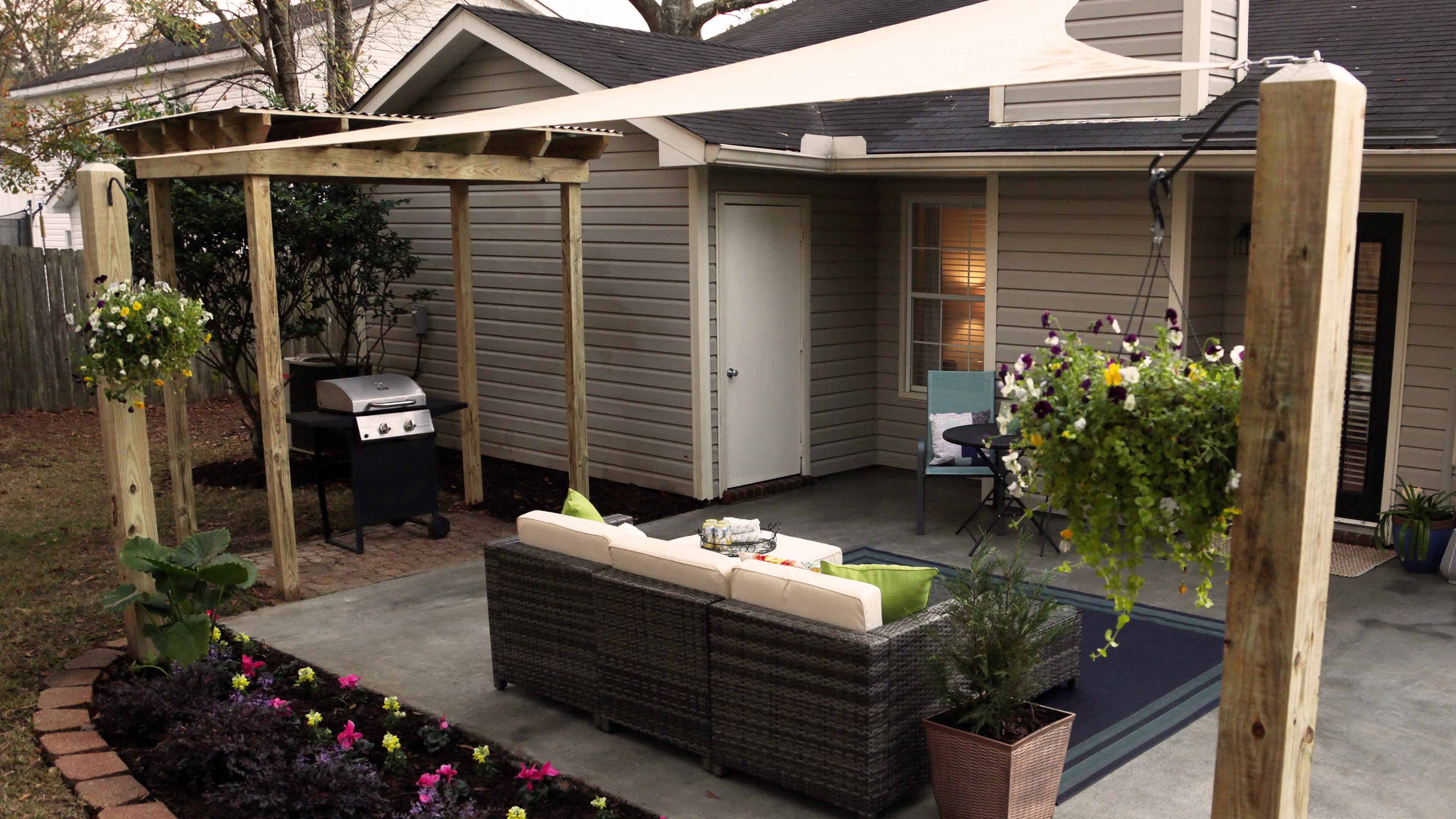 Whether your home has an uncovered patio or just a simple overhang, outfitting it with an outdoor canopy will provide exterior definition and shade. Outdoor canopies come in a variety of shapes, sizes, and materials. Styling options run the gamut from open to enclosed, and ornate to simple. And, supports are available in aluminum, steel, or wood.
Although store-bought canopy prices range from a few hundred to a few thousand dollars, you don't have to spend nearly that much. If you're simply seeking UV protection, a polyester, polyethylene, or vinyl shade sail will only set you back around $50. And, you can install it just as inexpensively, too.
If you are looking for something a bit more permanent you could try a DIY pergola build or underdeck install.
4. Outdoor Kitchen Add-On Ideas
Once you've got the basic elements of your outdoor kitchen in place, think through any accessories that might enhance your cooking style. You can add everything from a pizza oven to a smoker. You can even install a personal rotisserie, smoker or griddle depending on your taste buds! Finally, it's on to other additions like a dining and seating area, outdoor TV, sound system and lighting and landscaping.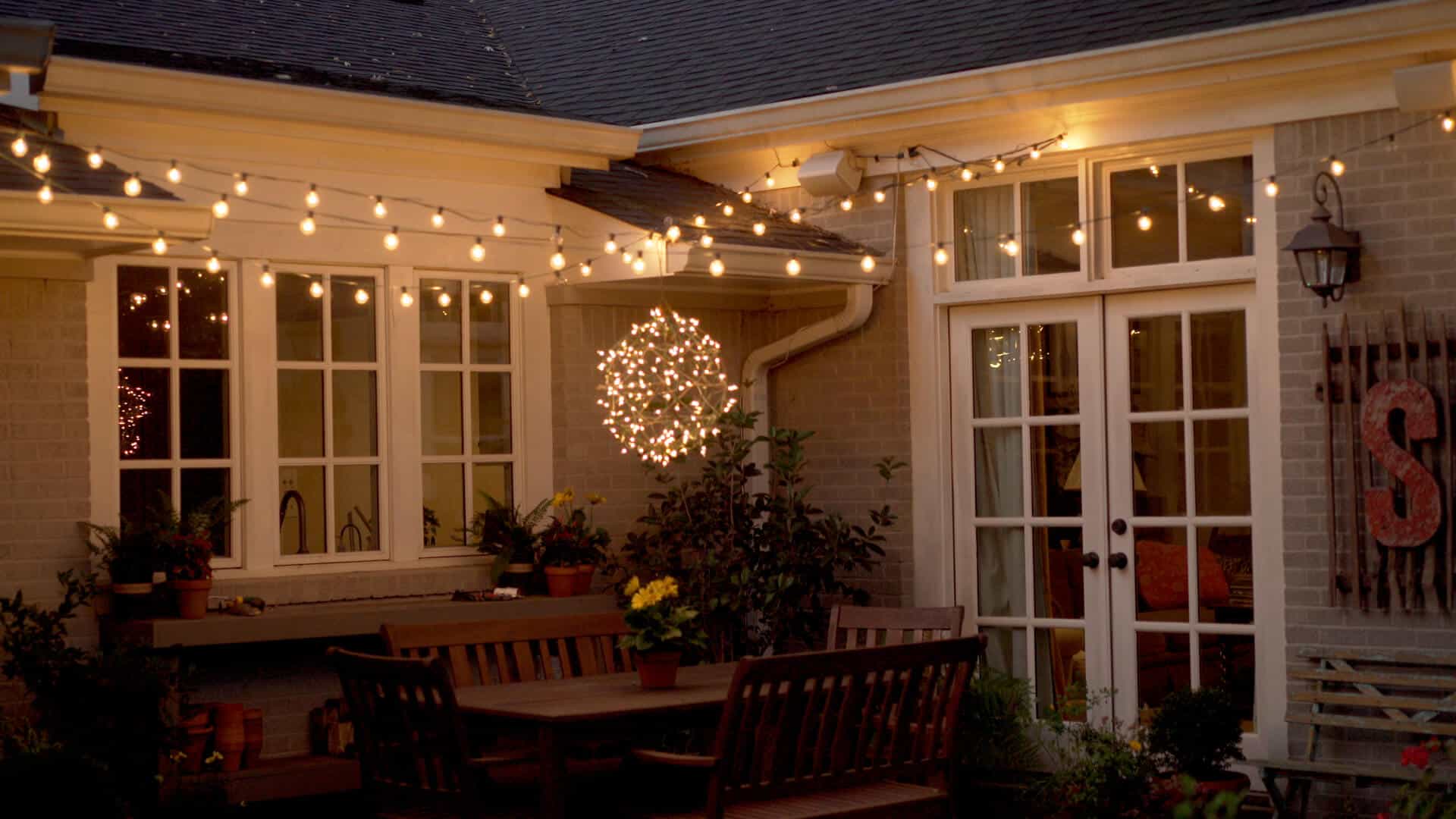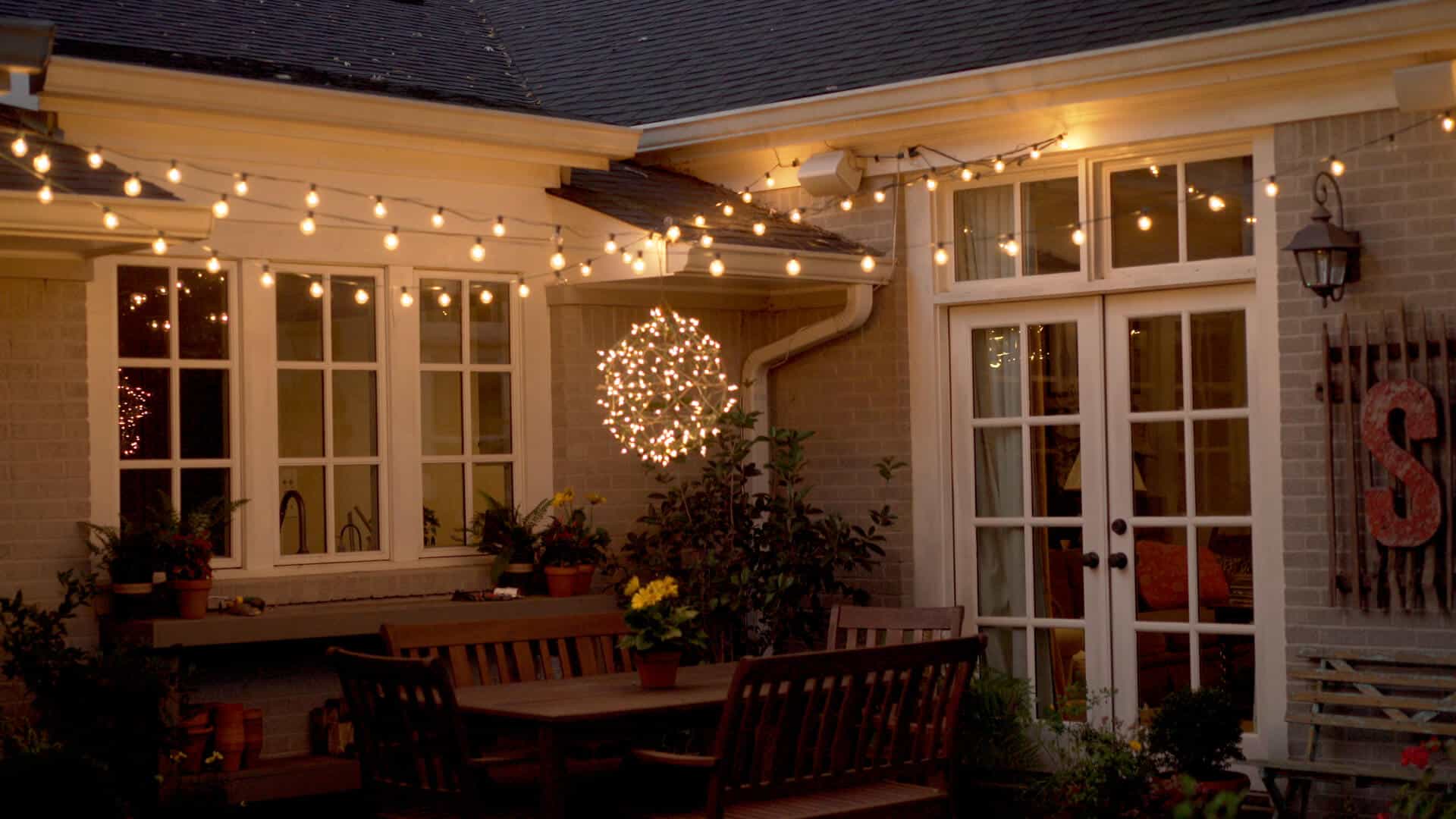 Once you review these simple DIY outdoor kitchen ideas and form your plan, it time to get started making it a reality. By doing so, you'll be able to enjoy cooking outdoors all year long!
More Backyard Patio Tips: