Learn how to make your winter BBQ a success. Use these cold-weather grilling tips for a taste of summer all winter long.
As shorter days and cold, windy evenings set in, you might be contemplating retiring your outdoor grill until spring. Well, we're here to tell you that doesn't have to be the case. With a little planning and preparation, you can enjoy grilling in any weather. Whether faced with rain, wind or snow, turn to these winter grilling tips—then keep turning up the heat on your backyard cooking.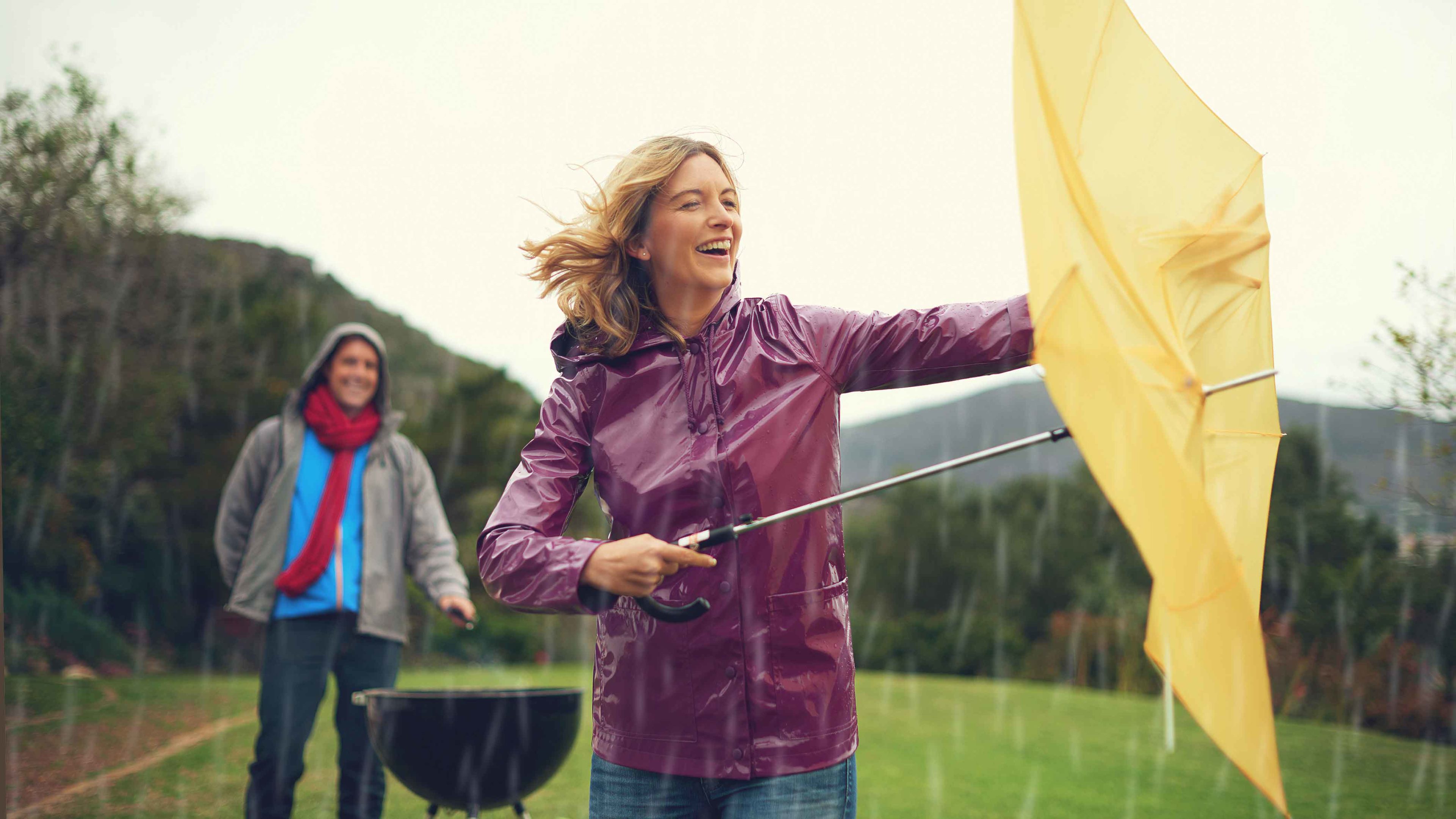 Grilling in the Rain
Although it may seem counterintuitive to grill in the rain, there's actually plenty you can do to stay dry while doing so. First, think coverage. For starters, a properly anchored patio umbrella is an inexpensive solution. Or, you can purchase or build a BBQ canopy. If you really want to go all in, consider a retractable awning or permanent, covered grilling station. While the latter two options are more expensive, the upside is both can increase your property value.
Grilling in the Wind
Attempting to grill burgers during gusty weather is an unpleasant—and, usually futile—experience. So, if you're trying to grill in the wind, create a windbreak to provide the needed protection. Setting up a basic wall or wind block is an easy DIY project. All you'll need is a sheet of plywood (or similar material) to stop the wind. Just make sure it's stable enough to not endanger your grill, or anyone near it.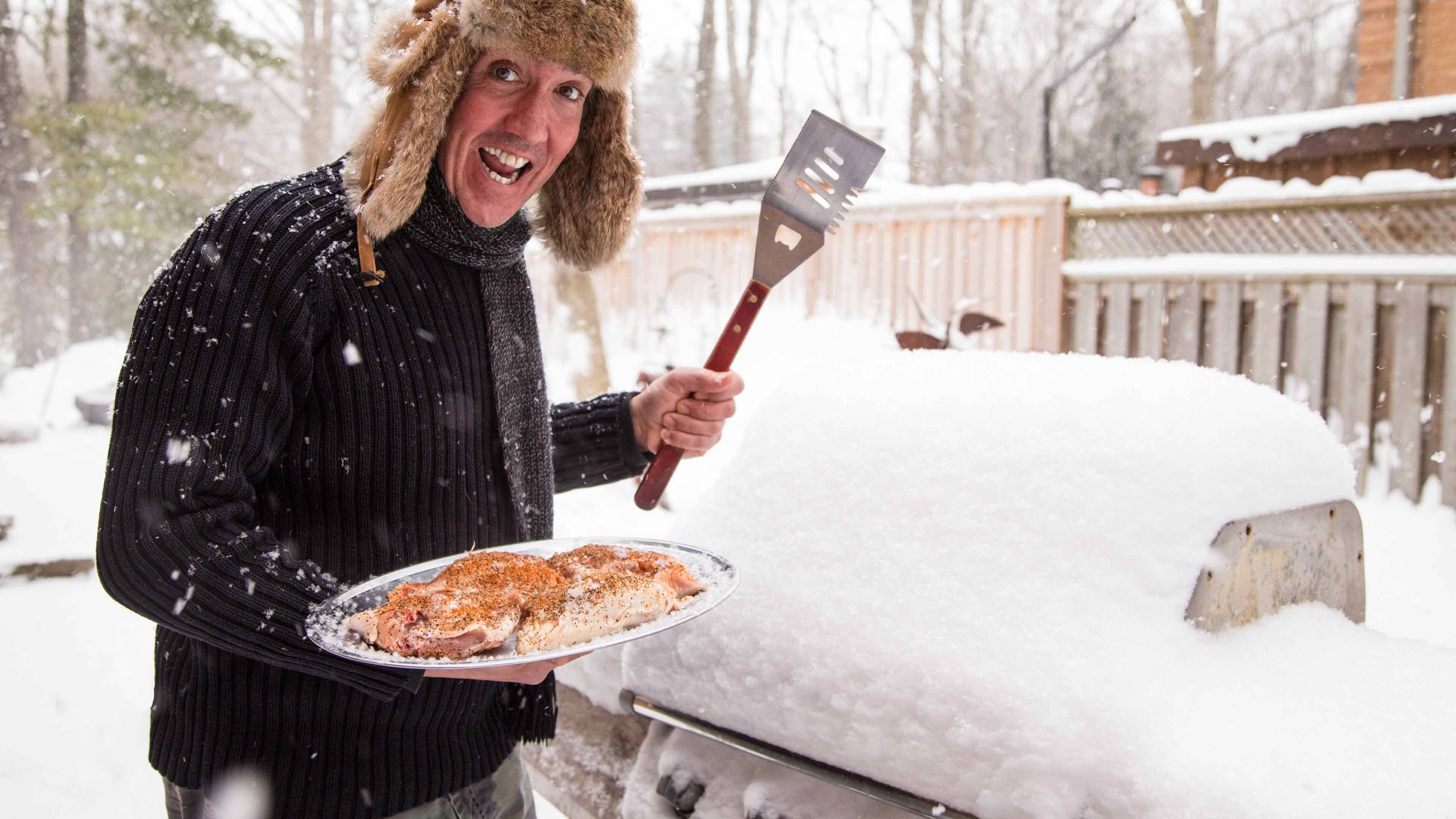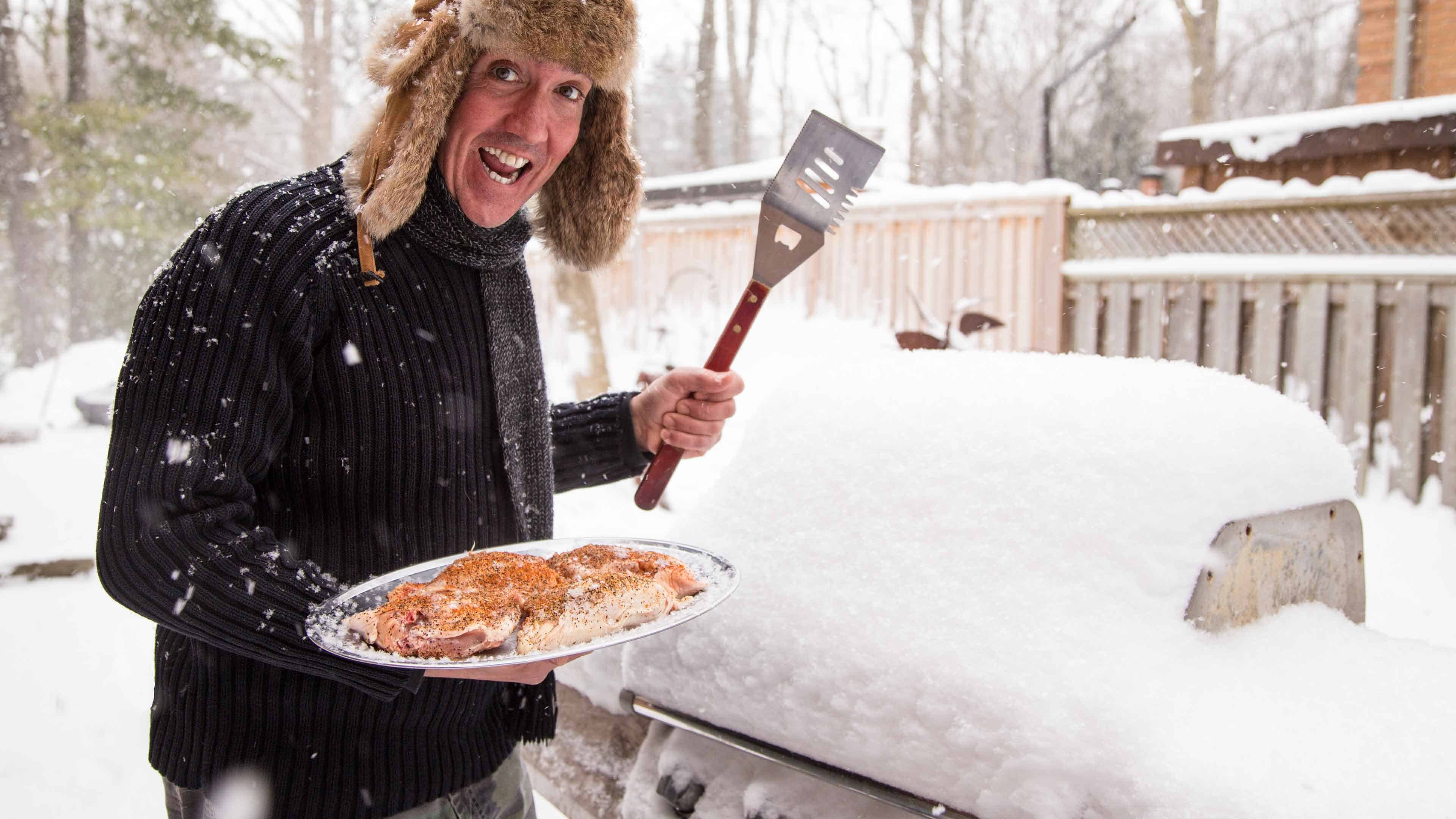 Grilling in the Snow
Don't let a few flurries—or, even a few inches of powder—keep you from firing up the grill. First, just find a safe spot to grill in, avoiding garages or other enclosed spaces. If your grill's outside, clear it of snow and check for a frozen lid before further inspecting it. (Lids and other components can be warmed by bringing your grill inside a heated space, or even with a hair dryer.)
Winter BBQ Grill Position
Before even pressing the ignitor, first assess wind direction and then position your grill, accordingly. Turn any vents away from the grill and ensure it's positioned at least 10 feet from any structure or flammable objects. Once lit, always lift the lid carefully so heat and/or food aren't lost during a gust.
Maintaining Grill Temperature
Another important cold-weather grilling tip is to be mindful of heat loss during windy or rainy conditions. If using a charcoal grill, plan on having extra charcoal—and, getting an early start—to maintain its temperature. When it comes to gas grills, their burners can often times be blown out by strong winds. Should this occur, simply turn off the gas and open the lid before relighting.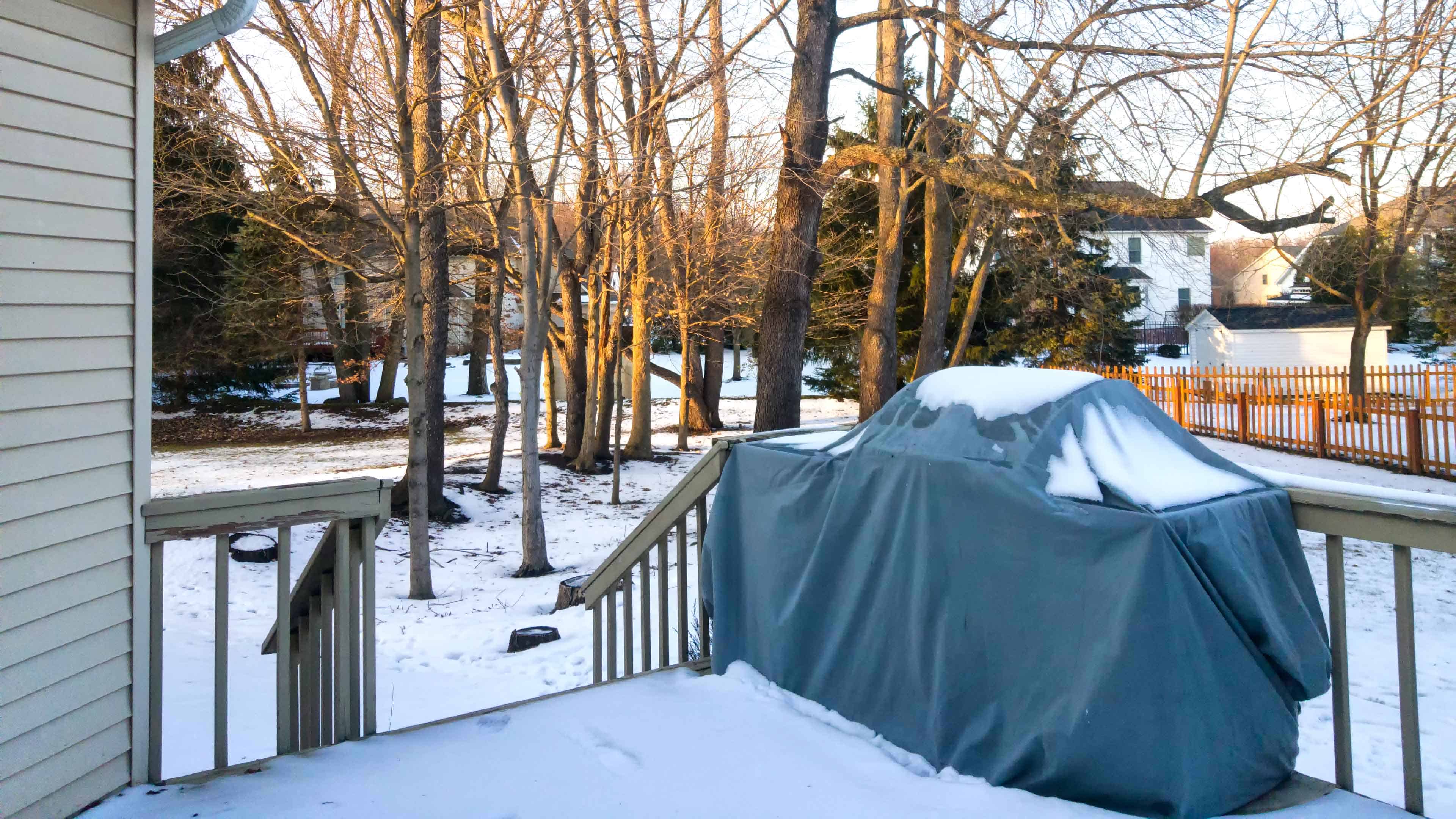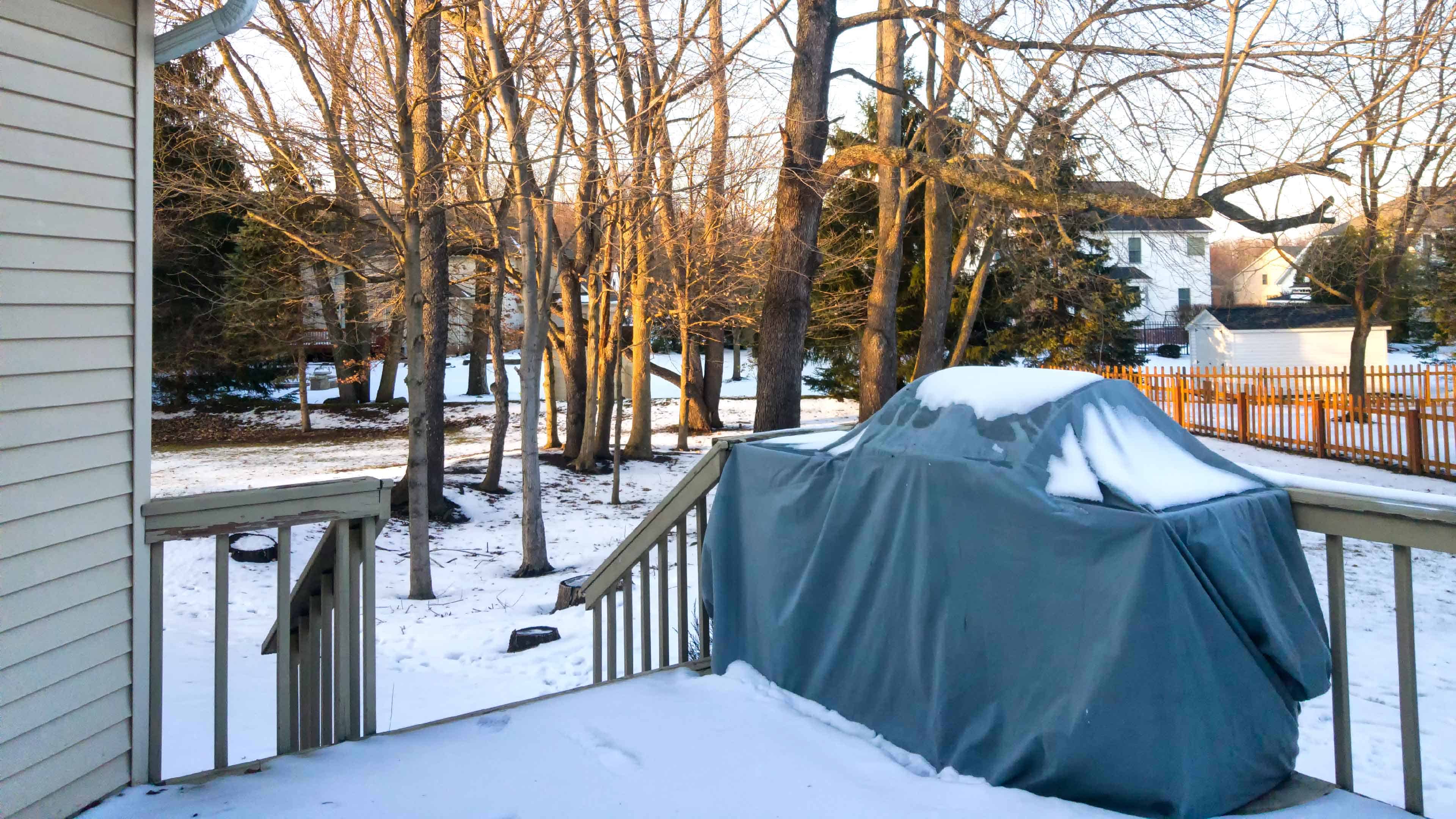 Insulating Your Grill
Another important cold-weather grilling tip involves using insulation to more permanently and reliably protect your grill. Because snow and cold cause grills to lose heat quickly, properly insulating them is a must. Either purchase a cold-weather jacket from your grill's manufacturer, or build one yourself using flame-resistant materials like bricks.
Safety First
No matter how you choose to keep your grill dry and protected, always keep safety in mind. Like, ensuring the gap between your grill and the top of any covering is at least six feet. And, steering clear of grilling in snow shelters or small outdoor sheds, or using polyurethane covers.
So, get out there and show Mother Nature what being a die-hard grillmaster's all about. (Oh, but just don't forget to bundle up before you fire up!)
Winter BBQ Recipe Ideas: