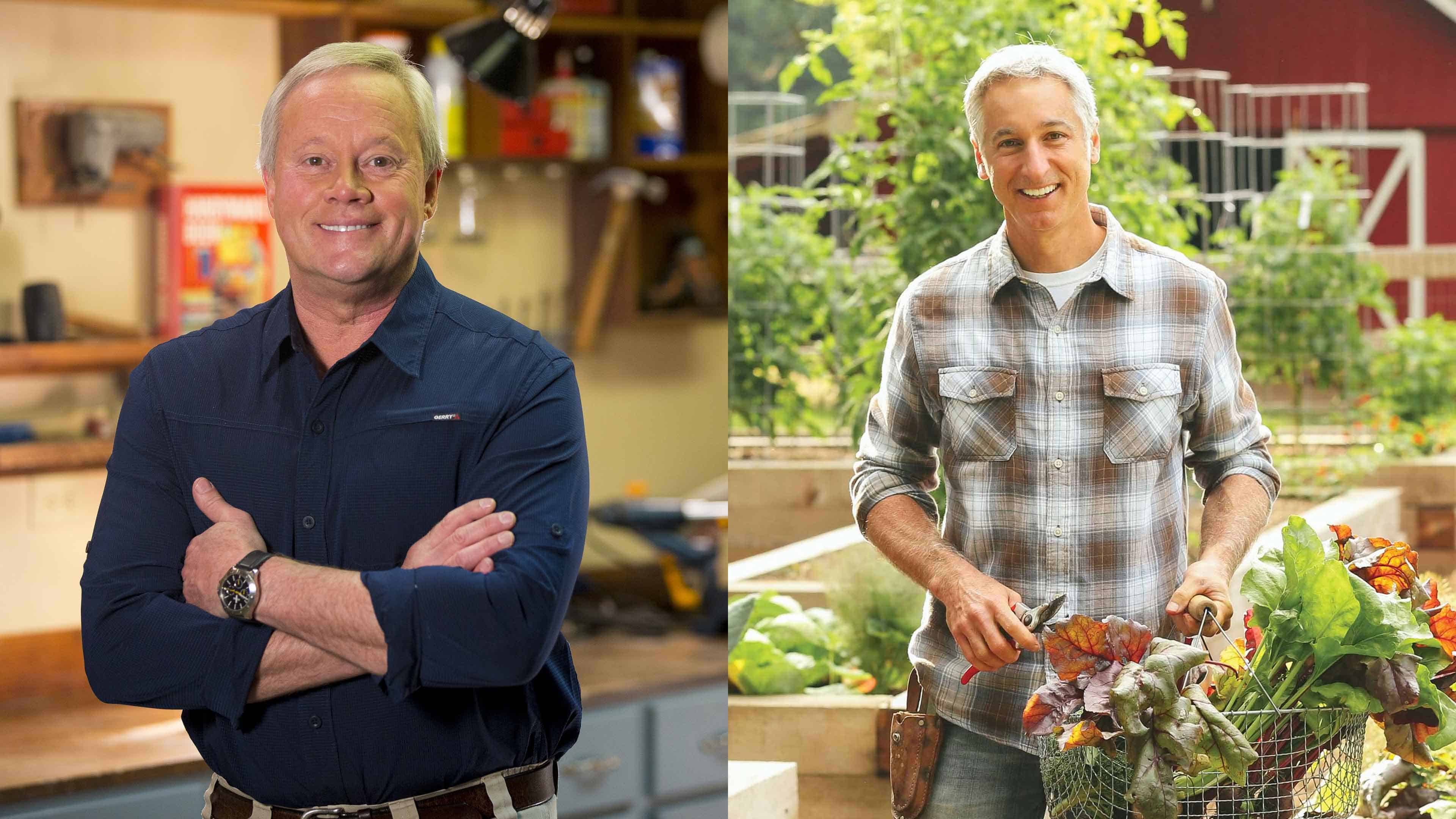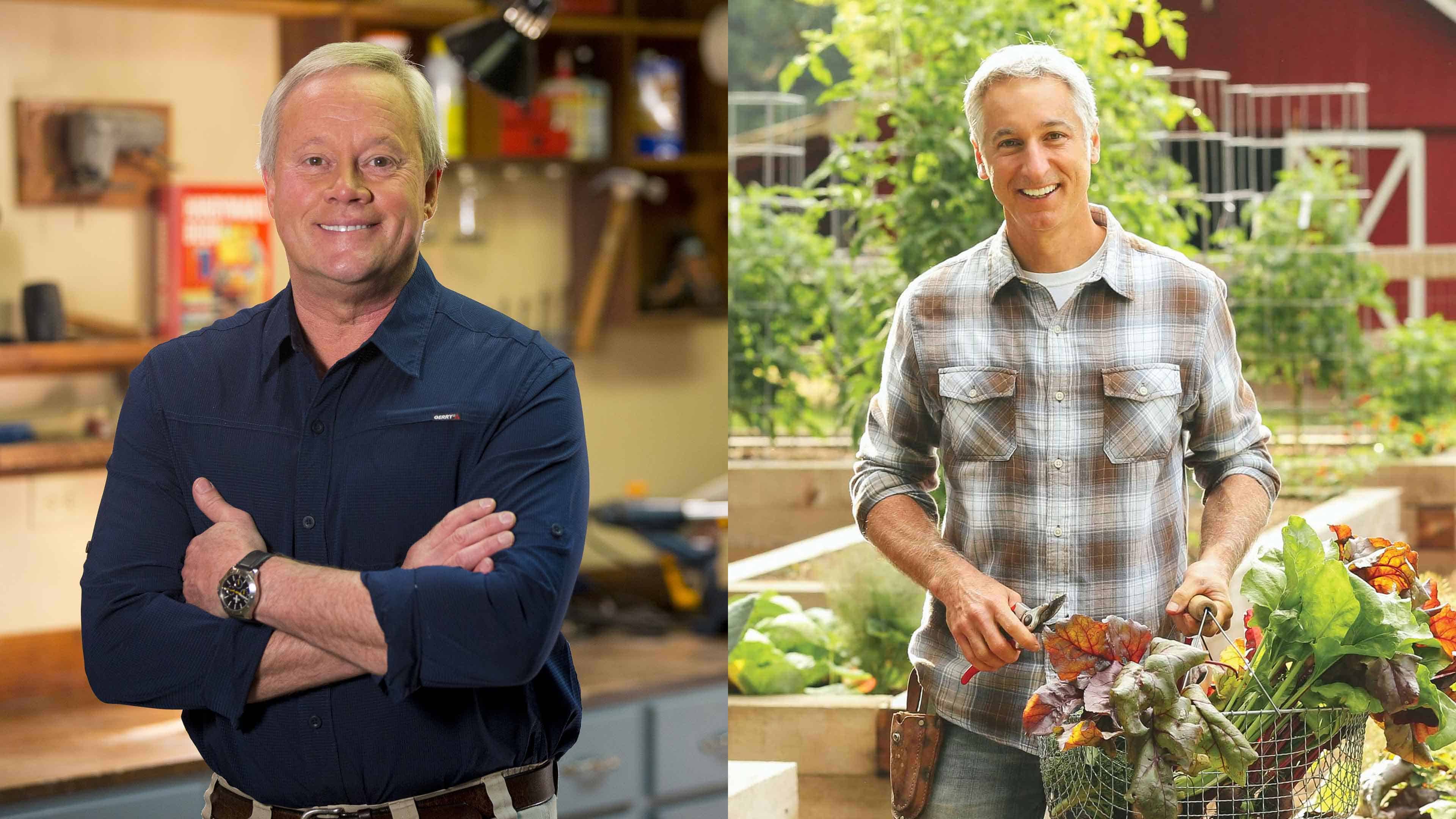 Today's Homeowner host Danny Lipford and Growing a Greener World founder/host Joe Lamp'l discuss fall gardening tips in this special podcast sponsored by Exmark Mowers.
Podcast Timeline:
[1:23] Danny shares memories of his introduction to gardening as a child.
[3:41] Danny tells Joe Lamp'l about the raised garden beds that he and his wife, Sharon, built at their new home.
[6:53] Danny professes his love of spinach.
[7:14] The guys discuss the importance of soil analysis.
[12:28] Danny asks, "Should mulch be used in a vegetable garden?"
[15:06] Is fall the best time of year to prune shrubs and trees?
Why Should We Teach Kids to Garden?
To start the conversation, Joe lets listeners in on a fall gardening tip that isn't about seeds or soil. He reminds them that now, more than ever, kids need outside activities and time away from screens. Planting a seed and watching its transformation in just a couple of days isn't just a wonderful learning experience, but also a great way to have fun just by getting your hands a little dirty. Now it's time to get down to the growing, and Joe and Danny have plenty of advice to share.
What to Grow in the Fall?
Once summer crops are harvested and cleared out, you may be wondering what to plant in your raised beds to extend the growing season. Lamp'l says it's all about finding plants that can stand up to the cold. Additionally, root and leafy vegetables are great this time of year. Lettuce germinates and grows quickly, while spinach is also super cold tolerant. Peas, cauliflower, and kale are also great fall harvest choices. And, if you want to think ahead, plant your garlic in fall for a spring harvest.
Should Gardens Be Soil Tested?
A fall gardening tip you might not have considered is soil testing. Before you head to the garden center to purchase seeds, it's helpful to take a soil test. The results won't just tell you the nutrients you'll need to improve the soil, but also what you don't need to add. When you request a soil report, Lamp'l and Lipford remind listeners that it's also important to let the tester know what you plan to grow to get the best nutrient concentrations.
For instance, people often think of fertilizer as a good thing. But Lamp'l says there is such a thing as "too much of a good thing." A soil's test results will take the guesswork out of gardening, providing the information you need for optimal growth.
To Mulch or Not to Mulch?
Mulch adds a protective blanket over exposed soil, keeping the good soil intact. Lamp'ls a huge fan of mulch, and recommends keeping it on your planting, year-round. Mulch keeps soil warmer for root crops planted over winter. It also keeps good, healthy soil intact and prevents erosion. Winter decay of mulch will help improve your soil, come next season.
While it's true that insects spend much of their time burrowed in mulch during the winter, just about three percent of them are pests. The rest are beneficial or neutral, which means you shouldn't worry about your mulch providing shelter.
Be sure to check out Danny Lipford's weekly Today's Homeowner podcast for fresh, practical, easy-to-understand home improvement solutions for homeowners like you.
More Fall Gardening Tips