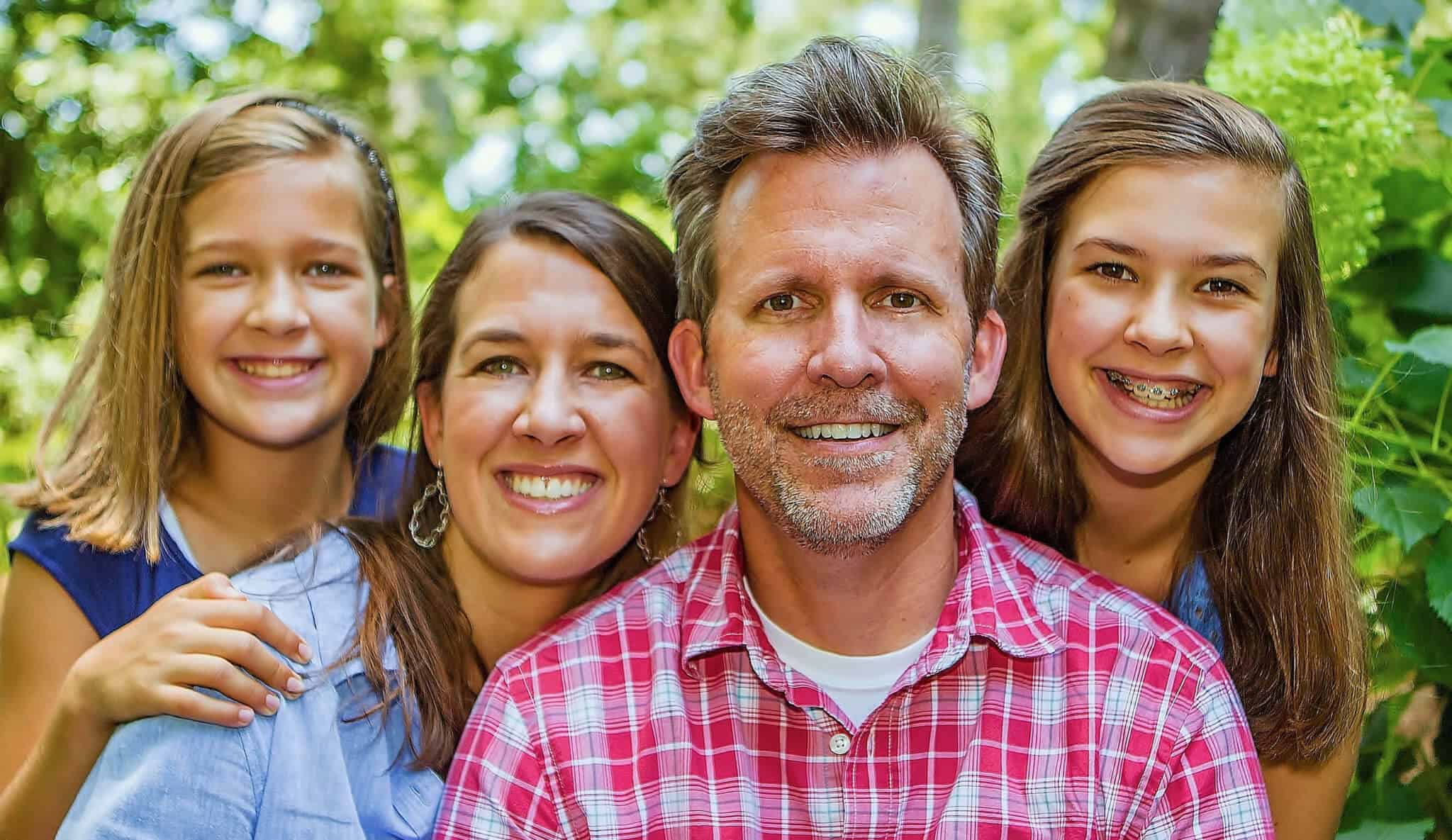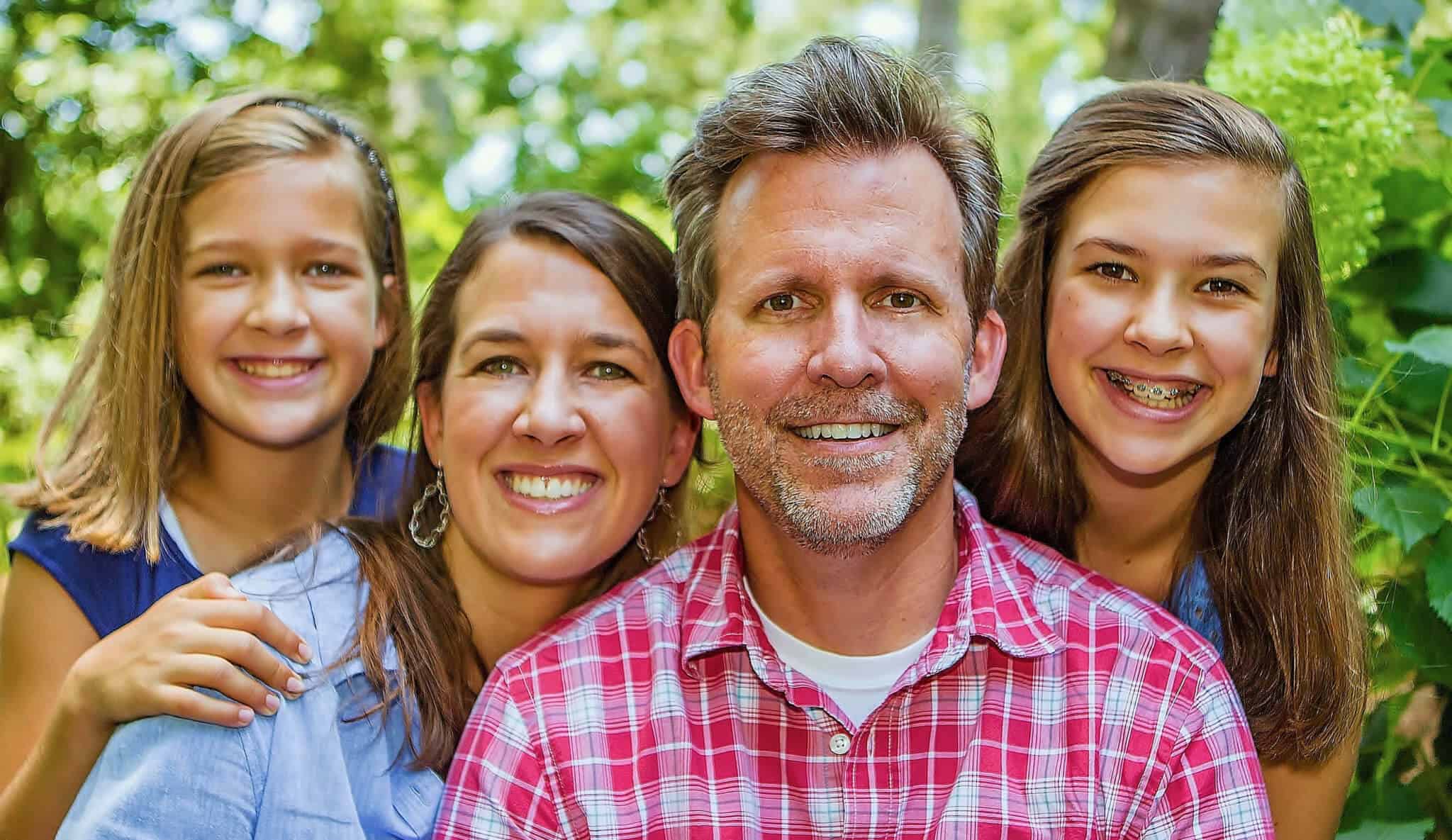 What does Backyard Life look like with Doug Scott, the host of Exmark's Done-In-A-Weekend Projects series? Here, Scott, the owner of exterior design studio Redeem Your Ground, shares what he loves most about his backyard.
Backyard Life: Tell us a bit about yourself and why a backyard lifestyle is a priority. 
Doug Scott: I live in a renovated 1960s ranch that sits on a ¾ acre lot just outside of Atlanta. I live here with my wife Brittany and our two teenaged daughters, a garden cat and small flock of chickens. About six years ago, I left a career in consulting and sales training to pursue my passions and calling to launch Redeem Your Ground—both an exterior design studio and a family, home and garden blog. My hope is that Redeem Your Ground will help families and friends connect with each other and nature outside at home. In other words, I hope to help them redeem their ground, as I have redeemed mine.

BL: What is unique or special about your property, or where you live?
DS: The large mature trees and interesting lot were what sold us on our home initially. So much so that it helped us justify all that it would take to tame the overgrown mess of a yard and to transform the beyond fixer-upper into a home. The lot was interesting to me because, through the classic varieties of shrubs, and under the English Ivy, it seemed to have a sense of history and personality versus your typical cookie-cutter yard. I guess you could say that my property is unique because I saw its potential when most probably couldn't. And, through it, I was able to create a place that reflects just how my family and I want to live.

BL: What role does your backyard play in contributing to your lifestyle?
DS: Our home, to us, goes beyond its walls and consists of both indoor AND outdoor spaces. So our backyard—and front yard for that matter—is central to my family's lifestyle. By considering our outdoor spaces as intentionally as we do our indoor spaces, we're able to more fully utilize what is rightfully ours. As a result, outside the literal walls of our home, we have spaces to play, rest, eat, gather with friends and family or simply be alone, grow plants to eat, grow plants that beautify both our indoor and outdoor spaces, and raise chickens and bees for food and fun. The list goes on and on.

BL: What is the trickiest thing about maintaining your backyard/property?
DS: The trickiest thing about maintaining our property is not letting it get the best of me as is probably the case with anyone, because there's a lot to do. And that's all about "working smarter, not harder," as they say.

BL: What is your key to successful backyard upkeep?
DS: "Maintain by walking around!" When I was in corporate America, there was a management concept called "management by walking around." This suggests that there's an inherent value when a manager spends time walking around the workplace in an unstructured manner to engage those they manage. Similarly, I've found that if you maintain things little by little when you're already outside, it helps you stay in front of the 8-ball—pruning here, pruning there, weeding here, weeding there, gathering here, gathering there. Clearly, there will be more work to do, but when you find the time to do it you won't need to find as much time. The other key to maintaining my yard while still being able to enjoy it is hiring out what I don't enjoy doing within a budget I can afford.

BL: What is the first step in defining or creating a useful backyard lifestyle area?
DS: The first thing I do with my landscape design clients is to try to get to know them better, to get a better sense of what they want to do outside at home, what cadence they want to have between their indoor and outdoor spaces—to dream a little. Then we talk about those things that could shape and prioritize what they do and when, like views to and from their home, points of access, style preferences, and of course, budget. If they are a DIYer and budget is an issue (as it typically is), I suggest that they try to think of their outdoor spaces like they do the rooms of their home, with paths being the hallways. Then take their outdoor project one room at a time—starting with the room that they look at the most or pass through the most or would most likely get them or their family outside the soonest.

BL: What is your favorite backyard project that you are most proud of?
DS: That's a tough one. I really do have so many favorites and they're all so different. But I guess the one that provides us year-round enjoyment and is most unique is our chicken coop and its surrounding area. What was once our side yard—your typical no-man's-land—has been transformed into our very own little Scott Family Farm!

BL: Describe your favorite way to spend time in your backyard?
DS: There's so much I love doing in our backyard, but honestly the most soul-filling time for me is on a cool spring morning with a cup of coffee in hand or just before sunset with a glass of wine in hand, walking through the yard looking at which plants are budding out or emerging from the ground. On second thought, maybe it's gathering around the fire pit with friends or pushing one of our girls or their friends on one of our three swings. Or, hanging out with our chickens or harvesting some veggies. Or, taking a nap on our hanging daybed or having family dinner outside. Hmmm?