Whether you live in the country or in town, fence maintenance is a task that's often overlooked. In this Backyard Life video, Arms Family Homestead YouTube host Daniel Arms talks about why it should be a priority.
Unfortunately, fences can be one of the biggest expenses on a rural property. For instance, if you purchase a piece of property that's never been fenced, putting one in can quickly add up. And, if not maintained well, that's money wasted.
Types of Fence
There are many types of fence to choose from. On his property, Arms uses several kinds. He points to what he calls "a sheep and goat fence." It's a four-foot tall, wire-mesh fence with a barbed-wire strand on top and bottom. His property also has a standard barbed- wire fence, which is mostly used for cattle. Arms also uses Premier One electric netting fence. He uses this around the perimeter of the garden to keep deer and other critters out.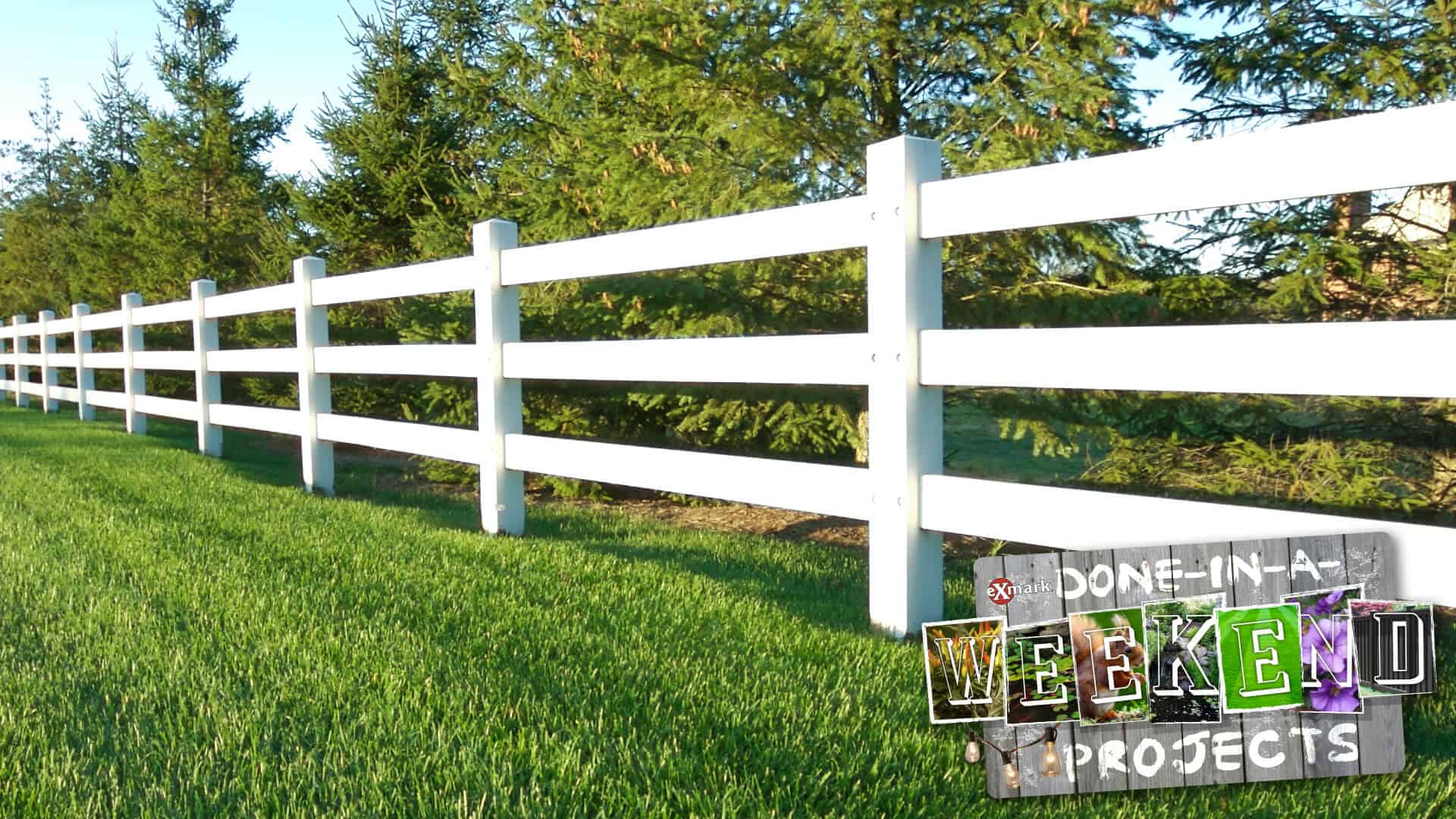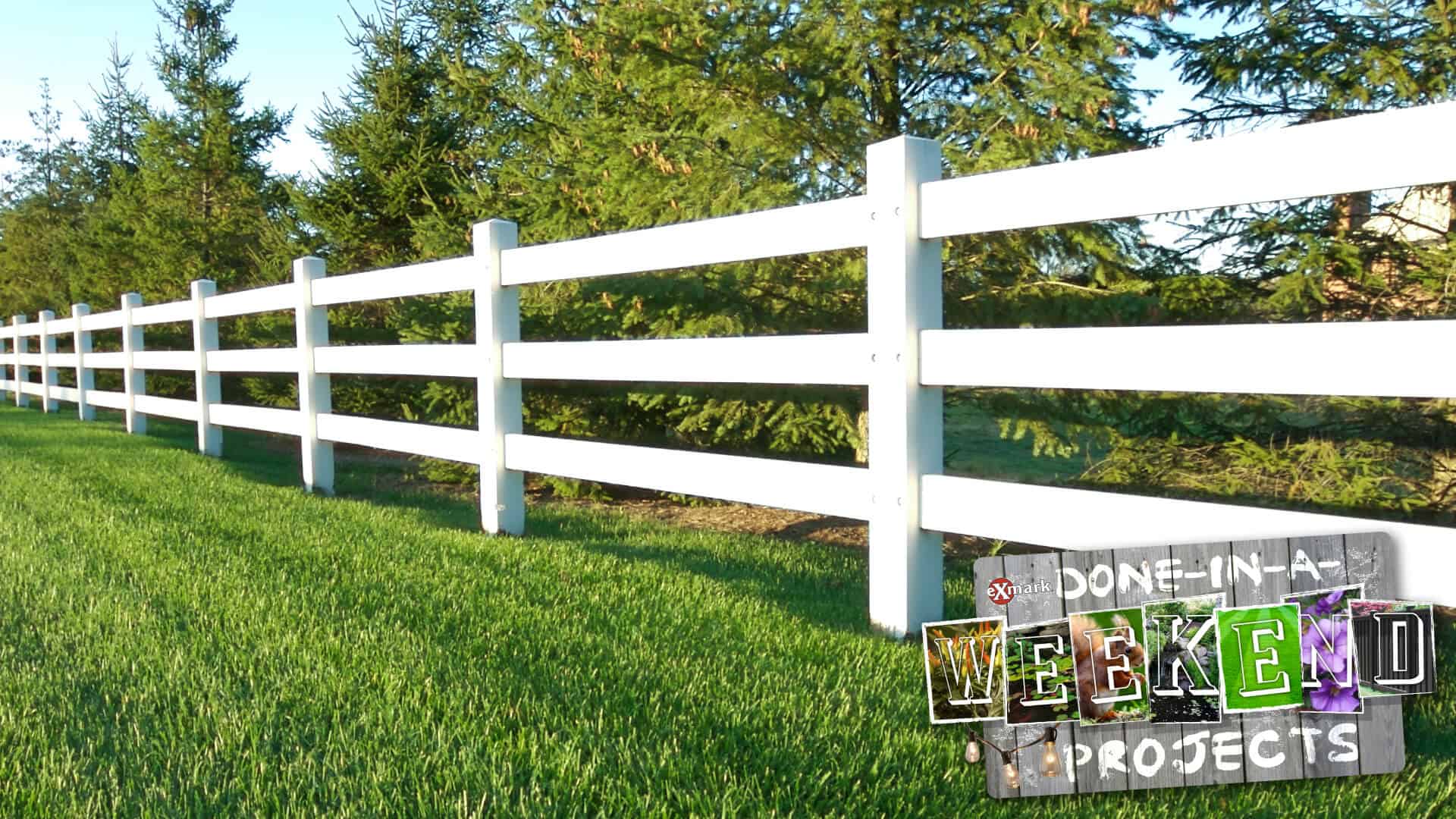 RECCOMMENDED VIDEO
DIY Fencing Tips for Your Property
Are you struggling to select the right fence for your property? If so, check out these DIY fencing tips from landscape design pro and Done-In-A-Weekend Projects host, Doug Scott. In addition to outlining the most popular fence types and styles available, and the pros and cons of each, Scott also provides some practical pointers for installing your fence of choice.
Birds, Trees, Mowing and Fence Lines
No matter the type of fence, a commonly overlooked task is fence maintenance. This includes keeping weeds, briers, and trees from growing up and destroying a fence. Arms explains what commonly happens. "Birds eat seeds. And, when they come land right here [on a fence] and sing their pretty little song and do their business, it falls right at the base of the fence." He adds, "And, then even if you mow, you never really get right up next to the fence. So, those trees grow right up in that fence row and can destroy your fence."
The key, says Arms, is to check on your fence at least once a year, and mow along the fence line twice a year. This can make all the difference. And, in certain places, you may also need to use an herbicide, says Arms. Or, a pair of limb loppers may be needed to manage small trees growing along the fence. But, in the long run, all of these efforts can save you a ton of money.
Maintaining Fences
As an example of fence maintenance, Arms points to the barbed-wire fence that runs along the road to his driveway. It's a fence that he and his dad built when Arms was in high school. At that time, his dad ran a fence building business. Although the fence is on his neighbor's property, Arms makes a point to take care of a 200-yard section that runs up to his driveway. He does this, in part, because it makes his entrance look good. Once a year, Arms trims all of the trees along this section of fence. Not surprisingly, this section is still in great shape, and will likely stay that way for years to come.
But, Arms also points out another section of this same fence on his neighbor's property that hasn't been maintained. The damage that can happen to a fence over 20 years is clear; it has hundreds of trees growing in the fence line. And, tree stems and branches are intertwined with the fence wires. If something happens to this fence, it will be next to impossible to repair, says Arms, because there are so many trees. "You literally can't even tell there's a fence in there," he says. Here, Arms says, the landowners spent thousands and thousands of dollars to put this perimeter fence in. And, even though that was 20 years ago, a well-built fence should last a lifetime. When you let something get overgrown like that, repairing it is next to impossible.
Herbicide Use When Necessary
Moving to another area of his property, Arms notes that a lot of people are against the use of herbicides. "I get it. I totally understand." But he adds, "Sometimes you just have to make things work." In particular, Arms uses herbicide around the electric fence that runs the perimeter of his garden. The main issue is keeping the grass from growing up into the fence, because that will kill the electricity. For this reason, Arms applies an herbicide to about a foot-wide strip along the bottom of the fence. And that, he says, is the only place that he's sprayed this year. It's not really necessary to use an herbicide on static fences, he says. Grass is only really a problem if a fence is electric.
For wire fencing that sits on the ground, Arms recommends using a product like Remedy, which is a selective herbicide. "That's only going to kill your brush and woody plants and briers," he explains. "Here in Oklahoma, we have a huge problem with greenbrier growing. It'll take over the whole fence in a couple of years." When you spray a product like Remedy, it kills the greenbrier, but won't harm the grass, says Arms.
Room to Mow
Another fence maintenance suggestion Arms makes is keeping an area next to the fence wide enough so that you can mow next to it two or three times a year. Keeping eight or 10 feet on either side of the fence clean makes it much easier to mow next to it. The other benefit of doing this, is that the clearing can create a firebreak between your property and your neighbor's, should a wildfire break out. It also makes it possible to walk the perimeter of your property, says Arms.
Admitting that not all of his fences are perfect, Arms again emphasizes the importance of fence maintenance. "And, I don't just mean trimming all the trees that fall down. You've got to think about everything that's going to grow up." It just takes a bit of time every year, he says. But, that can save you thousands of dollars in the long run.
More Like This: