Rustic old barns have an allure that's easy to recognize. Their iconic shapes dot the American landscape, and their classic look hearkens back to simpler times. For those and other reasons, more and more folks have begun planning barn conversions of their own.
In this Backyard Life video, Willow Hand shares how she and her fiancé Josh Knight plan an updated layout in one of several barns on the couple's Nashville, TN property. The barn conversion will include stalls, feed and tack rooms, and a wash rack for their horses, as well as storage space for their Exmark mower.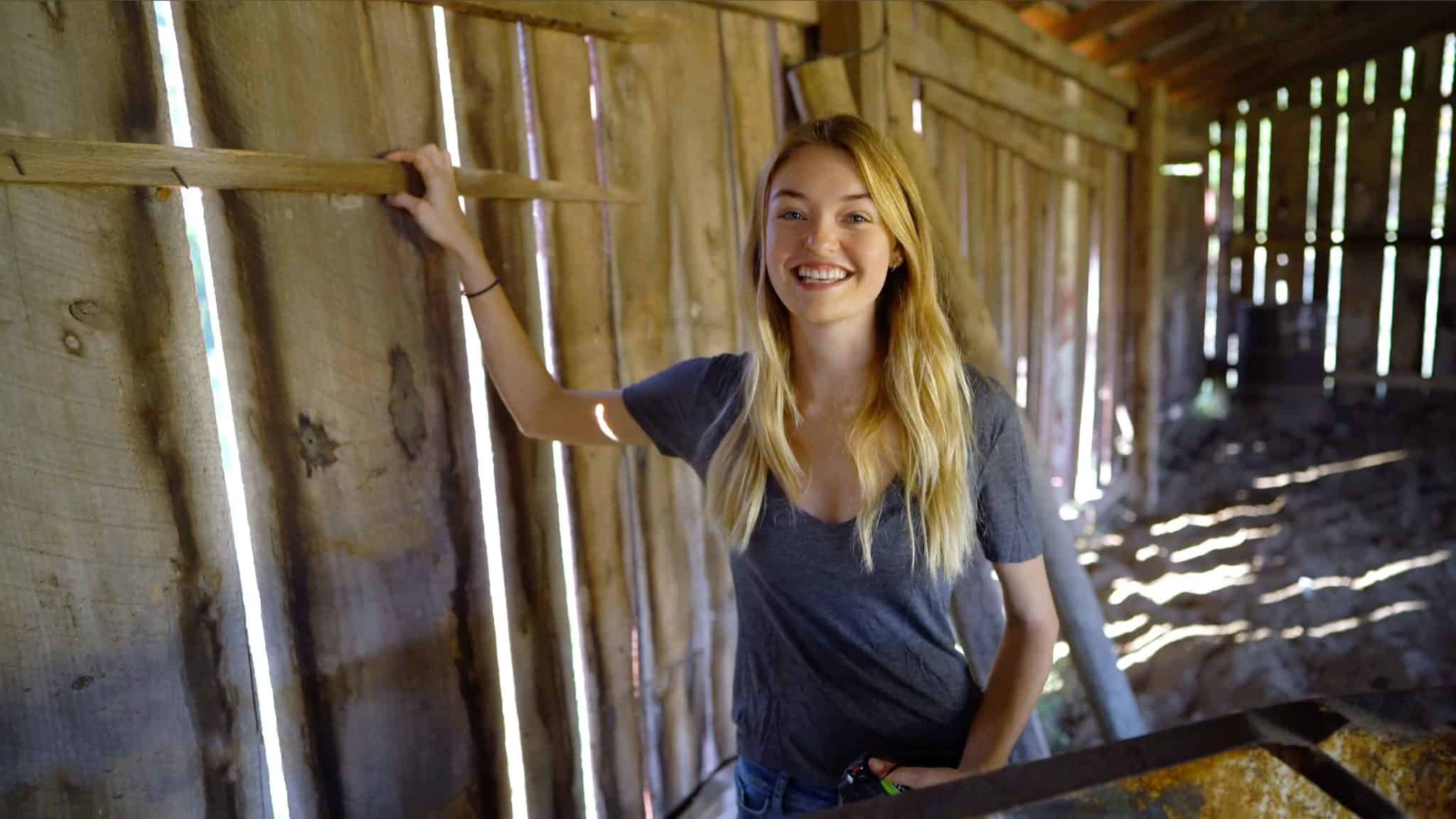 Are the Bones Good
Before starting the barn conversion, Willow must first determine if it's structurally sound. This entails inspecting for sagging or rotted joists, areas where water might be entering, or erosion in the surrounding soils. These types of issues tend to be more costly if discovered after renovations have been completed, so catching them early is key.
While Willow's barn is structurally sound, improvements will be made to a few areas in order to protect her investment. Willow has several barn conversion ideas in mind.
Planning the Barn Conversion
The conversion begins with determining where the stalls and feed and tack rooms will be placed, and Willow does so from the ground up. Literally. An existing concrete slab on the barn's rear left side will serve as the perfect foundation (floor) for her feed and tack rooms.
Willow plans to frame and enclose the entire section, sealing the area off from the rest of the barn. It's imperative that dust and dirt be kept away from the high-end saddles being stored there. If not, their leather is sure to become prematurely weathered.
Willow will enclose the tack room with moisture-resistant beadboard to help cover the cracks in the exterior, as well as protect its valuable contents. Then, onto the outside. She will replace the two non-working, hinged barn doors with ones that slide. They'll not only be more modern but convenient, as the new entrance will lead out to a washing rack.
Stall and Wall Updates
Willow will also hang bead board along her stalls' outward-facing walls to cover cracks that would otherwise allow too much cold air in. It'll provide a bit of insulation against cold Tennessee winters. Safety's another reason Willow decides to cover the stall's wall slats because exposed nails close to where her horses will be calling home should be avoided.
The barn conversion calls for a total of three stalls ; two measuring approx. 85 square feet to accommodate smaller Quarter Horses, and one master suite roughly doubles their size. The master suite will house Willow's 17.2 Hand Thoroughbred, Sky Baby, a very large horse that could use the extra space. In addition, Willow plans to add a window that'll give Sky Baby a view out into the barnyard.
Each stall will be divided using fence boards that are roughly five feet in height, with vertical posts running along the length of the stall. This configuration will allow Willow's horses to see and sense each other but not lean in and nip one another as horses are likely to do. Matching gates —painted to complement Willow's aesthetic—will add a bit of country charm.
Creating a Breezeway
Willow also plans to add a large window about 10 feet high on the barn's east side to match the size, height, and width of a window directly opposite it. This new opening will be a huge help during humid Tennessee summers, creating a breezeway rising heat can use to exit the space.
"Human" Living Room
The barn space Willow isn't utilizing for the stalls' feed, and tack rooms will eventually become a living area for her visitors. The floor is currently dirt, but she intends to replace that with a new concrete slab.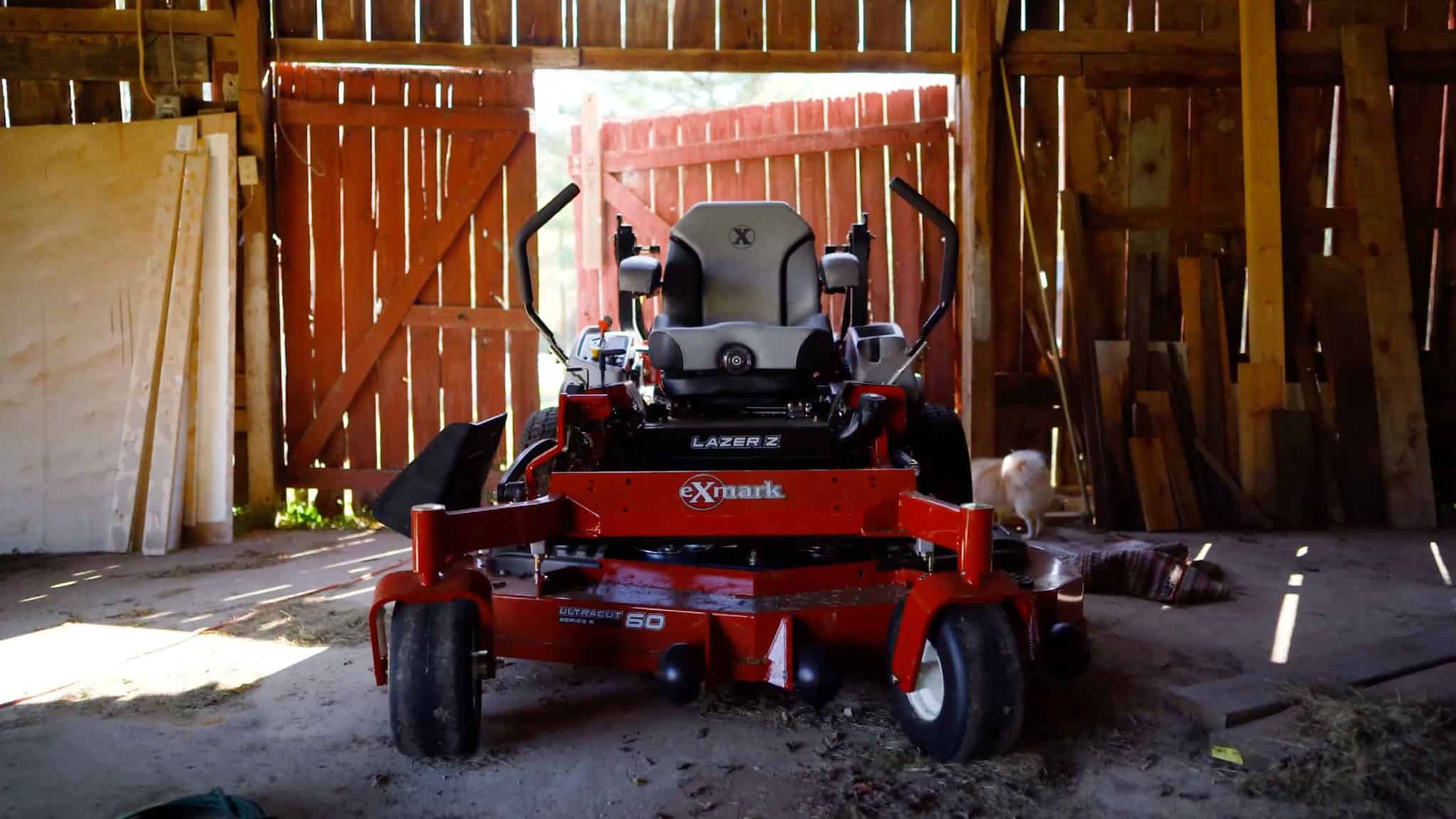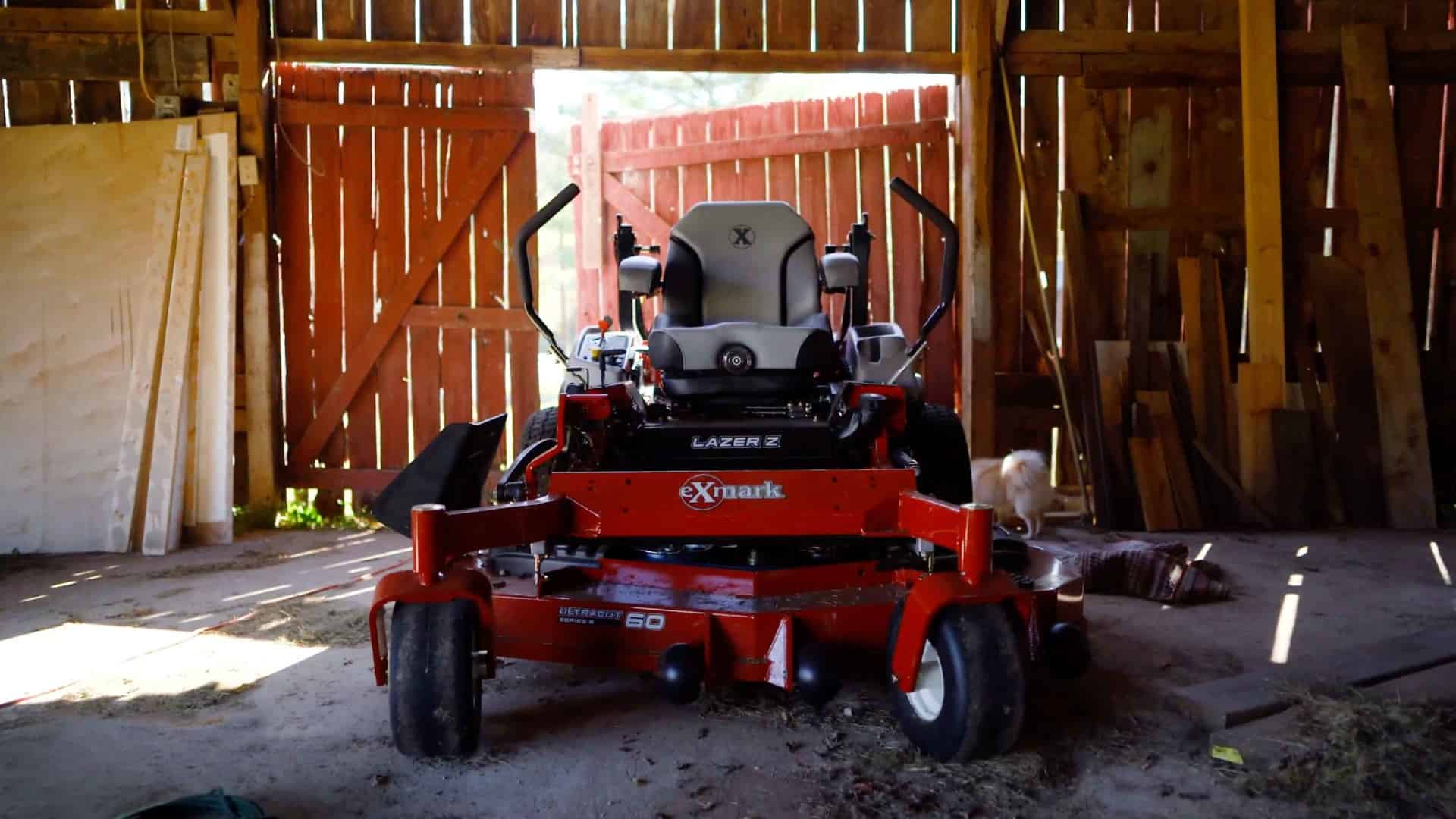 Home For the Exmark
Willow's final "stall" isn't for the horses, but rather her Exmark Lazer Z! Six-foot, locked double gates and five-foot walls will keep it secure—and her horses from getting too curious!
More to Come
Stay tuned for additional video updates Willow will be sharing throughout her dream barn renovation!
Want to get started on your own stall barn build or renovation? If so, check out this useful planning guide our friends at Morton Buildings have created.
Looking to outfit your stable with a riding arena? Then, look no further than these tips our friends at Morton Buildings have put together with just that in mind.
More Projects Like This: