In this Arms Family Homestead video, join the Arms Family to learn about extending your growing season using a high tunnel greenhouse with raised beds. Daniel Arms and his family are entering their fourth season of growing in their hoop house garden. In this video, Daniel explains how he got started with high tunnel gardening as well how he sets up his raised beds and irrigation.
Where to get a high tunnel?
The Arms got their tunnel through a grant program with the Natural Resources Conservation Resources (NRCS). They applied for a grant for cost-share assistance to build a high tunnel. Daniel also explains that the NRCS offers assistance on other things on your farm like high fencing and water wells. He notes that there are a lot of programs out there to help small farms get started.
High tunnel specs.
The Arms' high tunnel, also called a hoop house, was built by Leon Sloan and it runs 24-feet wide by 48-feet long. It features a center ridge vent in the middle and the back end opens to allow for airflow through the tunnel. In Oklahoma, it can get up to 100-plus degrees during the day. So, this means everything inside the tunnel garden would pretty much get torched if there wasn't a way for heat to escape.
High tunnel vs. Greenhouse?
A greenhouse would have fans, heaters and more. Whereas a high tunnel or hoop house is designed for season extension. This means you can plant seeds much earlier and grow later in the season by building raised beds inside of it. Being able to raise the back of the tunnel up allows you to be able to get ventilation to your raised beds.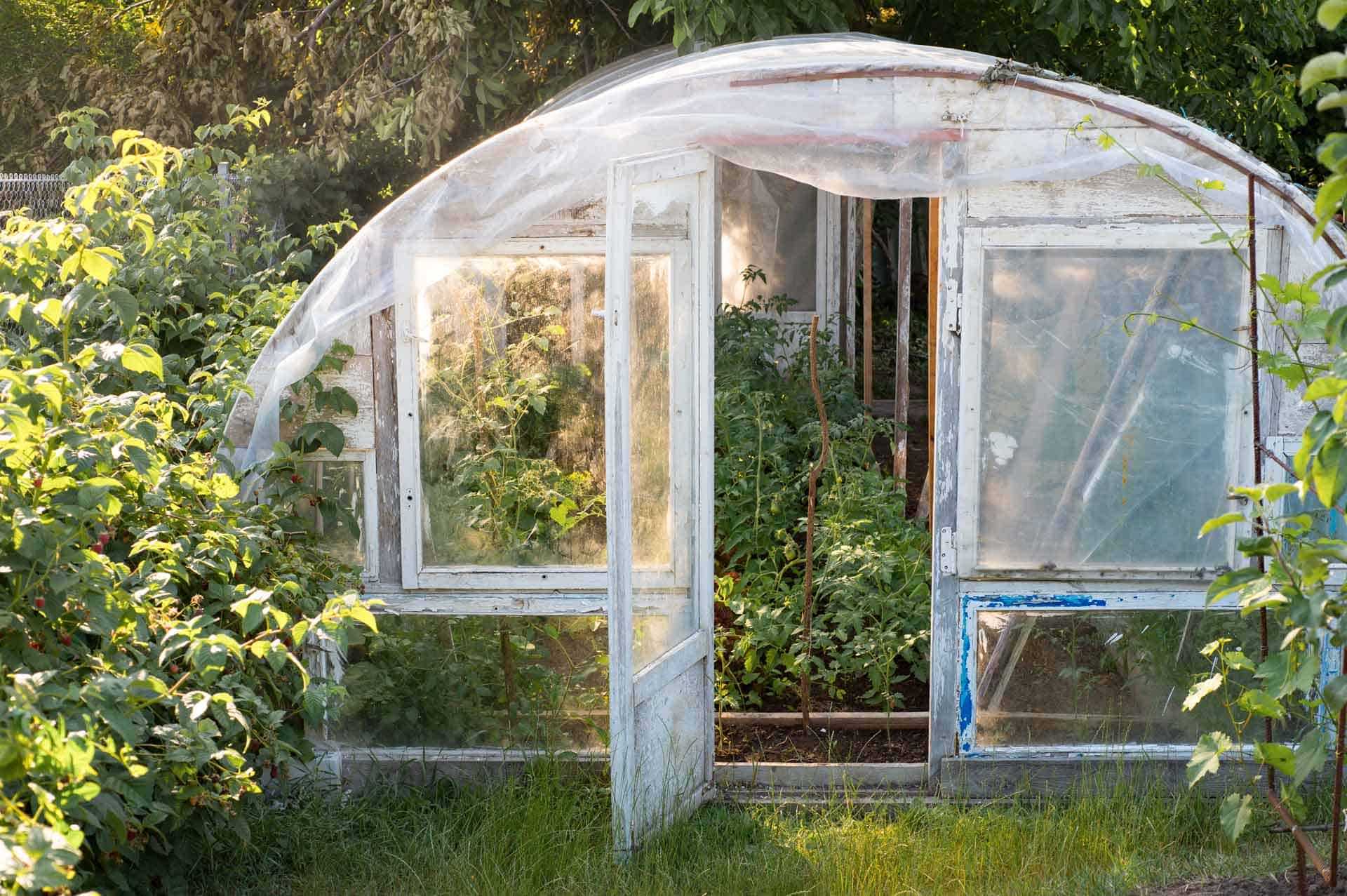 What can you grow in a high tunnel greenhouse?
The hoop house allows the Arms family to grow throughout the year. Inside the tunnel, they've got kale and lots of greens. Late spring, early summer and they've got beautiful cabbages growing before most people consider even having cabbage plants in the ground. They've got Brussel sprouts and spinach that they use to juice in the mornings. And with the raised beds, Daniel explains he can run drip irrigation so that plants get watered via a timer when he's not home.
And last year, he tried something new—molasses tubs from a cattle farm. In fact, he explains, you can use trash cans to grow produce or any containers that are about 25 gallons. To use them, just drill a hole approximately 5 inches from the bottom for drainage to help keep the soil moist. With these containers, Daniel says he experimented with sugar snap peas, spinach, carrots and other greens. Want even more growing season? Daniel says you can grow greens in the winter outside a high tunnel in a low-tunnel with some plastic to help protect the plants.
More gardening tips: