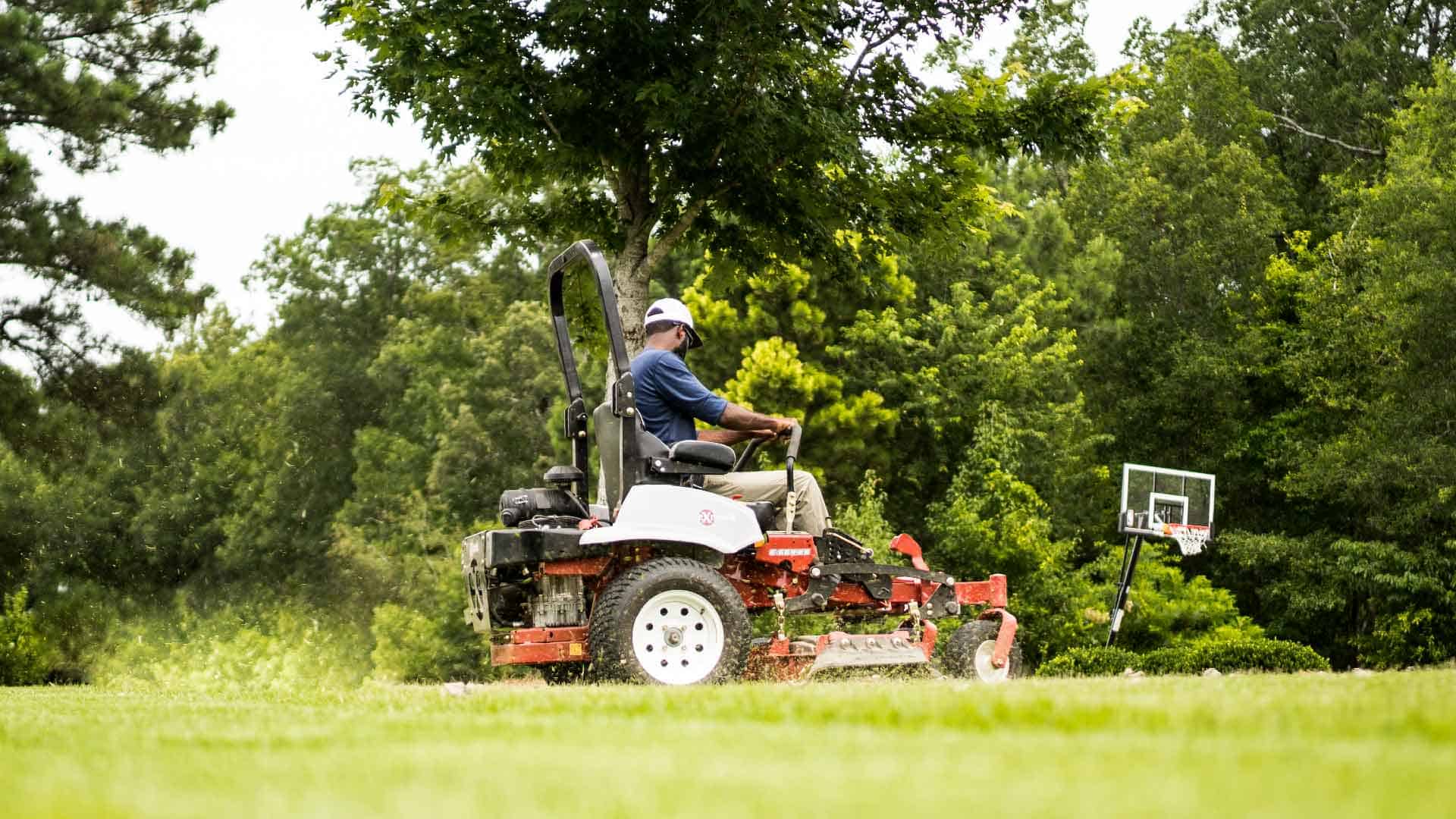 In this Backyard Life video, veteran landscaper-turned-bass pro Brian Latimer shares expert advice on choosing the riding lawn mower that's right for your property.
Brian says the key to determining the proper riding lawn mower deck size and engine power comes down to three factors: topography, storage and transport, and mowing frequency.
Topography
If you've got a straight, flat yard, Brian says choosing a large riding mower will do just fine. But, if you're contending with a sloped lawn, a bigger mower won't cut as level. Trees and other landscape features will also dictate mower size. Brian has a lot of contours to cut around, so he opts for a 52-inch mower.
Mower Storage and Transport
If you're thinking about buying a 60-inch mower or larger, keep in mind you'll need a space that's large enough to store it in. And, if you're mowing multiple properties, Brian points out that you'll need a trailer that's large enough to transport it.
Mowing Frequency
If you cut your lawn infrequently (say, every other week), Brian suggests a higher-horsepower mower with a deck that's 60 inches or wider. In this scenario, he says your grass will be taller and thicker (since you cut it less often), so you'll need a more powerful engine to cut through it.
Brian also notes that adding horsepower (i.e., going with a larger deck size) is a good idea if your lawn has a lot of weeds, or simply lacks grass.
By following Brian's expert advice in this video (beginning at 05:53), choosing the best riding lawn mower for your property will be a piece of cake.
More Like this: