Limited space? No problem! Container gardening is the practice of growing plants in containers instead of the ground. This can include beautiful flowering plants or vegetables, fruits and herbs. Successful container planting is similar to raised bed gardening. Follow these tips to get started with this simple and space-conscious method of gardening that most everyone can enjoy in their own backyard.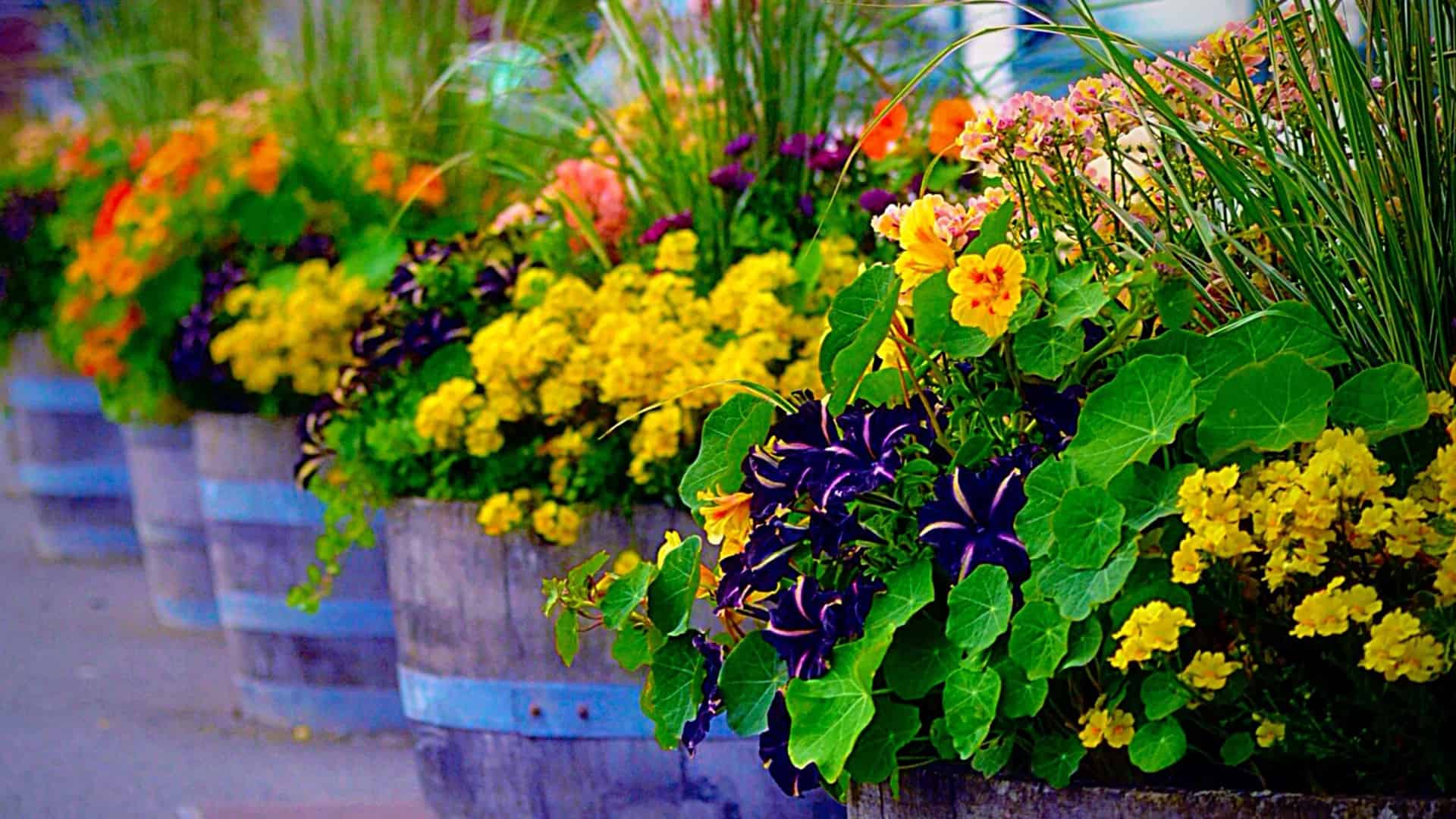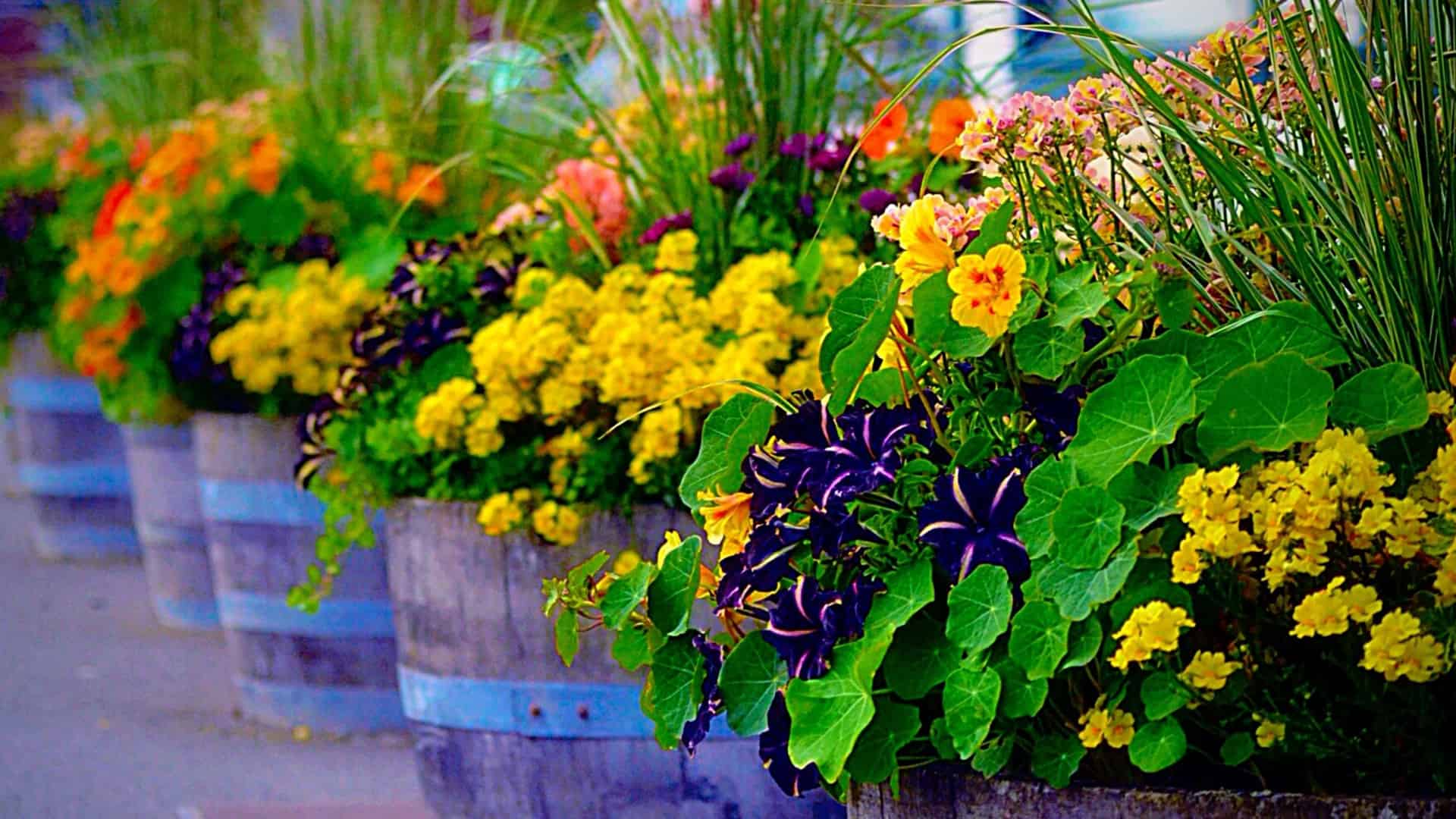 Container Planting Considerations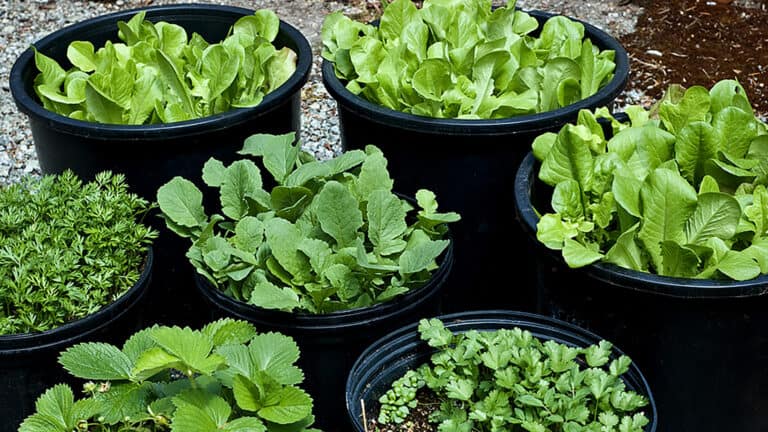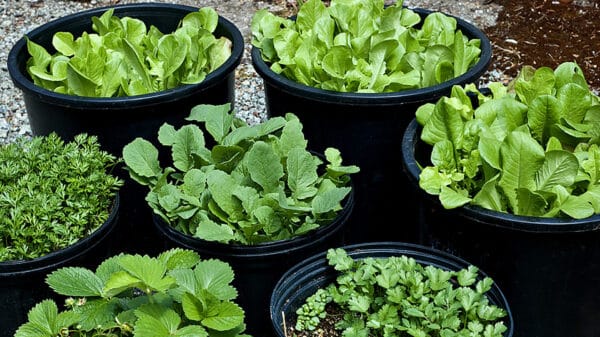 Moisture: Containers, unlike in-ground gardens, tend to dry out quicker and require frequent watering, often daily in hot summer months. It's best to locate your planter near a water source and to water frequently to keep the soil moist. Allowing the container to dry out is incredibly stressful to plants! Conversely, ensure that your container planter has holes in the bottom that will allow water to drain. While most plants enjoy daily moisture, the roots require oxygen to breathe. Insufficient drainage can lead to stagnant soil and limited oxygen uptake by roots. If under the cover of a roof, there is less concern with overwatering; however, containers that receive unlimited rain may require additional drainage.
Sun Exposure: Always consider the location of your planter. Because most plants enjoy at least partial sun, position your planter in an appropriate location to receive the desired number of hours of sunlight, while considering some necessary afternoon shade in hot, sunny climates. Also consider encouraging drainage by elevating your planter off the ground or concrete sidewalk, if possible.
Container size: Size your container planter accordingly, taking into consideration growing room for your desired plant species. For instance, most flowers and vegetables continue to grow all season long and require significantly more space, as opposed to being planted as seeds or seedlings. Reference this chart to properly size your container planter based on vegetable species. Ensure adequate plant spacing to prevent disease, such as powdery mildew or other pathogens, that could threaten your harvest or damage your plants. Also make sure to plant at a sufficient depth, as plants require deep soil for their root systems to establish and thrive. If growing a crop such as peas, use a trellis to allow for extended growing space.
Container type: There are many types of suitable containers for potted gardening, from store-bought containers and window boxes of all sizes, to homemade options like wood, metal or reused materials (such as 55 gallon barrels). Consider your desired location, season of growing and plant selection. Container planting can add aesthetic value to your patio, front porch or backyard. Certain materials, such as wood or stone, are more conducive to year-round gardening, and help with frost prevention. If you need to move the planter, consider the mobility of its material as well. Terracotta and stone are heavier materials excellent at maintaining soil temperature and moisture, whereas plastic may be lighter and more mobile. Consider container color, too, as light-colored containers keep the soil cooler than dark containers in the hot summer months.
Soil: Quality soil is incredibly important to ensure successful growth. Use a potting mix or soil with added compost to supply nutrients to your plants. A rich organic soil will also improve moisture retention and drainage. Also consider amending the soil each year to replenish nutrients through the addition of compost or fertilizer. To prevent disease, rotate crops annually. If you encounter a pest or disease in your container planter, it may be wise to discard the soil, as many insects, bacteria, molds and fungi live in the soil and can persist for many years.
More Gardening Tips: