Even if you have lush, green grass, you're going to have to learn how to repair bare spots in your lawn. Follow the steps in this Backyard Smart video and you'll be well on your way towards becoming a yard-of-the-month owner!
Lawn Repair Tips
Lawn bare spots happen for a variety of reasons, and, when they do, seldom fix themselves. So, some intervention on your part is required. But, all that's required is a step-by-step approach with this guidance—and a little bit of elbow grease.
The first thing you'll need to do is clear your lawn of invasive weeds, dead grass or thatch. To give your new grass a fighting chance, the soil underneath needs to live its best life, first and foremost.
The Need to Reseed
Soil that's become hard and compacted won't be ideal for seed germination needed to replace barren spots with fresh growth. So, use a good, heavy garden rake to loosen the soil two to three inches deep.
If your soil's dry, amend it with fresh topsoil to add a hearty mix of nutrients and grass-growing energy to the depleted ground. Work the new soil in with the old and you're on your way.
Now that your soil has what it needs, you're ready to repair the bare spot by applying new seed. Rake a seed type that matches your grass type into the soil. But, be sure to follow the directions on the bag closely, as applying too many seeds in too small of an area can cause the grass to grow to the point of choking itself out. This will land you right back to square one with a bare spot needing repair…..so, seed conservatively.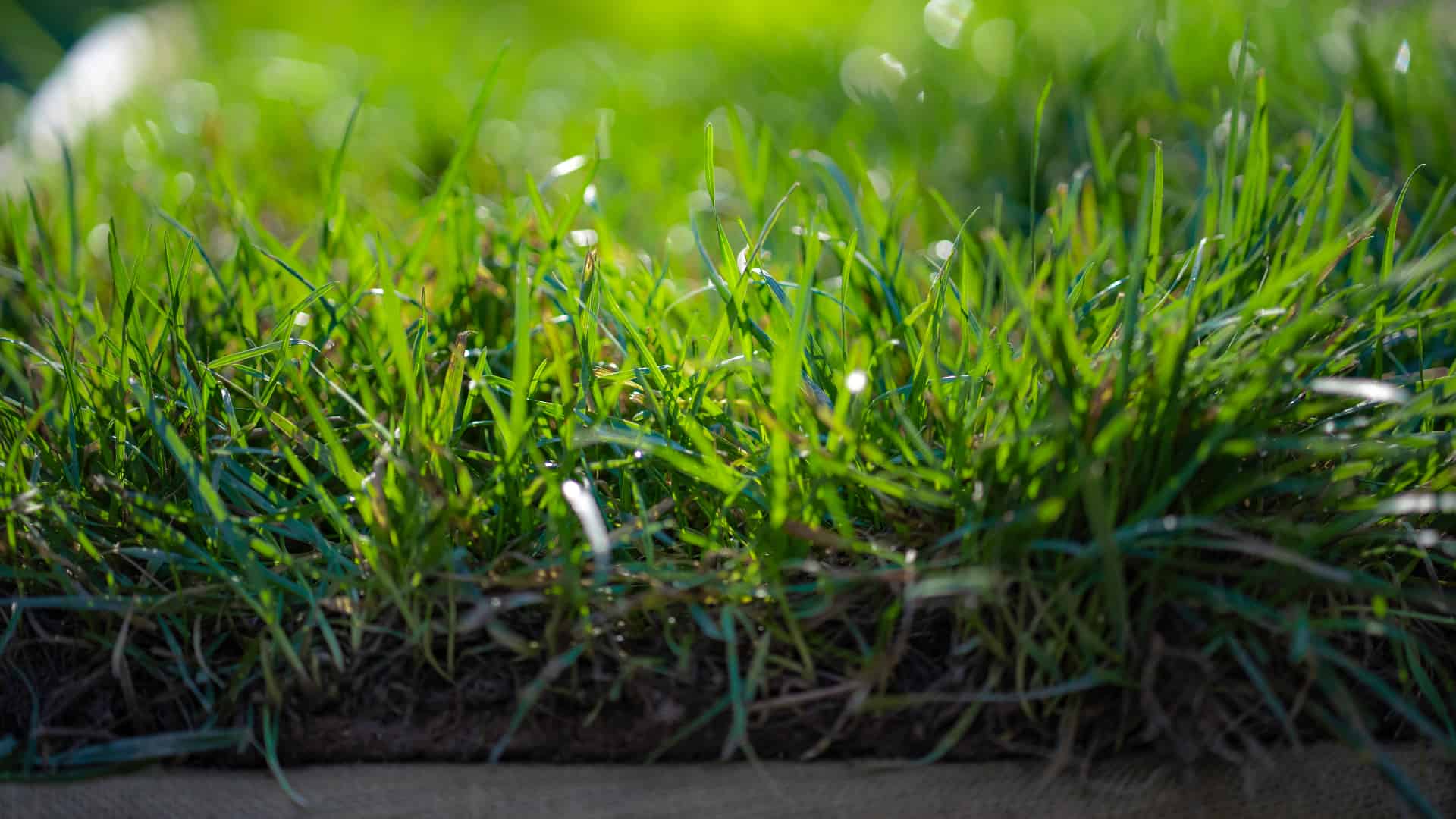 Feed After you Seed
All plants require six essential nutrients: oxygen, carbon, and hydrogen are received above-ground through air and water, and nitrogen, phosphorus and potassium come from the soil they're living in. Every bag of plant food will contain three numbers separated by dashes. Learn more about those numbers on the back of fertilizer bags here.
Post-Bare Spot Repair
You'll want to keep your re-seeded area moist for at least a few weeks before new growth will appear. Sprigs of new grass will start appearing before you know it, but it's important to wait a few more weeks before mowing to allow new grass to become established
Follow these steps to make lawn bare spots a thing of the past—and your dream of having the "yard of the month" a reality in the near future!
More Lawn Care Tips: