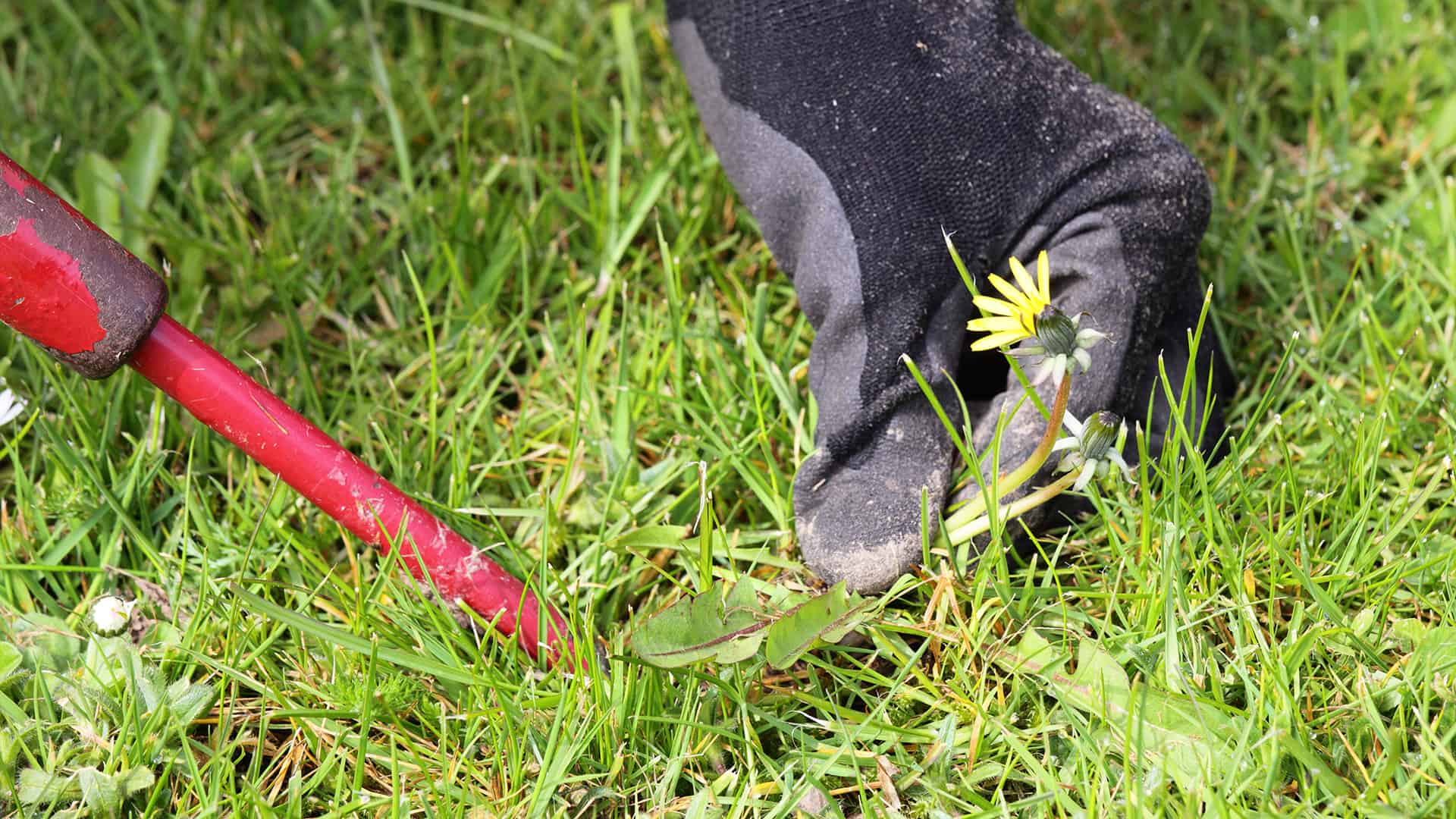 The word "invasive" carries a negative connotation and is frequently misunderstood. That's why environmental scientist and pro bass angler Grae Buck is helping demystify the topic. In this Backyard Life article, Grae explains the importance of managing invasive plants — both for the ecosystem's benefit, and to improve the quality and health of your backyard.
Invasive Species and How They Impact Your Backyard
An invasive species is a living organism—plant or animal—that's foreign to an environment, and whose presence creates a negative impact on the native ecosystem. This harm could be biological, environmental, financial—or to human health. 
A few examples of invasive backyard plant species that you may be familiar with (depending on your geographic location) include: Japanese Honeysuckle, Kudzu, Multiflora Rose, Canada Thistle and Japanese Knotweed.
Invasive plant species are often quick to adapt and spread in a new environment. Timely and effective control is the key to successfully managing them. 
Invasive plant species will often threaten backyards by outcompeting native plant species for space, sunlight, nutrients and other resources. These invasives provide little benefit to native pollinators, birds, insects or animals, as they're adaptive to different ecosystems. They may damage habitats for nesting birds, or outcompete a native flowering tree or shrub, eliminating a critical food source for butterflies or native mammals. Invasive species have a tendency to spread quickly, negatively impacting recreation—such as non-navigable thickets of multiflora rose brambles —as well as reducing properties' aesthetic values. The harm to the ecosystem and economy from invasive species is great. Control starts on a small scale . . . You can play a role manage invasive plants in your backyard!
Steps to Stump Invasive Species
There are several methods that can be utilized to ensure successful management and eradication of invasive plant species. While herbicides (chemicals that control plants) can be a successful method of control, there are two other methods to explore that may have a lesser impact on the environment and will support a healthier ecosystem in your backyard.
First, mechanical control—involving physical removal or barriers—is often a successful method in which to control invasives. This method works best for smaller populations of invasive species. Hand-pulling or digging of invasive plants, routine mowing, or mulching to keep down new invasive growth is a very successful and low-risk method of mechanical control. It's critical to remove the root systems in order to ensure full eradication, and it's best to remove invasive plants prior to seeding/fruiting to limit spread. While low risk, this mechanical control is a more labor-intensive management and eradication method.
Chemical control—involving use of herbicides—is another successful method of invasive species control. However, great caution should be taken when using chemicals, as they have the potential to harm other native species—or yourself.
There are two main types of herbicides: selective and non-selective. Selective herbicides target specific types of plant species, while non-selective—such as commonly used glyphosate—kills all plants it contacts. Foliar, or leaf application, of herbicide for backyard invasives is typically applied with a hand or backpack sprayer and is most successful when the plants are actively growing. Spot-spraying is the most conservative way to apply herbicides, as they only target the species you're seeking to control. Basal, or bark, application can be utilized too, as well as soil treatments and stem/trunk injections. For these more involved herbicide applications, contact a licensed tree care professional. Proper personal protective equipment (PPE) should always be used when spraying herbicides, and all label instructions should be followed to ensure appropriate timing, rate, and application method of the chemical. (Note that applicator license or permits may apply.) Finally, herbicides should never be used around a water source—such as streams, lakes, ponds or wetlands.
When in doubt, contact a local horticultural professional to assist with an invasive plant problem. An excellent online resource is your State Cooperative Extension Service. The U.S. Forest Service website is another valuable resource.
More Like This: