Fall is a great time to aerate your lawn. Aerating while your grass is still growing, will help it to maintain health and vitality and even bounce back in the spring if it goes dormant during winter months. Whether you aerate in the spring or fall depends on turf type and geography. No matter when you do it, aerating at least once a year provides a number of benefits to your lawn.


Why you Should Aerate Your Lawn
Aeration is an easy step but important step to take to help maintain a healthy and thriving lawn. To start, it helps to relieve the compaction of soil and roots in your lawn while at the same time increasing pore space in the soil. All of this helps to promote microbial activity and healthier soil, which ultimately creates a more supportive environment for your lawn's health and vitality. Another key reason to aerate is that it encourages better soil drainage. This means less runoff and more water being absorbed into the soil where you want it to go. Better water absorption also helps to keep disease at bay.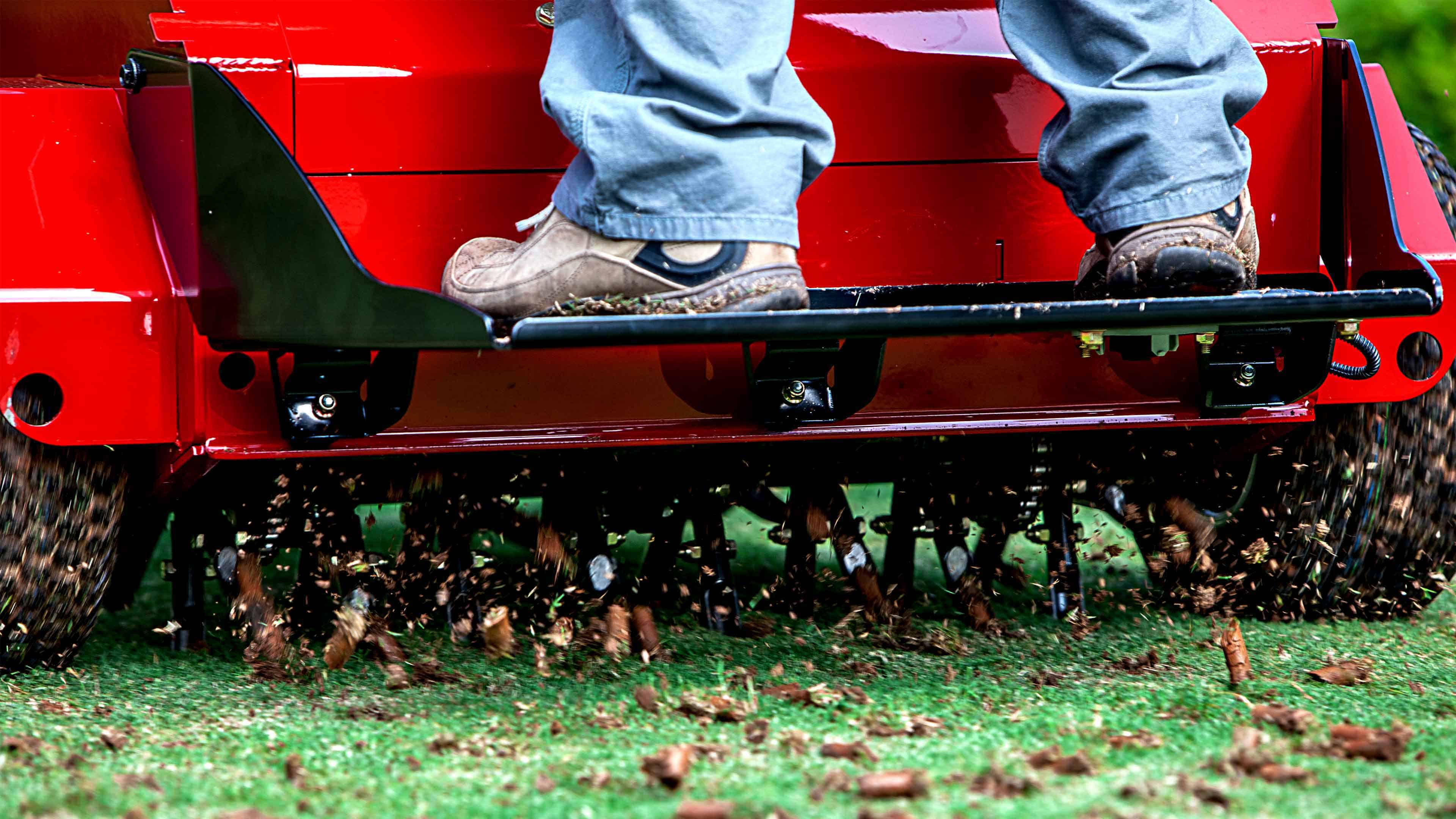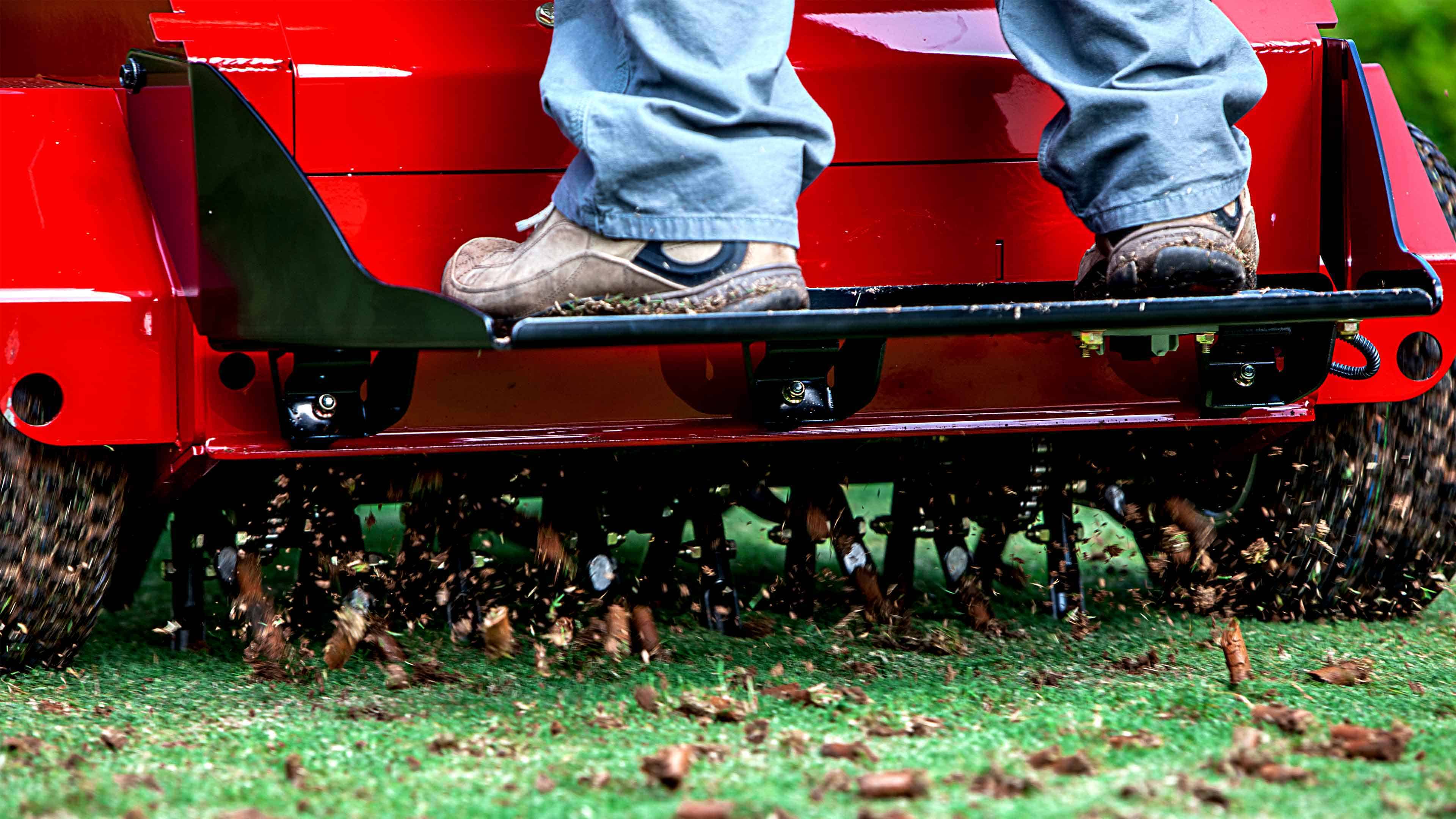 More Tips for Aerating Your Lawn
Time it right. Ideally, aeration should take place during times of active growth to help with recovery. Avoid aeration during times of heat stress or times preceding dormancy. It's typically best to aerate cool-season grasses in the spring or fall, while with warm-season grasses, it's best to aerate your lawn in late spring or early fall.
Use proper equipment. Use gear that meets the needs of your lawn. For example, Exmark offers a 30-inch Stand-On aerator that makes quick work of even large properties with the ability to easily maneuver around landscape features.
Be sure to follow-up. After aeration, it's a good idea to water the lawn, as well as a good time to apply fertilizer or overseed if needed. But take caution. Don't apply a pre-emergent if you plan to overseed, as it will prevent the new seed from growing.
For More Lawn Care Tips: