Chances are, your football watch party is going to look a little different this fall. For starters, maybe it'll be a little smaller, with just close family or your most diehard sports buddies. Or, your favorite college team might be on a short hiatus (don't worry, they'll be back!). Whether you're watching college or pro pigskin, highlights or re-runs, or, heck, even the NHL, NBA, NASCAR or golf (yup, we've spent a lot of time at home!) for the first time, here are some tips to make the most of your backyard viewing. And, if you heed these tips now, just think of the gathering space you'll have set up and ready to go when sports seasons return in earnest. In the words of Hank Williams, Jr., you'll be "ready for some football!"
Outdoor AV Solutions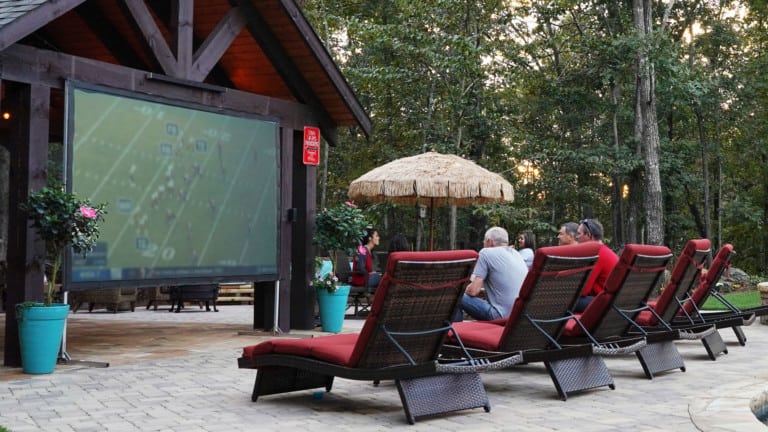 Social distancing aside, the right outdoor AV setup will make you feel as though you're actually on the field. But, before you go breaking the bank, ESPN commentator Matt Stinchcomb offers up some cost-effective options. For instance, he suggests an inflatable or retractable screen-and-projector system. It's an affordable and easy-to-setup combo that you could also easily rent. Of course, he also suggests simply taking your in-home television and a wireless cable or satellite box outdoors. Learn about more cost-effective Outdoor AV Solutions here.
TV Cabinet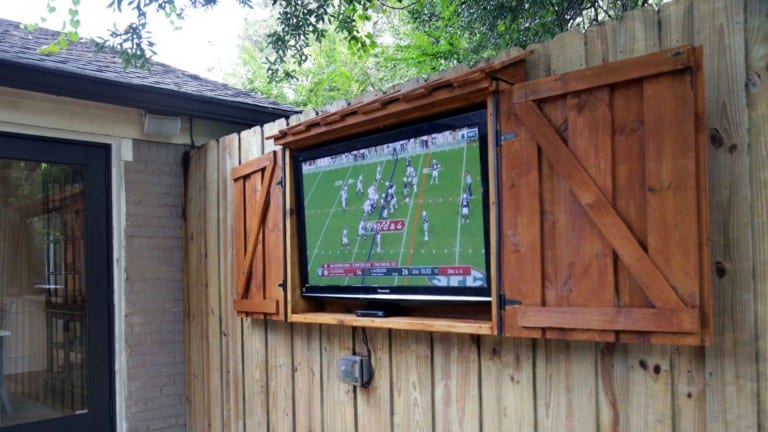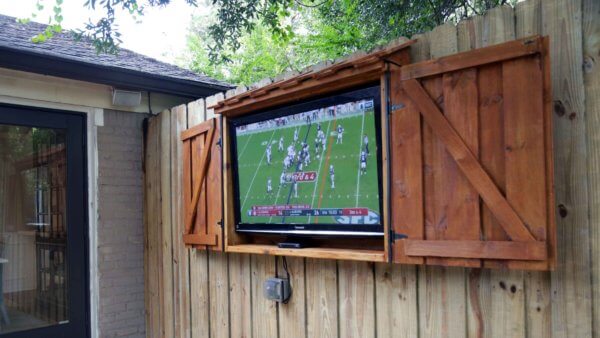 Of course, if you're going to place a big screen outside, then having an outdoor TV cabinet to protect it from the elements is a good idea. Just like AV solutions, TV cabinets can also be pricey. But, don't worry, Today's Homeowner host Danny Lipford has some tricks up his sleeve for an easy-to-build DIY outdoor TV cabinet. "Why buy it, when you can build it?" asks Lipford. Armed with Lipford's materials list and step-by-step instructions, you'll have your TV cabinet set up in no time. Learn how to build a DIY outdoor TV cabinet in this Backyard Life post
Climate and Pest Control
Hanging out with friends in your backyard watching your favorite team on the big screen is about as good as it gets, next to being at the game. But let's face it, nothing's more annoying than trying to focus on the big play while fending off outdoor pests like mosquitoes.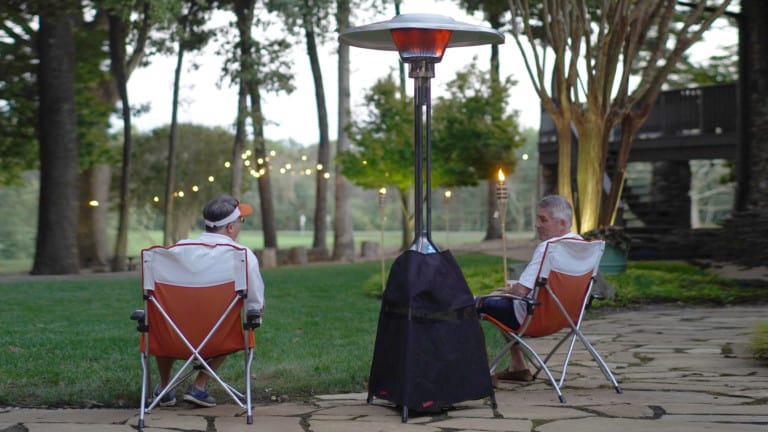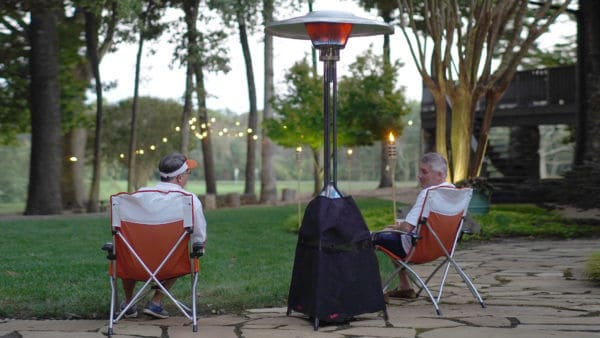 If the next game day gathering is at your place, you want to be sure to keep pests from ruining your outdoor party. You want your friends to be able to enjoy the game without distractions. That means no fighting off pesky insects or trying to get comfortable if the weather's not cooperating. Learn how to get your backyard game day ready with these tips from ESPN's, Matt Stinchcomb, on how to prep ahead of time to keep those pests away. LEARN MORE
It doesn't matter whether there are two of you, 10, or more at your football watch party, pests can still be a "buzz kill," so to speak. To make your backyard game day ready, ESPN's Matt Stinchcomb suggests using either natural citronella candles or patio torches. When placed around the perimeter of an outdoor seating area, they work to create an invisible barrier between guests and flying pests, such as mosquitoes.
As for climate control, Stinchcomb suggests keeping blankets on hand, or using heat lamps for when the temperatures dip. Or, if it's too hot to handle, consider investing in or renting a misting system to help with cooling things off. With these tips in mind, Stinchcomb reminds us that the best defense is a good offense. And, this even applies to making guests comfortable so they can focus on the game.
More Backyard Gathering Tips: