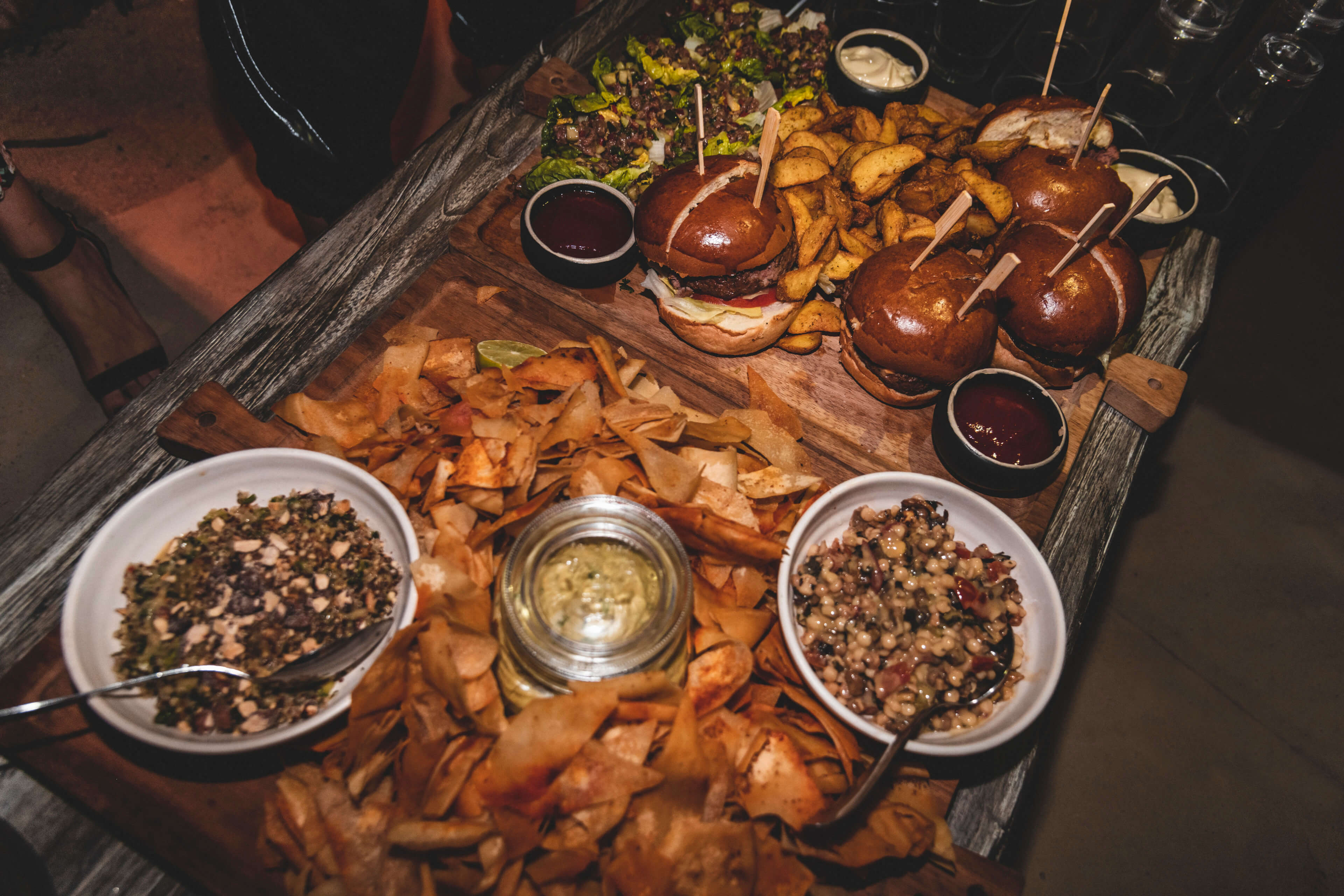 Any self-respecting sports fan will tell you can't have a memorable game day gathering without tasty food to enjoy during the action. But, who wants to spend their day in the kitchen preparing it, right? Well, these easy game day snacks and sides are a great way to satisfy guests—without racking up a ton of prep and cook time in the process.
The first thing to know about sports watch party guests is that they'd much rather graze on finger foods than sit down for a full-blown meal. So, munchies it is!
Snacks and Sides
For starters, try serving up these Super Bowl party sliders. They're the perfect pre-game snack—enough to satisfy your guests, but not enough to fill them up. Of course, if you're going to have sliders, then you'll also need chips to go along with them. Here's an easy homemade chips recipe that looks a lot harder to make than it really is. You just have to make sure you don't eat them all before your guests get there. ests get there.
Whether you make homemade chips or opt for traditional store-bought tortilla chips and salsa, consider these dips to accompany either. Choose between homemade guacamole or guacamole with a twist: broccomoli. As for the latter, your friends will love it . . . And, you don't have to tell them about the broccoli!
If you're looking for a few more game day snack and side ideas, try these grilled options. They can be served with sliders, or on their own as a plate of appetizers.
Grilled Sides
Pretty much anything from asparagus to peaches—even watermelon—can be grilled. While you can prepare them with sauces or marinades, the easiest, most reliable option is just a little olive oil, salt and pepper.
Grilled Corn On the Cob: Here are two ways it can be prepared (both on medium/high heat):
Keep the corn in the husk. Place corn on the grill and close cover. Roll corn every 5 minutes for roughly 15-20 minutes until kernels are tender (usually a brighter shade of yellow than when they're uncooked). Remove from grill, peel husk and eat.
Peel the husk off the corn before cooking it. Place corn in tinfoil. Leave corn plain or smother it in butter and salt, and wrap in tinfoil. Cook on grill for 15 minutes, turning every 3-4 minutes.
Grilled Asparagus: Place asparagus in a bread pan. Roll spears in 1 tablespoon of olive oil then sprinkle on a little salt and pepper. Place them crosswise directly on your grates and grill for approximately 2-3 minutes a side on medium heat (until lightly brown and tender).
Grilled Red, Yellow, and Orange Peppers: Cut peppers in half from top to bottom, then cut each half lengthwise into 3 slices that are roughly 1-inch wide. Place slices in a bowl then drizzle them with olive oil. Grill on medium heat to your desired tenderness.
Grilled Portobello Mushrooms: Although grilled with olive oil and salt, we think a peanut sauce or soy sauce type marinade is a great mushroom alternative. As with the other veggies mentioned above, grill on medium heat until they've reached your preferred color and texture.
For More Game Day Recipes: