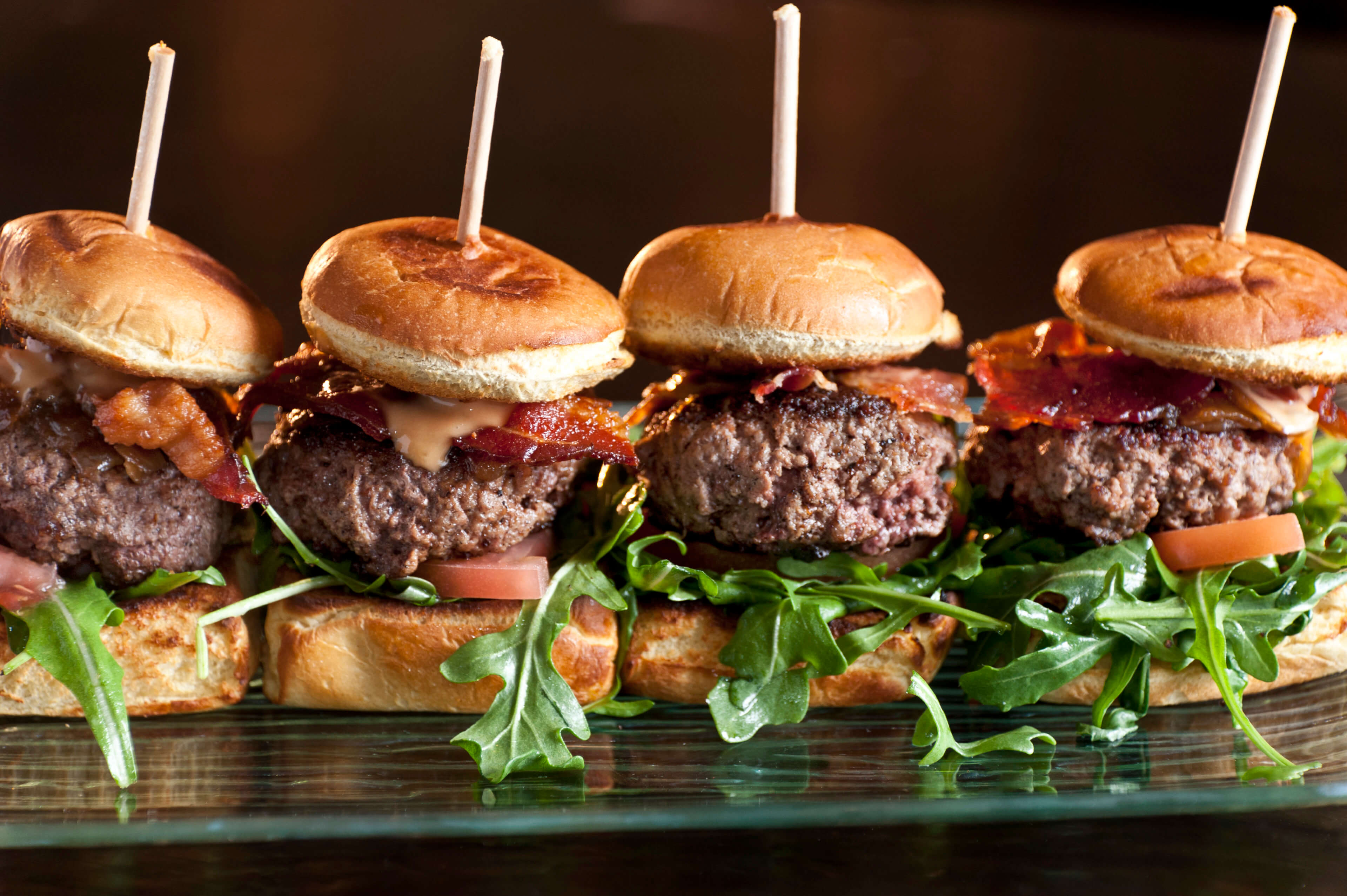 Game day is the best day no matter what sort of sport it is, that's a fact. It's also a fact that a game day gathering of any kind requires some forethought and effort. Most of us don't have the time to waste cooking up quality snacks. Fortunately, this delicious party sliders recipe is easy to make and sure to satisfy all your guests. Plus, they're not too much food so no one has to deal with that belt-loosening fullness. And the best thing about these game day party sliders? Everyone can customize them with their favorite toppings in a snap. 
Fun fact about sliders: they were created by Walter Anderson, founder of White Castle, in 1916! They're a true classic. Sliders can be thin, almost crispy patties, thicker, mini-burgers, tiny fried chicken breasts, or even veggie burgers. They're a truly versatile category of snack foods, but the best out there is the traditional burger slider. It's important to pick high-quality meats for your game day sliders. The last thing you want to do is disappoint your guests with chewy sliders! The bun choice matters, too. Make sure you keep your eyes peeled for soft and delicate mini-buns for your sliders.
If you're looking for something delicious to pair with your sliders and expand your game day table, try these turkey nuggets from David Bancroft and Michael Waddell. Between the party slider recipe and this delicious turkey nuggets recipe, you're sure to be crowned king of the game day eats.
See? This party sliders recipe is simple, but they're absolutely delicious. This is going to be your go-to game day recipe. You'll spend less time by the grill or stove and more time hanging out with your friends, watching the game. 
More Game Day Recipes: