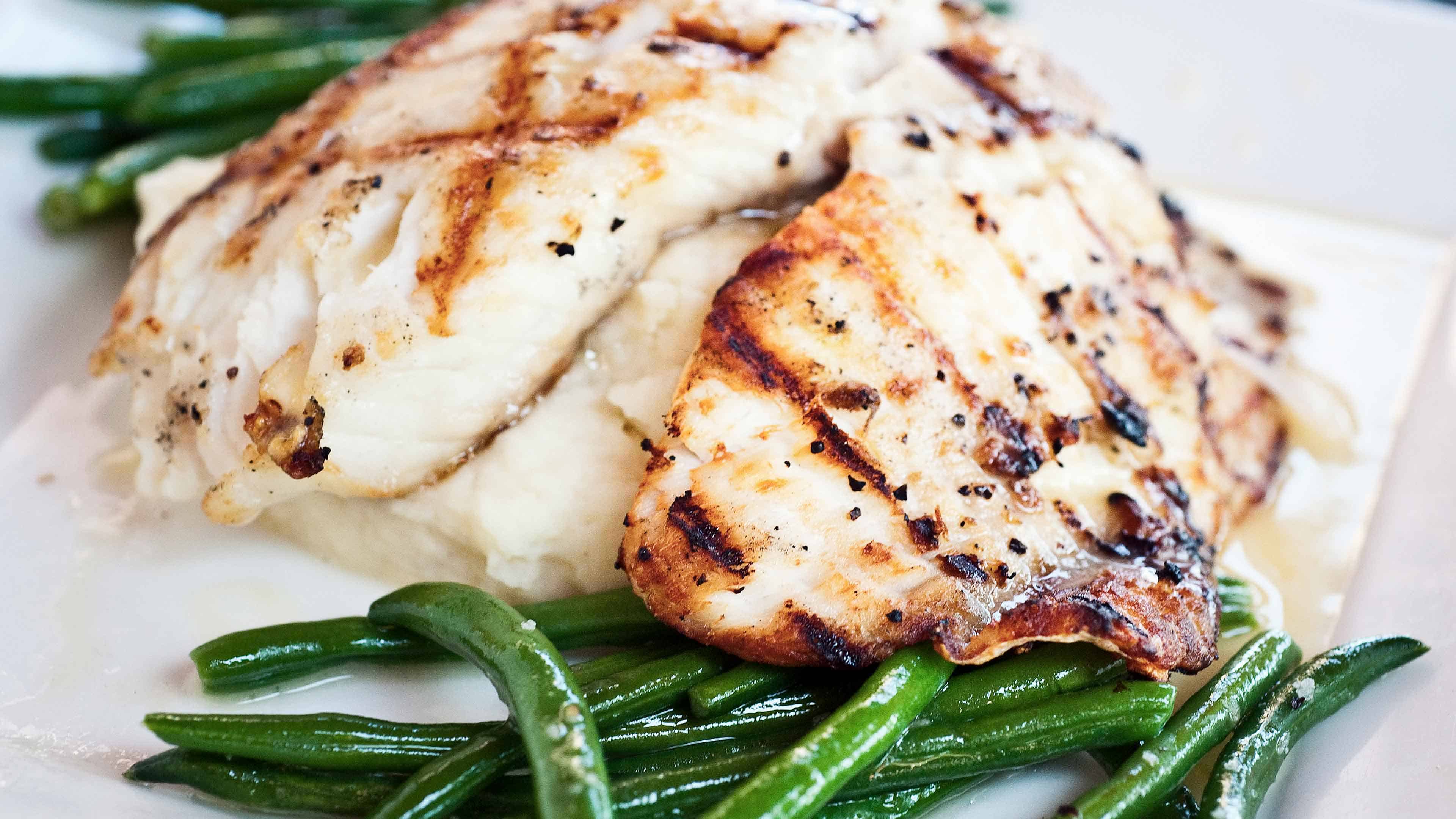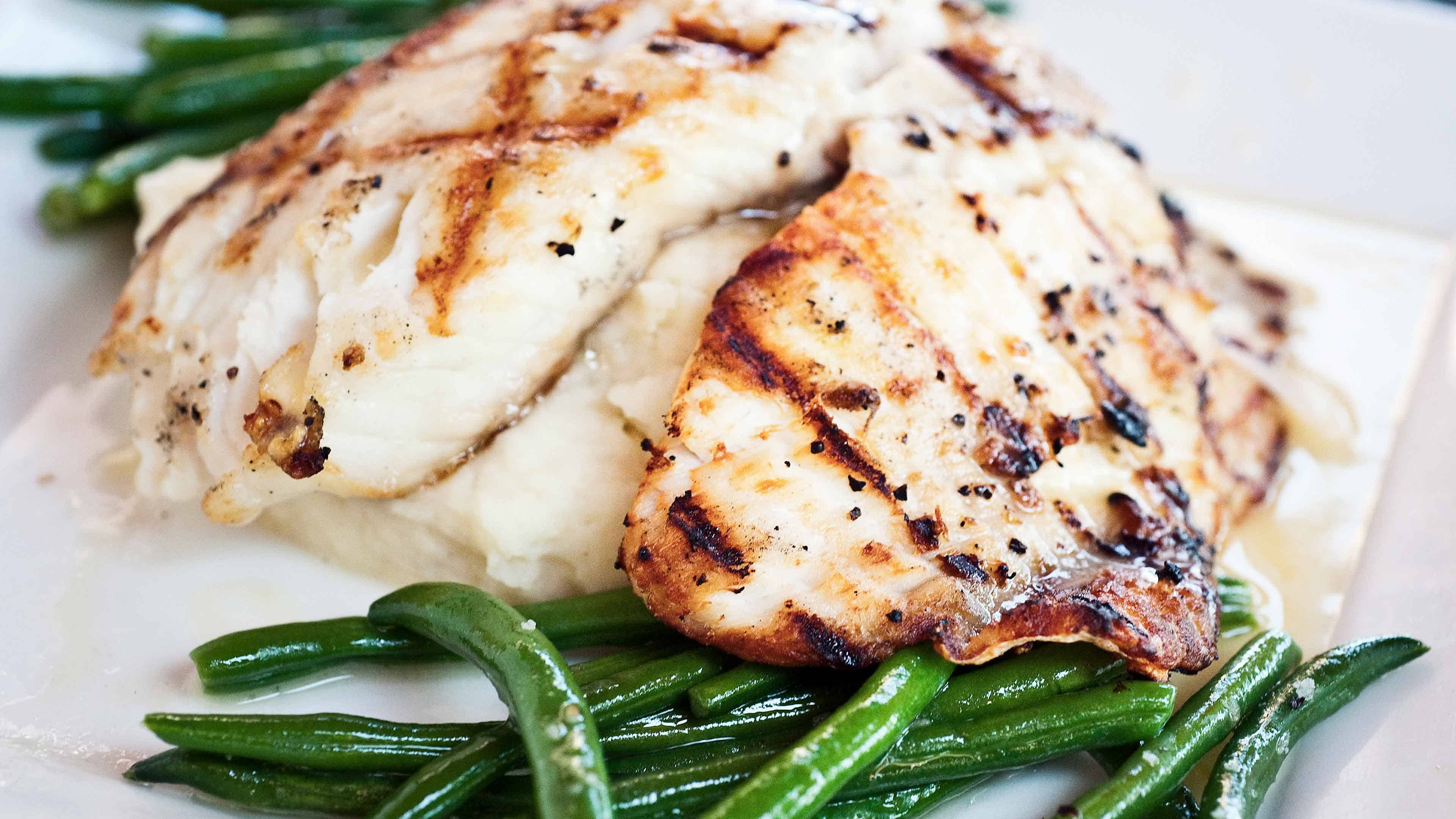 While fresh seafood is viewed by many as a delicacy, grilling freshwater fish provides a great alternative if access to saltwater species isn't an option. Panfish, crappie, walleye, bass, trout, and catfish top the list as great grilling alternatives.
Cooking freshwater fish doesn't have to be a bland undertaking. Instead, simply go with the same flavorful recipes utilized for your favorite ocean fish. And, if these traditionally involve an indoor oven, don't be afraid to apply them to your outdoor cooking, as mild-tasting freshwater fish are delicious when prepared on the grill.
How you prepare freshwater fish on the grill will depend on whether you'll be grilling the entire fish, or just its skinless filets. Here are some considerations to keep in mind for both preparation styles.
Whole-Fish Grilling
When grilling whole freshwater fish—with the exception of trout—you'll need to remove the scales before placing them on the grill. In addition, you'll need to gut and remove the gills, as the latter will impart an undesirable flavor if left on. As a final prep tip, use a sharp knife to score the fish horizontally to the spine, making three to five cuts along the length of the fish. This will allow the fish to heat more evenly, and is especially effective for larger species.
Seasoning your fish is a personal choice; either keep it plain or experiment with seasonings that appeal to you. Next, prepare your grill by applying vegetable or olive oil to its grates. Then, coat the outside of your fish with a light amount of oil before placing it on your grill that's been pre-heated to medium. Finally, cook your fish for about 10 minutes per inch of thickness, flipping it once during the process.
Regardless of the type of fish you're cooking, it's important to allow a crust to form before flipping it. You can ensure that this is the case by simply sliding a spatula under an edge to determine if it's releasing from the grill. You'll know the fish is done when its flesh turns opaque and flakes easily with a fork. The internal temperature should be 145 degrees.
Filleted-Fish Grilling
If you choose to only grill the fillets, know that the absence of protective flesh and bones will cause them to be more fragile during the cooking process.
Once you've filleted your fish, make sure they're dry, and at room temperature, before cooking. Then, coat them with olive oil and season with salt, pepper or a seasoning salt. Finally, as with whole fish, your grill should be pre-heated to medium, and its grates coated with vegetable oil.
When cooking fillets directly on the grill, try to keep their size fairly uniform. Doing so will help ensure they're all done at the same time. And, the same grilling time for whole fish—about 10 minutes per inch, and flipped once—applies to fillets, as well.
Panfish and crappie are both great fish to grill, but—by virtue of their size—tend to be much thinner than bass or walleye. Using a wire fish basket to hold the fish can be a great asset when cooking any filleted fish. You can also wrap fillets in tinfoil or parchment paper. Internal temperature of the fish should be 145 degrees, and the flesh should be white (not opaque) and flake easily with a fork.
Editors Note: These outdoor cooking pointers have been adapted from Tim Nephew's "Prime Cuts: Grilling Freshwater Fish" article, initially written for our friends at Mother Earth News.
More Backyard Cooking Articles: