We all know the next best thing to being at the game is having friends and family over. This allows you to watch the game in the comfort of your own backyard. In the same way that end zones and red zones are key to sporting elements so are game day gathering spaces. These are designated guest zones so to speak. Or, the key areas that make for a cohesive and memorable backyard viewing party. In this Done-In-A-Weekend Game Day Tips, host and ESPN Commentator, Matt Stinchcomb, shows you how to map out and properly position game day gathering spaces. In particular, dedicated food, viewing and mingling areas.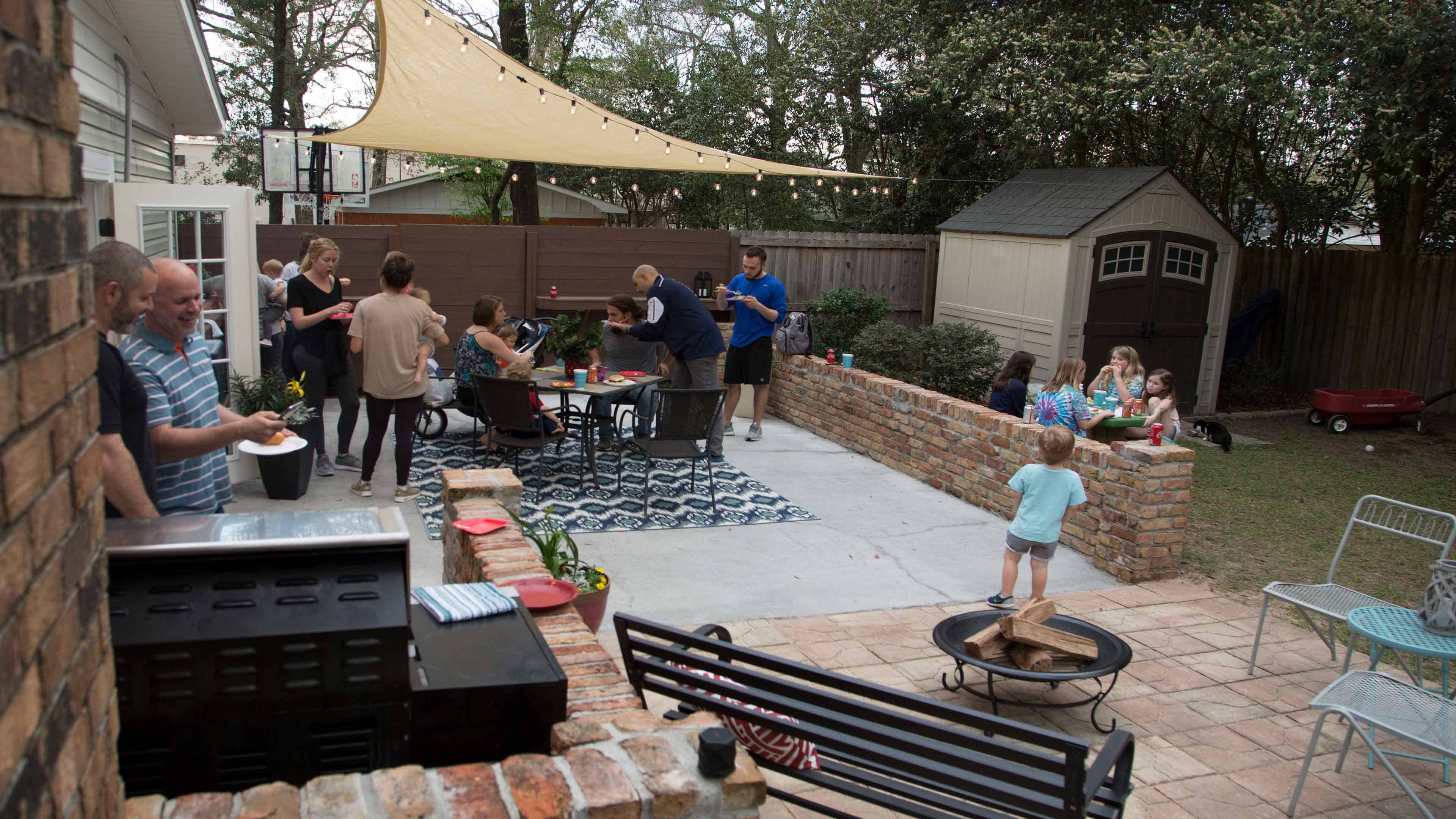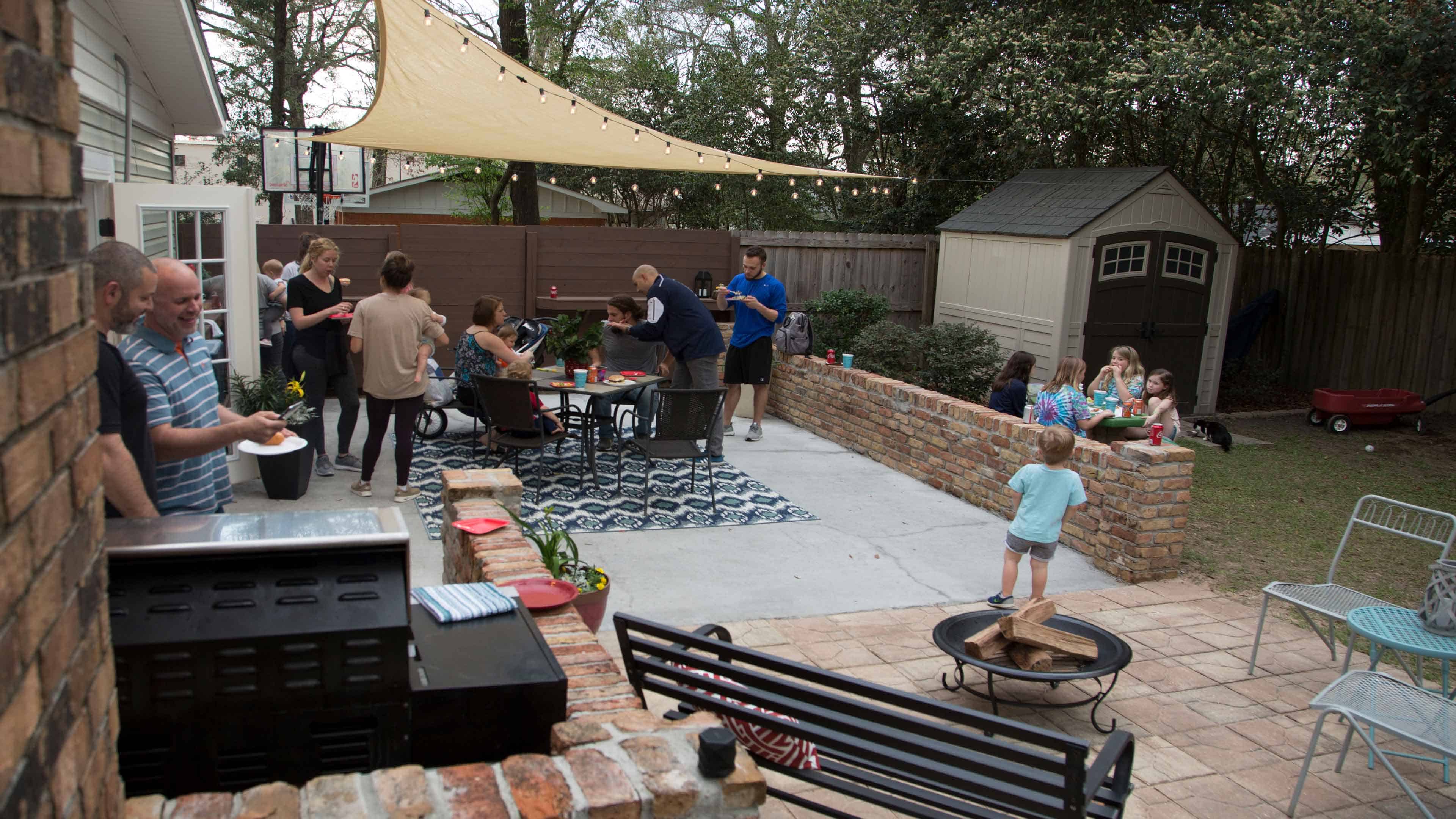 Backyard Party Set Up Tips
The first thing to consider is food. While food is synonymous with sports, make sure this gathering space is easy to get at but not in the way of the viewing. Here, Stinchcomb suggests double-sided food tables or stations for easy access. But, be sure to position them to the rear or periphery of the gathering space. That way, food won't block the game. And, the BBQ sauce won't end up on furniture or costly electronics or your buddy's shirt.

Next, make sure the viewing gathering space is in an area where everyone is comfortable and can see the game. This means placing the big screen is in an open area where the bulk of guests will have a clear line of sight. Some options include, a home's back exterior wall or the patio area.

Also, make sure you also have an area where friends can kick back and catch up. Or, perhaps they need to take a break if the game's not quite going their way. To satisfy these folks, try creating an area between the other two gathering spaces—the food and game viewing. Here, people can chill out but still have access to the grub or game as needed.

Of course, Stinchcomb also suggests a fan zone or backyard game area. This is a fun area to have on hand, to test your guests sport skills or help them blow off some steam.
More Backyard Party Tips: