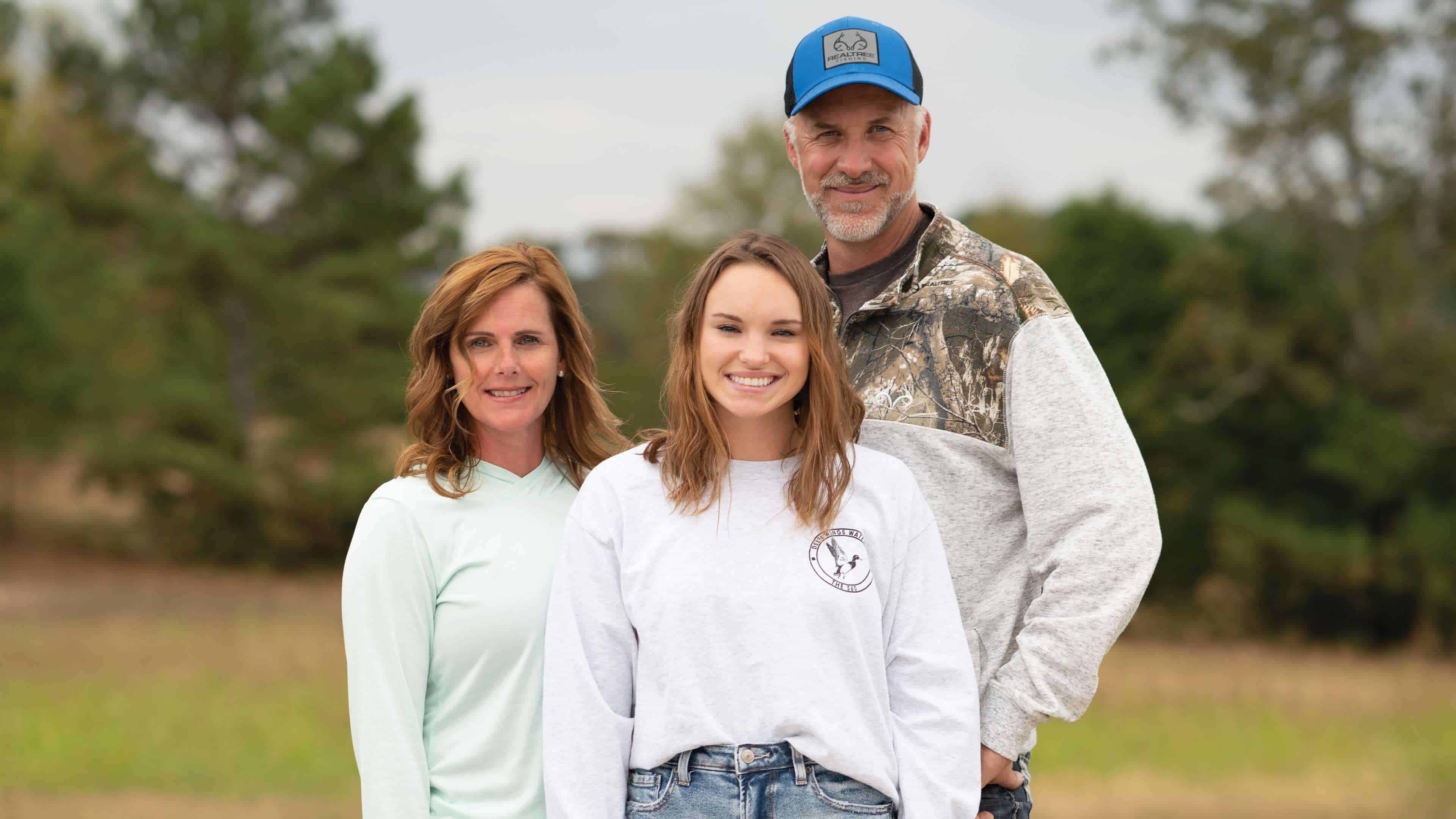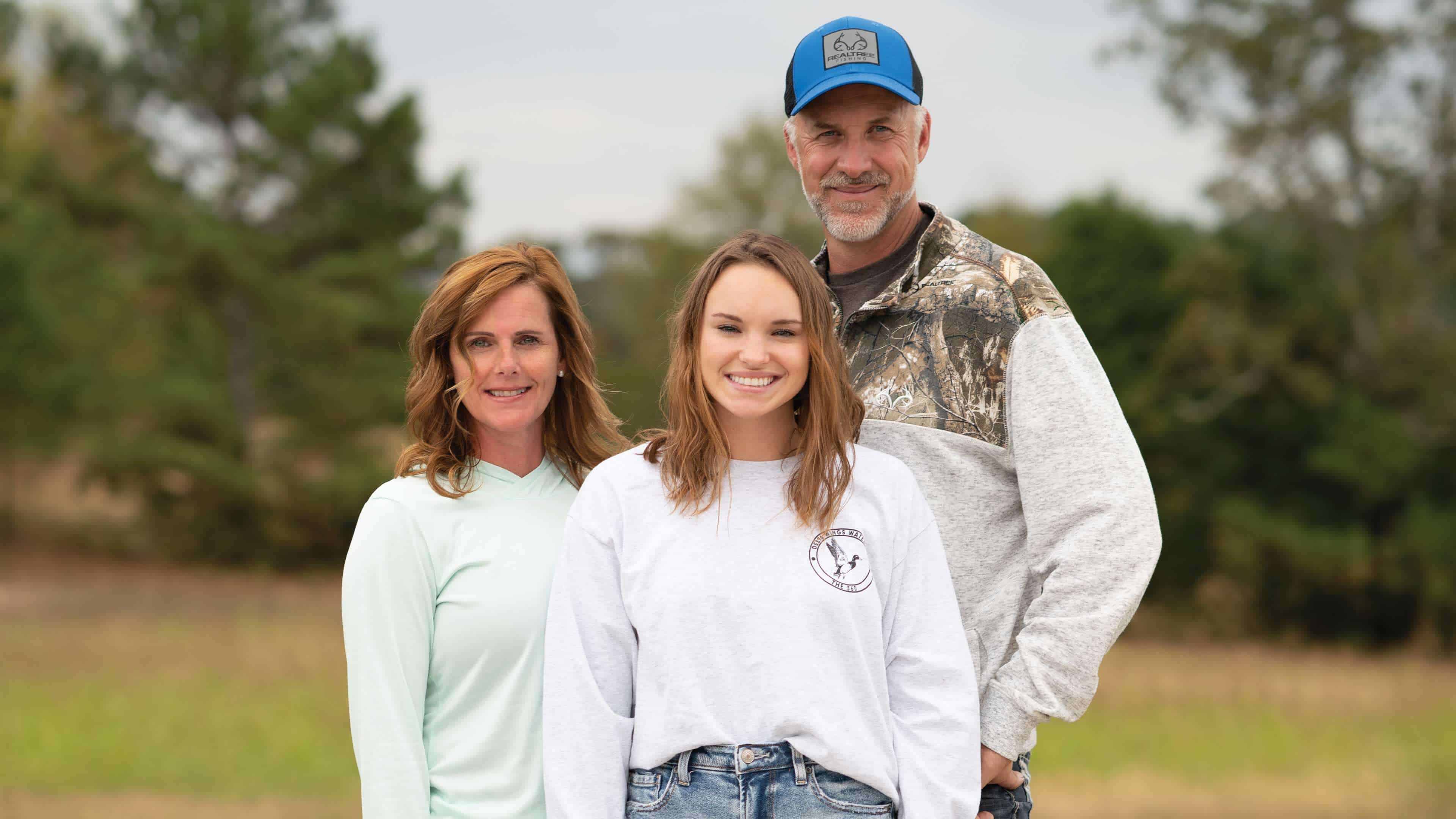 Pro bass fisherman, Andy Morgan, shares what rural life looks like at home on his 70-acre farm outside of Dayton, Tennessee.
Backyard Life: Tell us a little about yourself.
Andy Morgan: My wife, Missy, daughter, Keylee, and I live with our dog and chickens on a 70-acre farm on the outskirts of Dayton, Tennessee. This is where we both work and play when I'm not hosting a network hunting show or fishing professionally on the FLW—now MLF—Tour.  
BL: What is unique or special about your property?
AM: Although we live on a rural Tennessee farm, we're close enough to all the needed essentials, yet far enough out to enjoy rural living—and the wildlife and activities that go along with it.
BL: With such a big property, how did you define the spaces you would use for backyard living and those you would leave wild?
AM: By intentionally positioning our home on the corner section of the farm just off the roadway, we're able to utilize acreage directly behind it for backyard life (gathering for cookouts, archery shooting, and just hanging out with family and friends), and the property extending to our back property line is perfect to hunt and farm on.
BL: How does where you live support your love for a backyard/outdoor lifestyle?
AM: It gives us a peaceful, protected place to enjoy the outdoors from the comfort and convenience of our backyard.
BL: What is the trickiest thing about maintaining your backyard/property?
AM: It would definitely be a lack of time. Due to my traveling and our busy home schedules when I am around, there always seem to be too many projects and not enough time to do them.
BL: What is your key to successful backyard upkeep?
AM: Without question, preparation and planning ahead. If you let all the projects that come with living on a farm pile up, you'll have a real mess on your hands.
BL: What is your favorite backyard improvement/project that you are most proud of?
AM: The backyard archery range we recently added. Although relatively simple to build, it's helped create a ton of healthy competitions and 'forever' memories.
BL: Describe your perfect backyard afternoon (or way to spend time out back)?
AM: That's an easy one—grilling out and shooting bows with family and friends!
BL: What is your favorite meal to throw on the grill and recipe if you're up for sharing?
AM: Deer tenderloin and duck breast with a few side fixins is our favorite meal. The secret's in the marinade, and making sure the meat's not overcooked. We marinade for at least four hours in Italian dressing, Franks hot sauce, and then add some Allegro 'Hot and Spicy,' to taste.