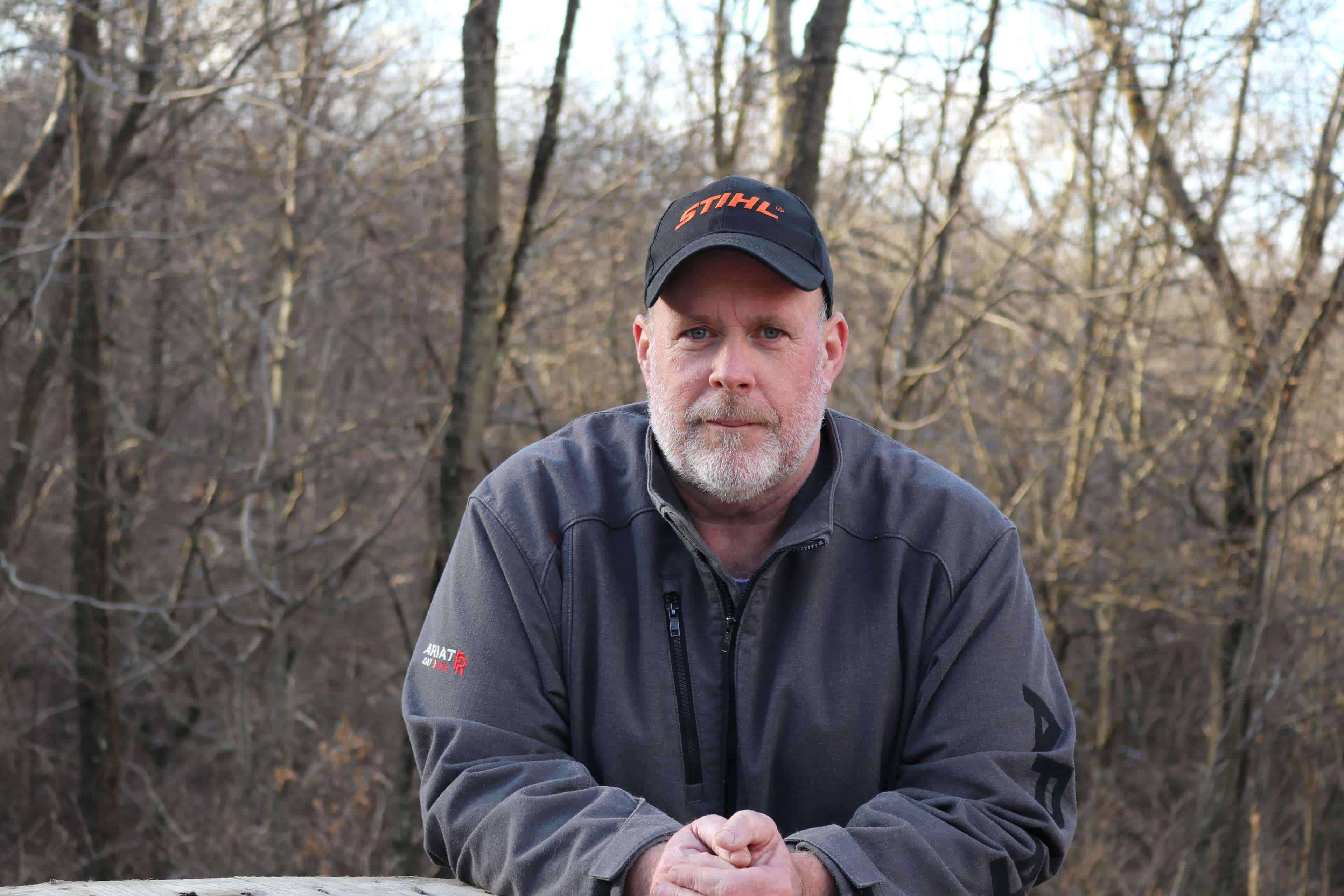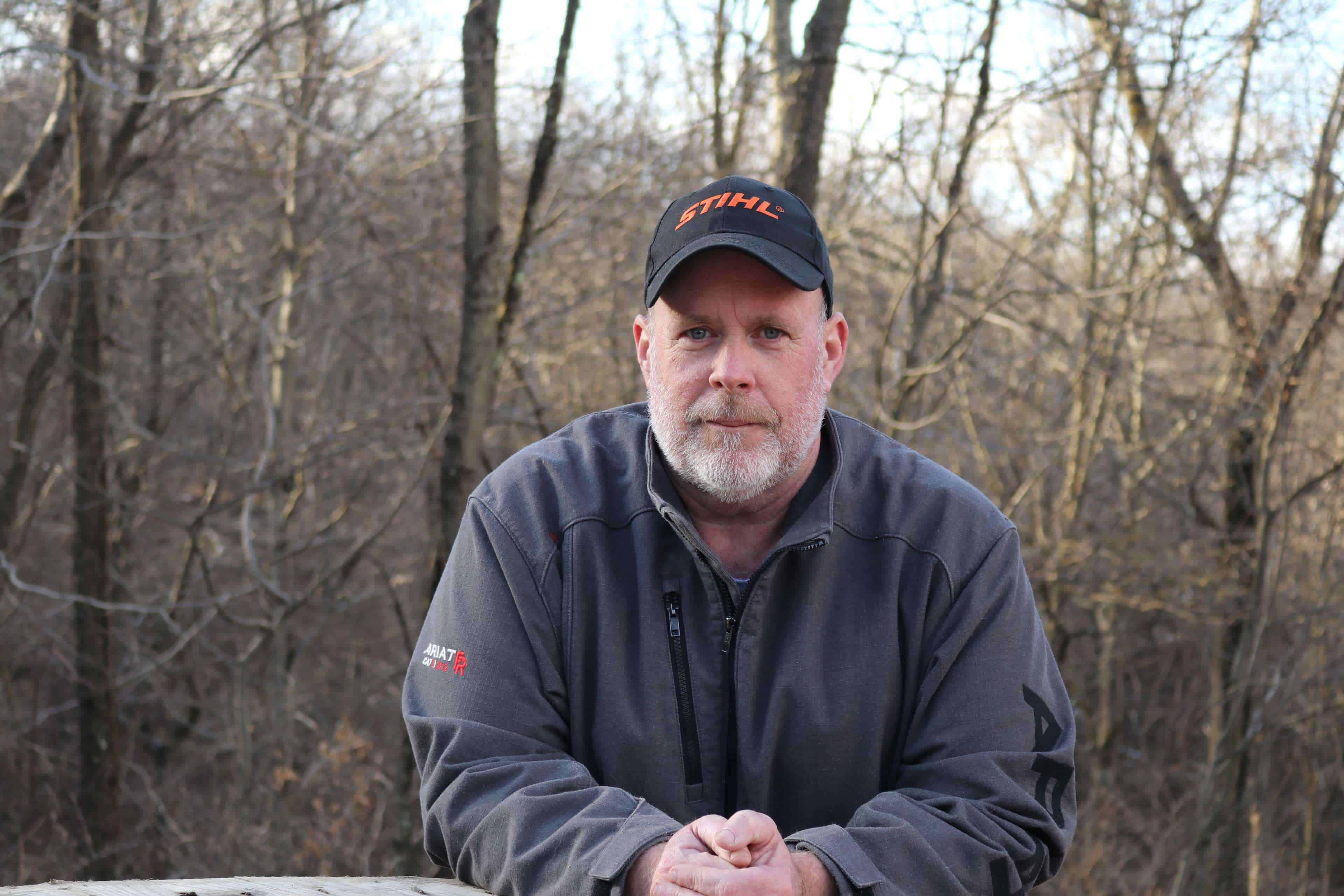 Outdoors with the Morgans YouTube channel creator, Mike Morgan, brings a lifetime of rural living experience to Backyard Life as one of our content ambassadors. Whether on his show or in person, Mike loves providing rural homesteading pointers. Whether it's explaining how to properly operate an array of heavy equipment or enthusiastically sharing his passion for wood cutting, milling, and all things outdoors, Mike is committed to helping others maximize the use and enjoyment of their open spaces.
Backyard Life sat down with Mike for an in-depth look at life behind his popular YouTube channel, Outdoors with the Morgans as well as what living the backyard lifestyle means to him and his family.
Q&A With Mike Morgan
Backyard Life: Tell us a little about yourself—family life and where you live?
Mike Morgan: My wife, Melissa, and I live in western Pennsylvania (where we were both born and raised). We have four children and one grandchild, and three furry companions: two golden retrievers and one cat.
BL: What is unique or special about your property or where you live and film Outdoors with the Morgans?
MM: We live on a large tract of acreage, most of which is wooded and natural. We love that our property gives us so much opportunity to be outdoors. Even though it feels like we live "in the middle of nowhere," we're actually fairly close to a populated and commercialized area.
BL: What is unique about rural living?
MM: To us, it's simply the sense of freedom we get from living this way. We find a lot of joy and satisfaction in being able to do all the things we enjoy in the comfort and convenience of our own property.
BL: And, what's most challenging about this lifestyle?
MM: I would have to say the weather. Everything we want or need to do—from property maintenance to improvements—is dependent on Mother Nature.
BL: On such a big property, how did you define what spaces to use for backyard lifestyle and what to leave wild?
MM: We just started off with a small backyard and expanded as time allowed and our needs changed. We continue to follow that plan and it seems to be working great for us.
BL: How does where you live support your love for a backyard/outdoor lifestyle?
MM: Since our property is full of Pennsylvania hardwoods and we love cutting firewood and sawing lumber, it makes for the perfect place to call home. And, we're also able to harvest lots of valuable lumber and firewood simply by cleaning up blow-downs, storm-damaged and dead trees, which is a bonus!
BL: What is the trickiest thing about maintaining your property?
MM: Again, weather and having to work in and around its unpredictable nature.
BL: Can you describe some of the projects you've taken on around the property?
MM: We've taken on quite a few. But, the three major projects that come to mind would be building our pond, removing acres of invasive species and building a large, elaborate trail system.
BL: What is your favorite backyard improvement or the project that you are most proud of?
MM: I would have to say all of our trails. We use them for hiking and walking our dogs. And, they also provide side-by-side or tractor access to most of the property, which is super helpful when we're gathering firewood and sawing logs.
BL: Can you fish or hunt on your property?
MM: Absolutely, it's a primary reason we choose to live where we do! We hunt deer and turkey and fish for largemouth bass, bluegill and catfish in our pond.
BL: What's your favorite way to spend time on your property?
MM: That's an easy one: Cutting wood in a snow-covered forest on a cold, clear day!
BL: Favorite meal to throw on the grill? And, are you willing to share the recipe?
MM: We really enjoy hot-coal foil dinners cooked on our fire pit, and the fact that they're so easy to prepare this way. The only ingredients we use are various ground patty meats, along with some chopped carrots, potatoes, onions and a little salt and pepper. We simply wrap all these ingredients in aluminum foil and place them on hot coals. Then, we flip them once or twice until cooked and, voila: we've got a hot, tasty meal!
Check out some of Mike's most popular Backyard Life content: