We're back with the Man from Booger Bottom—the Bone Collector, Michael Waddell himself! This time, he's taking us back to his Hamilton property. You'll remember it from his installation in the Dream Yards series! Today, he's letting us in on his habitat management secrets and how he supports the natural habitats in his own backyard. As Waddell says, it's through managing the timber and soil of the natural habitat that's going to help your wildlife thrive.
Michael's Food Plot Improvements
Waddell lets us in on all the changes he's made to his farm since its purchase in 2015, starting with his favorite food plot.
Here, they've put up a rifle blind. In the food plot that borders the blind, they drilled milo (otherwise known as grain sorghum) across the edge. The benefit of doing so is three-fold. First, it provides a healthy habitat for the turkey and quail on his property. Second, when the tops dry out the deer can eat them, and the seed that drops is great for the birds. Finally, milo grows high, providing a shield between Waddell and the deer so he can quietly slip from his blind without spooking them.
His favorite plot isn't the only place he's planted milo. He's used it all over, he says, to create an "unbelievable habitat for turkeys." But there's more than just turkeys there—it also provides bedding for deer and cover for rabbits. At the end of the season, Waddell bush hogs the entire plot and plants forage oats and clover. He says that if he could only plant two things on his property, it would be those two—deer love them, and they provide the opportunity for strategic hunting.
Trees and Brush
Another thing Waddell has left to work naturally is a pecan orchard that was there when the family moved in. Since then, he's let about twenty acres grow up. Every two years, he'll cut it back, but while everything is high, as it is now, it's creating abundant habitat for a wide variety of wildlife.
Waddell has also created a brush pile in one corner of the lot. While it might seem like an unsightly mess, he assures us that it's intentional, and for a good reason. The brush pile provides premium brooding and nesting habitats for turkey, quail, and rabbits. And, as Waddell reminds us, if you grow tired of it, you can always turn it into a bonfire!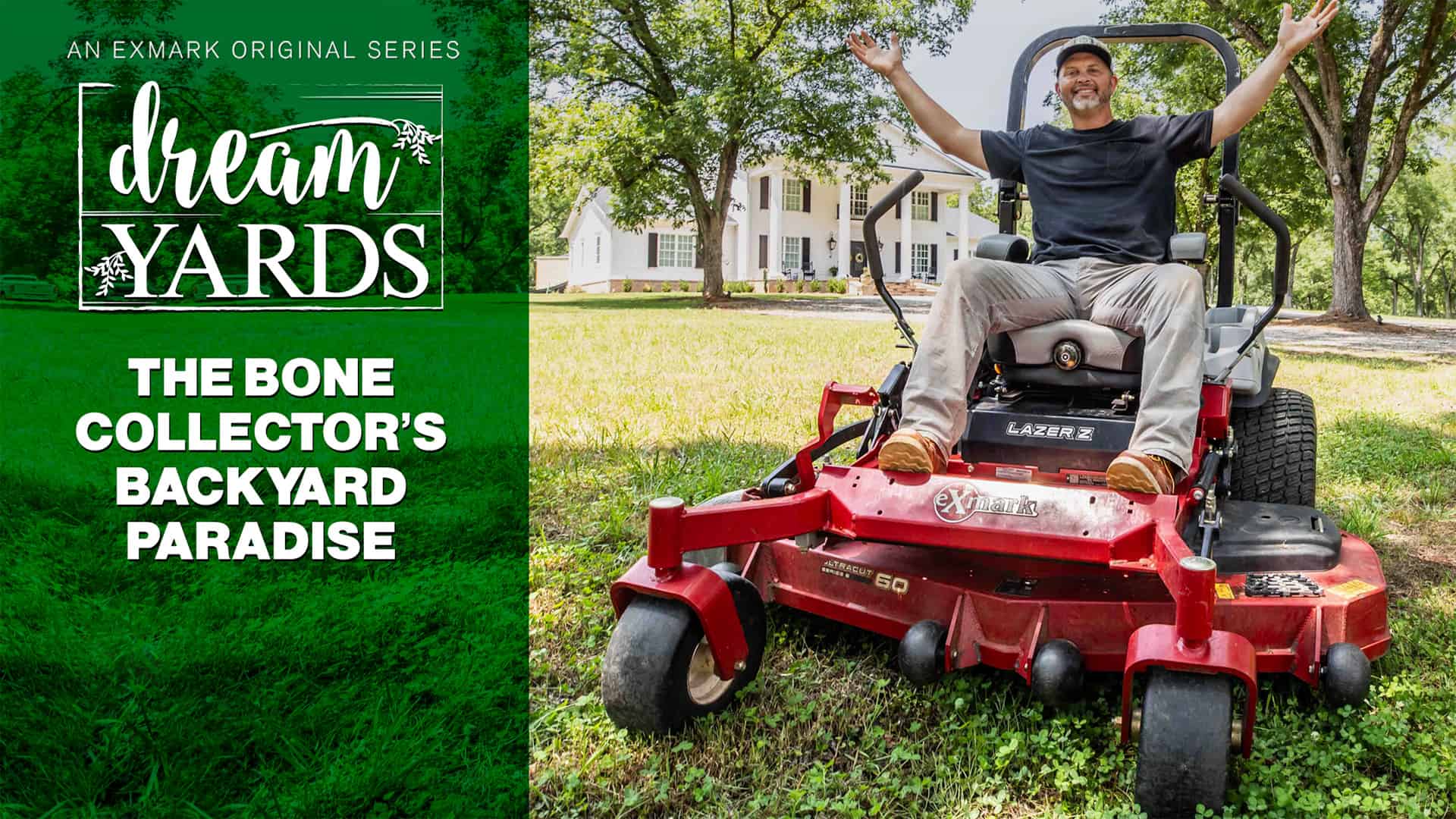 Habitat Management and Peace of Mind
Waddell doesn't just appreciate the benefits of wildlife management; he considers it a treat.
One of the habitats he's enjoyed maintaining the most has been the windrows (though in the Midwest they're often called "shelter belts."). Windrows are a dense stretch of trees that have been intentionally left to grow in order to create breaks in the wind. He's allowed stretches of muscadines and other brush to grow up and provide a ton of food for foraging critters, as well as a fantastic nesting place for turkeys, rabbits, and more.
Waddell emphasizes that the most pristine and well-manicured areas have their place, but they aren't ideal for creating habitats. Open fields create an easy way for prey to snap up your wildlife.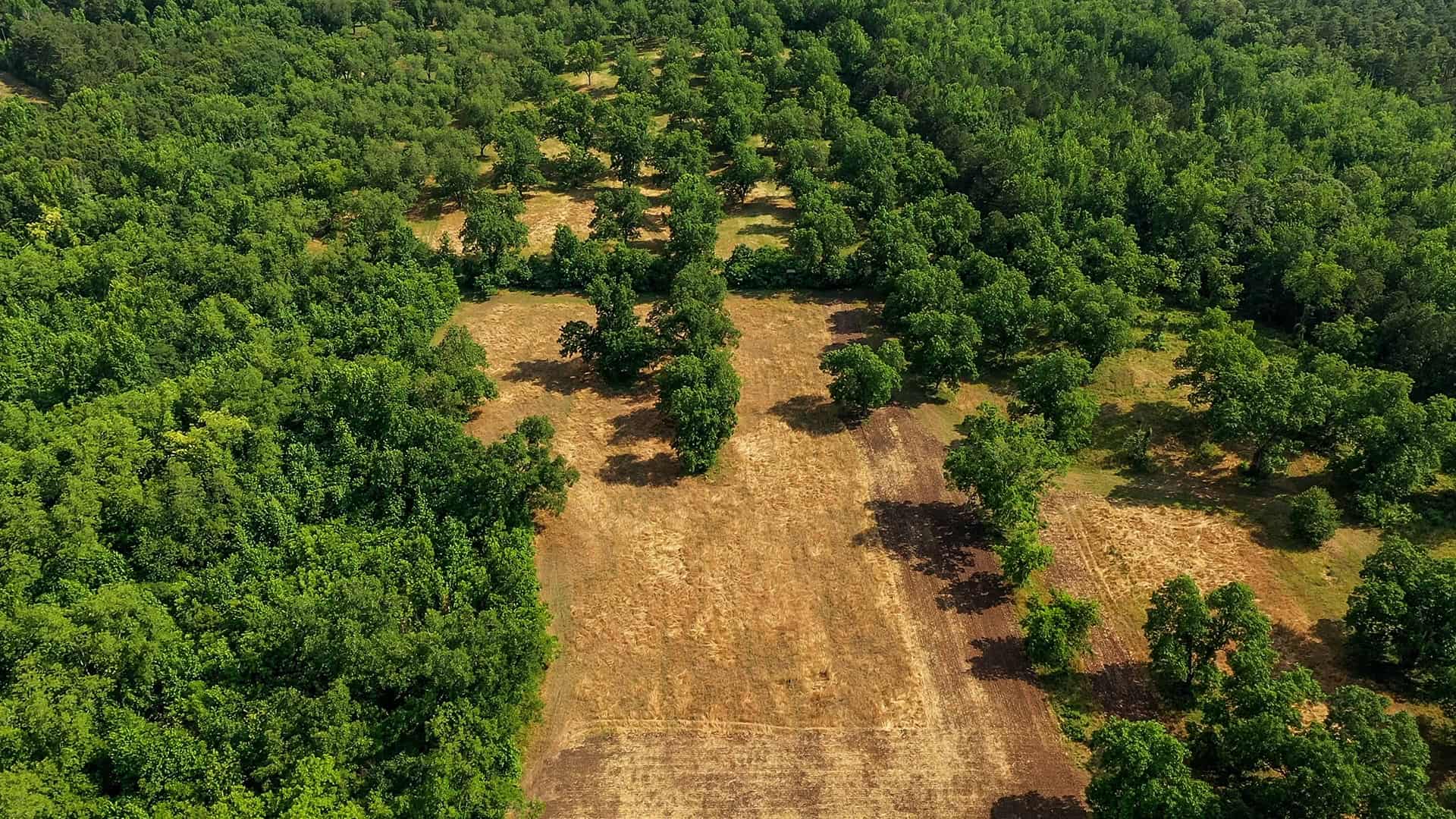 The Crop of the South
Waddell says there's a lot of misinterpretation about timber. In the south, it's an incredibly important crop, but the term "clear cut" is often misunderstood. It's not just "pillaging and taking from the land," as he puts it. In reality, southern timber farmers replant as soon as they've harvested the timber. Clear cutting is carefully planned to optimize re-growth and the health of the land.
Clear cutting doesn't just benefit the wallet, it also benefits the wildlife. This type of timber management creates a whole new habitat that becomes a crucial part of your property. Done right, clear cuts add back to the land.
As he shows us the timber plots, he revisits the field featured in his controlled burn video, reminding us that burning is crucial to timber care. The undergrowth is already starting to come back, and the timber is healthier and stronger now without the clusters of sweet gums and other saplings.
Take Care of the Land and It'll Care for You
Before he signs off, Waddell gives a shoutout to his buddy Tim Wells who told him about a genius hack for his property.
If you've got old wooden pallets sitting around, take them out and set them two high in a secluded place. Doing so creates a confined area for rabbits and other smaller animals to bed down in. And if you want a little more shelter, drag some limbs over the top. If you're worried about how it looks, just know that it'll rot and turn back into soil in a matter of years! And Waddell assures us it works—he's run rabbits out of his own setup many times!
And, finally, he reminds us that habitat management isn't just about us, it's about the environment and wildlife we steward. If we're good to our land, our land will work for us and support us for a lifetime.
More Like This: