Besides fishing, there are few things that Brian Latimer loves more than riding his motocross bike. In this Backyard Life video, he and his son Brevin show us how to make a dirt bike tabletop jump that's easy, safe . . . And kid-friendly! In fact, this beginner-level jump is a great start for any backyard dirt bike course. And, with just a little planning and know-how, you can build one yourself.
Tabletop Ramp Basics
If you're familiar with motocross, you know a tabletop jump is a nice easy bike ramp that provides gentle introduction to the sport of motocross. It combines the thrill of a ramp with a solid "table" to help kids and novice riders learn how to land a jump successfully. "It's a nice, soft landing for kids," explains Latimer as he preps his backyard for a new addition to his family's dirt bike course.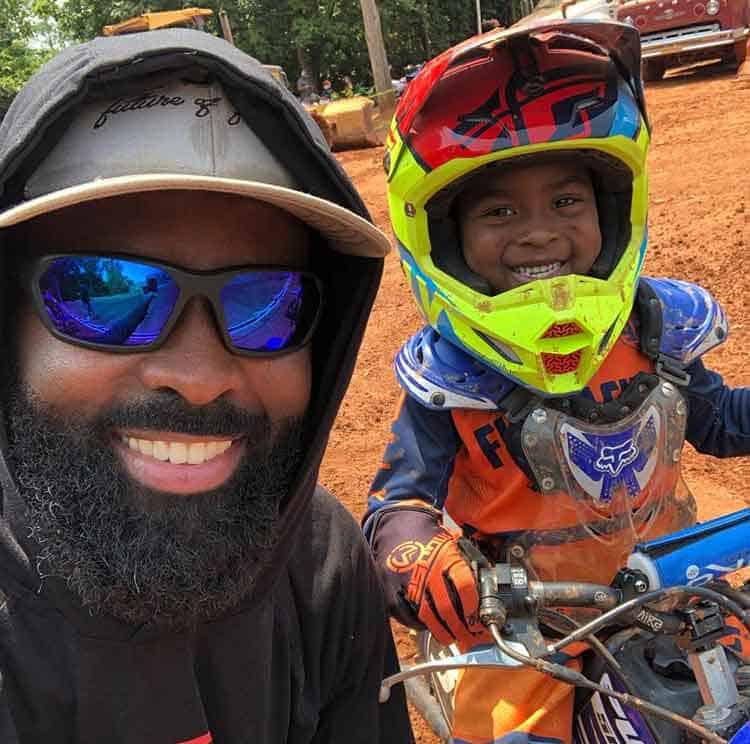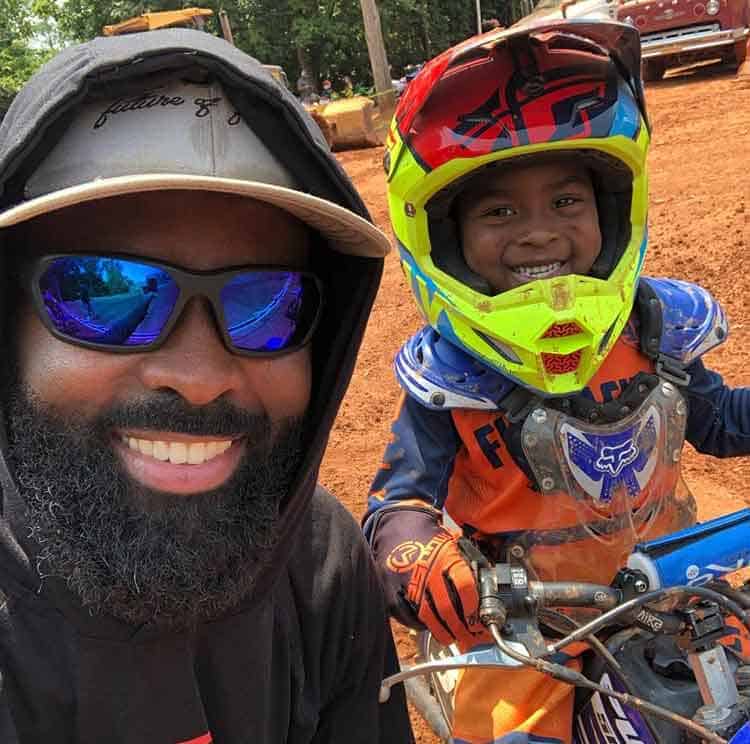 How to Build a Tabletop Jump
Latimer says it's easy to turn an old pile of dirt into a tabletop jump, as he climbs on a tractor used since his days as a landscaper.
He starts by planning the length of the jump with two equal, parallel dirt mounds. In this case, his tabletop jump dimensions are 50 feet. Then, he backs his tractor up and down them to begin shaping the ramp.
Once his ramp reaches a gentle slope, Latimer focuses on creating the tabletop. "I think of everything in bass boat length," he says. "A good, safe jump is like one bass boat length." If you think in feet and inches, then your tabletop should be 16-20 feet.
Latimer's biggest tip is ensuring you have the proper equipment needed to get the job done right. Maneuvering his tractor, Latimer emphasizes, "you don't want to build a ramp without the right tools."
From there, Latimer uses his tractor to build up the rest of his backyard dirt bike track. Running his tractor across the dirt, he reminds us to keep safety and fun in mind.
"Once you create the landing, you'll need to fill in the center," Latimer remarks from inside his tractor cab as he begins to smooth out the face of his backyard jump. From there, he smooths out the trail that leads to it. This involves rolling his tractor along the tracks he's made, and also, "whipping out a good ol' shovel."
Readying the Ramp for Dirt Bike Jumping
Once the basics of your tabletop jump have come together, a little shovel work is all that's needed to finish it out. "The better your jump is, the more your kids will enjoy it," Latimer says as he finishes his tabletop jump.
Acknowledging he's lucky to have extra dirt on his property, Latimer doesn't want to turn folks away from taking on this project, themselves. "You can order dirt if you don't have any on hand," he says.
Latimer provides one final tip on how to build the perfect backyard tabletop jump for dirt bikes: patience. "I like to let my dirt sit and get hard and dry before I ride on it," he explains. If you're too quick to use your new jump, "it can deform pretty quickly." After your ramp is set and good to go, all you have to do is suit up before catching air from the comfort of your own backyard.
More Backyard Articles: