Those who graze livestock know the challenges associated with pasture management. While there are many factors that the farmer can manage, such as soil health, grass species, animal density on pasture, and turnout management, there are also external factors such as climate that impact the health of pastures. One simple management strategy that can significantly impact pasture health is mowing.
Proper pasture management can benefit both the environment and your livestock. Stocking rates/animal density can dictate mowing needs. A pasture managed for nutritional grazing of beef cattle may require less frequent mowing than a manicured cool season grass pasture with two horses, intended for exercise. Rotational grazing is a prime strategy to prevent overgrazing, which will help to reduce mud and will grow a healthier stand of vegetation. Intensive grazing pressure limits soil fertility, creates compaction, and stresses vegetation, allowing weed pressure. Rotational grazing with routine mowing becomes more important with intensive grazing systems. 
As a general rule of thumb, allow grazing when grass is 7-10" tall, and allow animals to graze it down to 3-4." Any shorter, and grass species may become too damaged to thrive. If grazing alone cannot maintain pastures at the proper height, mowing becomes a key management tool to keep the grass in its vegetative stage, while promoting additional growth and suppressing weeds. Taller grasses may be less palatable to livestock as well, with less nutritional value. Mowing diverts the plant's energy from stem and seedhead (reproductive) growth back into vegetative growth. This also promotes root growth and a denser forage stand.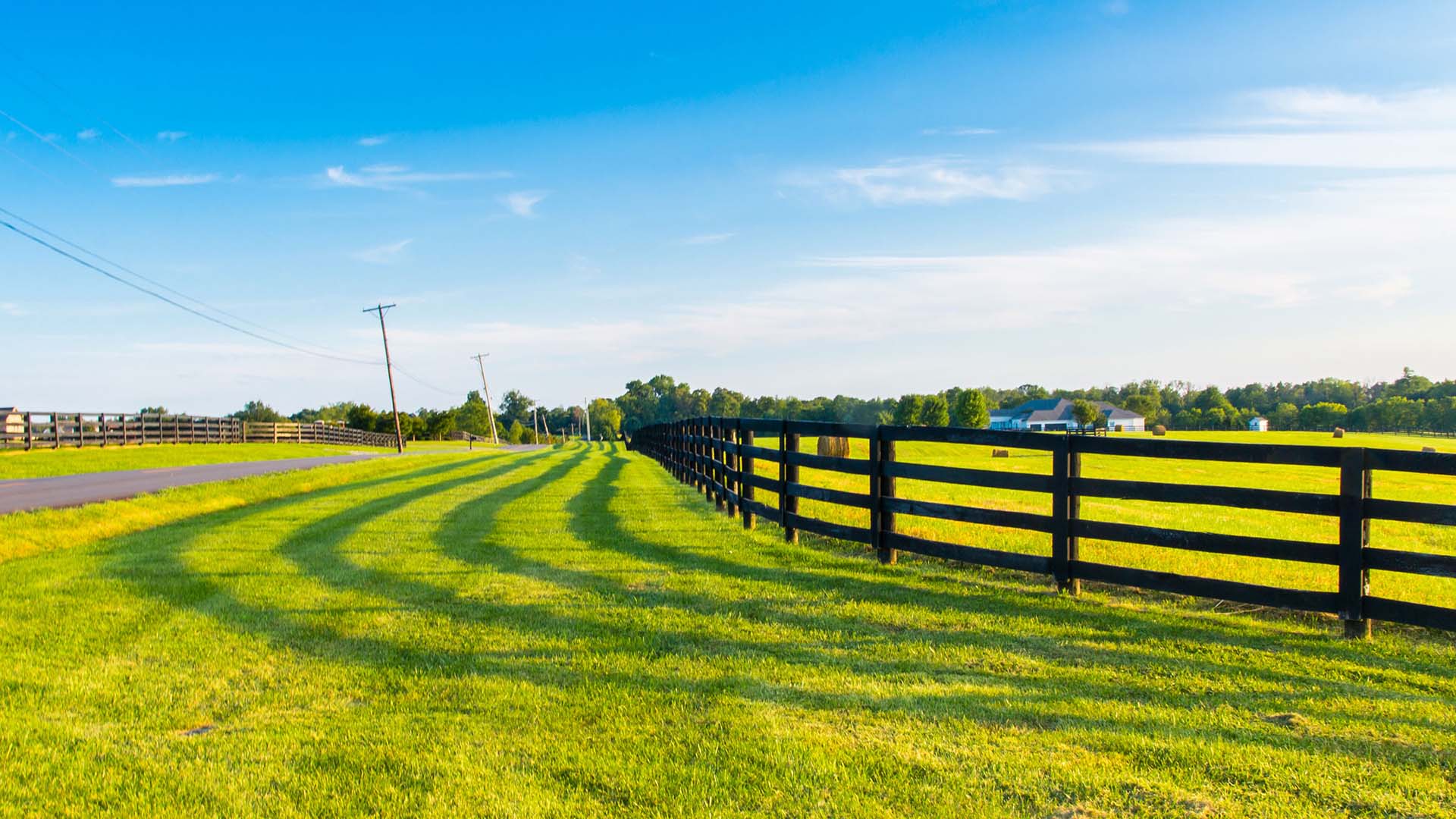 Climate and Season
Consider climate and growing season. As cool season grasses go dormant in the hot summer months, reduce grazing time on pastures, and allow sufficient rest to allow the plants to recover. Mowing needs will decrease significantly in the summer.
Inventory your pastures: Identifying your grass and weed species will help you to plan proper mowing times, heights, and overall management, to improve the productivity and quality of your pastures. There are two main types of grasses: cool season and warm season. Cool-season, as the name implies, grows during cooler temps, spring and fall, and is less productive in the heat of summer. Warm-season grasses, on the other hand, flourish in the summer and are heat and drought-tolerant. Both can support livestock grazing systems, depending on climate, livestock species, and production goals. Warm-season grasses are more suitable for grazing beef cattle, while equine owners prefer cool-season grasses. Soil fertility testing is also essential when managing pastures, to ensure productivity. This includes soil nutrient levels and pH. Low fertility directly correlates with less pasture growth, increased weed pressure, and overall poorer condition of pastures. Properly managed pastures with high soil fertility will yield lush, green productive pastures which provide greater nutrient benefits to animals and are more successful to manage.
Pasture Mowing
Routine mowing facilitates growth, by keeping the forage in a vegetative state. This is also the most nutritious state, with more energy and protein. Did you know that shorter grasses actually contain more nutrients than taller grasses? This is because grazed or mowed grasses remain in their immature, vegetative stage, as opposed to tall grasses, allowed to go to seed, which are much more fibrous, and less nutritious. Regular mowing (or grazing) encourages the plan to continue to grow, instead of to go to seed. Routine mowing can reduce herbicide usage, through weed control. Timing is important, to mow prior to weed seedhead formation. Consistent mowing during the growing season will prevent weeds from reproducing and spreading seeds throughout your pasture, correlating to fewer weeds over time. Weeds can be a serious concern in pastures, taking over quickly if conditions allow, while competing for nutrients, space and soil. Several common weed species are even poisonous to livestock, another reason to practice proper mowing to suppress weed growth. It is important to note that there are two types of weed species: perennial weeds and annual weeds. Perennial weeds come back each year and are dormant in the winter. The best time to control perennial weeds, in addition to routine mowing throughout the growing season, is late fall, as they transfer their energy stores into the roots. Annual weeds live for one year yet are prolific seed producers. Mowing prior to seed production is critical in suppressing annual weeds. This takes some on-the-ground surveillance, to determine best mowing times, in conjunction with grass height.
Mowing also provides aesthetic benefits, and while time intensive, can reduce overall costs associated with pasture renovation, and can facilitate healthier livestock, reduce supplemental forage needs, and improve environmental health on your farm. Happy mowing!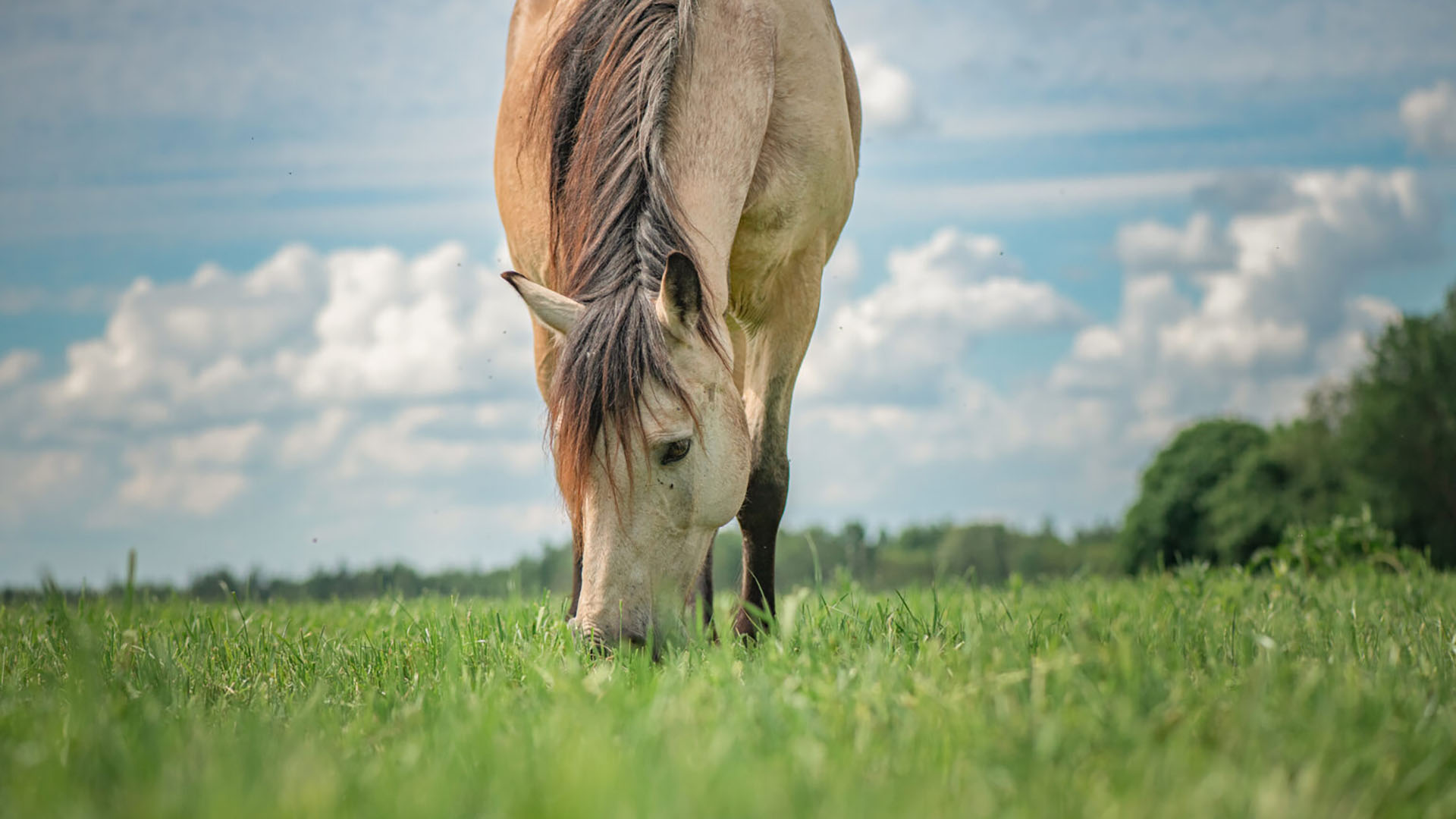 Resources:
More Like This