Few folks understand the relationship between proper watershed management and quality fisheries like Joe Thomas. In this Backyard Life video, the renowned angler shares his backyard bass pond management tips that help create the perfect big-bass habitat.
Thomas always dreamed of having a pond on the property he chose to call home. So, the pond on his Southern Ohio property sealed the deal on deciding to take up roots there. Years later, he says the pond has delivered in every way.
"It's been an amazing thing. Just to get up in the morning and look at a beautiful pond in your yard is a big deal. But, then to be able to raise your kids around the pond—catching frogs, catching bass, and just enjoying the place with kayaks—has been one of the best things we've ever done."
As can be imagined, there's a lot that goes into maintaining a backyard pond or lake on a rural property. Like creating good water quality and healthy vegetation. Accommodating—and, in some cases, mitigating—certain wildlife. The list goes on and on. But, if managed properly, they all lead to great fishing. Here's what Thomas says have really made a difference in creating his big-bass haven.
Controlling Shoreline Vegetation
Lily pads and other shoreline vegetation are really the lifeblood of any healthy backyard pond. But, the trick is controlling them in order to strike a healthy balance. Thomas points out the varying schools of thought where this is concerned.
For starters, there are a number of chemicals that will actually shade the water and kill all of a pond's vegetation. "I totally disagree with that," says Thomas. There are also chemicals that will eradicate all of a pond's weeds. But, Thomas prefers localized spraying techniques and spot treatments to keep his weeds at bay—in the specific areas he wants to.
Proper shoreline vegetation management—namely of cattails—enables Thomas to view the pond from his home. Abundant in Southern Ohio, he loves the look cattails provide around the pond. They're great erosion barriers and creates a prime cover for frogs and birds, too.  As such, Thomas simply controls and maintains the specific cattails that obstruct his home view of the pond.
But, cattails can be a challenge to keep in check. Thomas has found that cutting them with a string trimmer or circular saw annually, when they're mature, works best. He first cuts them one to two inches above the water level. Then, after they have grown up a bit, he'll spray them with a herbicide mixture to kill their root system. These tactics have allowed Thomas to control the cattails needed to maintain his view without eradicating other beneficial vegetation. But, he urges folks to research what's safe, legal, and best for their pond before ever getting started.
Controlling Inner-pond Vegetation
The final piece of the vegetation puzzle, says Thomas, is determining how to best control vegetation in the water. Meaning the true aquatic vegetation. To accomplish this, Thomas opts for sterile grass carp over traditional chemical solutions. "They don't reproduce, so you can maintain their numbers. We'll try to add two, three, maybe four every two to three years," he says. They literally eat their weight in grass each day. And, you can buy them at any hatchery or pond management retailer. "They're a really good tool if they're not used in excess." He ends by stating, "Trust me when I say vegetation— properly controlled—is the lifeblood of any healthy pond."
Stocking Fish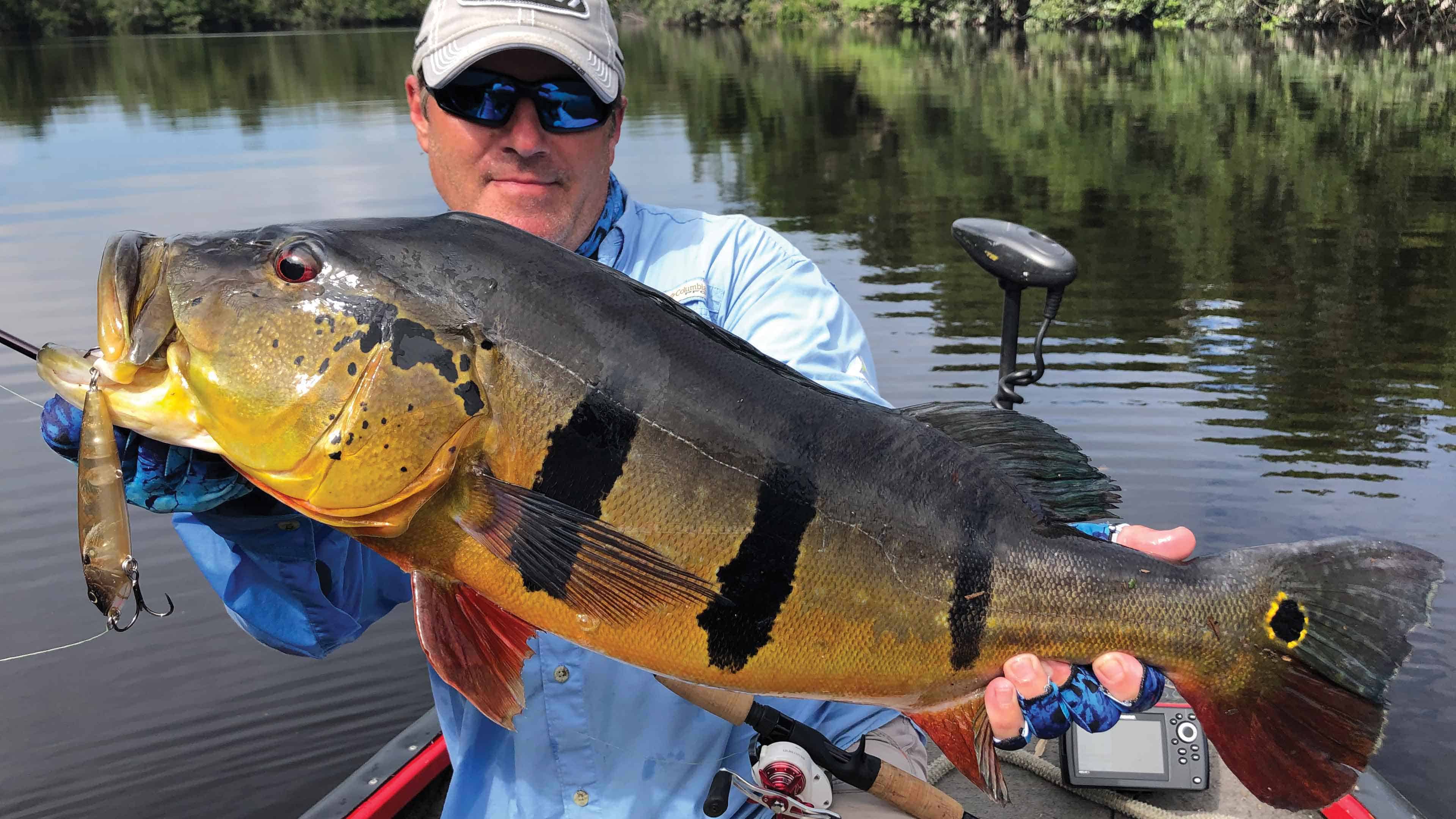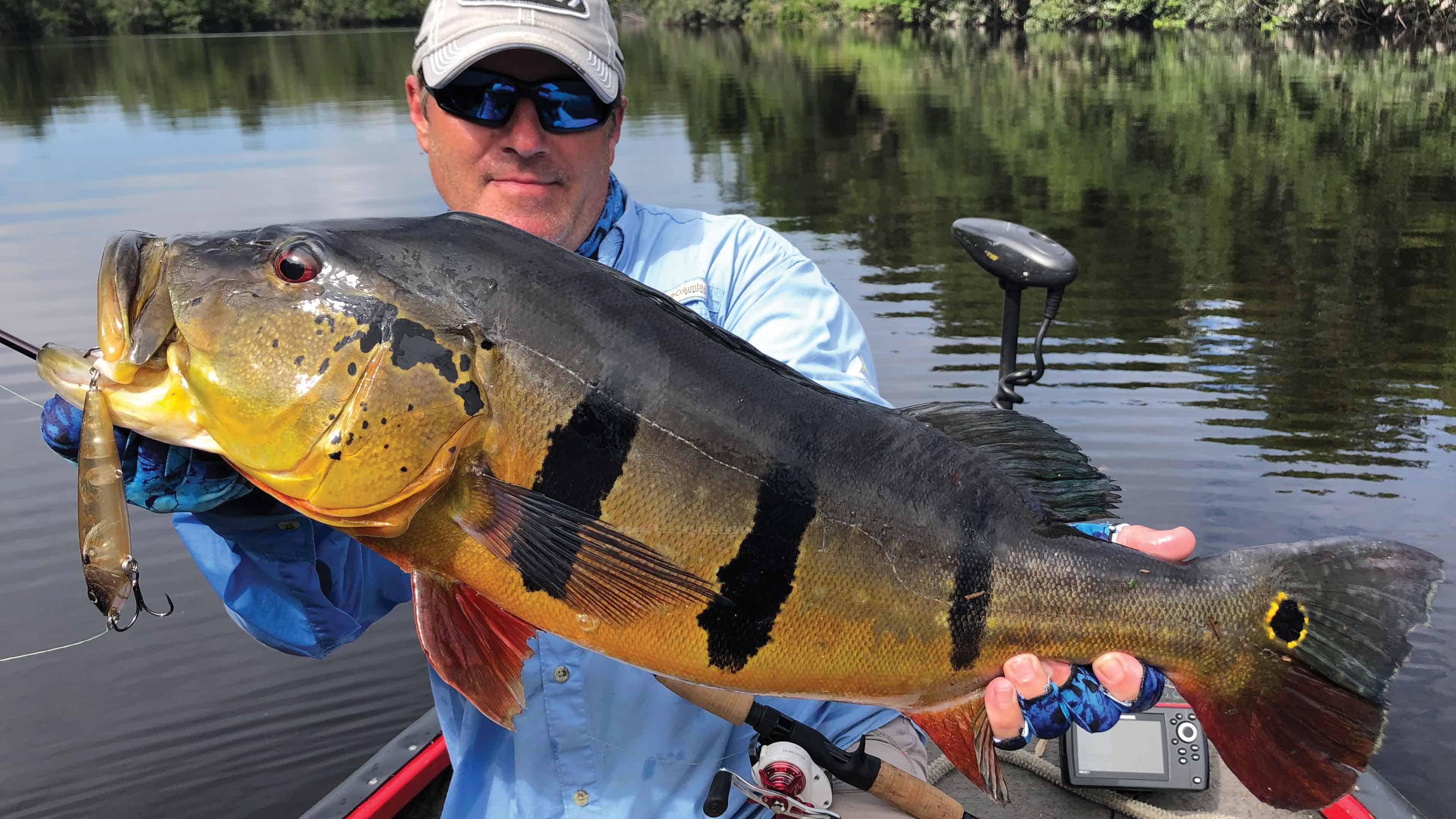 So, what about the fish all these management practices are designed to benefit, you might ask. "I'm a bass fisherman . . . I love to grow big bass," Thomas remarks. One of the things that's worked well for him is intentionally eliminating small bass on an annual basis. Doing so helps combat overpopulation, which oftentimes leads to stunted bass growth. "We target 100 to 150 bass to be removed and restocked into other ponds each year," he explains.
The second thing Thomas does to promote healthy, sizable fish stocks is simply feed them. "You've gotta feed the fish," he says. Sure, there are probably a lot of crappie and bluegill already living in any given pond. But, Thomas has found that supplemental feeding with golden shiners, fathead minnows, and small bluegills makes a major difference. And, in some cases, they'll actually spawn and reproduce, creating an even better food source. This all ties back to the importance of healthy vegetation. "That aquatic vegetation gives baitfish a place to hide and reproduce. It's a natural cycle, and it all works together," says Thomas.
Finally, if you're like Thomas and really want big bass in your backyard pond, consider this. Something that's become very popular over the last few years is stocking Florida-strain largemouth. That said, Florida bass aren't going to survive in all backyard ponds. The further north you go, the less likely they are to take. So, do a little research to determine if the area and climate you live in will support them. If they will, Thomas suggests introducing them gradually, and assures that doing so will ultimately help grow trophy bass.
More Pond Management Articles Like This:
Pond Management for Trophy Fish