If you're like Joe Thomas, Exmark Ambassador, and expert hunter and fisherman, then you're probably thinking of ways you can increase the population of your hunting grounds. Believe it or not, one of the best ways to do that is by creating what Thomas calls "sanctuaries" on your property. And the best way to do that is using a management technique that many people don't know about; hinge cutting trees.
The best thing about this method is that you're using trees that already exist.
If you're unsure just what hinge cutting is, Joe Thomas breaks it down for you with a quick definition. Hinge cutting trees is "a technique where you utilize a chainsaw or a pole pruner to score the tree about three quarters of the way through and then fold it over." This method allows the folded top of the tree to stay connected and continue to get nourishment from the root system.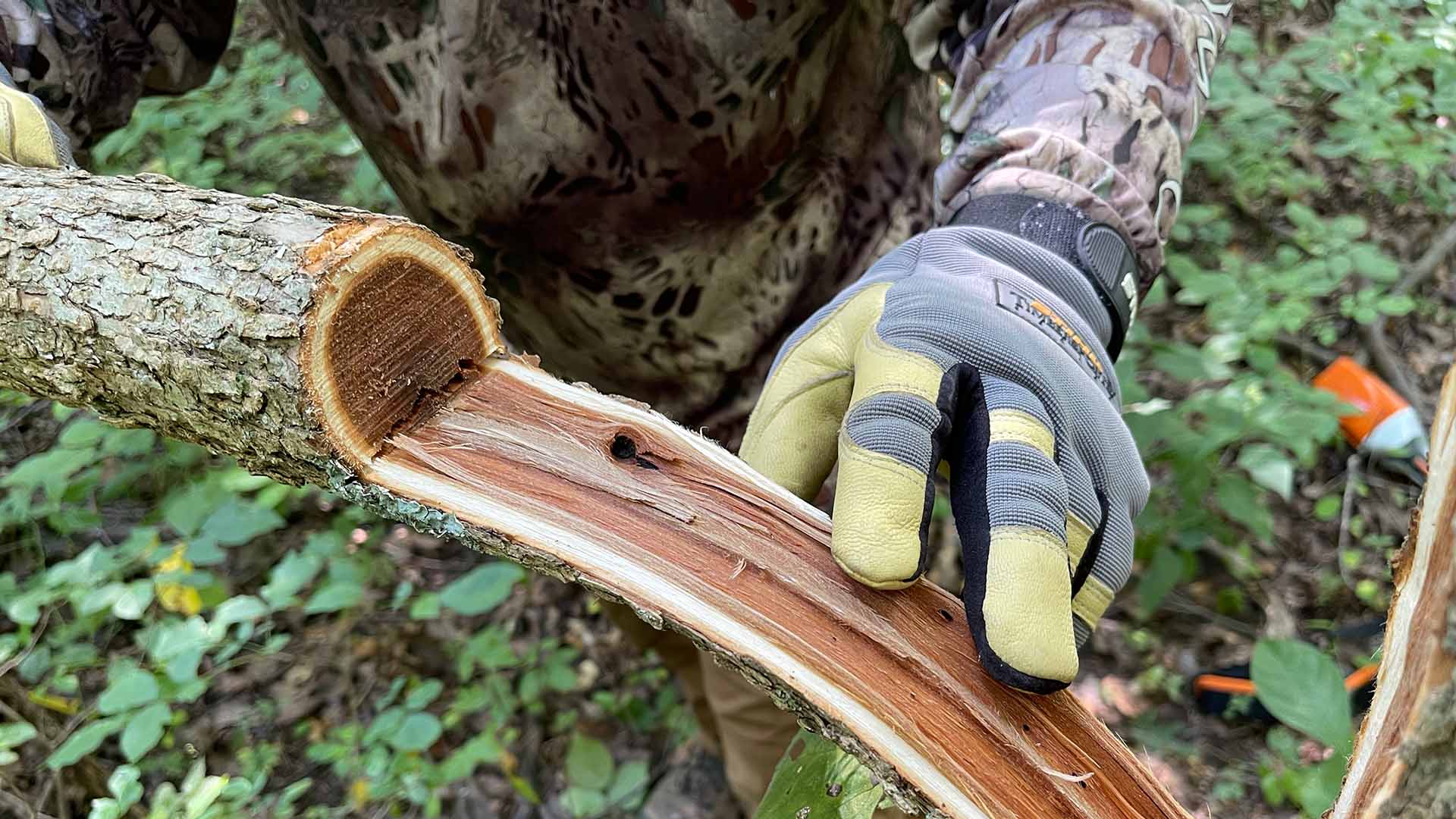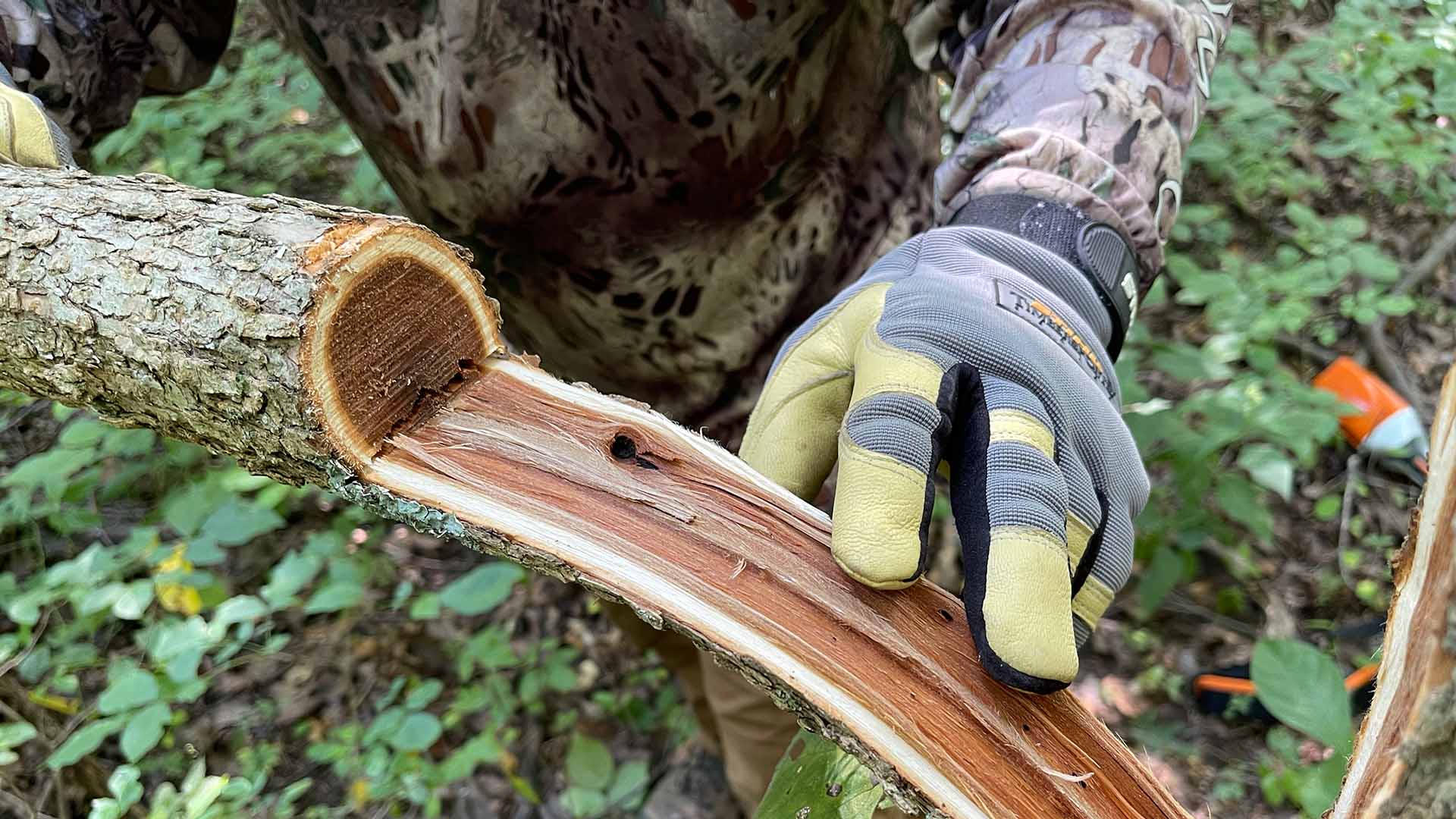 Hinge Cutting for Better Deer Habitat
So, what does this mean for you and the population of your hunting grounds?
Well, the first thing is that bringing the tree lower to the ground gives the deer an easier way to browse. Secondly, it gives them, and wild turkeys, a safe and shaded place to bed. Finally, it opens the canopy for low growth and green briars to pop up, which deer love.
How to Choose Which Trees to Hinge Cut
The first and most important point is that this hinge cutting should occur well away from where you actually hunt. You want to create a sanctuary for the game you're trying to attract.
Secondly, you want to choose a space that's got a mixture of old hardwood growth and newer trees. You want to look around for the right-sized trees when you're choosing your spot. You're looking for trees that are between four and nine inches in diameter.
Thirdly, you want to pay attention to the variety of trees you're using when hinge cutting. Thomas tells you that lots of trees work, but the best, and most commonly used in the Midwest, are Red Maples. Cedars are great to use, but you have to make sure they have another tree to fall on top of or they'll crash to the ground and ruin your hard work. The tree Thomas says you want to avoid "like the plague" is the ash tree. They just don't work for this job.
How to Hinge Cut a Tree
Thomas stresses the importance of eye, ear, and hand protection. You are working with a power tool, after all, and you never know where wood might fly when you cut. He also reminds you that bigger trees require a chainsaw, and a chainsaw requires the use of a helmet and face screen. Since he's using only a pole saw here, he skips the head and face wear.
Now you're ready to make your cut:
Observe the area where you want to land your tree.
Check for dead branches that could fall and cause injury or other issues.
Score three-quarters of the way through.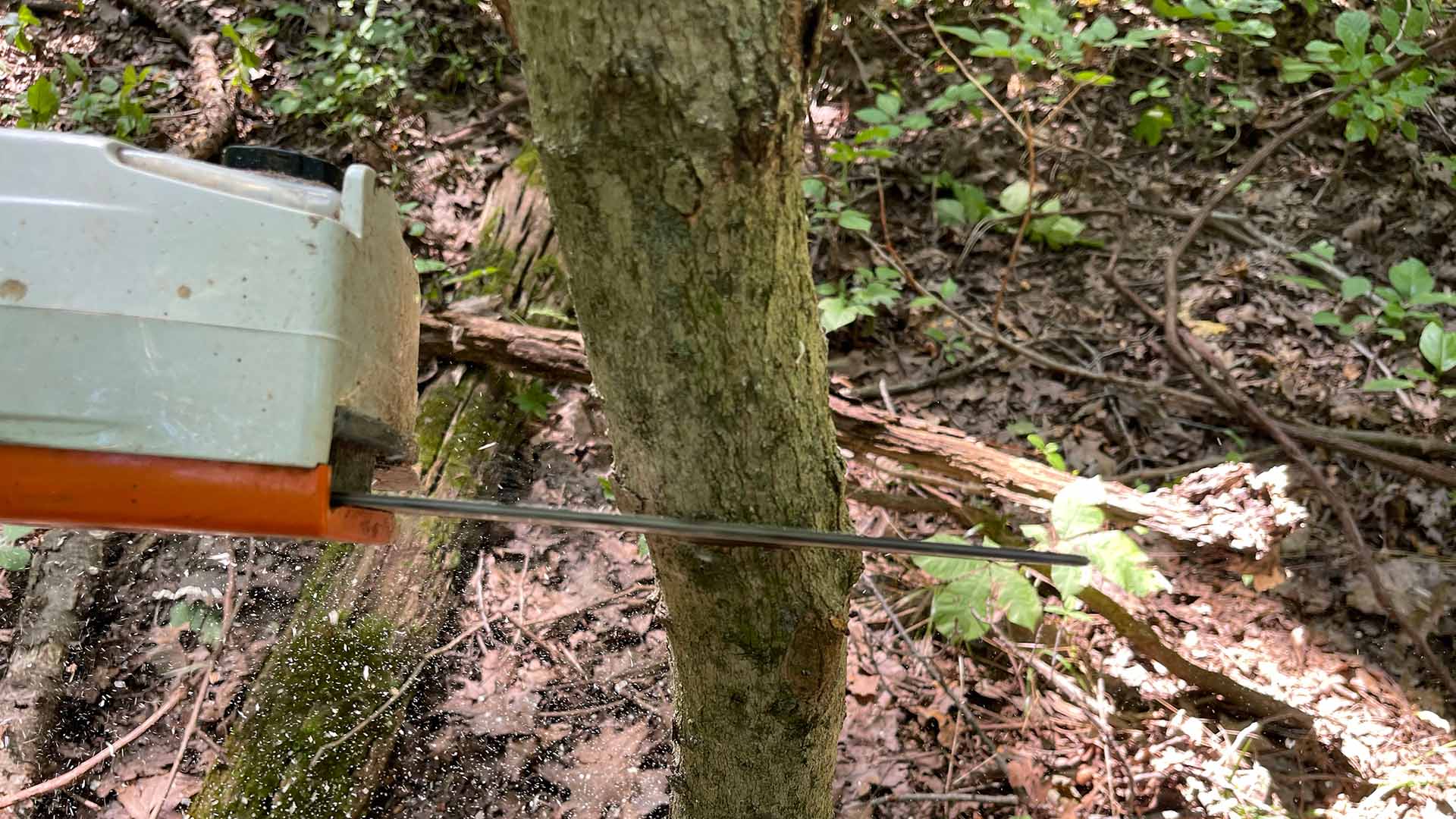 Key Points to Remember
Before the video ends, Thomas leaves you with a few key points to remember:
Make sure the cut is between waist and head level.
When you cut, make sure you only go three-quarters of the way through.
Look at the lean of your tree. Gravity is your friend! If your tree starts to lean, you can push it or pull it to help it out and do a little less cutting.
More Like This: