White bass are a popular recreational species to catch, and are just as popular to eat. Their mild flavor makes for great fish tacos. Which is exactly what Arms Family Homestead's Daniel Arms is catching—and cooking up—in this Backyard Life video.
Catching White Bass
Daniel and his son (and angling buddy) Houston are fishing for "sand bass" (technically, white bass) from a rain-swollen creek on the Arms family's homestead. They're using lightweight crappie jigs—namely a yellow jig with a pink tail, as it and other bright colors like yellow, chartreuse and white contrast well in stained water. However, Daniel notes that just about any color will get white bass fired up when they're feeding.
Daniel pairs his jig with an ultralight rod, as he says it causes even a half-pound bass feel much larger once hooked.
Cleaning White Bass
Having caught 26 white bass, Daniel and Houston now have to clean them. Once filleted with an electric knife, Daniel places them in icy saltwater and lets them sit overnight. He says the salt helps to pull any blood and fishy taste out of the meat.
Making Spicy White Bass Fish Tacos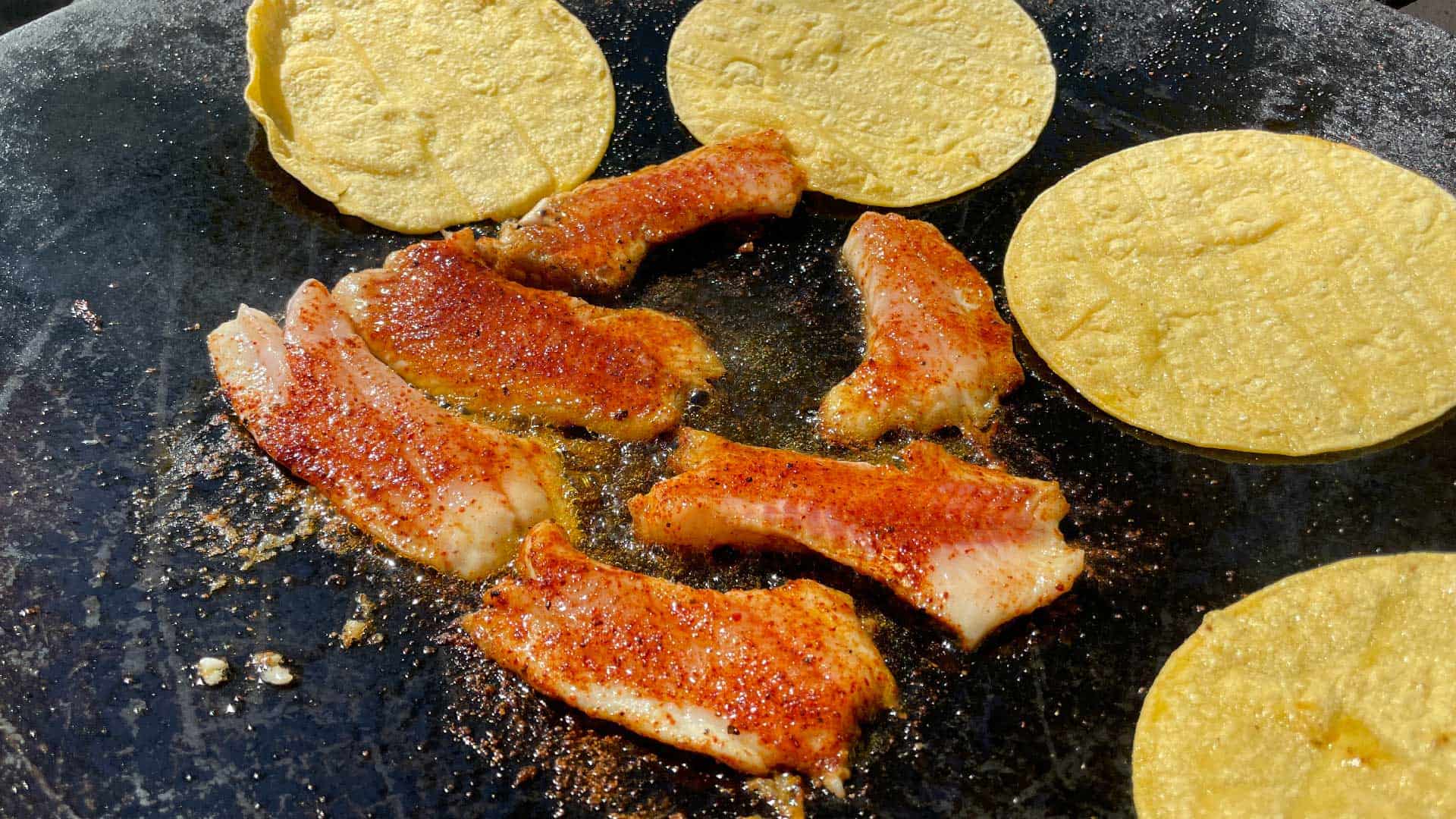 And, since cooking quickly on high heat can smoke up the house, Daniel's chosen to cook outside in a wok.
Before dropping his filets in the wok, Daniel coats them in Everglades Cactus Dust mesquite BBQ rub. After they're cooked, he places the white bass in soft corn tortillas, and then tops them with some mango peach salsa and fresh cilantro.
Daniel's wife says his white bass tacos beat the saltwater variety commonly served beachside by folks who "know how" to cook fish tacos. And, Daniel says his creek-caught, saltwater-bathed fish recipe beats frozen imitations every time. Try this recipe.
More Like This: