Concrete is a resilient material and one that's often in our backyard spaces. It's also one that needs some maintenance to look good and last a lifetime. Follow along while Joe Thomas gives you his steps for resealing your stamped concrete to keep it looking beautiful for years to come. In this video, he's bringing his fifteen-year-old stamped concrete back to life.
Resealing Your Stamped Concrete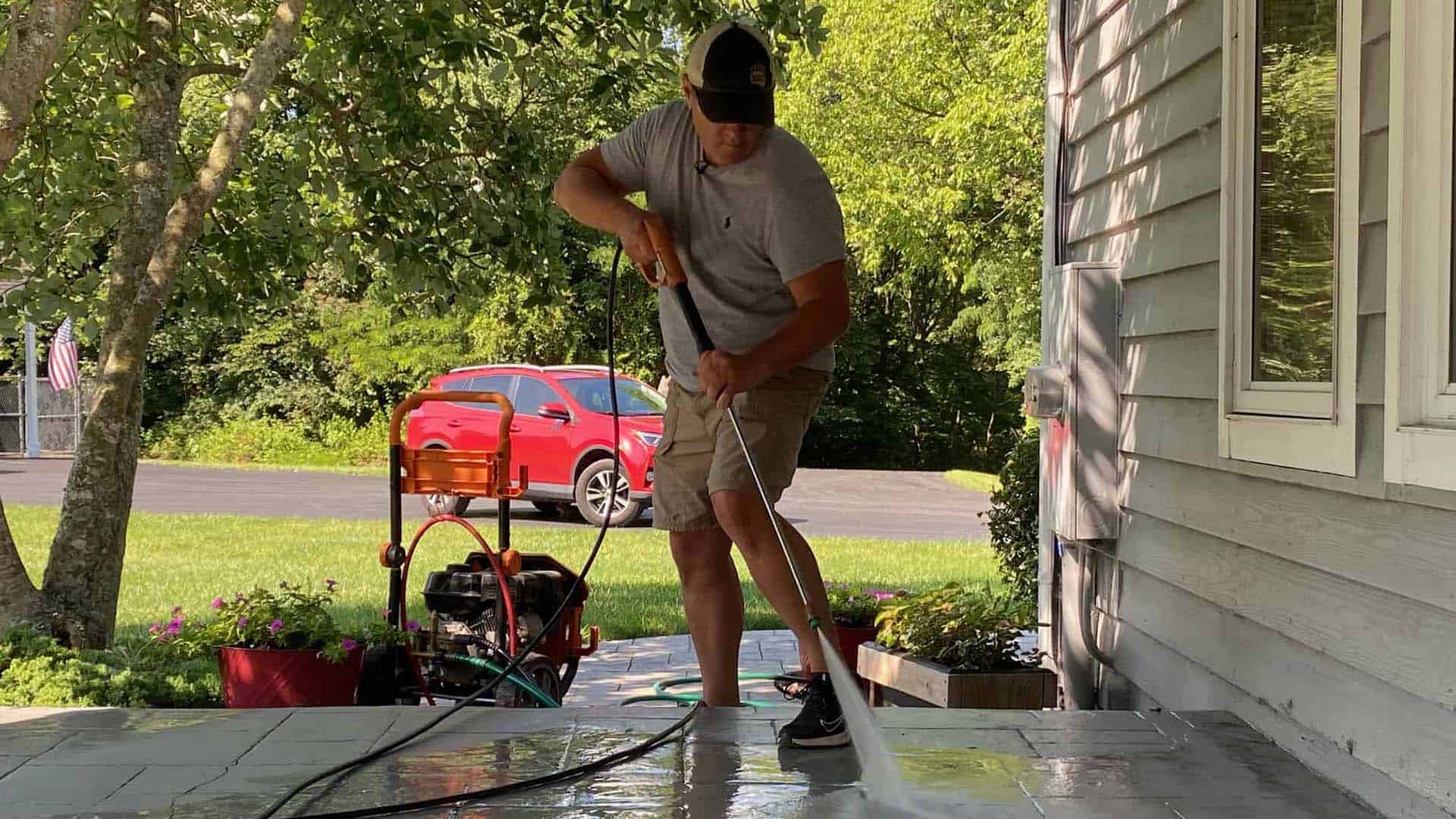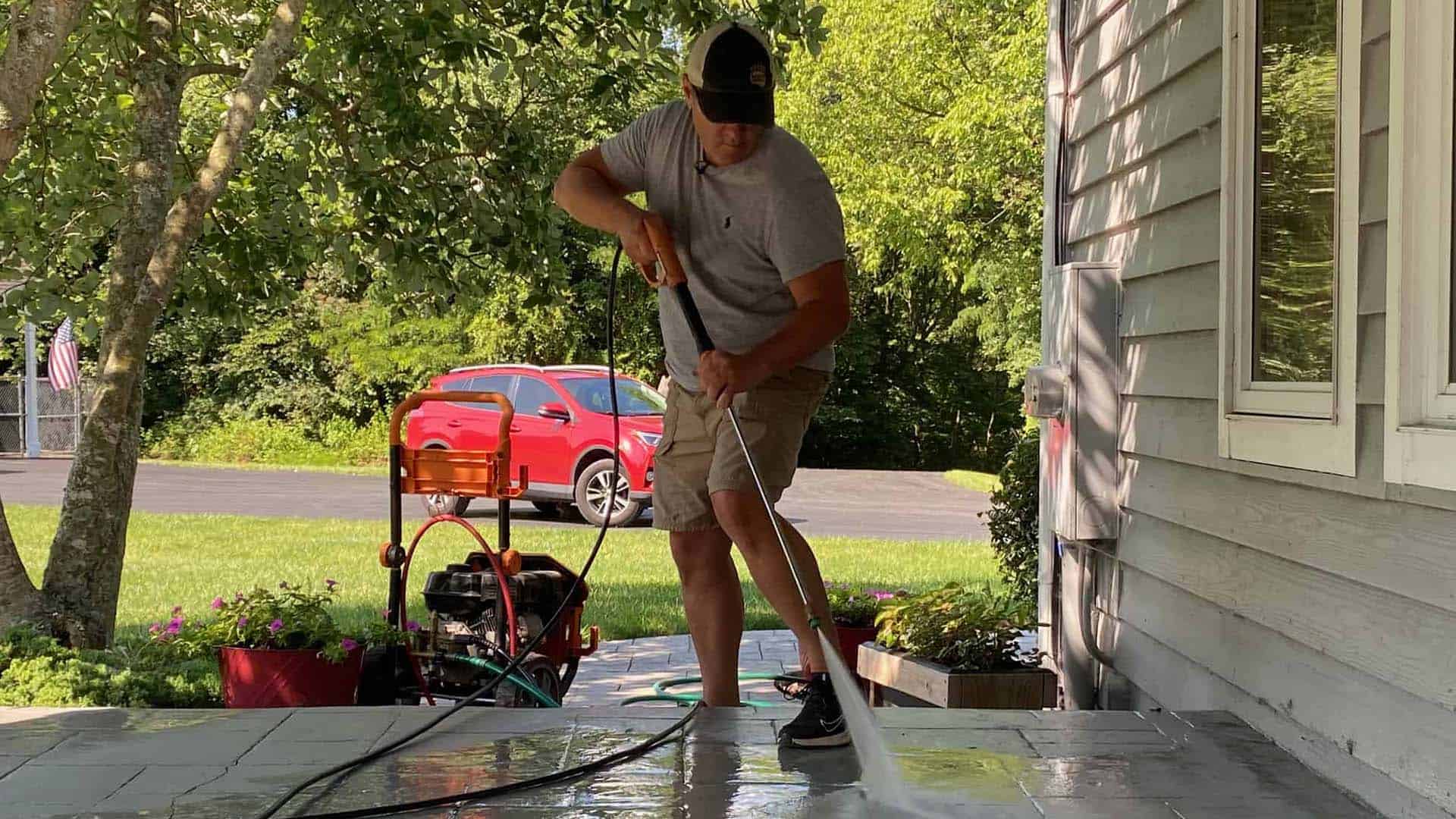 Power wash.
It's crucial that you power wash before you begin resealing stamped concrete. You don't want to trap dirt or debris under the sealer. Thomas recommends paying close attention to cracks, seams, and edges because they tend to get missed with the power washer, but they need the most attention.
Fill in the cracks.
Thomas cautions you to take your time with this step! You want to be sure that everything is filled and smooth for easy application of the sealer. He says there are tons of products out there for this step, but you want to be sure that you're using a product specifically designed for stamped concrete.
Prepare your sealer.
Thomas works with a five-gallon can of clear, concrete sealer. He suggests going to an expert and asking them to walk you through what sort of sealer you'll need. It's important that you let them know if any sealers have been used on the concrete before as some don't interact well with one another and can cause some serious problems.
You can purchase color packets for your clear sealer and can play around with creating just the right color for your stamped concrete. If you have a smooth texture, you can even add in a grip (a sand-like substance) that'll give you a little bit of roughness for good traction. Thomas recommends this if you've got a smooth concrete surface as adding high-sheen sealer to already slick concrete can be dangerous.
The labor.
This is where the bulk of your work is going to be because you're ready to apply the sealer. First, Thomas suggests going in with a small to medium-sized paintbrush so you can get all the edges and corners (especially where the concrete rolls into a step or meets with the wall). From there, use a large, thick paint roller on a long pole to apply the sealer. Be sure to start on one side and work your way backwards to avoid painting yourself into a corner.
If you're thorough and careful on your first run, then you shouldn't have to proceed with a second coat. Allow your sealer 10-12 hours to fully dry. In a lot of cases, it looks as good as when it was brand new!
More Like This: