There are so many different ways to improve or makeover an outdoor living area. Although, choosing hardscape options, outdoor furniture, and accessories may be a chore, deciding which plants to decorate and accessorize with doesn't have to be. In this Backyard Life video, Today's Homeowner co-host Chelsea Lipford Wolf shares expert advice on how to choose the right deck or patio plants. (Chelsea offers a hint: plant tags will be your best friend in this process!)
Chelsea says the first thing to consider is how much sunlight plants will need in your specific outdoor living space? "It won't help to add plants that can't thrive in the space you have to offer them," she notes. If your patio or deck is in the shade most of the day, look for plants that are in the shade at the nursery and have 'shade tolerant' listed on their care tag. If your outdoor area gets sun 6+ hours of the day, opt for the 'full-sun' plants.
Next, decide how much time you want to dedicate to watering your plants. If there isn't a garden hose near your planting area, you're less likely to water as often, so you may want to choose drought-tolerant species that require less frequent watering. Some varieties of plants require frequent watering for the first few weeks while they establish roots, but then are OK with dry spells between rains. "If you have a built-in irrigation system, use the plants' tags to dictate how you'll want to program it," Chelsea notes.
And, don't forget variety, as even your favorite plant or flower can lose its wow factor if that's all you plant. Chelsea suggests not simply looking for different plants, but also mixing up the size, color, and texture plants you select so your outdoor living area will be visually interesting—not just a sea of green.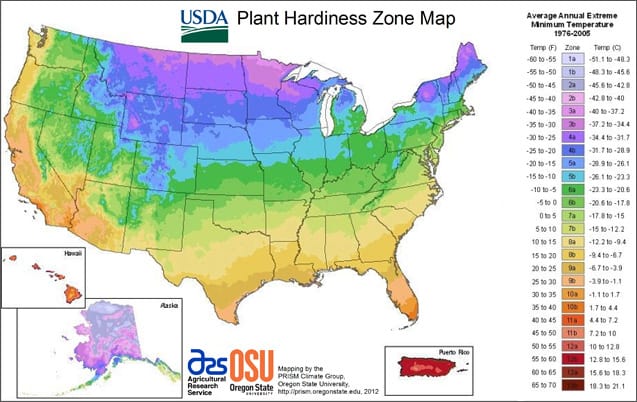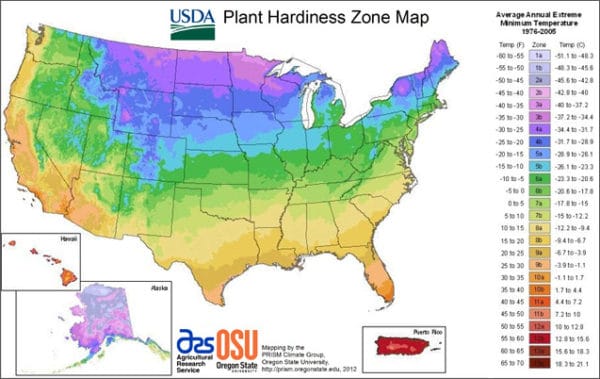 RECOMMENDED VIDEO:
Find Your Plant Hardiness Zone
When choosing what kind of plants to put down in their yard, most homeowners think of the what and the where. A beautiful plant in a prime location enhances curb appeal and even bragging rights. Less thought is given, however, to understanding your USDA plant hardiness zone, and all the ramifications that come with them. Watch this video to be sure you know your zone for gardening success.
Additionally, be sure and consult the plant's tag (while at the nursery) to get an idea of its height and width once fully mature. You don't want to choose something that ends up crowding your patio, or growing up into your roof overhang, Chelsea says.
Another question to ask yourself is how much maintenance you want to be responsible for. If you're not interested in changing out plants seasonally, or every year, stick with perennials that will come back year after year. Keep in mind that bright, annual flowers will only flourish for one season before needing to be replaced.
Finally, Chelsea recommends that you, "Consider what kind of insects and birds the plants will attract or repel from your outdoor living area. For example, sunflowers attract bees, so if you're fond of them, plant them where they can be enjoyed from the patio, but are far enough away that you don't get stung."
More Outdoor Living Space Ideas: