An increasing number of homeowners are rediscovering the sanctity and entertainment backyard patios can provide. In this Backyard Life video, Today's Homeowner host Danny Lipford explains how adding an outdoor shade structure to your patio will help maximize your entertainment and comfort without minimizing space.
Outdoor Shade Structure Benefits
Patio shade structures provide a number of benefits. Namely, they help filter the sun's harmful UV rays, lower energy costs, and provide overhead protection from falling debris. Plus, pergolas provide the perfect place for vining plants to climb up as they grow—upping the level of beauty in your backyard.
Build Steps
Danny's chosen to build the DIY pergola featured in this video out of pressure-treated pine to better withstand the elements and termites. (He notes that, depending on where you live, cedar and Redwood are good options, as well.)
Danny begins the build by pre-cutting, staining, and sealing his wood on sawhorses. It's a lot easier and safer than doing so from a ladder, he says.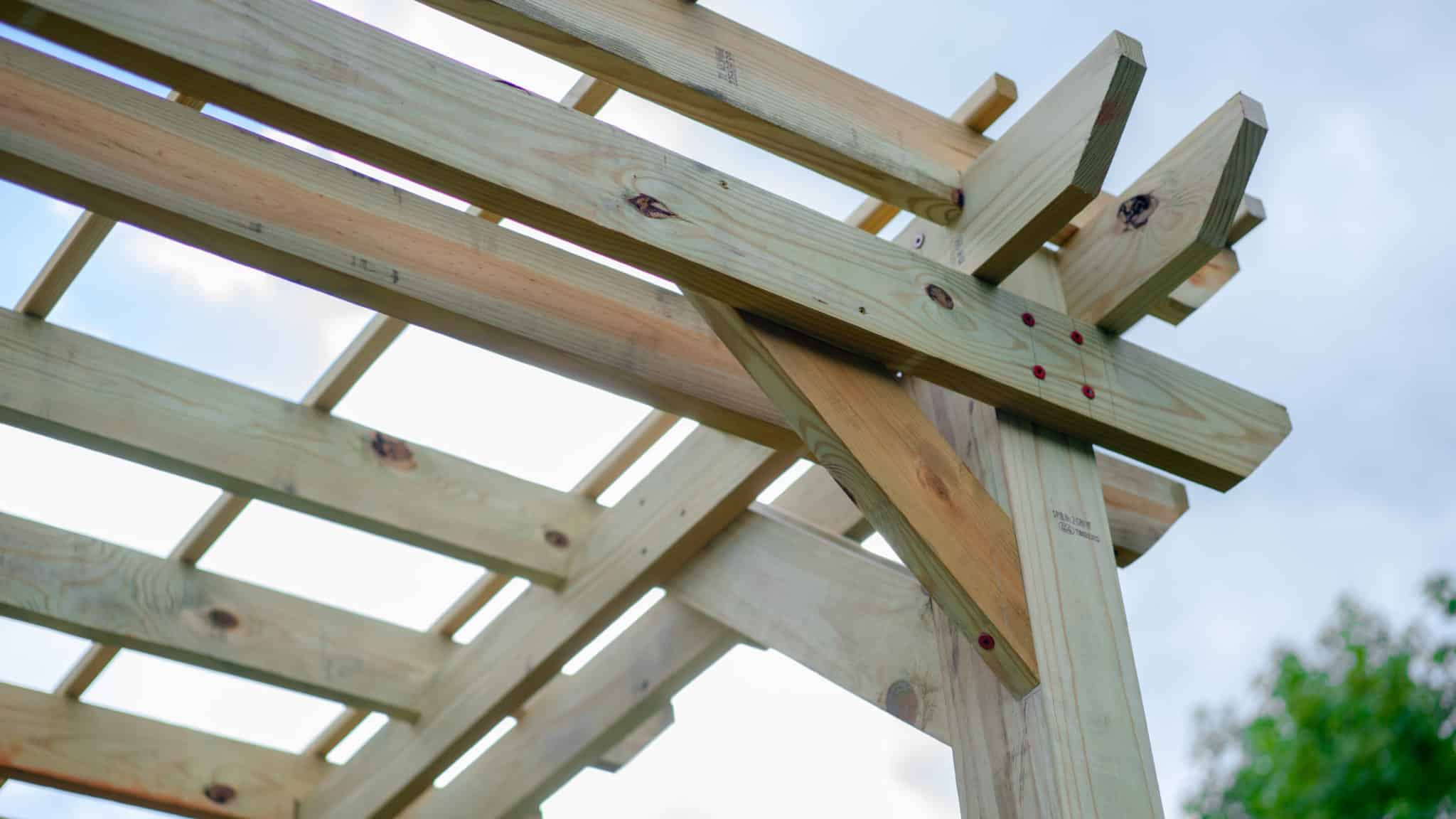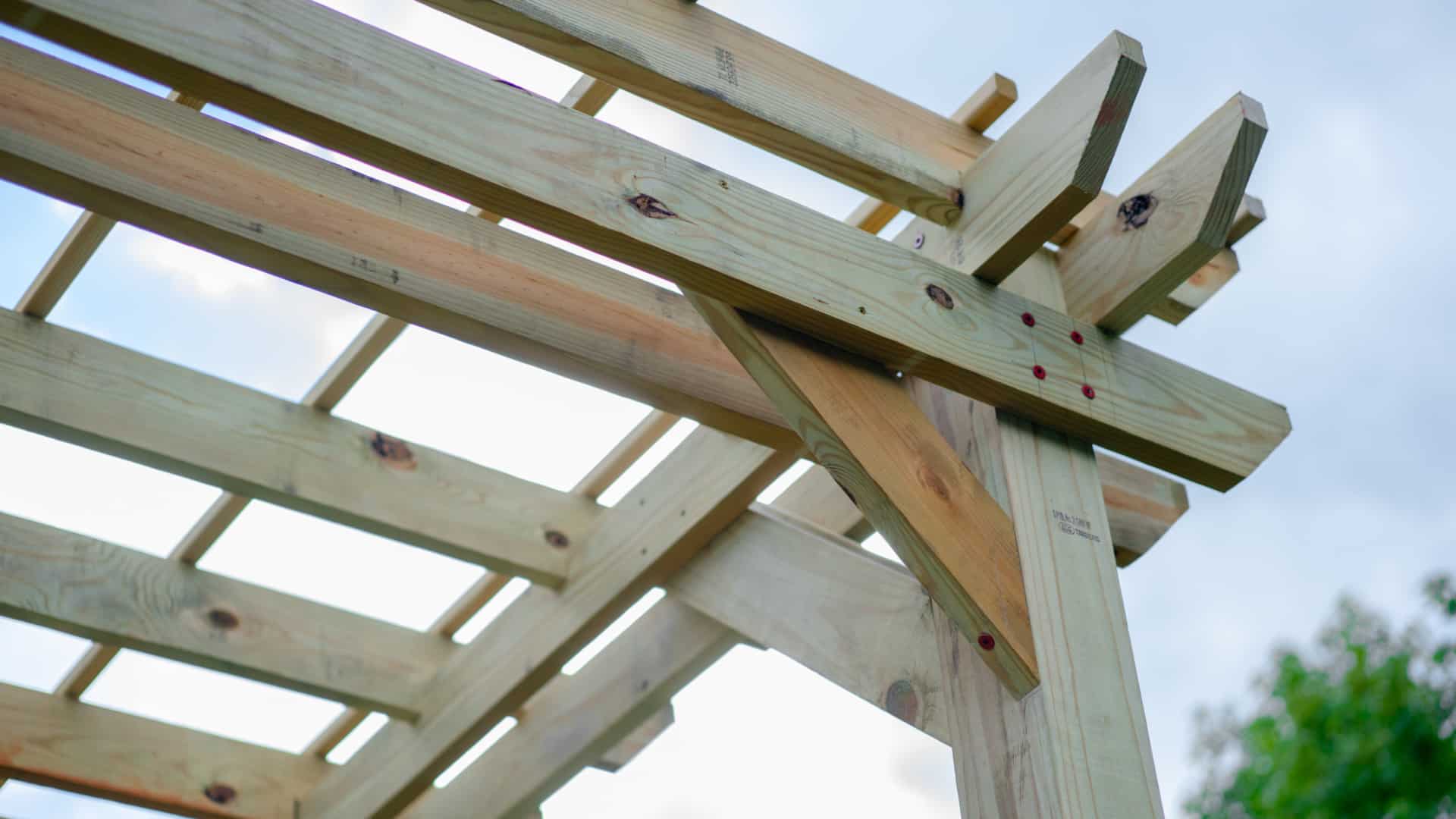 RECOMMENDED VIDEO:
Done-In-A-Weekend Extreme Project: Made In The Shade
Learn how to build a pergola, complete with floor decking. Then, join landscape design expert and Done-In-A-Weekend Extreme Projects host Doug Scott to see how it's done. And, thanks to the help of Mike Jones and his team at Jones Refinishing, get it done right!
Once the stain's dried, Danny and his team install the two vertical exterior posts for the outdoor shade structure. Next, they attach the pergola's three vertical support boards. One connecting the two posts, and two connecting the posts to the home's roof. Danny uses a nail gun to tack each board in place before securing them more solidly together with lag bolts. This helps simplify the pergola frame positioning,
With the frame intact, Danny then installs a shade sail to each of its four corners. Shade sails are a more aesthetically pleasing and cost-effective option than traditional overhead wood beams, he says. And, their UV construction will safeguard your outdoor furniture from premature sun fading.
Adding a outdoor shade structure to your patio is an easy, economical way to bring comfort—and a sense of scale—to your outdoor living space.
More Outdoor Build Projects: