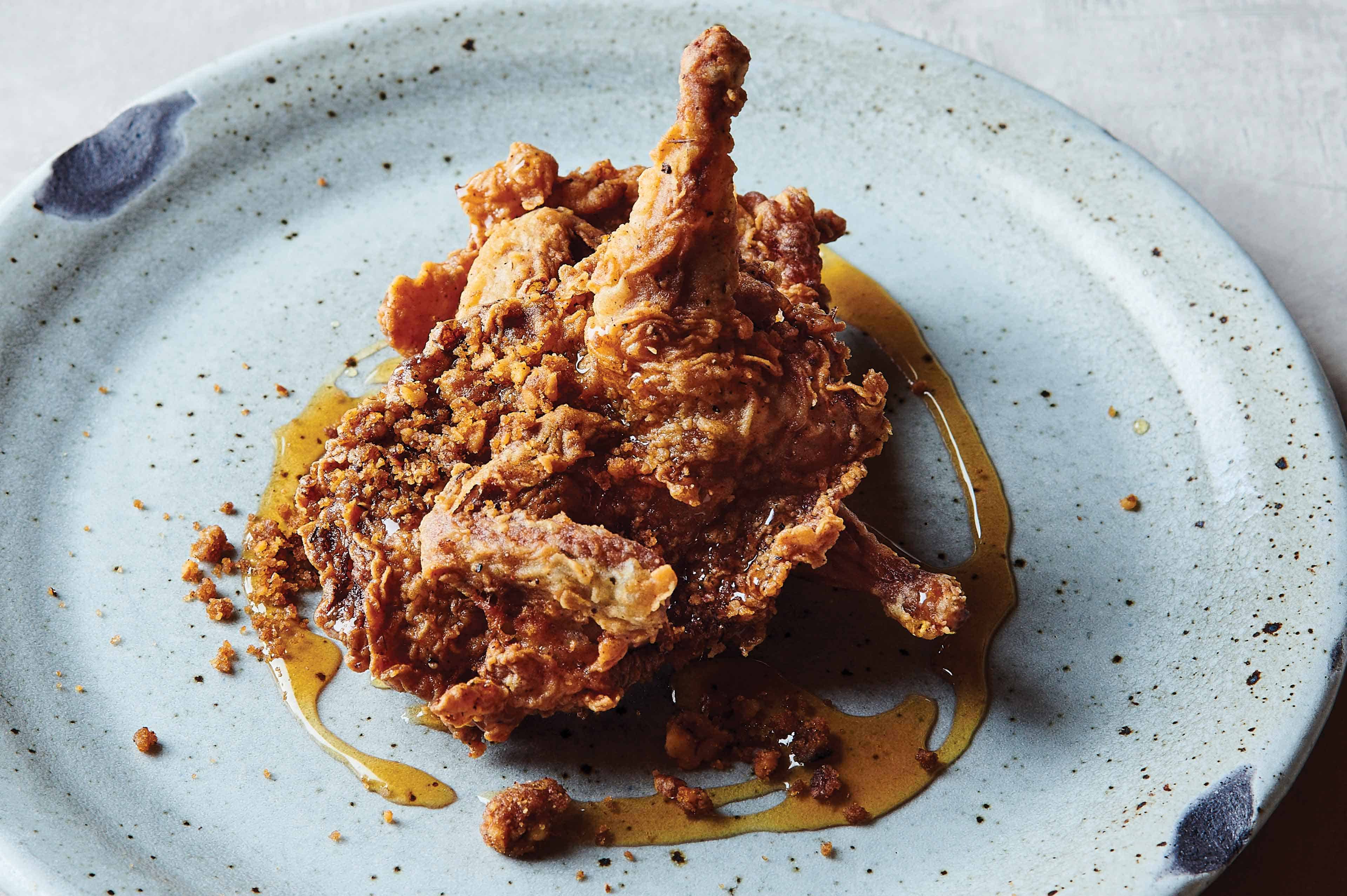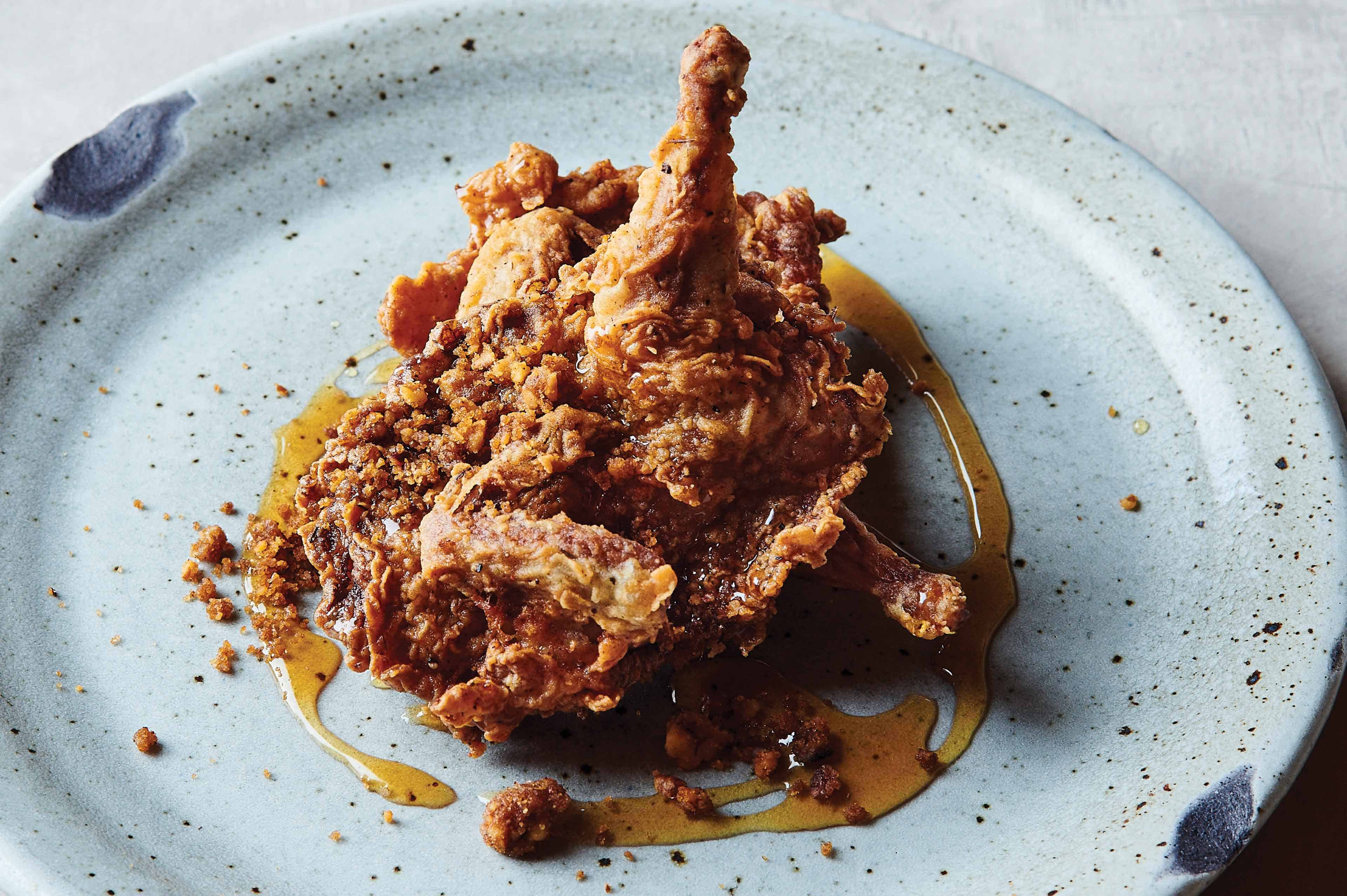 Looking for a traditional Southern spin on a game-bird recipe that's anything but common to most folks? Then, feast your eyes on acclaimed restaurateur, chef and Prime Cuts host Dave Bancroft's chicken fried quail recipe with pecan streusel and honey hot sauce.
This Backyard Life recipe will let you say "farm to table" and really mean it. Once you've brined your quail overnight, this mouthwatering recipe is super straightforward. And, we can pretty much guarantee that your non-hunting friends will want to take up the sport so they can serve it in their backyards, too!
Quail Meat Facts:
Quail meat is a sweet treat that is a favorite among hunters and foodies. Quail is a tasty treat on the barbeque, baked, fried, or stewed. Quails have a good ratio of meat to bones, and given tenderness and small size, the bones are usually eaten as well, instead of being removed. Overall, Quails have a delicate flesh with a taste that's similar to chicken, but more flavorful.
Quails are small birds. One quail would be an appropriate hors d'oeuvre, whereas at least two would be more appropriate for an entrée.
To make this pan fried quail recipe on the grill, prepare the bird as directed and then place in a cast-iron skillet on your heated grill. Be cautious not to overcook quail meat as it will become dry and tough. The quail is sufficiently cooked when the meat is slightly firm to the touch (similar to the feel of a cooked chicken breast) and juices run clear.
Candied butternut squash is a great recipe to replace a typical starchy potato side dish . This recipe is cooked backyard style in a Dutch oven on the grill.
Smoked Creamed Spinach Stuffed Tomatoes are another great side dish for this quail recipe. The homemade creamed spinach that picks up the mesquite wood smoke flavor together with the warm soft tomatoes is really a great pairing. 
Finally, if you are looking for more interesting quail recipes, check out ToTable.com, They are a great resource for home-chefs to source recipes and ingredients for hard-to-find foods.
More Game Bird Recipes: