In this Backyard Life video, expert landscaper and pro-fisherman Brian Latimer shares his tips on how to overseed your lawn to make it look thick and green. Overseeding a lawn is simple, explains Latimer: "I love doing it. I love making a yard look really, really good. And the only way to do that—especially if you have a cool-season grass—is to overseed it in the fall." To overseed, you only need a few tools, and to follow a few basic steps to get the best results.
What is Overseeding?
Overseeding is the spreading of grass seed over an existing lawn. Done right, it's a straightforward process that gets results. As grasses mature, thinning is normal—especially if you enjoy your lawn and use it often. Overseeding keeps your lawn competitive and steeped in youth and vigor, without starting over from scratch.
When to Overseed a Lawn
First, a common question Latimer hears is, "Why do I need to overseed?" Cool-season grasses, in particular, don't have root systems that regenerate. During the summertime when it's hot, you're going to lose a bit of turf. And, some of that grass is going to die to disease simply because it's a cool-season grass. That grass is going to die back or be damaged due to the hot weather. Given all of that, it's best to overseed in the fall.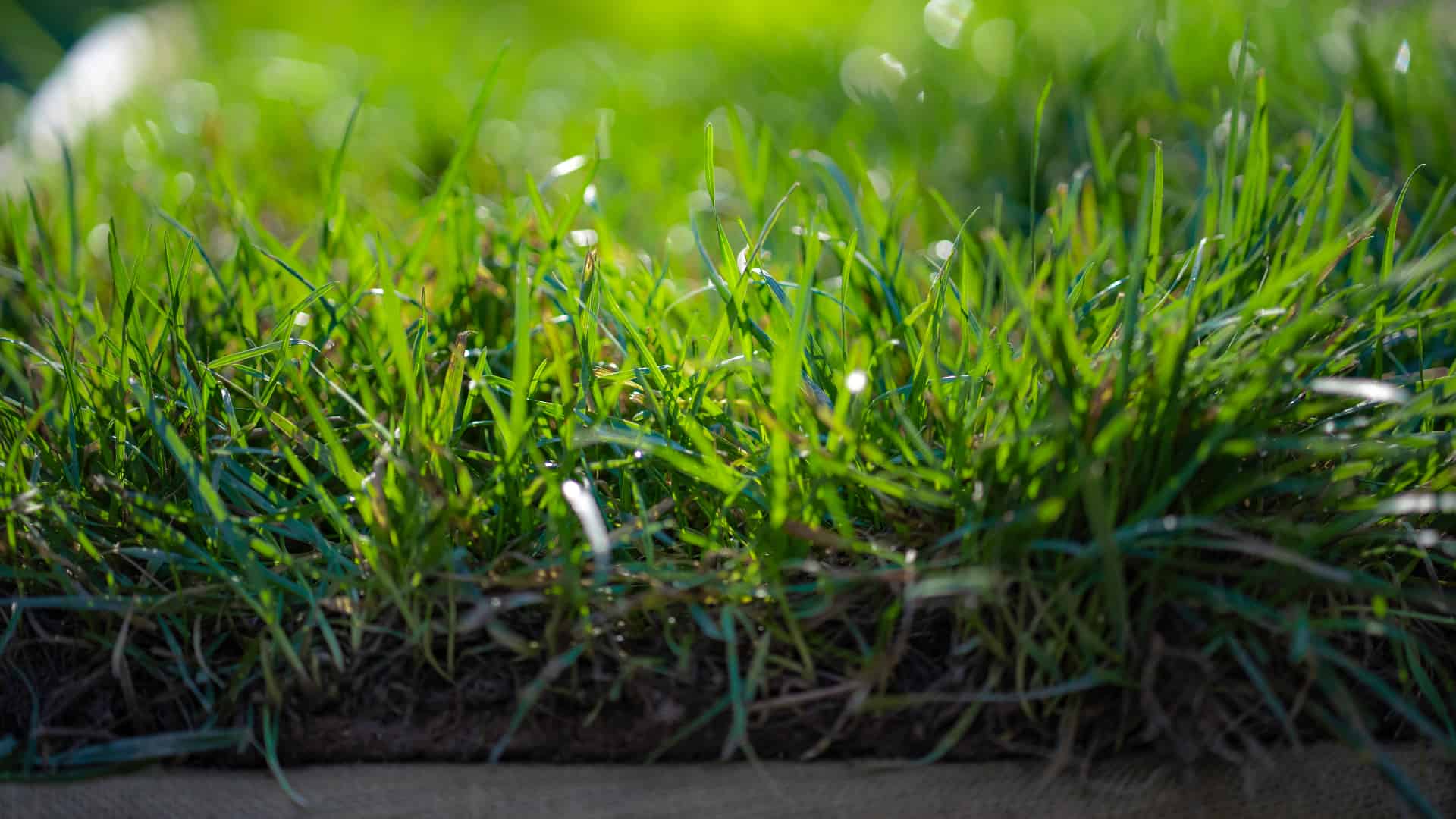 How Often Should I Overseed?
How often you overseed depends entirely on your location. If you live in a warm weather region, it's recommended that you overseed once every three years. In colder climates, you should look to overseed once every five. No matter your region, you should aim to overseed during the cooler months.
It's not a bad idea to test your soil once a year, for many reasons, to make sure your grass truly needs reseeding. Soil tests are the best indicator of the health of your grass.
How to Overseed a Lawn
Can you mow after overseeding?
When you decide to overseed, the first thing you need to do is mow your lawn. Long grass looks great in the summer, but it's not conducive to getting the seed to the soil in the fall. When you overseed a lawn, you need seed-to-soil contact for the grass to germinate. To increase contact, you have to mow your lawn really close to the ground. Latimer recommends getting your lawn to at least 2 to 2.5 inches high before you begin. The shorter, the better. For more tips on determining the right mower height, check out this article: How to Determine the Right Mowing Height.
Remove debris.
Another tip is to always ensure your lawn's clear of leaf and debris matter. If your seed-to-soil contact ratio is inhibited by leaves or any kind of moss on the soil, that's going to cause you trouble down the road. Namely, hindering successful germination.
Aerate your lawn.
Aeration serves a dual purpose. Of course, it's one way of breaking up the compaction caused by mowing throughout the season. The second reason to aerate, says Latimer, is because it also creates the perfect little environment for your seedlings to germinate. As an example, Latimer fills a cup with a little bit of soil to represent the core plug that was just created by running the lawn aerator across an entire yard. The opening of the cup is the hole created by that plug. When you go to broadcast your seed, the seed goes inside that hole. So now, explains Latimer, if a big storm comes in the fall, that seed can't be blown or washed away because it's protected in the core plug—a perfect environment for it to germinate.
Fertilize.
When you fertilize, the same thing happens. If you spread fertilizer over the entire yard, it goes into the core plug where the seed is, and won't get washed away, either. When it does rain, the seedling is lower in the ground and it's protected and will hold moisture longer. It will also be protected should there be a cold snap. In a way, says Latimer, aerating creates the perfect little greenhouse for seedlings to grow in.
While you're learning how to overseed your lawn, consider digging a little deeper into fertilizer. This article, Understanding Fertilizer Numbers, breaks down the fertilizer numbers and explains just what they mean.
Take care of leveling issues.
While you're overseeding your yard, it's also a good time to take care of any potholes or areas where you've removed trees.
Spread the seed.
This is the easiest part of the overseeding process. If you have a big yard, Latimer suggests using a broadcast spreader. If you have a really small yard or area to overseed, you may be better off with a drop seeder so you can drop those seeds directly to the soil. But, for a bigger space, Latimer suggests using the broadcast spreader because it will be a lot quicker and easier to be precise with your seed droppings.
It's recommended that you only seed one grass type per square foot in order to avoid planting too much seed at once.
Final overseeding tips.
One of the things Latimer always watches for really closely after overseeding, is making sure he keeps as much debris off the lawn as possible. If not, it'll ruin all the work you've just put in. Second, don't mow for a very long time. Stay off of the lawn for at least three to four weeks. During this time, water's going to be the next most important part of keeping that lawn in survival mode. That seedling is just like a little baby—very tender in the beginning. So, keep an eye on the moisture content in the soil. If it's not getting water, it's going to die. If you don't have an irrigation system, now's the time to get one. Then, you can set the timer, walk away, and not have to worry about it.
While this may seem like a lot of work to keep your cool-season grass looking great year round, Latimer promises that—in the end—it makes for a very, very spectacular lawn.
About Brian Latimer
What does pro fisherman Brian Latimer know about how to overseed a lawn? Well, a lot actually. Before becoming a pro fisherman, his day job was running his family's landscaping company. Latimer also thought that landscaping was the perfect career to transition into from professional fishing.
As a landscaper, you get up early, and get your work done by early to mid-afternoon. Then, you can get out on the water and fish until dark. So, for Latimer, working in the landscape business was perfect for his fishing career.
At Latimer's family landscaping company, he did just about everything—irrigation, landscape installs, regular maintenance, and overseeding. And, during this time, one of the cool things he did was to compete in the State Star Agra Businessman.
Thanks to his involvement in his family business, Latimer won South Carolina's 2001 State Star Agra Businessman against other teenagers his age. He won the award by overseeding lawns in the fall. So basically, Latimer says, he was a professional at making lawns look good long before becoming a professional fisherman.
More Lawn Maintenance Tips: