Natural landscaping—the incorporation of native plant material into a formal design plan—is a great way to create tranquil gathering settings that attract more wildlife visitors in the process. Specifically, an environment that butterflies, birds, and other wild creatures feel at home—and find food and shelter—in.
Although traditionally relegated to rural properties or other expansive settings, natural landscaping can be used to transform virtually any backyard—regardless of size—into an organic oasis.
Benefits of Natural Landscaping
Utilizing native plants can help with the following when compared to non-native plants:
Save money—namely on natural resources like the amount of water needed to hydrate them
Better resistance to local weather patterns
Less maintenance since they're typically more resistant to disease, drought, and other environmental risks
Help restore properties to their natural habitats
Rarely invasive, allowing other garden plants to grow freely
Eliminates the need to use fertilizers and/or pesticides
Creating Natural Gardens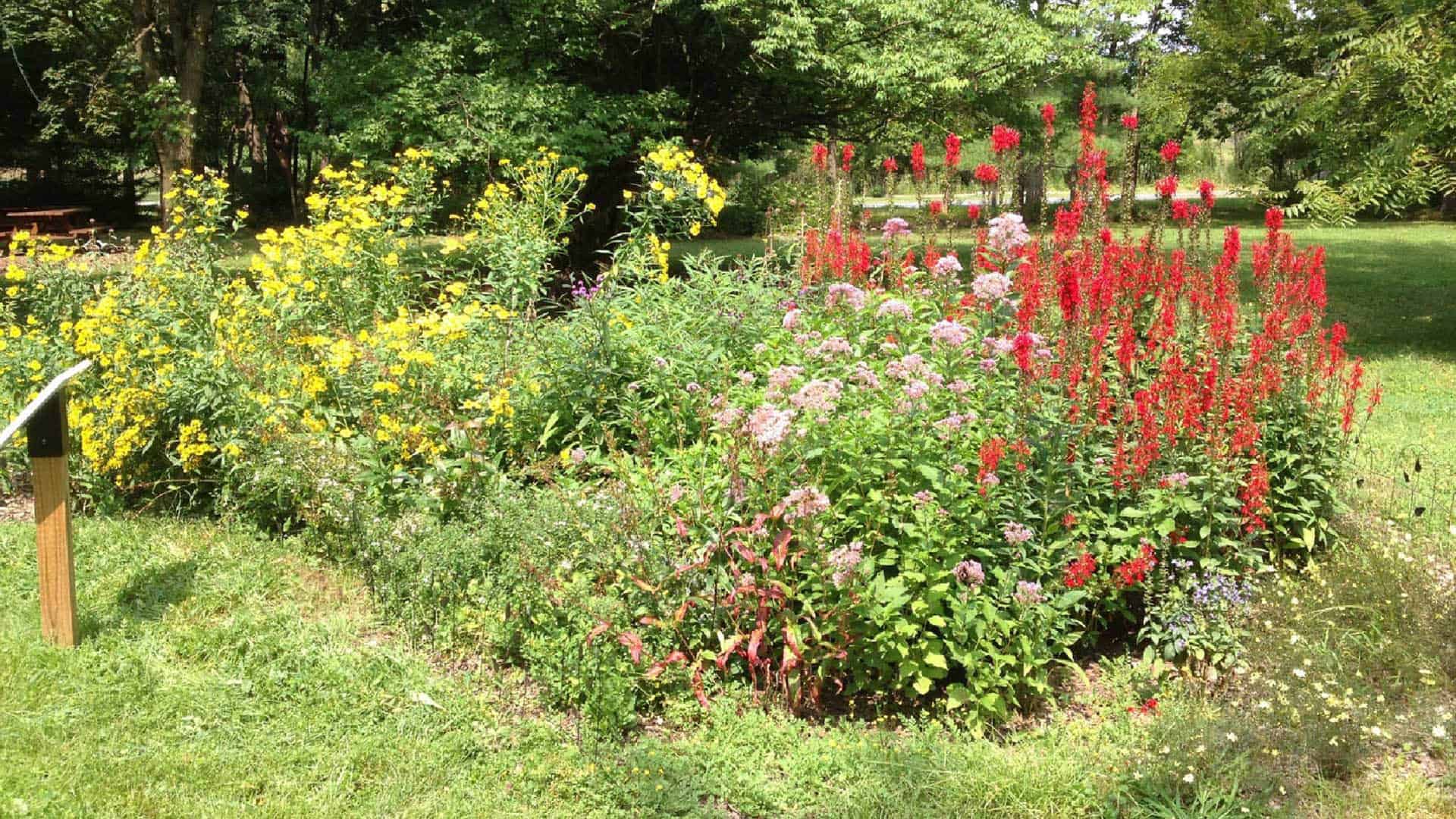 While manicured hedges and precisely edged lawns are visually pleasing, there's something to be said about a garden that's been left to grow naturally. Vines rambling over structures and flowers growing freely among garden beds have a charm of their own.
To create a natural garden, first plan the look you want to achieve based on your climate and existing backyard features. Depending on the region you live in, draw inspiration from regional ecosystems like woodlands, meadows, wet- or drylands, or deserts to help dictate your planting style and color palette. Depending on your climate, you can create an untamed garden that feels like a shady forest retreat by installing ferns, shrubs and woodland flowers; or a sun-drenched oasis, filled with low-water plants. Either way, anchor the garden with a few evergreen shrubs for structure, and then allow smaller plants, grasses, and perennials to fill in naturally, overlapping and spilling into pathways.
How to Elevate With Natural Hardscapes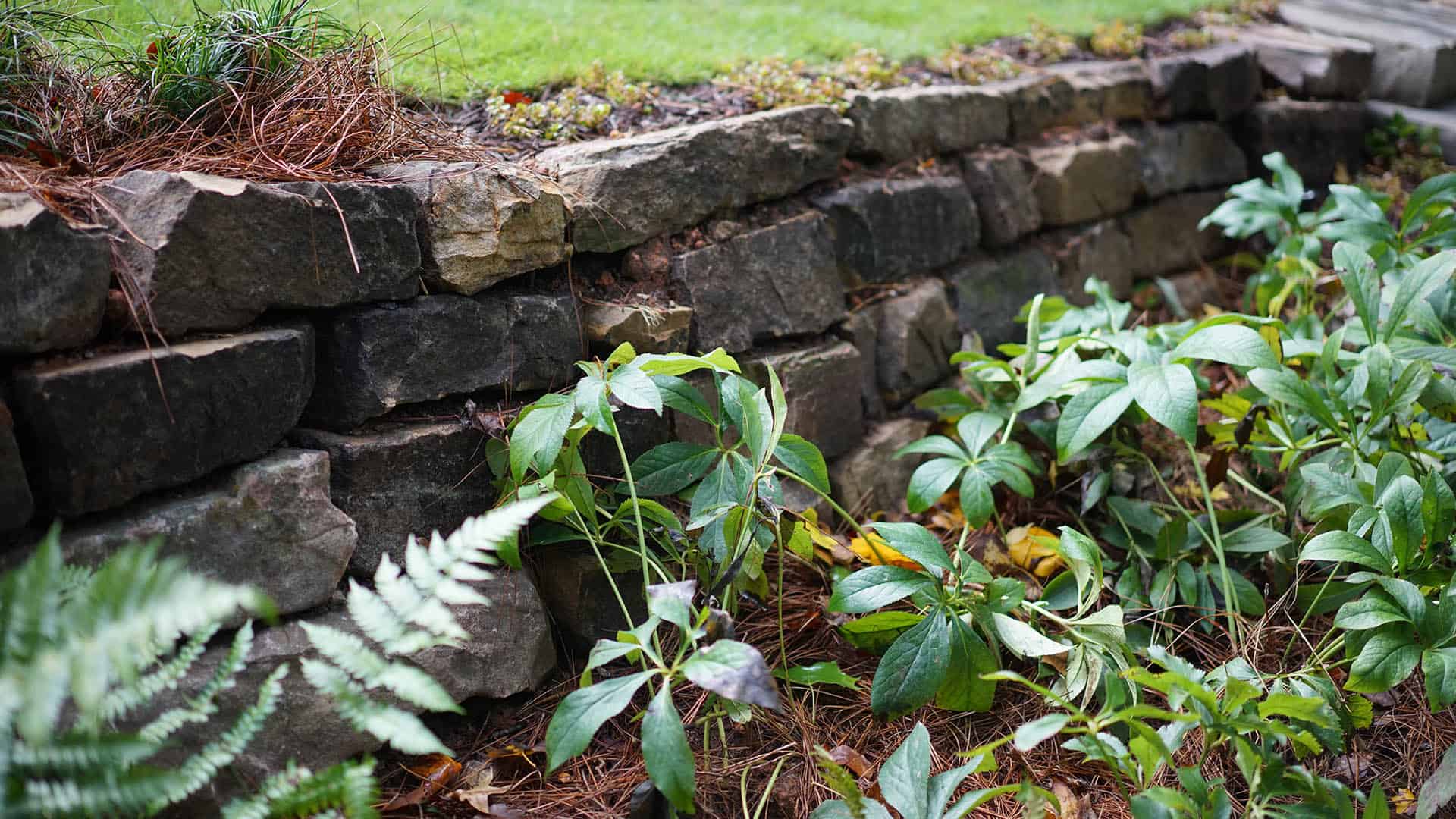 Once native plants best suited to your specific growing conditions (we recommend checking with your nearest agricultural cooperative) have been added, consider any of the natural hardscape features, below, to create an even more organic-feeling property.
When choosing hardscape elements to anchor your natural gardens, try and keep man-made building materials to a minimum. Instead, turn to organic options like local stone, gravel and recycled wood for walls, walkways and fences. For example, if you have a sloped backyard, you may want to consider adding a boulder retaining wall instead of a traditional cement wall. Going this route, will help you create a functionally level area while achieving a natural look you, your guests and wildlife will all appreciate.
Learn how to build a boulder retaining wall in this Done-In-A-Weekend Extreme Projects episode.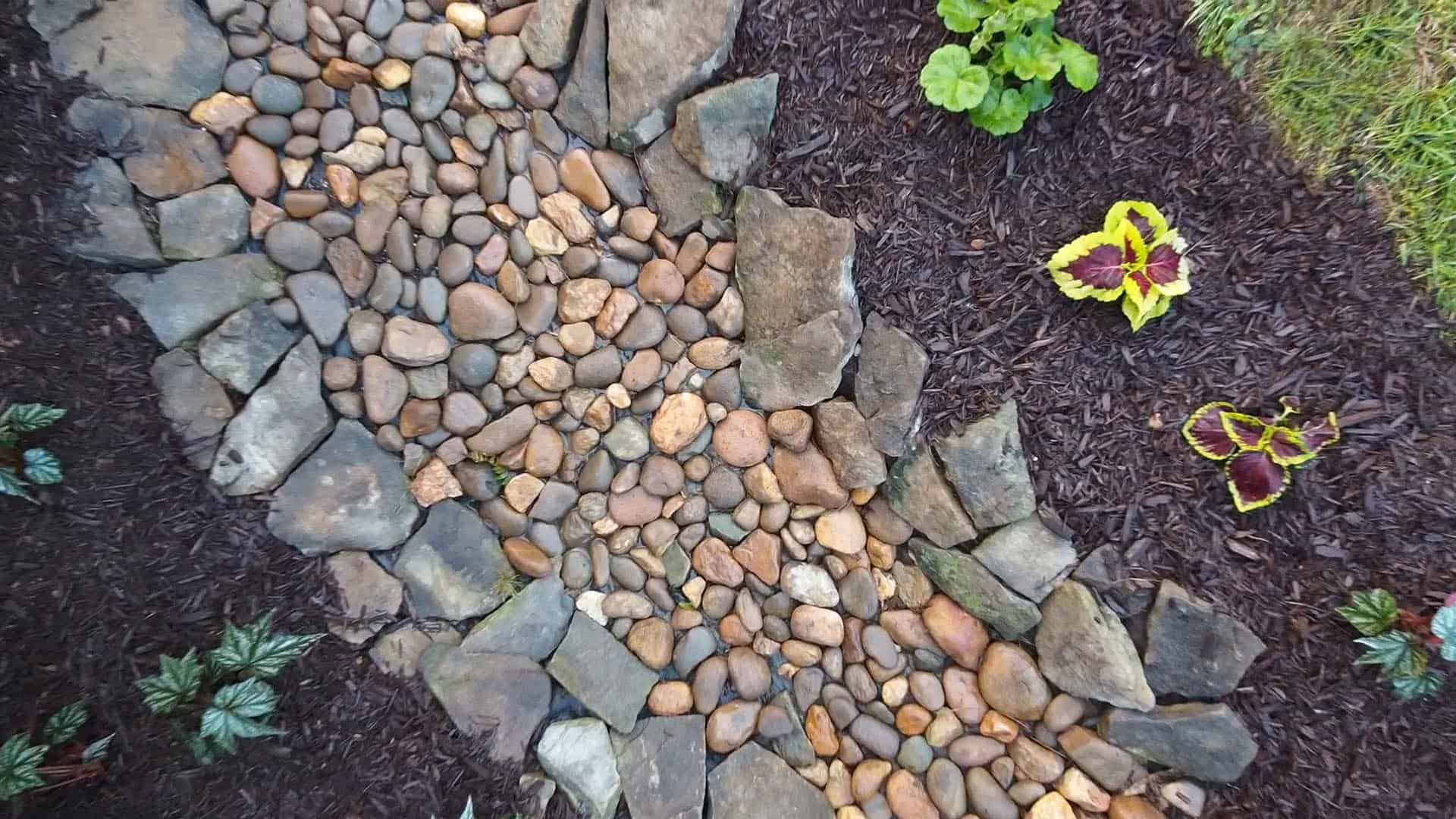 Another popular backyard hardscape feature is a dry streambed. This easy, DIY landscaping project is simply a gully or trench lined with stones. Then, edged with plants to mimic a natural riverbank ecosystem.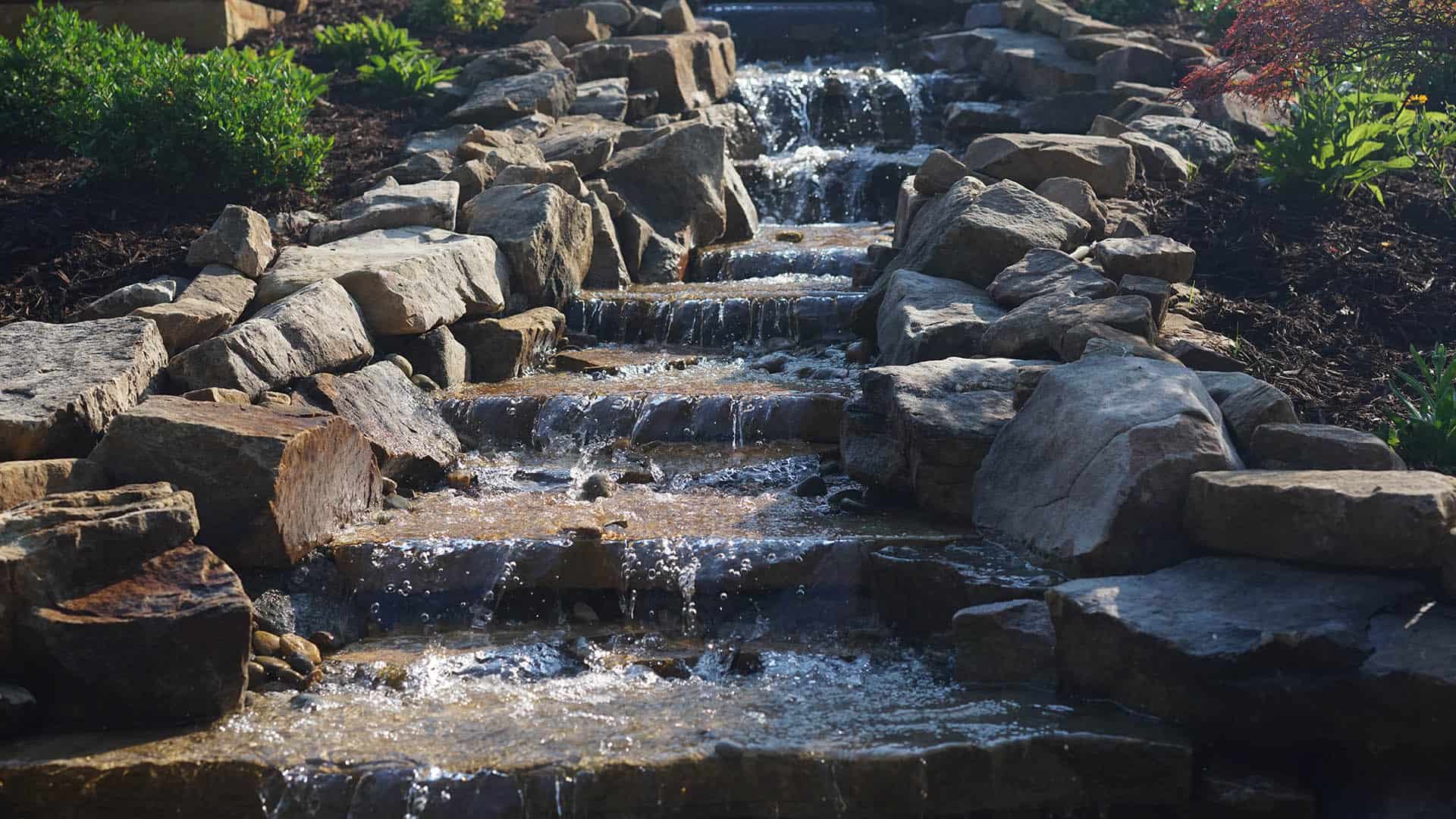 Backyard water features are another outdoor living element perfect for injecting visual interest, calm—and wildlife—into your landscape. A small pond or lake is a great way to enhance your backyard landscaping and provide a better wildlife environment. Namely, it'll attract beneficial insects, amphibians, birds and small animals, making your backyard landscaping more beautiful, rich and eco friendly. Gently sloping banks attract birds and animals to use the water edge, as well.
In this Done-In-A-Weekend Projects video, landscape designer and Done-In-A-Weekend Projects host Doug Scott takes a look at different types and styles of backyard water feature, as well as the pros, cons and maintenance considerations for each.
Once your natural gardens and hardscape elements are in place, you can anchor them with other natural-looking features to increase the peacefulness and calm of your new natural landscape.
Instead of 'built-in' seating areas that are heavy on hardscape, opt instead for more flexible arrangements of chairs, tables or fire pits that can be moved around.
Portable furniture allows you to move your outdoor gathering spot according to what feels best in each season. Perhaps one area of the garden—such as under the canopy of a large shade tree—is more appealing in summer, while a spot that catches late-afternoon sun can be welcoming in winter.
No matter the specific natural landscaping style and/or complementing hardscape features selected, you will have achieved a sanctuary you and your local wildlife can enjoy for years to come.
More Landscaping Tips: