When it comes to home gardening, the sky is the limit! Growing food or beautiful flowers is achievable in any backyard, through container gardening on your deck, porch, or patio. An alternative to in-ground or raised-bed gardening, gardening with planters saves time and space. From fresh-picked herbs, lettuce, and tomatoes off the deck, to beautiful summer blooms in planters on the front porch, planter boxes (or any type of container) can produce bountiful herbs, veggies, or flowers with proper planting and care. The tips below will help you to ensure growing success all summer long.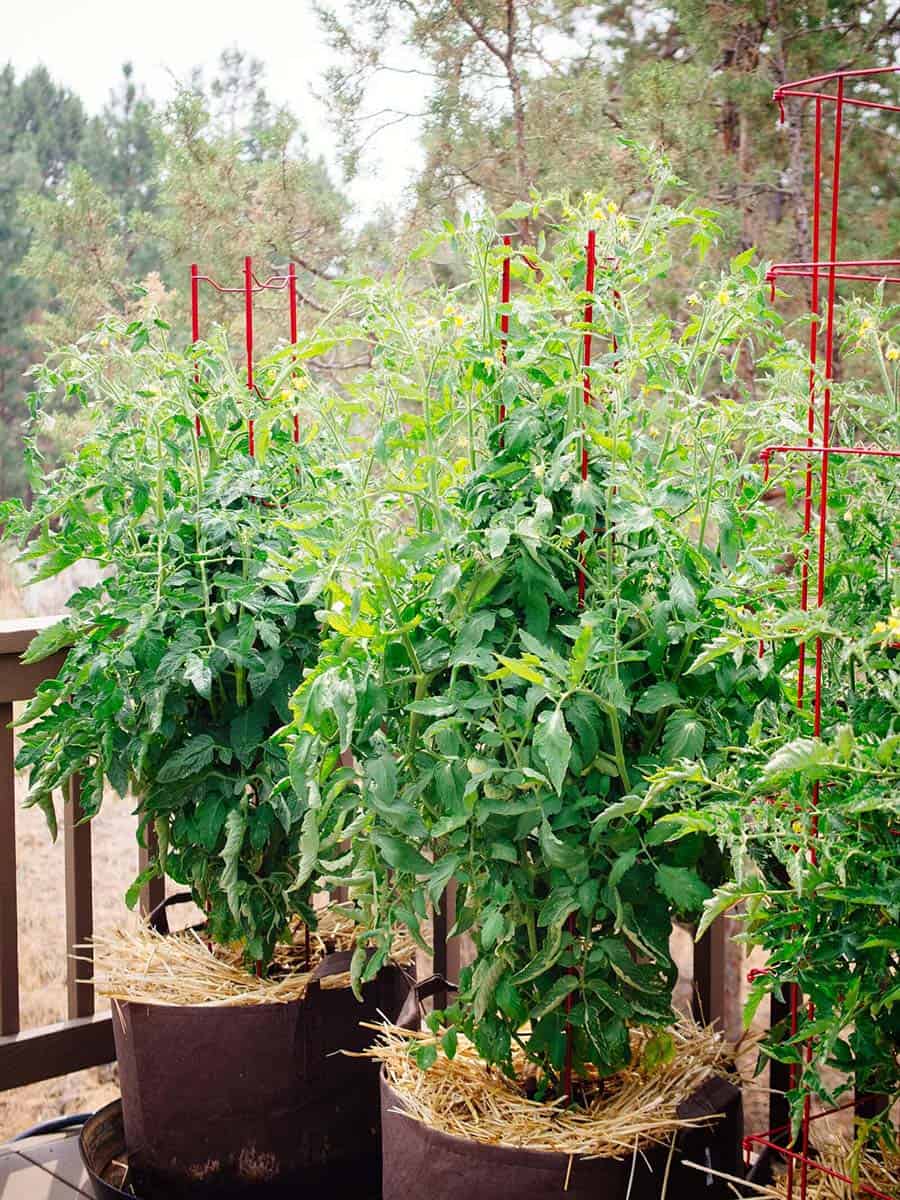 6 Small Space Gardening Tips
Sunlight: Locate your planters in proper sunlight, based on the plants' individual needs. Most vegetables—as well as many flowering summer annuals—require full sun (6+ hours of direct sunlight per day). To accommodate varying growing conditions, there are shade-tolerant plants that you can pick as well. If you live in a hot climate, afternoon shade may be important to prevent plants from wilting in the sun, as well as to reduce moisture loss in the soil. Avoid dark-colored or metal planter boxes, as they can overheat in the sun and fry the roots.
Soil: Fill your planter boxes with a quality potting soil. Avoid using soil from your yard or garden, as it is too heavy and will compact in the containers, not allowing for proper drainage. Using potting soil will also help to reduce weeds and pathogens. To avoid disease, change out your soil each year.
Water: Planter boxes dry out more quickly than in-ground gardens and require frequent watering. When determining the watering schedule, consider factors such as air temperature and sunlight. Daily watering, or even watering twice a day in hotter climates, may be necessary. To prevent stress to the plants' root systems, planter boxes should be kept moist and never allowed to dry out fully. Containers should have holes in the bottom for drainage to prevent excess moisture, especially if accessible to rainfall. Soil that is too dry—or too wet—can affect proper growth. For this reason, watering planter boxes is more involved than other types of gardens.
Feed Your Plants: Use a potting soil mix with fertilizer, or add fertilizer or compost at the time of planting. Fertilize or add more compost throughout the summer as well to encourage continued plant growth, blooms and fruiting.
Plant Selection: Knowing how to build an elevated garden bed is nothing without having the plants in it! Many vegetables and herbs will grow well in planter boxes. Given space limitations of planter boxes and containerized gardening, consider dwarf or bush varieties of vegetables, rather than sprawling vine varieties. For tomatoes or other vegetables that require support (such as peas), provide cages or trellises to support the plants and vines. Plants that don't do well in planter boxes include corn, large pumpkins, and melons. Consider sunlight requirements, as well as the mature growth height, width, and the growth "habit" of the plants. When designing a flower planter, include plants with different growth habits, such as trailing greenery to drape over the edge of the planter, upright species that will grow tall, and mounding or clumping habit species which will fill in the planter. Plants of different heights will be most compatible with each other. If planting flowers, consider colorful native pollinator-friendly blooms that attract and feed hummingbirds and butterflies for an added bonus to your summer deck garden!
Container Selection: You can use almost anything when container gardening on a deck, but consider these factors to ensure success:

Material: Wood, ceramic and plastic are all suitable materials for planter boxes. Avoid metal or dark colors, which will heat up in the sun. Also avoid pressure treated lumber if building your own planter boxes for crops. If using ceramic or terracotta clay pots, bring them indoors overwinter to prevent freezing and cracking. If you're looking for a quick, easy and cheap container in which to grow some deck veggies, a 5-gallon bucket from the hardware store makes a great container garden! Drill holes in the bottom for drainage, fill with quality soil, and enjoy fresh tomatoes off your deck all summer long.
Size: Depth is very important. Root systems require adequate soil depth and space to grow. Reference this chart for proper container sizing, spacing and variety selection by vegetable type.
Drainage: Allowing water to drain out of your planters is critical, as roots require oxygen to grow. Without sufficient drainage, the roots will suffocate. Drill several holes (minimum of ½ in. diameter) in the bottom of the container, and elevate the container off the ground to ensure the water can drain. A loose, organic soil will also aid drainage.
Limited on space? Even the tiniest deck can accommodate plants! Consider vertical container gardening on your deck, which utilizes a trellis, or stacked containers to grow upwards instead of outwards. Or, consider deck railing planters or window box planters to add multifunctional aesthetic amenities to your backyard.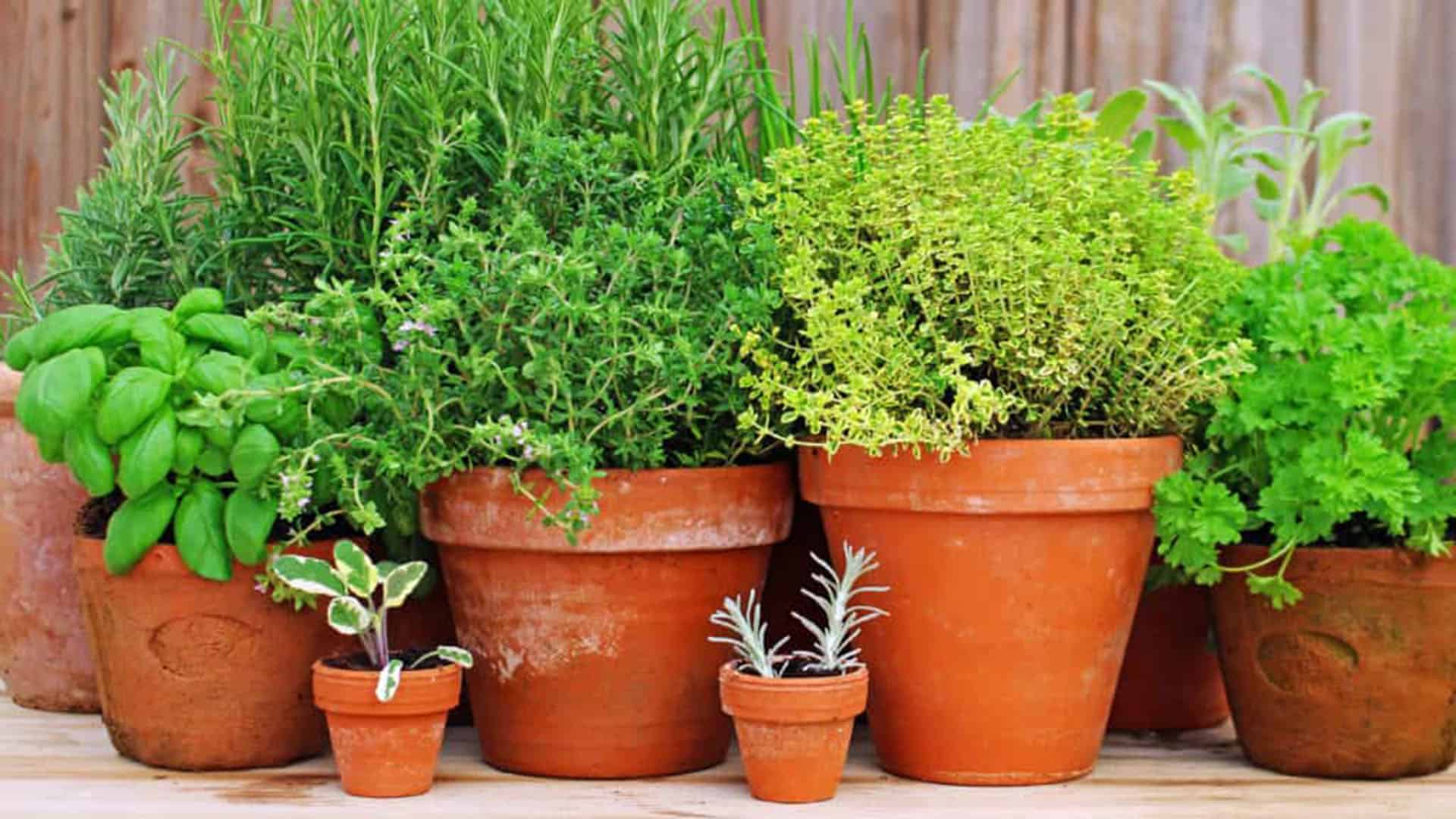 More Like This: