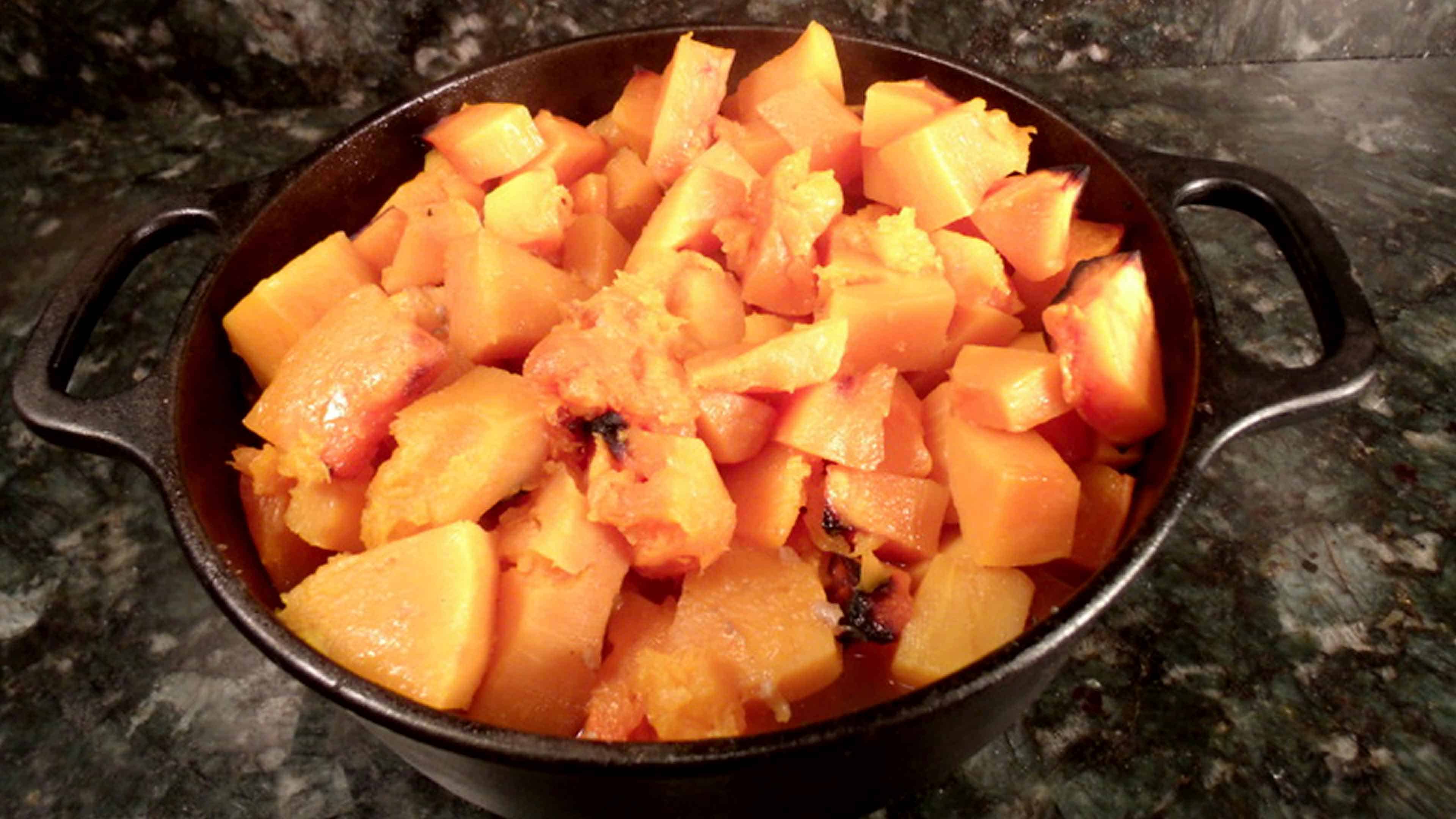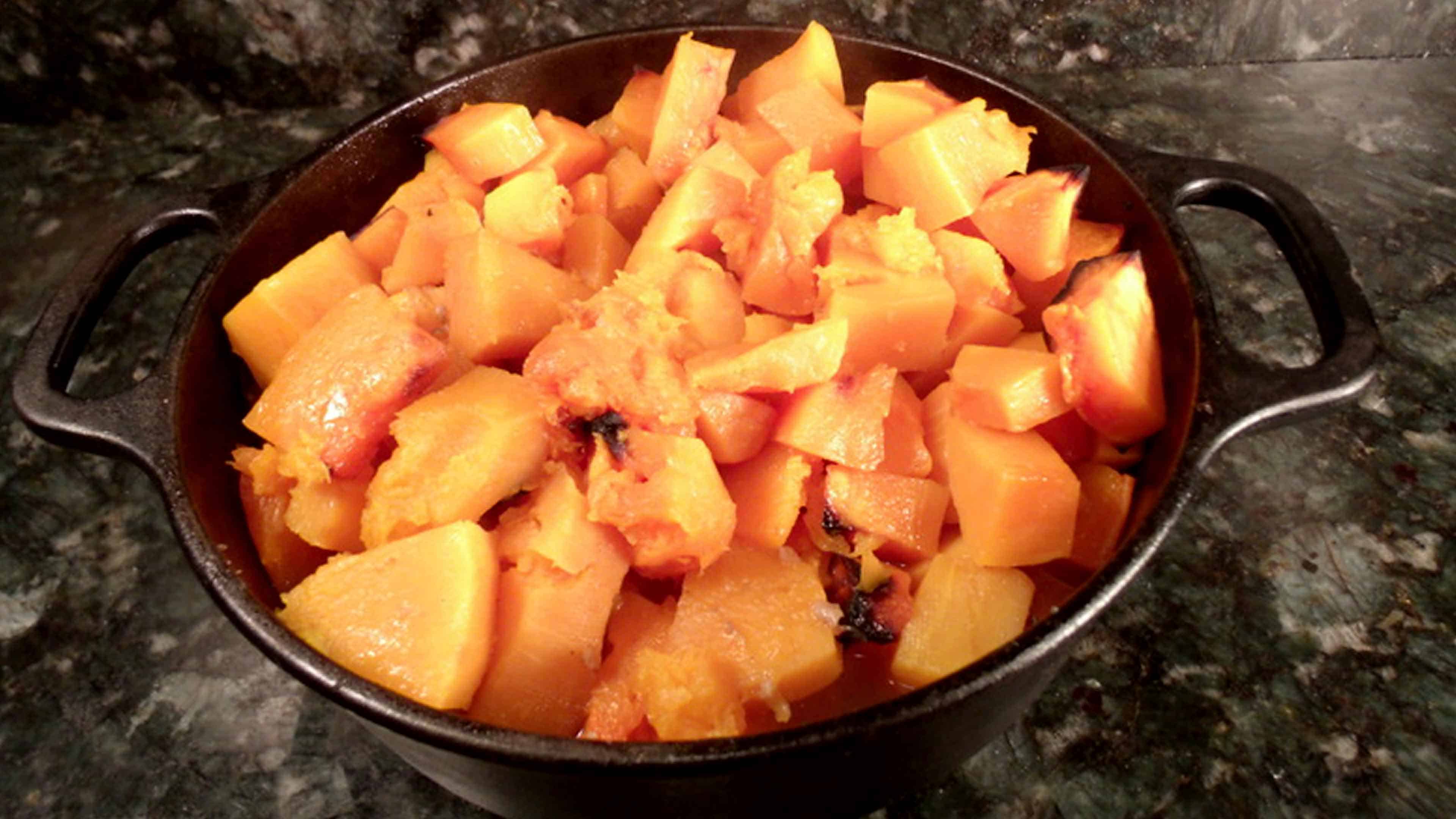 Our friends over at Date Night Doins' have come through again with this cast-iron Dutch oven recipe for candied butternut squash. If you're looking to replace a typical starchy sweet potato side dish with something equally sweet but low carb, this is the dish for you! Not only does butternut squash look like sweet potatoes, it also caramelizes perfectly, just like the root veggie. It makes a hearty and delicious side without adding more carbs to your, likely, already carb-heavy meal. Because, let's face it, a day spent at the grill is a day that involves lots of carbs. Especially if you're trying out some of our delicious grilled meat recipes.
This candied butternut squash is cooked backyard style in a Dutch oven on the grill with Ken's famous "kiss of smoke." Remember to watch your cooking time and temperature. You can even make candied butternut squash in your regular oven! But, if you do, you lose all those great flavors you get from cooking outdoors. Plus, you won't have the same awesome view of your gorgeous, and well-manicured, backyard.
We recommend pairing this delicious candied butternut squash with this Ballistic BBQ's Maui-Style Short Ribs Recipe. The pairing creates a full experience your loved ones won't want to miss! The flavors of the backyard meet the flavors of the island for an irresistible symphony you'll be excited to share, and eat yourself.
This candied butternut squash side also pairs well with David Bancroft's Chicken Fried Quail Recipe. Bancroft's recipe puts a unique Southern spin on a game-bird recipe and you're going to love it! Just one more unbeatable combo you're going to want to share with your friends and family at your next backyard bash.
More Side Dish Recipes: