Like so many other homeowners, fashion model-turned-rural living pro Willow Hand is big on raised garden beds—namely the fact that they can be built to meet virtually any personal preferences. In light of the recent spike in lumber prices, she and fiancé Josh Knight are here with tips on how to build inexpensive raised garden beds.
Willow and Josh are building four raised garden beds, each measuring approximately four feet wide by eight feet long. Your garden bed length doesn't matter as much as the width, according to Willow. Being able to access the plants in the middle of the bed is easier with a shorter width, she notes.
Inexpensive Raised Garden Bed Tips
Tip #1: Use landscape timbers and picket fence boards
With landscaping and lumber prices higher than normal, Willow avoids pricey 4x4s and opts instead for landscape timbers and picket fence boards. Timbers are about a quarter of the cost of 4x4s, and eight-foot-long picket fence boards are inexpensive, but a durable option. To protect their raised bed boards, Willow and Josh recommend staining and sealing them. (Willow will apply a redwood stain later in the build to ensure long-lasting color for summers to come.)
From a personal protection standpoint, Willow and Josh recommend wearing gloves when handling the boards, as their rough cut can lead to the occasional splinter.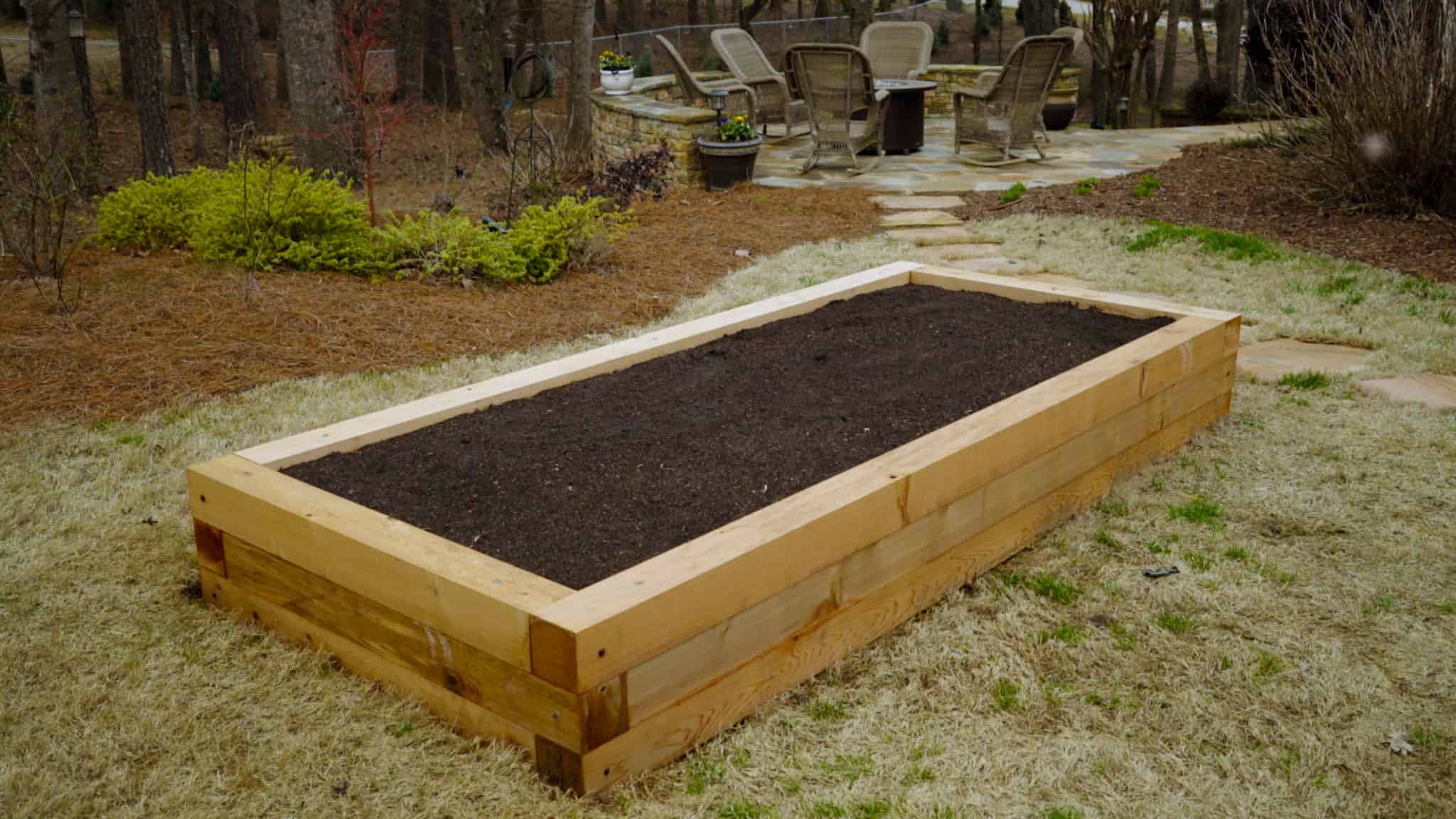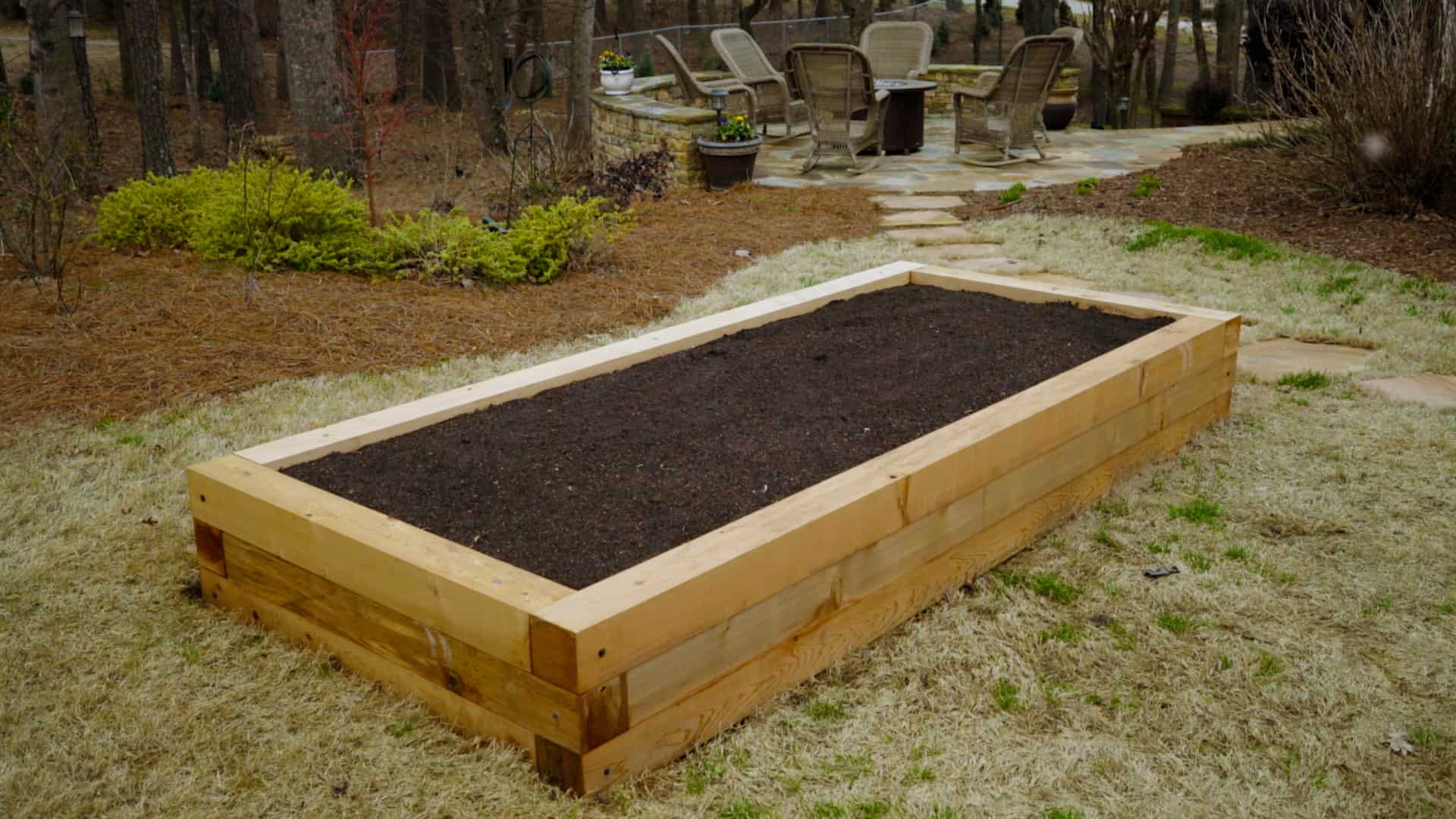 RECOMMENDED VIDEO:
Raised Garden Bed Build with Joe Lamp'l
Raised beds are fairly easy to build and maintain. Plus, they are a great way to grow vegetables at home. Learn more about raised bed gardening in this video with gardening expert Joe Lamp'l and Done-In-A-Weekend Extreme host Doug Scott. Then, download plans to build the raised bed featured in this video
---
Tip #2: Keep Raised Bed Height to 18 Inches
The couple begins their project by cutting four landscape timbers (to be used as vertical corner posts) down to 18 inches in length. Next, they'll ready three fence boards (each approximately six inches high). This bed height will allow vegetable roots to grow deep, but won't break the bank where buying an abundance of soil or any other amendment is concerned. At eight feet long and four feet wide, each bed is approximately 32 square feet. With less space to fill, the cost of growth will be minimized.
Assembling this inexpensive raised garden bed is pretty straightforward. Starting with the two long sides, Willow and Josh use screws to fasten the fence boards to the timbers, then join the two short ends. When all four of their raised beds are complete, Willow applies red stain and sealer using a sprayer. When it's time to fill their beds, Willow starts with a layer of straw, followed by compost, and, finally, topsoil.
Now, all that's left to do is start planting their spring crops!
More Like This: