Joe Thomas' Rural Property Maintenance Tips
While every large landowner's management, cultivation, and monetization goals and practices are no doubt unique, each one of them undoubtedly aspires to keep their homestead in tip-top shape. However, some might underestimate the important role rural property maintenance plays in accomplishing it. In this fourth and final "Property Ownership 101" installment, legendary outdoorsman and rural living expert Joe Thomas is here to discuss how—with a little attention, care and planning—you can ensure your property infrastructure will look its best and operate smoothly for years and years to come.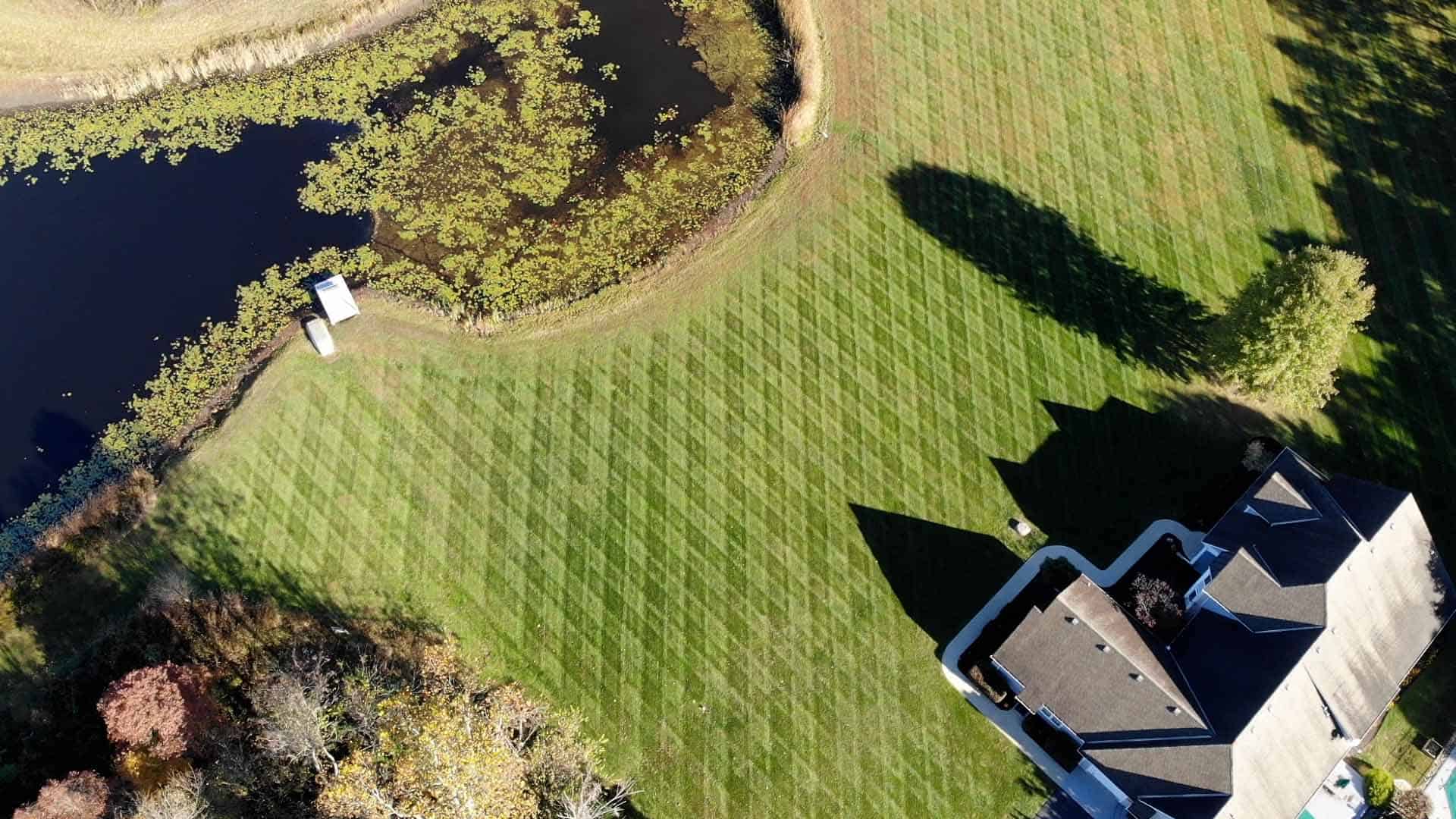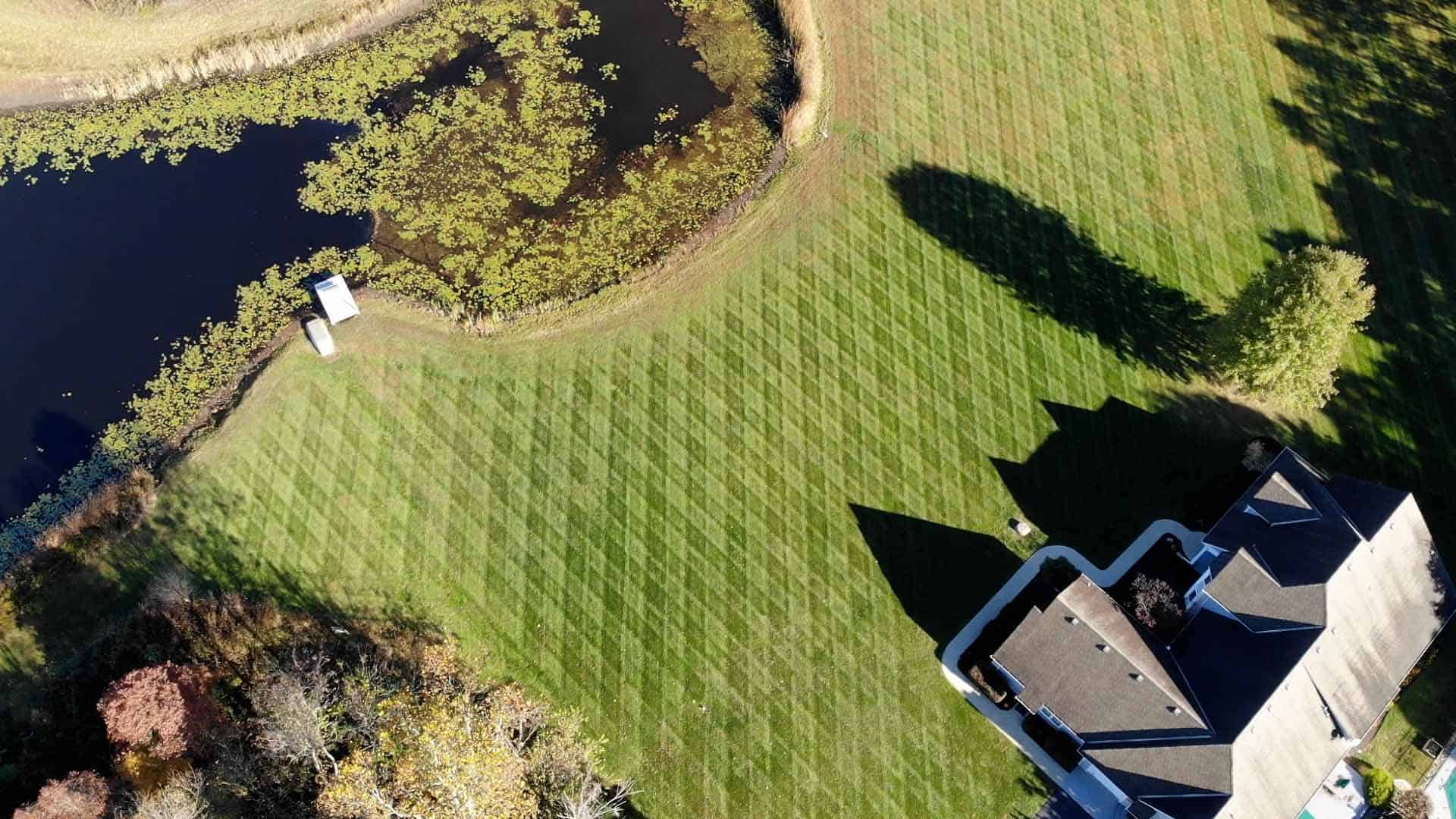 We Zoomed with Joe from his 50-acre southwestern Ohio farm to learn how he and his wife go about maintaining their family's single-largest investment—and source of pride. (It is, after all, where he and his wife have raised their children, and serves as the epicenter of their backyard lives.)
Developing a Rural Property Maintenance Plan
In much the same way that Michael Waddell, Daniel Arms, and Mike Morgan acknowledged the central role planning plays in successful management, cultivation, and monetization efforts, Joe says it's also the key ingredient in creating, and keeping, a well-maintained property. By formulating, and regularly revisiting, formal short- and long-term maintenance plans for your primary property components—such as residence(s), outbuildings, fencing/perimeter borders and roadways, equipment and tools, and natural resources—that'll require some level of ongoing inspection and maintenance oversight, "you'll stay ahead of the game—and ultimately be able to spend more time enjoying your property," he continues.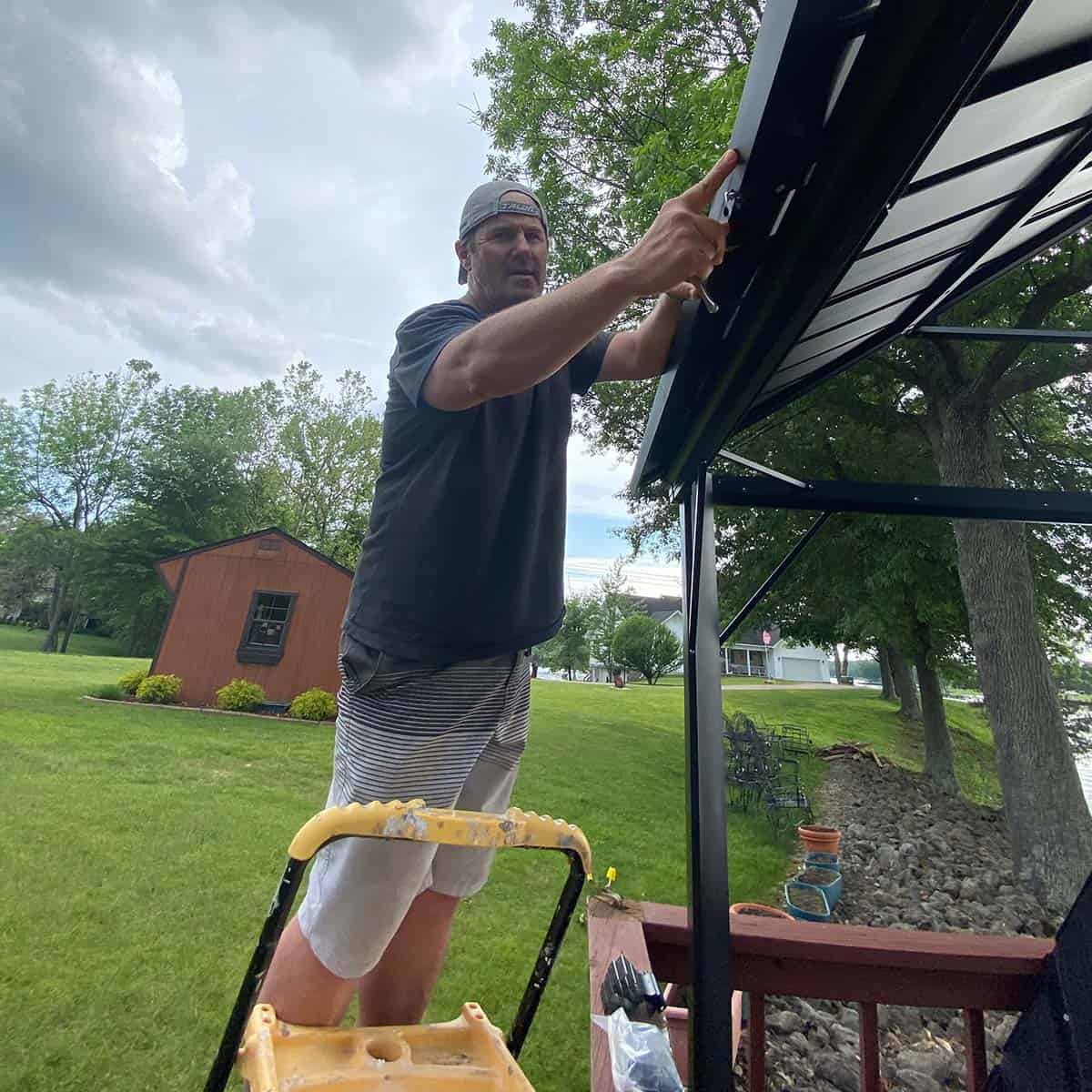 Here's a rundown of the various components that make up Joe's farm, and how he goes about tending to each.
Maintaining Landscape and Hard Scape
In addition to using an Exmark Radius to stripe his 4.2-acre residential lawn each week during growing season, Joe also bleach-treats his stone and cedar home's north-facing sides every April. By simply spraying it on and power washing it off, he's able to keep the stones bright, and alleviate the need to repaint every five years. (Joe follows the same regimen with his stamped concrete decking; it's an aesthetic and economic decision he says pays big dividends.) He also prunes and trims greenery outside the attached in-law suite that his wife regularly Airbnbs to generate additional income.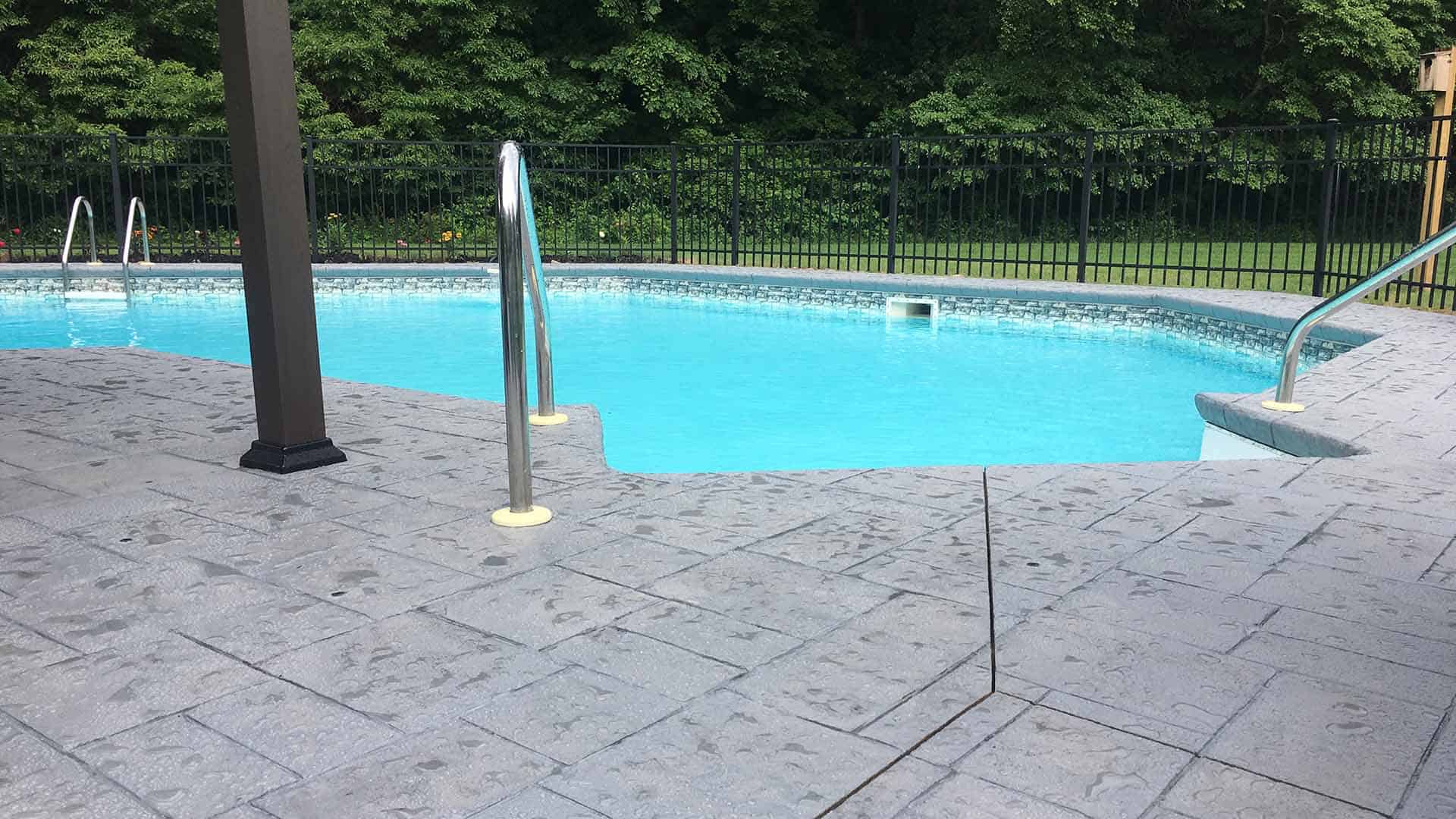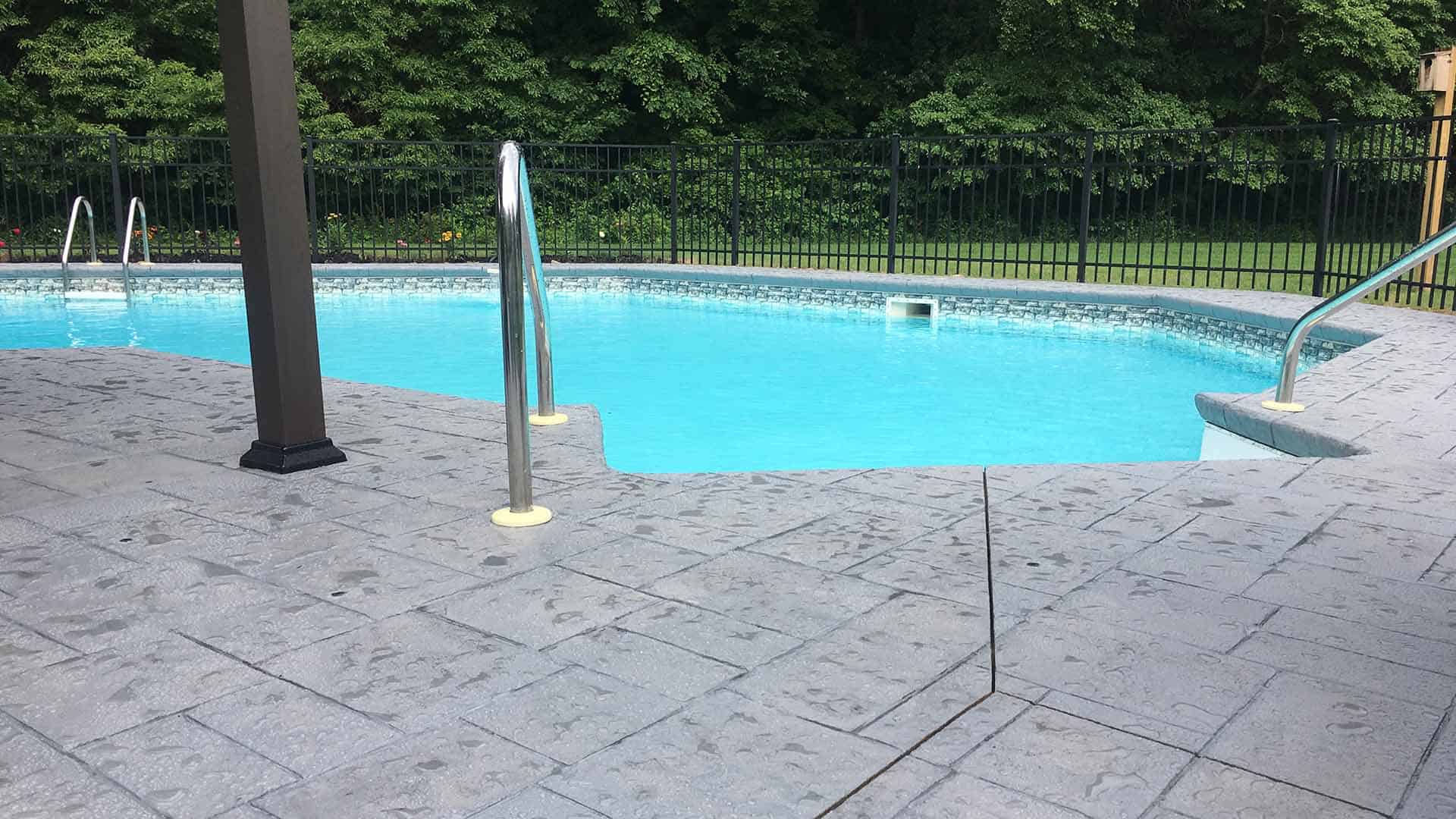 Since the Thomas' property isn't tied into city water or sewer, Joe's installed water cisterns and a septic system—both of which must be maintained, as well. His two 5,500-gallon concrete cisterns catch roof water, and have several filters that require annual or bi-annual changing, as well as roof washers that must be drained, cleaned and refilled every two years. (The cost savings go back into offsetting the labor investment, he remarks.) Joe's installed a sand septic system that has to be pumped out and cleaned out, annually. (You can go longer, he says, but Joe rotates years between cistern and septic maintenance.)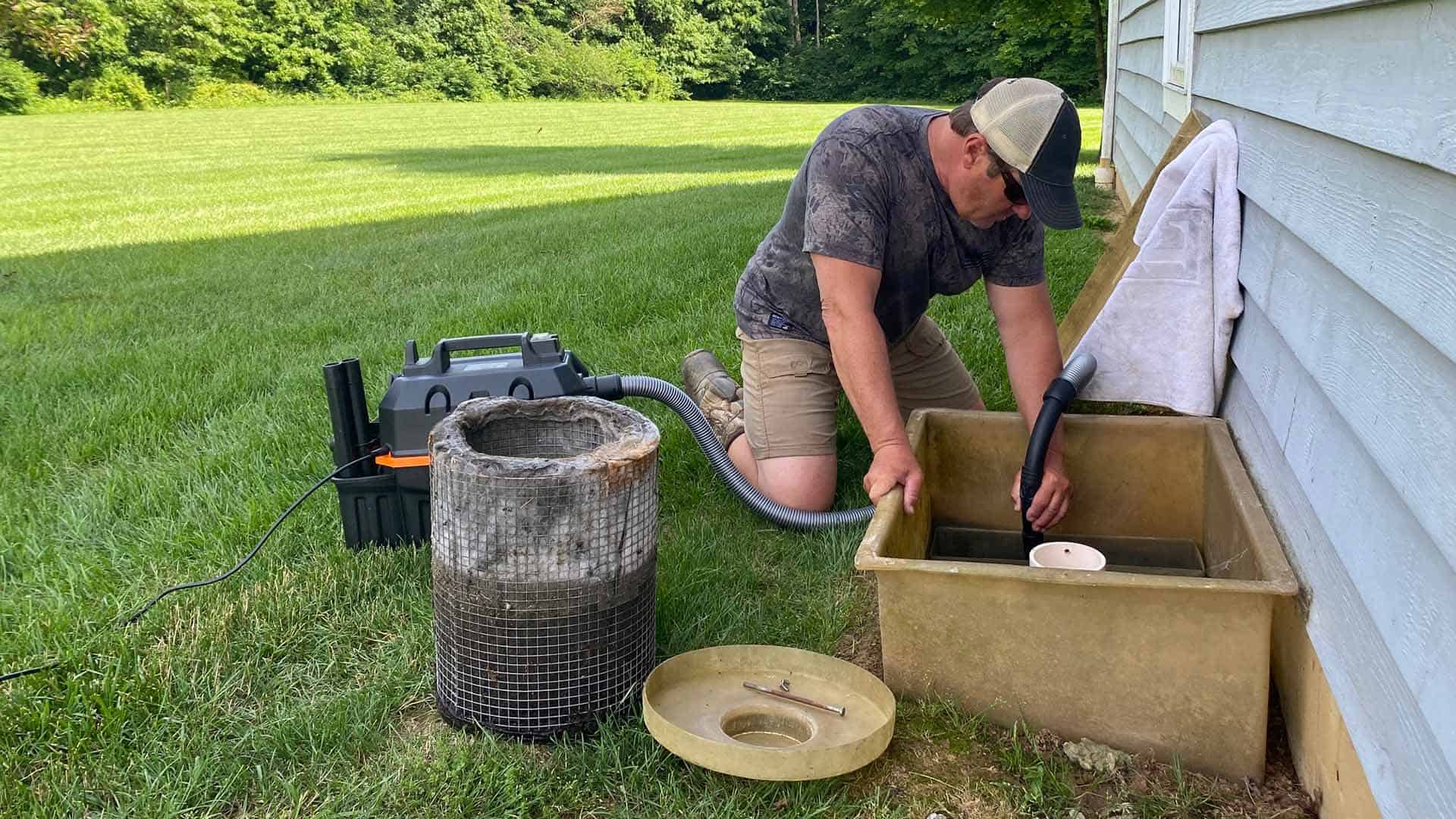 Maintaining Common Areas
Joe and his family have several maintenance-free, metal-fabricated pavilions adjacent to their backyard pool. They're connected by stamped and textured concrete decks that tend to take on wear patterns over time, thus requiring protecting and sealing with an epoxy coating every three years to restore their color. The Thomas' saltwater pool, although efficient, is a constant maintenance project, Joe says. "We wouldn't have a pool without our Dolphin (self-cleaning device) to maintain it."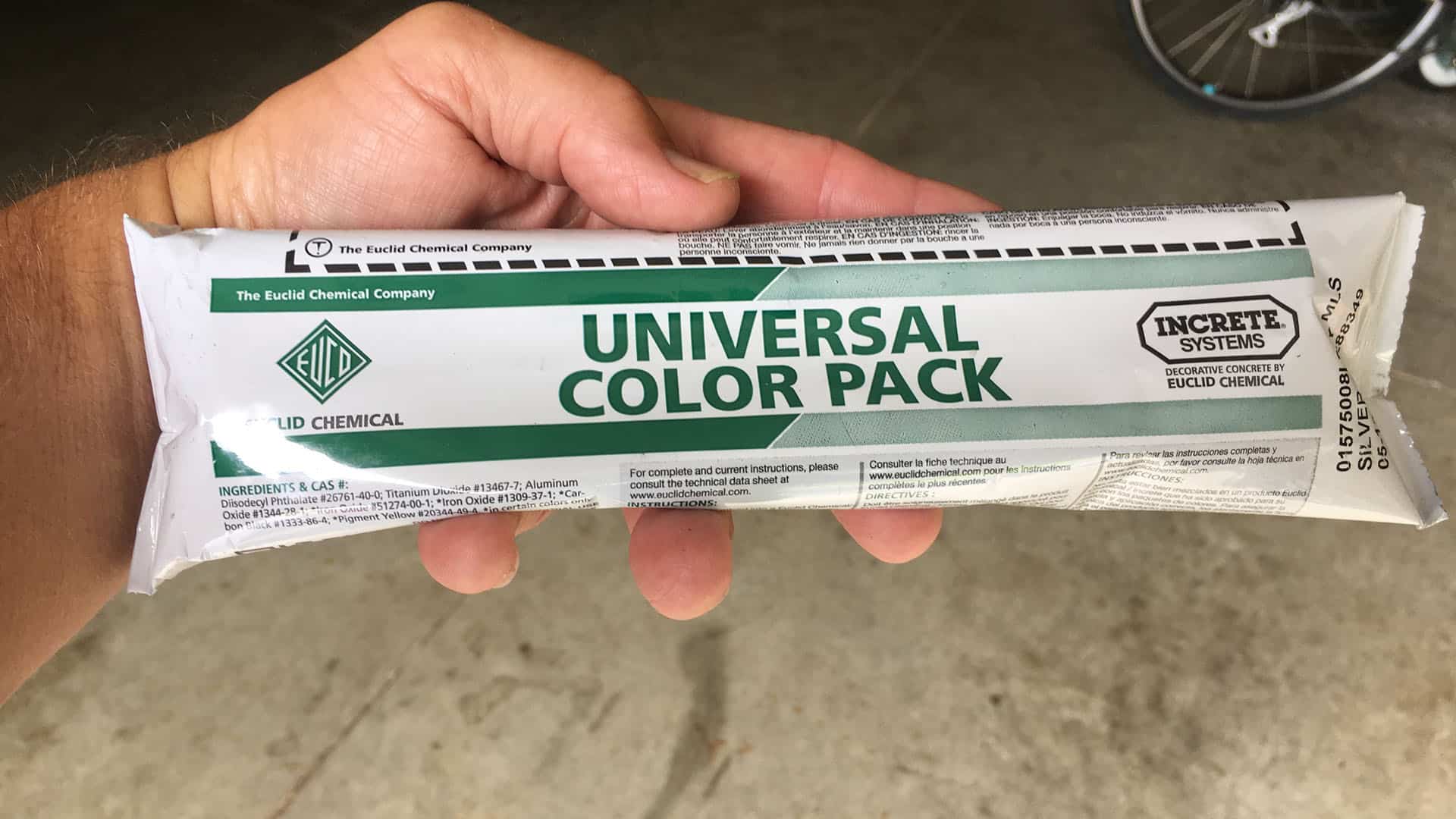 Maintaining Outbuildings
The Thomas' matching four-car garage—complete with a storage loft to house Joe's outdoor gear—is maintained at the same level, and frequency, as their residence.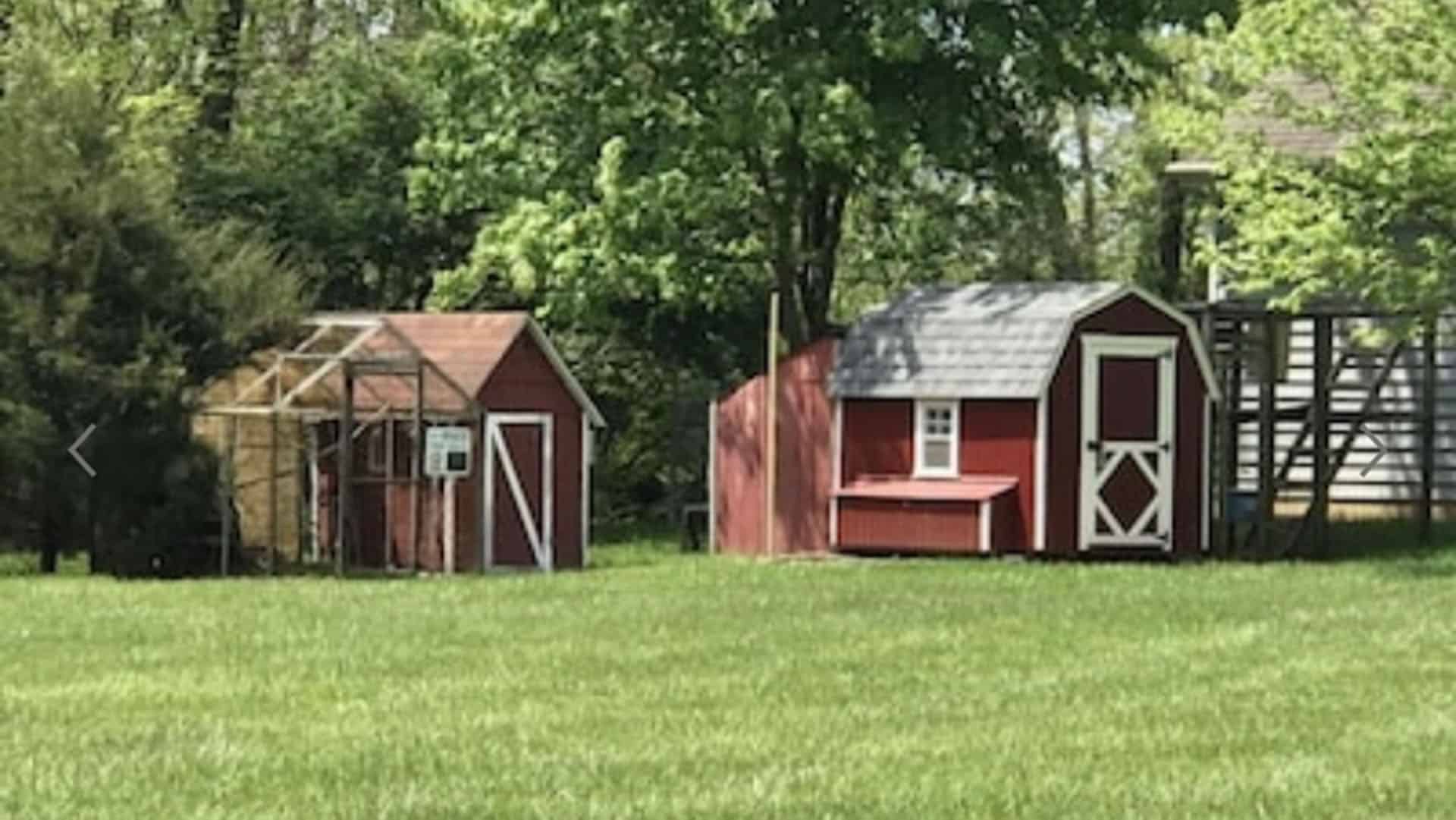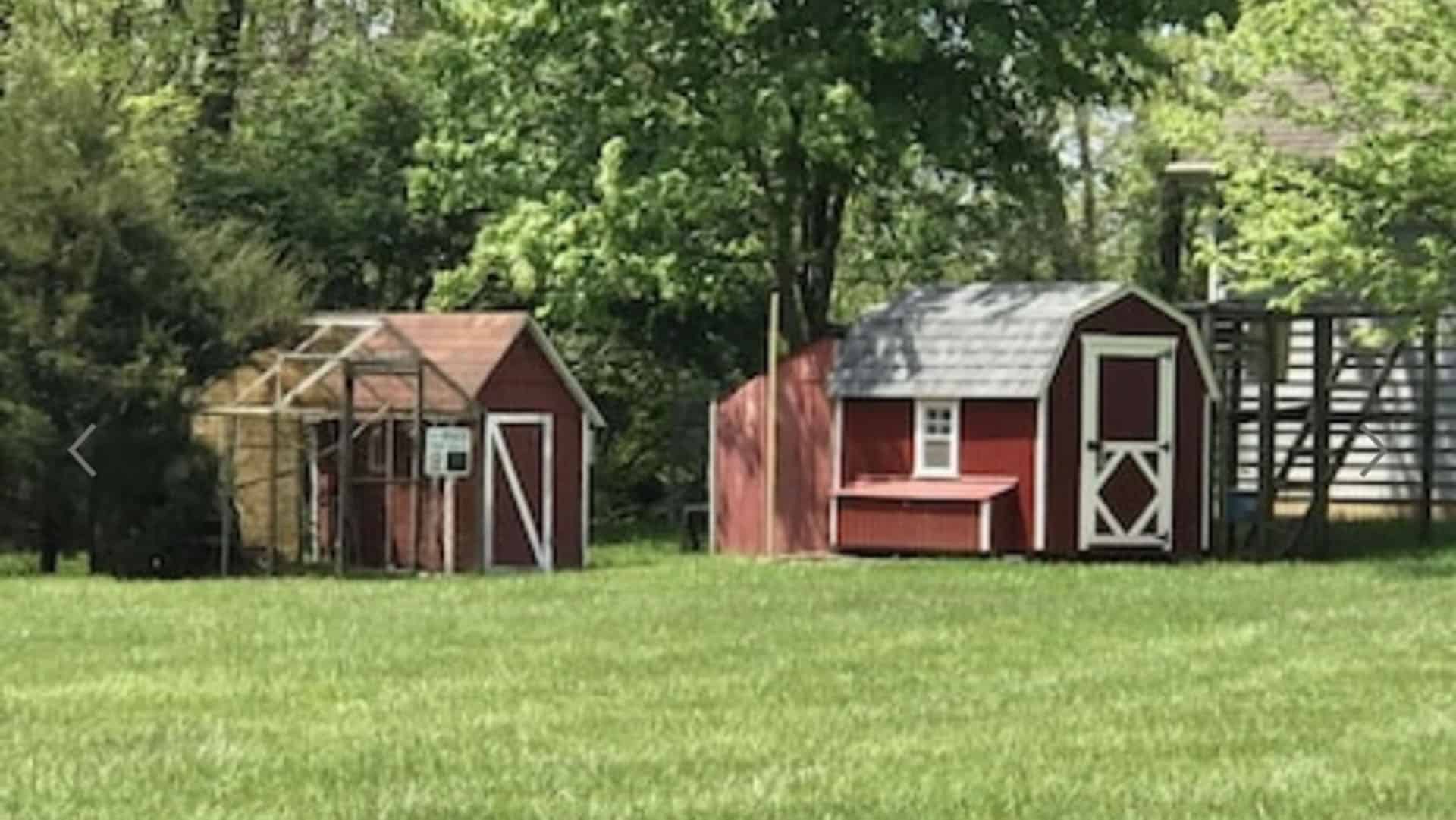 Joe also has several storage sheds and chicken coops that are maintained with sheer functionality in mind. This entails occasional walk-around inspections, periodical cleanings (removing and adding shavings, and maintaining wiring to keep predators out and his chickens in), as well as staining every three to four years to minimize rot.
Maintaining Fencing and Roads
The Thomas homestead is bordered by three-board horse fencing, which provides both a measure of security and a touch of beautification. The downside to this is that Joe has to repaint and stain its boards and posts every three to five years, and replace any broken boards as needed. His property's front security gates require regular maintenance, and its horse gates regularly succumb to farm life wear and tear, requiring ongoing upkeep (like latch and hinge repairs or replacements).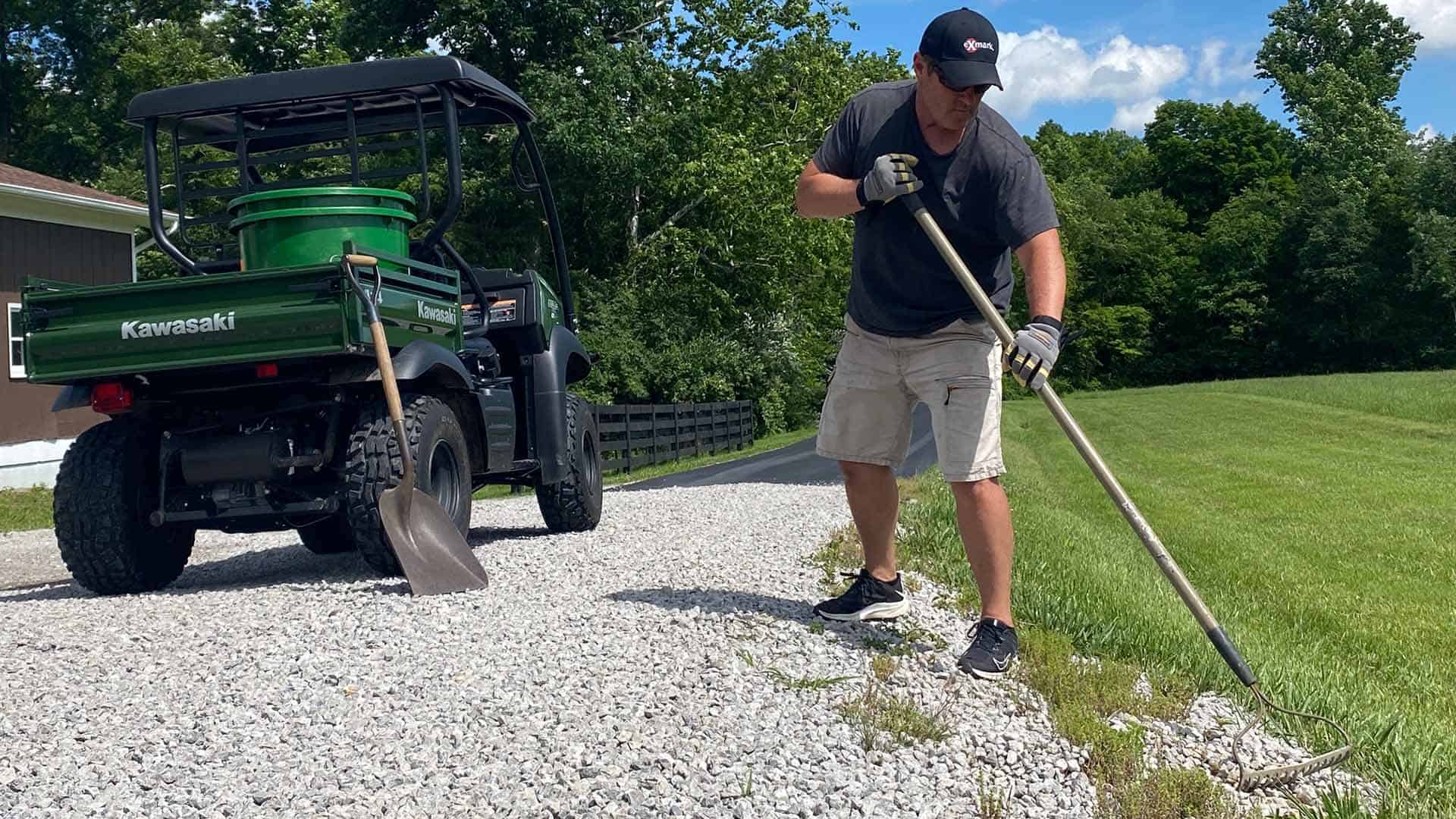 Most of the Thomas' roads are blacktops, and need to be crack-sealed and seal-coated every two to three years. There is, however, a gravel artery that runs to the back of their property that Joe has to drag rake once every two months and then re-gravel once or twice a year, as needed. "Doing so eliminates wash boarding," he points out.
Maintaining Equipment and Tools
All this work of beautifying the Thomas homestead can be taxing on both Joe and the equipment he uses—the tools of the trade used for maintenance need some maintaining, after all. When it comes to keeping his tractors and Exmark Radius in top shape, Joe changes the oil regularly and follows the recommended maintenance schedules.
For his power equipment—such as his blowers, trimmers, and saws—Joe recommends using MotoMix to keep the gas from going stale and having to replace the carburetors. However, he has switched over to using many electric products to avoid having to spend so much time on the upkeep of his equipment.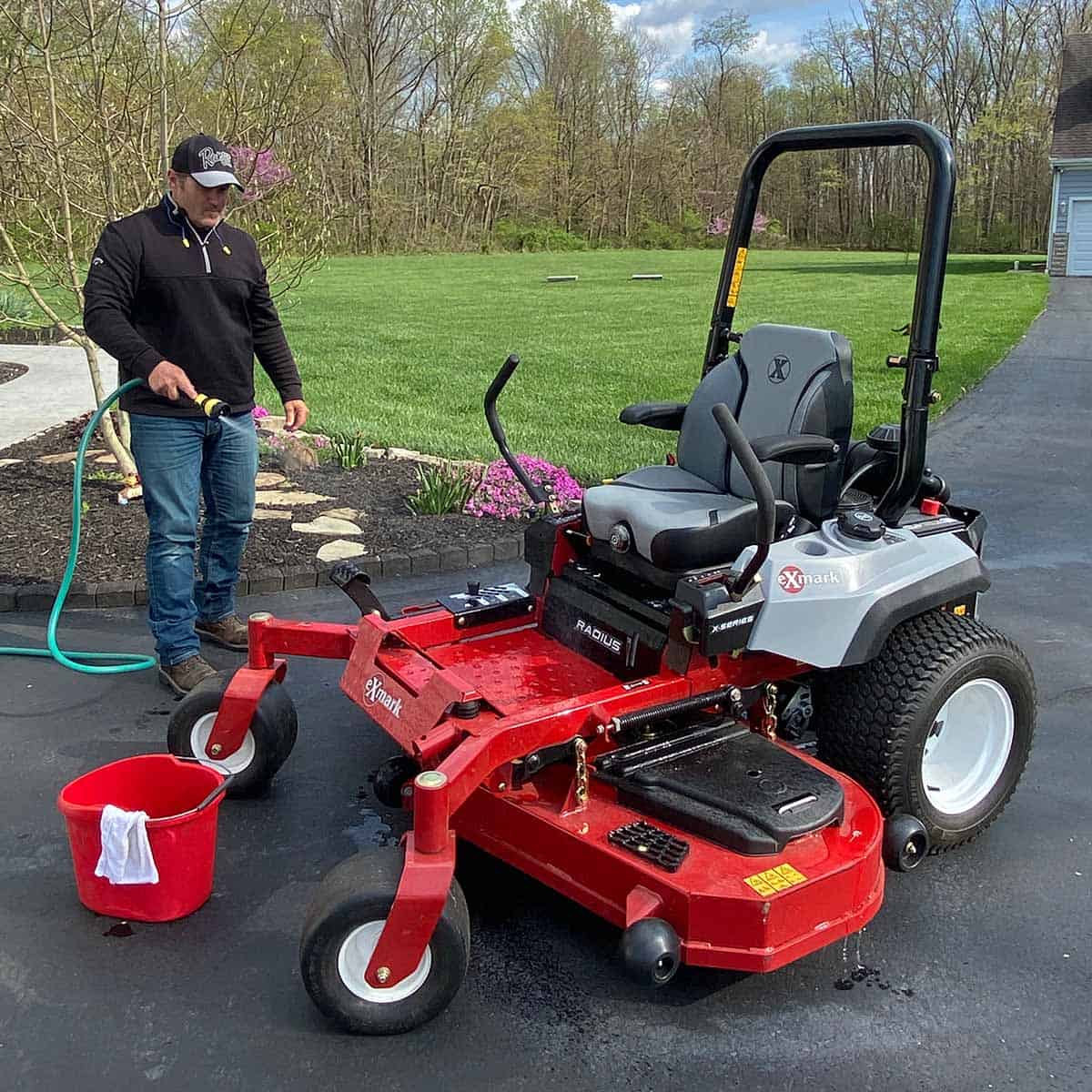 For maintaining his basic tools, Joe suggests leaving them where, and as, you found them. These tools are usually incredibly sturdy, but if they break it's better to buy a new one than attempt to repair any damage.
Maintaining Natural Resources
The focal point of their home and Airbnb, the Thomas homestead's three-acre pond is also a primary natural resource on the property. Being a pro angler, Joe knows a thing or two about pond management, and he takes it to the next level by doing things like: applying gravel atop the ice to create bass spawning areas, performing spot weed treatment, and undergoing regular bass stocking and tagging.
Using his Radius, Joe finish cuts his horse pastures twice a year—during the spring and summer. His unused fields are bush hogged on a rotating basis—every other year—to maintain modest growth. However, he leaves some fields uncut for about three to five years to help create a thick natural habitat.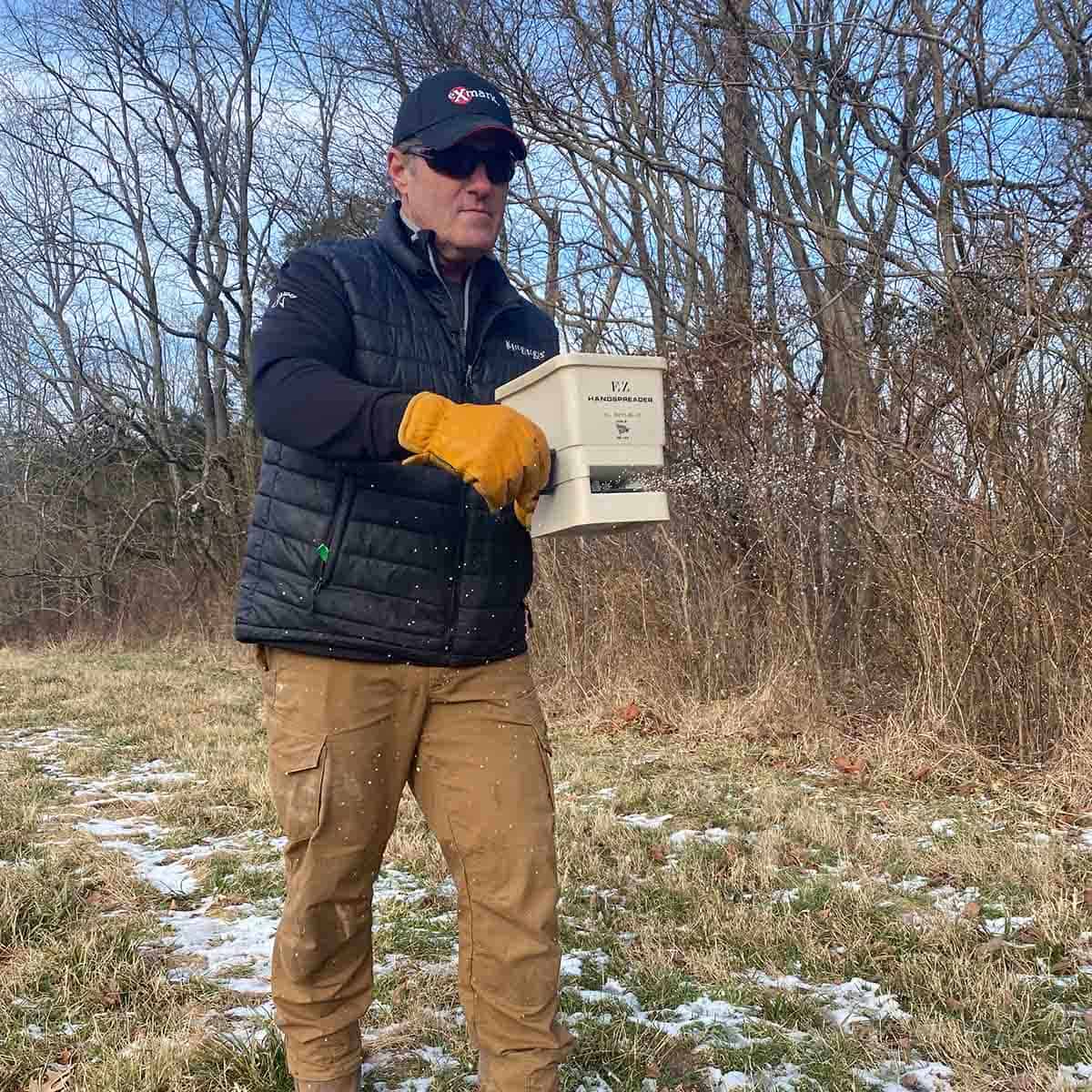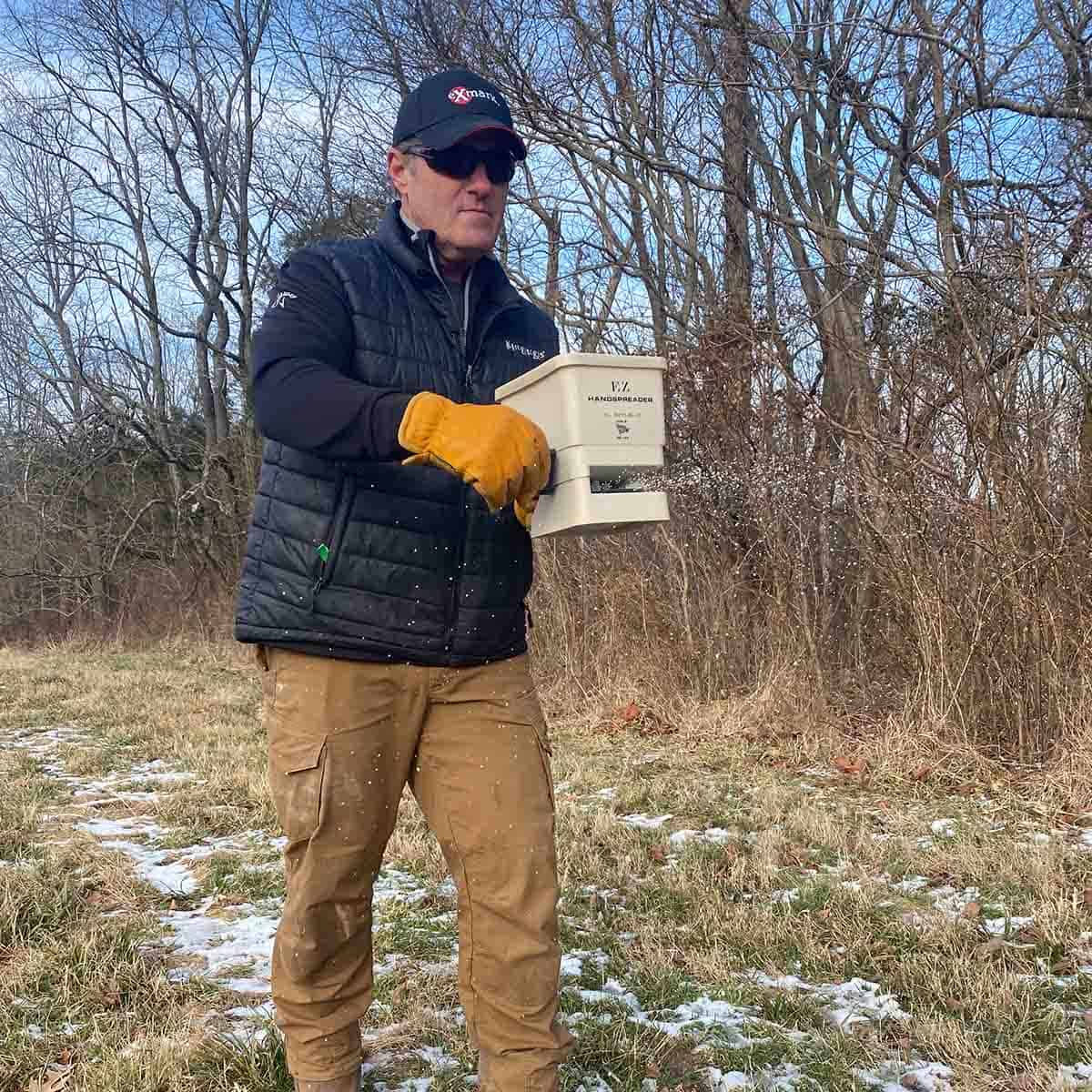 For his clover plots, Joe maintains them with overseeding and consistent cutting (about three times a year). He says that he loves they're perennials, and that performing these steps can help you get five years of life out of your plots—and a lot more bang for your buck.
Maintenance Benefits
When it comes to rural property maintenance, planning is the name of the game. In order to keep everything pristine, you need to stay on top of things in each of their appropriate timeframes. And, by following Joe's maintenance tips and tricks—in addition to developing your own plan—you'll soon have a property that rivals the Thomas homestead.
Get to know Joe Thomas, and be sure to visit his Facebook and YouTube channels.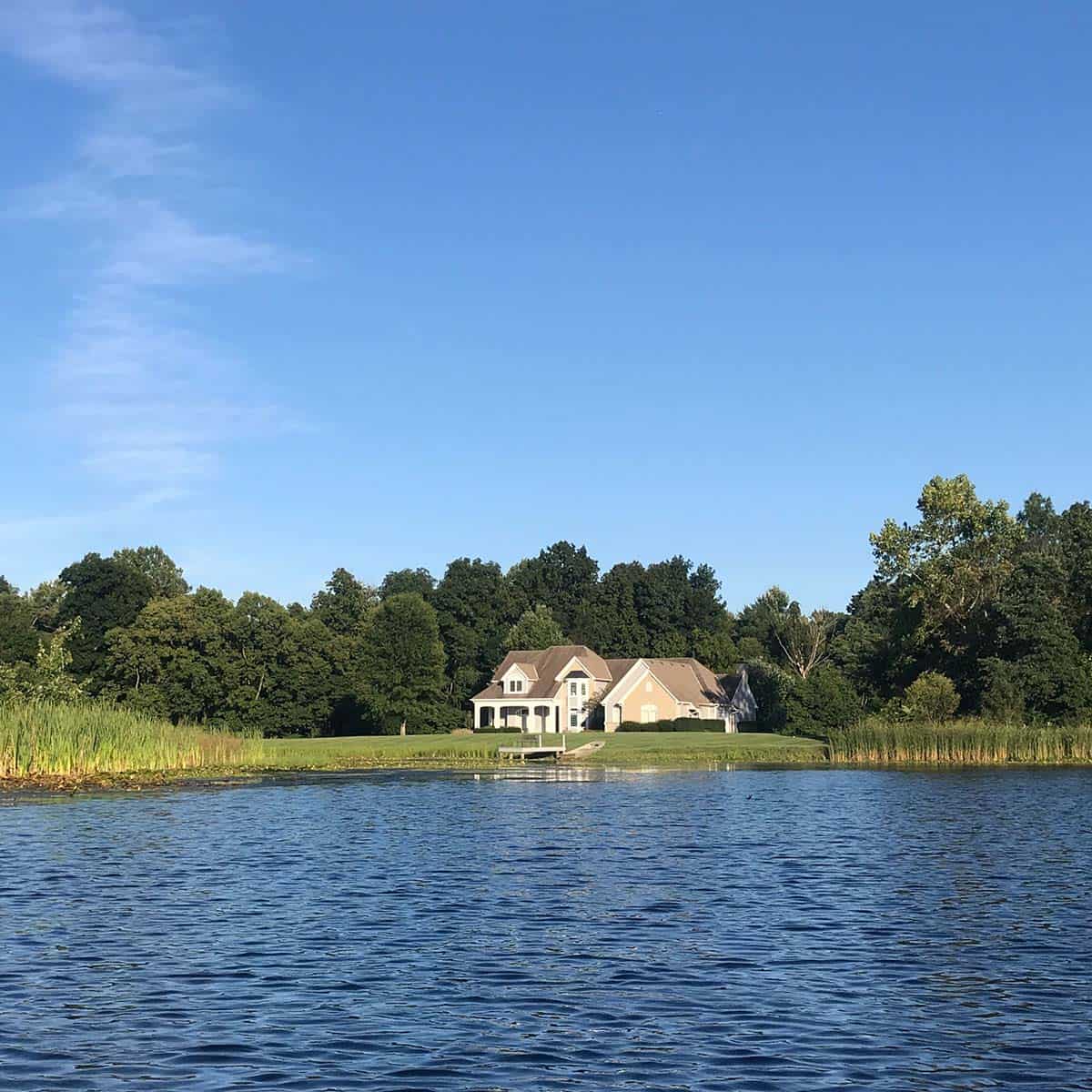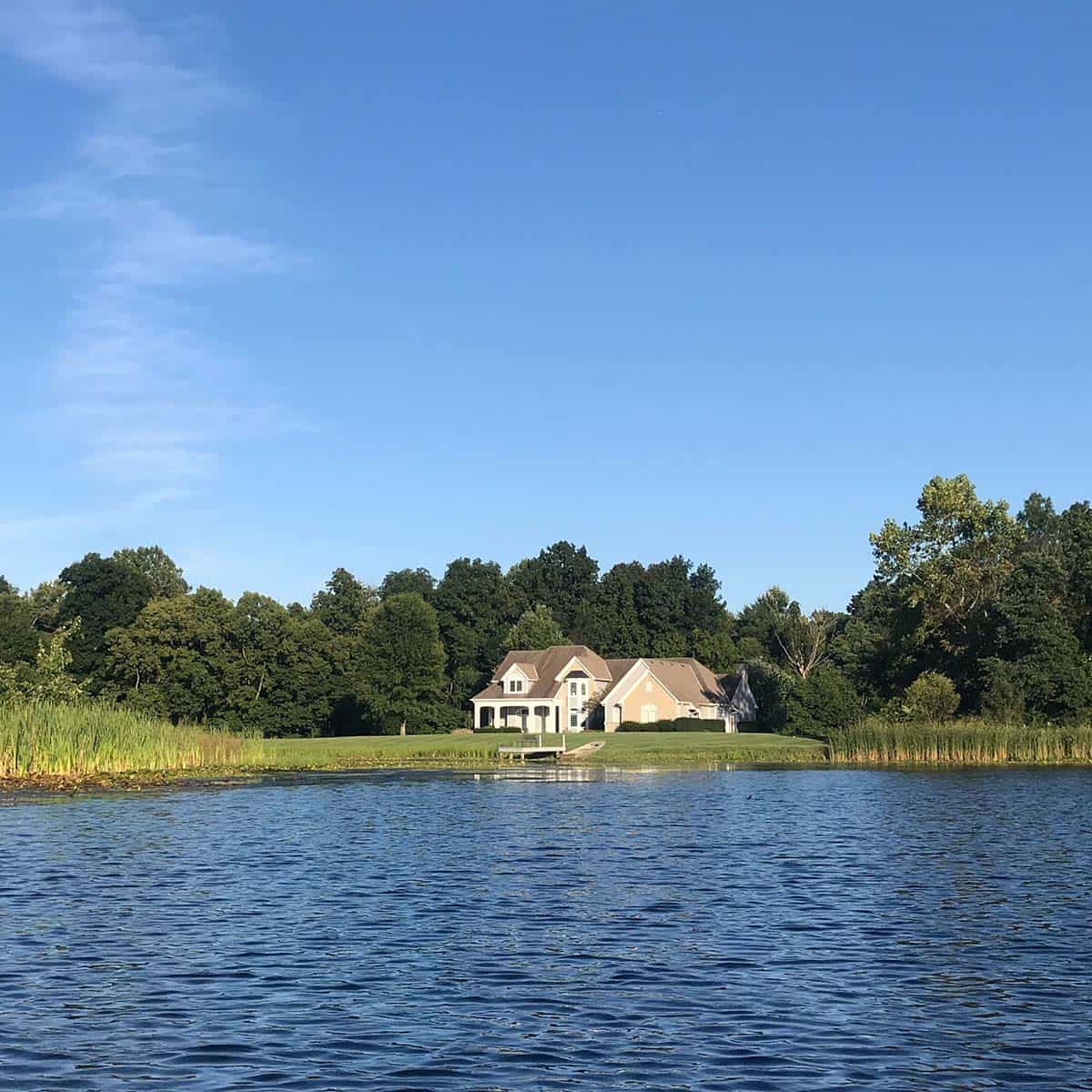 More Like This: