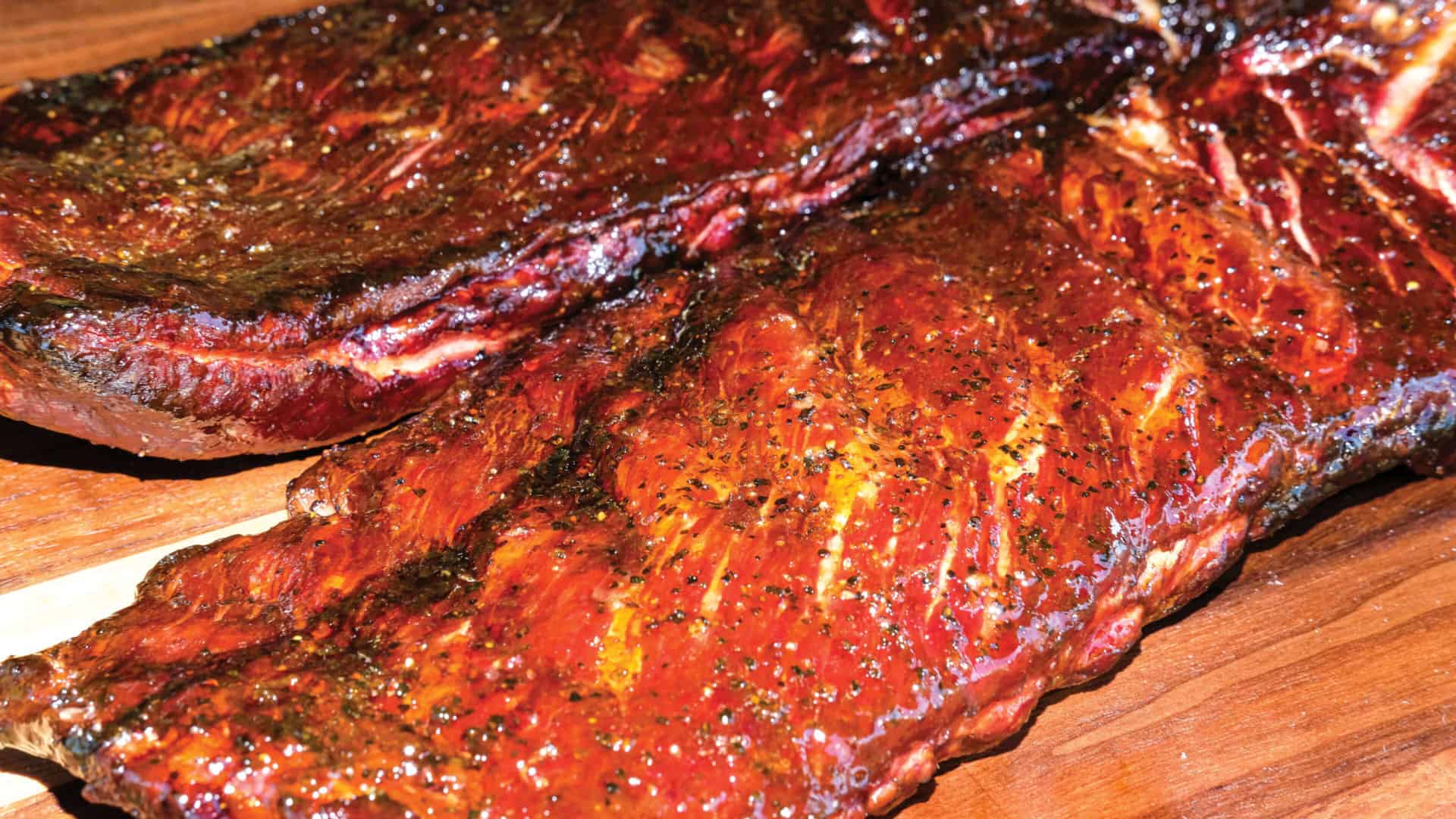 In this Backyard Life recipe and video, Ballistic BBQ host Greg Mrvich smokes up some glazed pork spare ribs using his mango-ginger glaze recipe. And, he's doing so right from his own backyard pit barrel cooker (PBC)!
Mrvich uses pre-jarred mango pineapple spread for his glaze base. If you can't find a mango pineapple blend, Mrvich suggests going with either mango jam preserve or pineapple preserve. But, he says you don't have to stick with these flavors. Just let your imagination, and taste buds, dictate what you use to make this glaze recipe your own.
Next, add some apple cider vinegar to the jam for a sweet, acidic kick. Then, add fish sauce to enhance the flavor, yet not taste too fishy. Add in some kosher salt, fresh grated ginger, paprika, finely minced Fresno peppers, black ground pepper and ginger beer. Ginger beer is similar to root beer in that it's non-alcoholic, but has a little bite and an herbal taste.
Mix the glaze ingredients together, then bring them to a boil in a stovetop pot before reducing to a simmer.
Now, it's time to start prepping your St. Louis spare ribs. Begin by removing the membrane on the back of the ribs. However, be sure not to remove the fibrous portion of the membrane, as doing so can loosen up the bones. Once properly trimmed, season both sides with a little kosher salt and black pepper. Then, simply hang each rack by their third bone, add some small hickory chips, close the lid and begin cooking.
Once it's time to glaze your spare ribs, remove them from the cooker and place directly onto a foil-covered tray. And, keep the lid on the cooker after doing so. Glaze the backs first, then the fronts, then place them back onto the cooker to set the sauce.
Finally, remove your smoked ribs from the cooker once their fully cooked. Then allow them to rest for a bit before digging in!