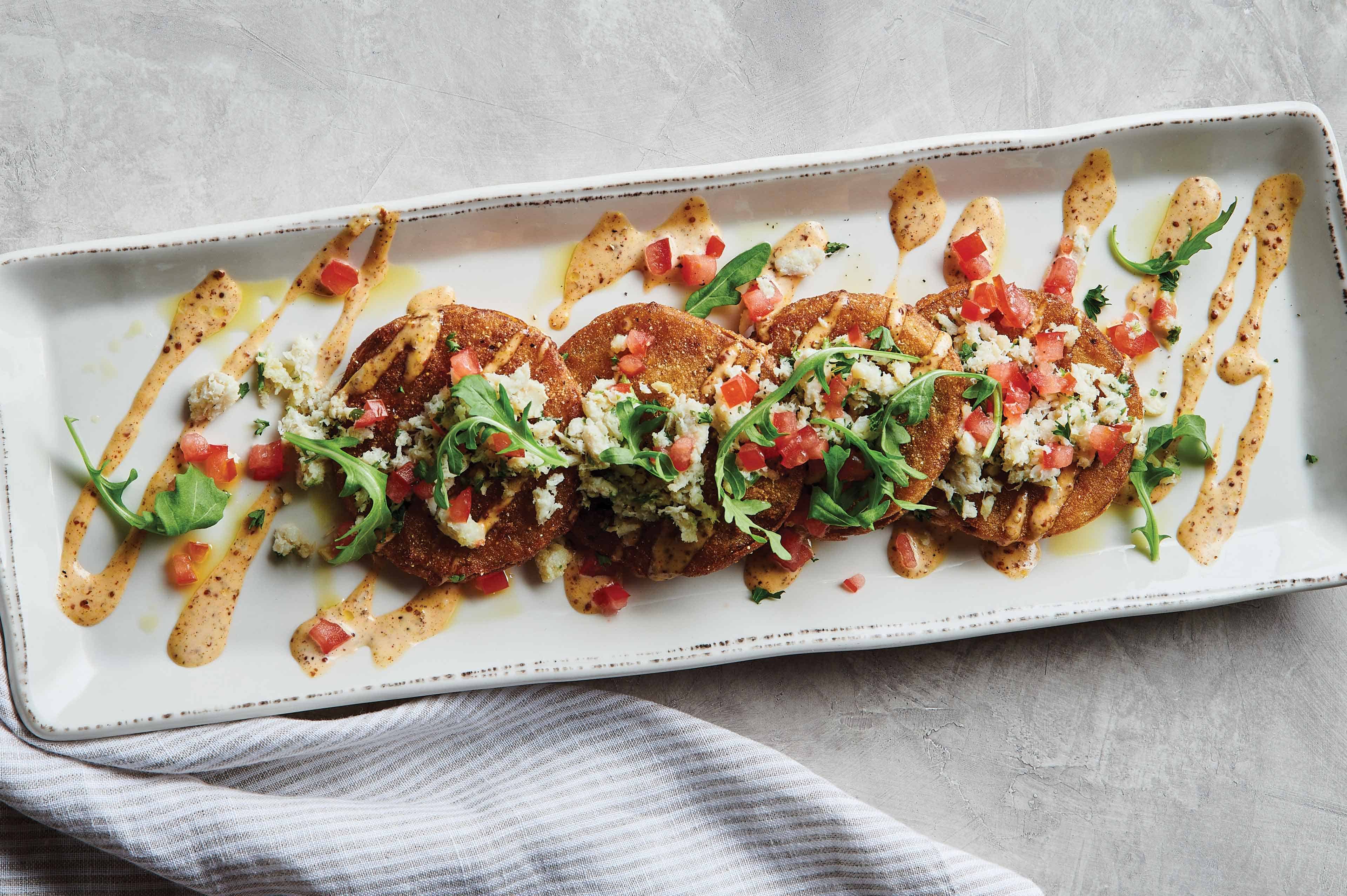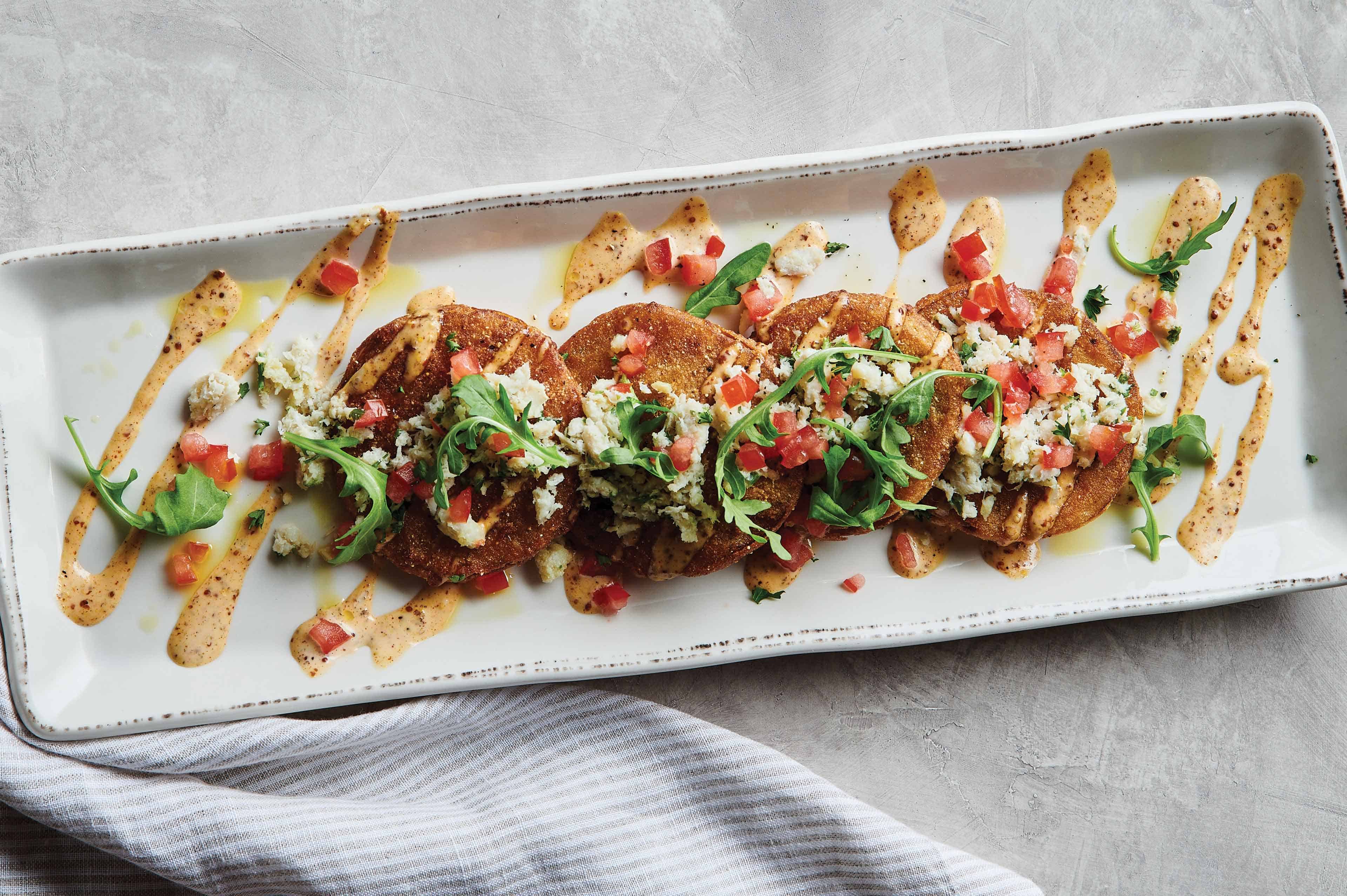 These aren't just any fried green tomatoes, they're David Bancroft's fried green tomatoes. If you don't know; Bancroft is an Auburn-based James Beard semifinalist. With two fantastic restaurants in Alabama, Acre and Bow & Arrow, you can be pretty dang sure he knows what he's doing. This recipe is a delicious and unbeatable revamp of the classic southern side dish. These are a fantastic option for your next backyard event and it's the only thing your guests will be more impressed with than your gorgeous lawn.
Fried Green Tomatoes, Like the Movie?
If you think of the silver screen anytime you hear the mouthwatering phrase that seems to be iconic in the South, you're not alone. It turns out that quite a few people think the same thing. And, it turns out that quite a few people don't know the real history of the fried green tomato.
It turns out that the crispy dish wasn't associated with the South until the '90s. Before then, it was a Midwest and Northeast dish. It may have been brought over by Jewish immigrants in the early 1900s.
So, how did it become a Southern favorite?
To answer that, you have only to think of that fantastic, beloved, Kathy Bates-led movie, Fried Green Tomatoes. The movie's setting in Alabama increased the Southern love for the delicious dish; from there, it took off like wildfire.
And we should all be so glad it is because, without it, we would never have this delectable Bancroft recipe.
You've got a delicious, new take on a Southern classic to try out. You can pair it with our Backyard Bacon Cheeseburger Recipe by Ballistic BBQ. Or maybe our Honey Curry Chicken Kebabs Recipe. Or you can cook up some of these great Easy Snacks: Homemade Potato Chips for a tasty party spread your friends won't be able to get enough of at your next backyard event.
More Like This: