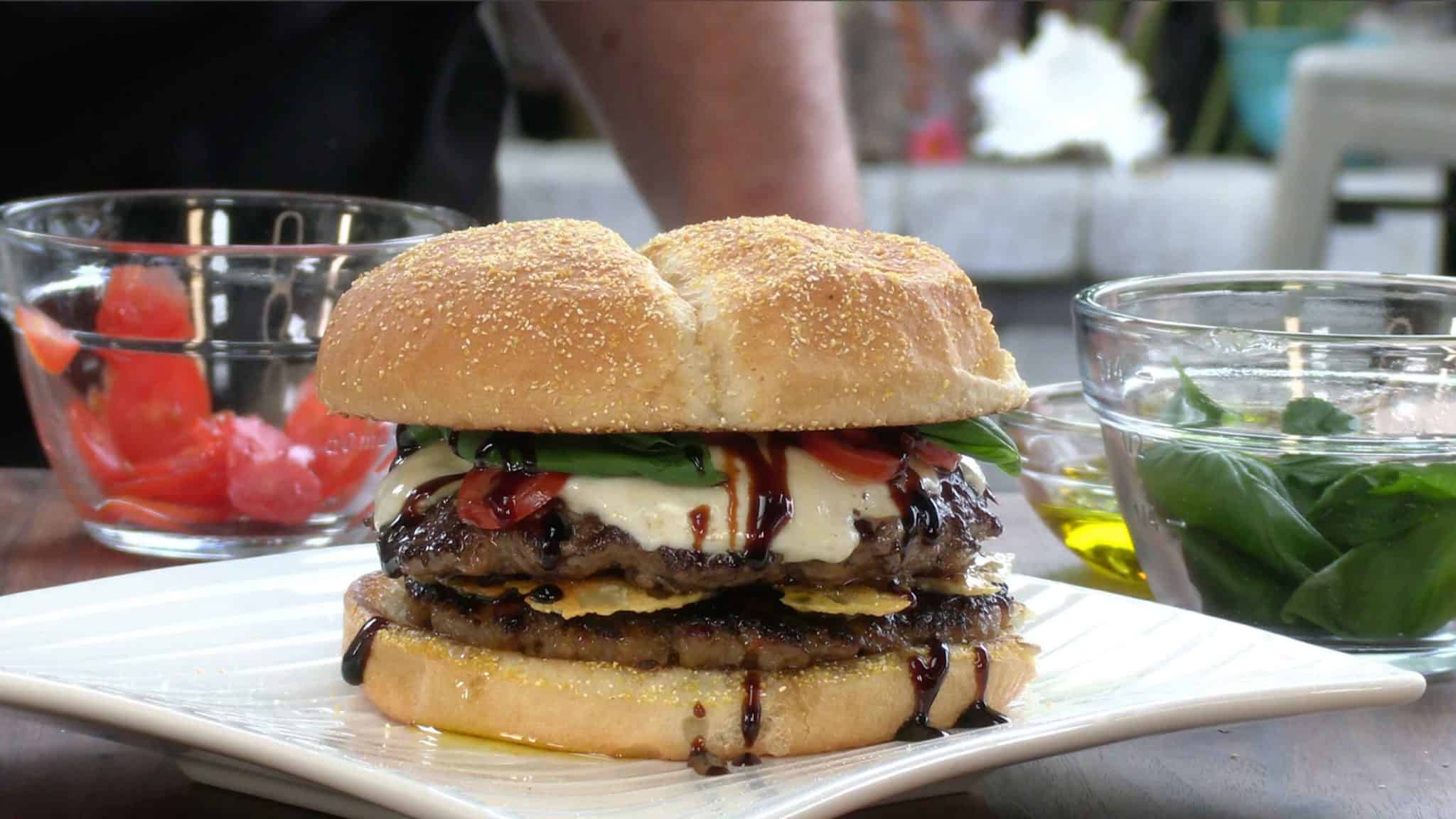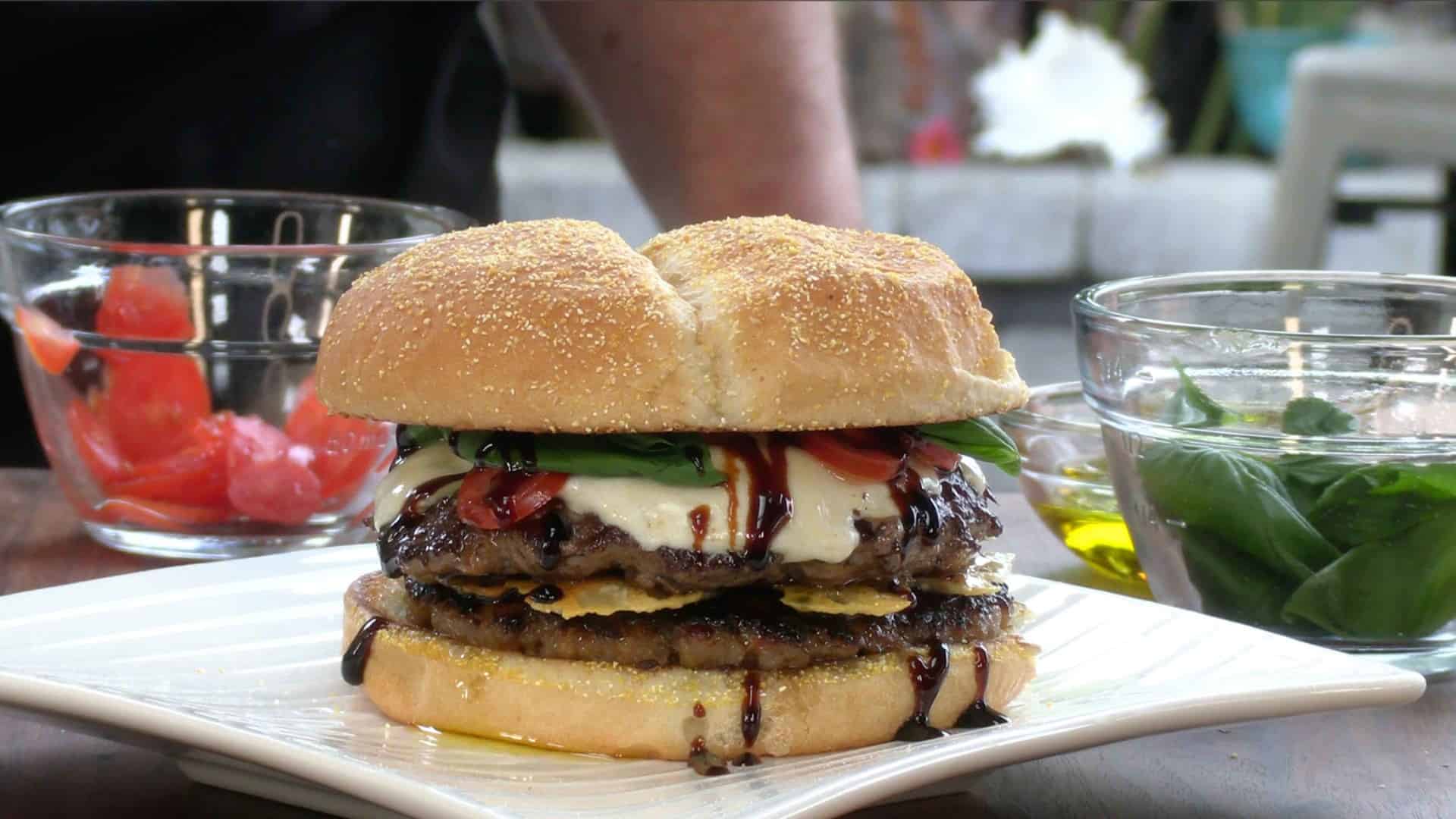 Ballistic BBQ host Greg Mrvich has been known to grill up many a delicious burger, but even he thinks his Italian version is something special. Watch him assemble this Italian Burger recipe . . . and don't be surprised if you end up blurting out, "Sì grazie!"
Greg's cheeseburger Italiano is inspired by his love of Italian food. Simple dishes like pizza Margherita, caprese salad, and mozzarella with basil leaves are familiar tastes he's looking to incorporate into this recipe.
Greg begins by pressing three ounces of Italian sausage down onto his griddle with a five- millimeter smasher. Sausage alongside a hamburger, you ask? You bet. That's only the first wrinkle in what makes this Italiano a "working-class special." Next, he places four ounces of 80/20 ground beef—which has been flattened and partially cooked in the sausage fat—on the grill. (While using mild sausage is fine, don't be afraid to go with a spicier variety if you prefer a little more kick.)
Greg runs his griddle at medium-high heat (around 400 degrees), keeping his two main burners on, third burner on low (around 200 degrees), and fourth burner completely off.
Greg also melts shaved parmesan cheese on a square of parchment paper. The cheese will form a crisp, adding a nice, crunchy texture, and a bit of what he calls that parmesan "funk" to the burger.
Greg's decided to serve his burger on a Crustini bun that's been anointed in sausage fat before being gently toasted over indirect heat.
Additional ingredients like mozzarella cheese, paper-thin-sliced cherry tomatoes, and extra virgin olive oil with a balsamic reduction put the finishing Italiano touches on this burger. Oh, and don't forget the fresh basil leaves!
Buon appetito!
Balsamic reduction, or "glaze," can be found in most markets. But, if you'd like to make it, the process is very easy.
Bring 2 cups of a high-quality balsamic vinegar to a gentle boil, then reduce heat to medium-low heat and let simmer, stirring occasionally until the vinegar thickens and is reduced to about 1/2 cup (about 20 minutes). It should be thick enough to coat the back of a spoon.
Remove from heat and allow to cool completely (about 15 minutes).