Wow your friends and family with this smoked turkey recipe that everybody will be talking about for years. Ken and Patti Fisher of Date Night Doins' have provided us with a simple 3 ingredient, can't go wrong recipe, for cooking a turkey…backyard style!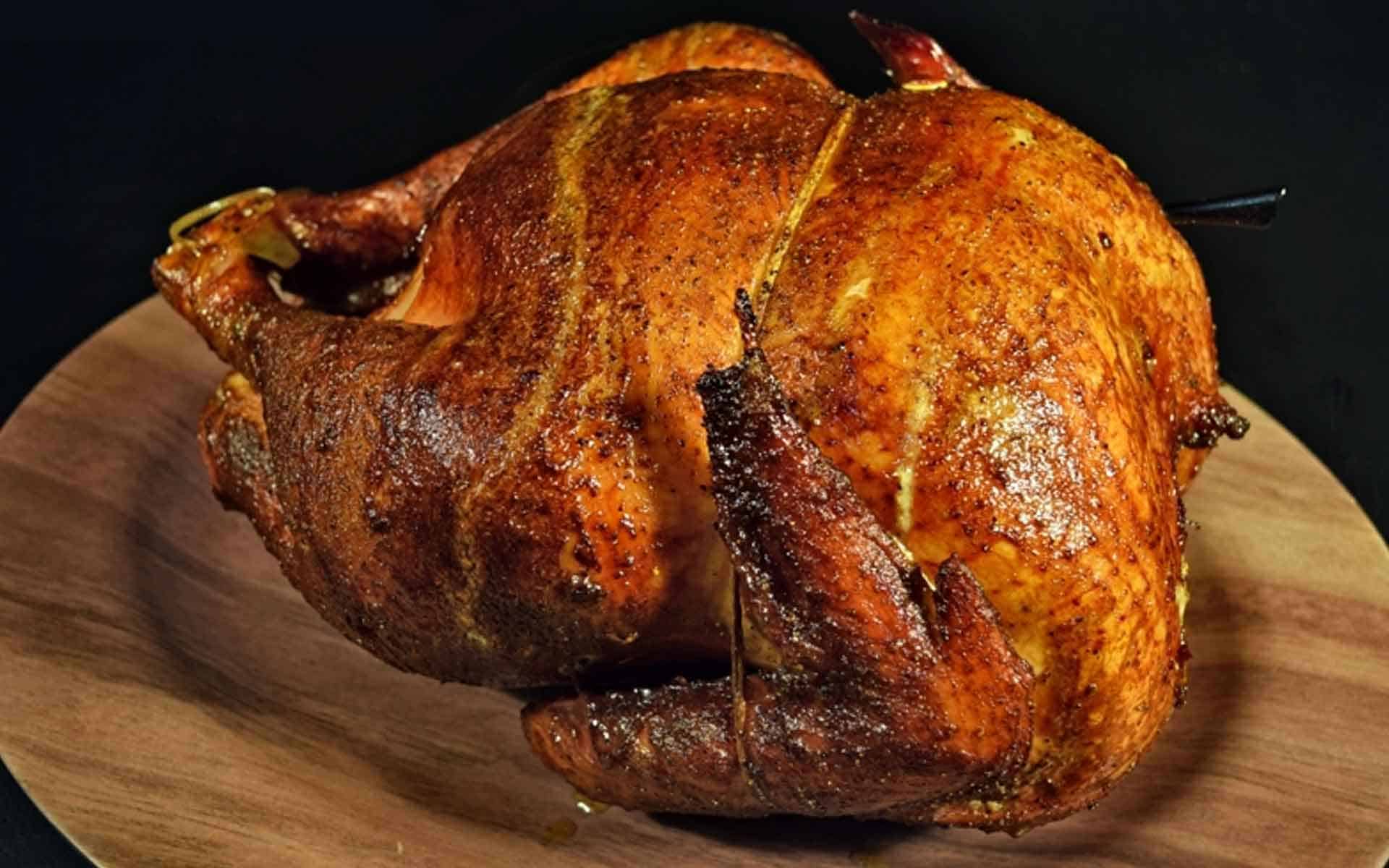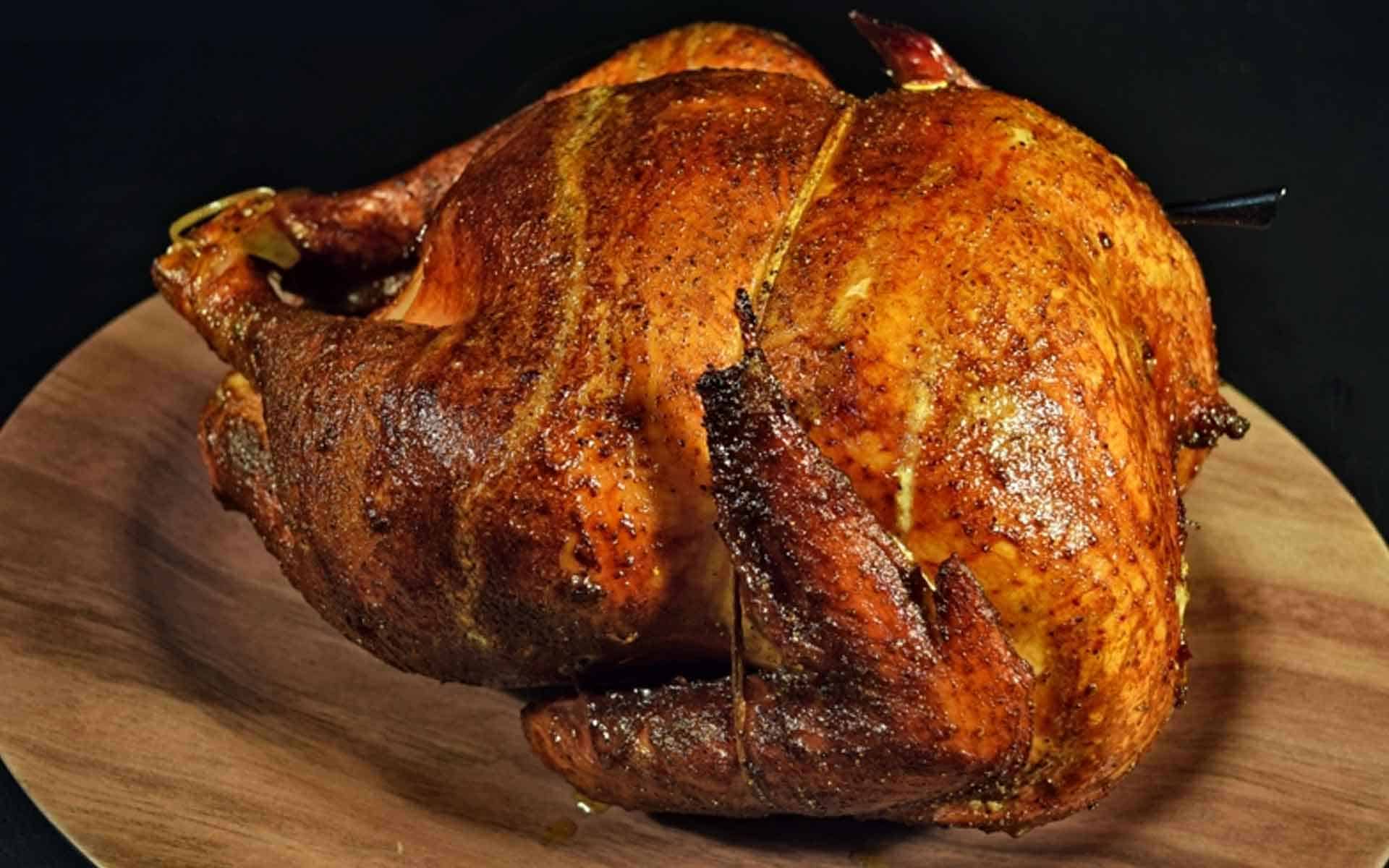 They use only 2 ingredients, "Duck Fat" as a binder and GMG's Poultry Seasoning (or your favorite poultry seasoning blend). That's it! Only 10 minutes prep time, and that was just to rinse it off, mount it on the rotisserie and season it.
Smoke Blend Recipe
Patti and Ken also shared their famous "Smoke Blend" recipe. Just fill your smoke hopper with fruitwood pellets. Then fill a Wedgie with a layer of cherry pellets followed by a layer of dried coffee grounds and then topped off with more cherry pellets for an Awesome kiss of smoke.
In the smoke for 4 ½ hours @ 250* (122c). Tender, juicy, beautiful, and delicious smoked turkey. Let me say again, we didn't do anything but smoke and a dry rub, no brine, or injections. It can't be any easier than that.
More Recipes: