Wow your friends and family with this smoked turkey recipe that everybody will be talking about for years. Ken and Patti Fisher of Date Night Doins' have provided us with a simple, 3 ingredient, can't-go-wrong recipe for cooking a turkey… backyard style!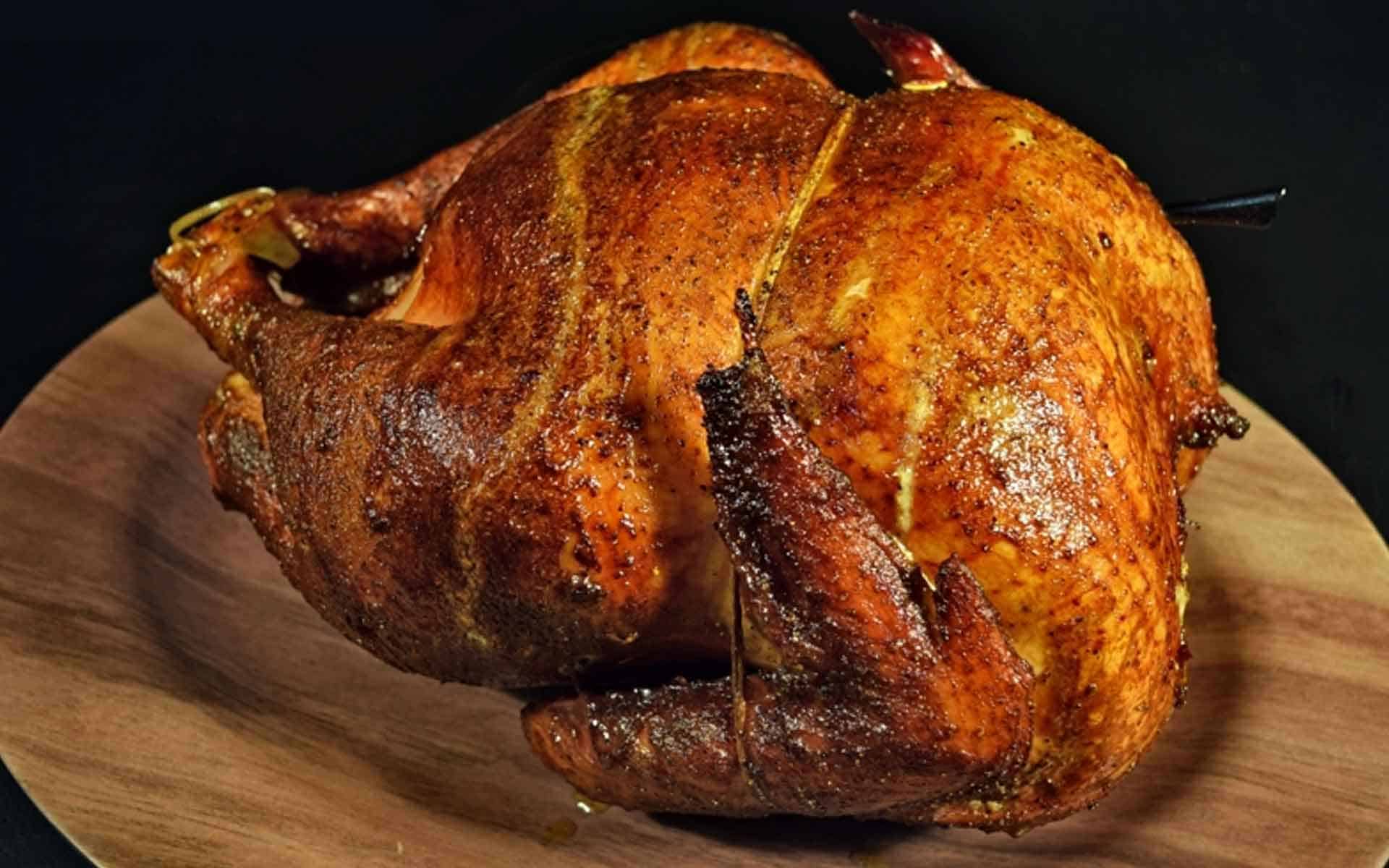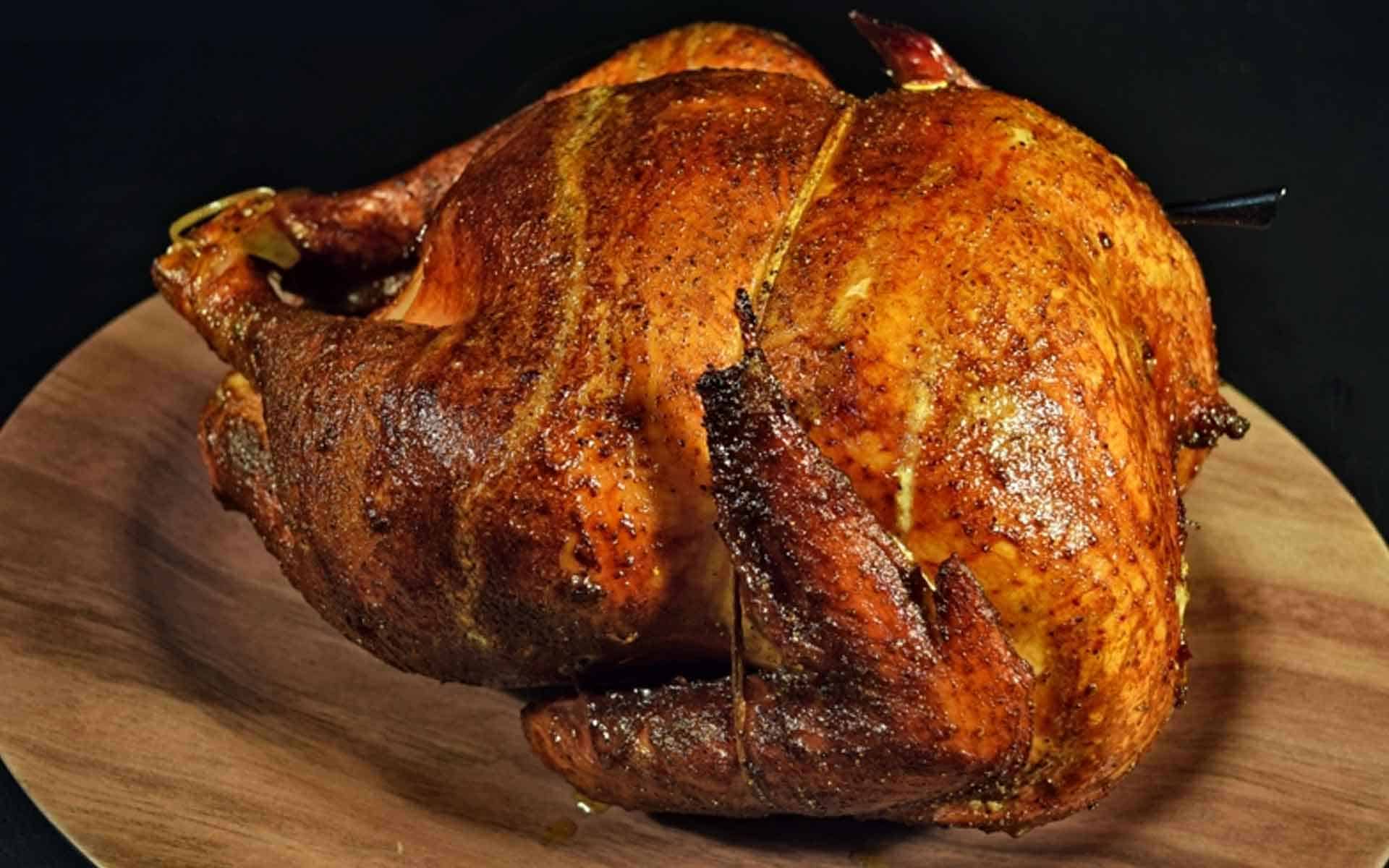 Why Smoke Your Turkey?
There are plenty of reasons you might want to smoke your turkey rather than roast or deep fry it. First and foremost, it comes down to flavor and preference. The smoky, woodsy flavor isn't for everyone, but for those that like the intense flavors of smoked meat, it's a great option!
A smoked turkey doesn't require a ton of attention. It's a recipe you can get started and then leave to take care of itself. There's nothing quite as good as a recipe you don't have to monitor constantly.
It's also an awesome choice for Thanksgiving cooking if you're more interested in spending time watching the big game or hanging with family. A smoked turkey recipe like this helps give you a little more free time. Also great for backyard events when you're unlikely to focus on the bird as much as you'd need to for a roasting or deep frying.
Smoking your turkey helps you to avoid drying it out! No one likes a dry bird, that's just a fact. But oven-roasting a turkey is one of the hardest forms of cooking when it comes to moistness. If you smoke your turkey, you can avoid the hazards of a dry bird that makes everyone sad.
Tips for This Smoked Turkey Recipe
Place a pan under your turkey to keep those drippings from creating a mess you'll have to clean up later on.
Make sure to keep an eye on the temperature of your turkey. A digital thermometer is easiest, but you can also get a pop-up thermometer or use a traditional meat thermometer.
We know it's tempting, but try not to keep opening and shutting the door to check on your turkey. It lets out that delicious smoke and can mess with your smoke time.
If you need more help, check out "10 Tips for Smoking a Whole Turkey" from SmokedBBQSource.com
Get going on this fantastic recipe and consider pairing it with David Bancroft's Fried Green Tomatoes recipe that makes a delicious side!
More Recipes: