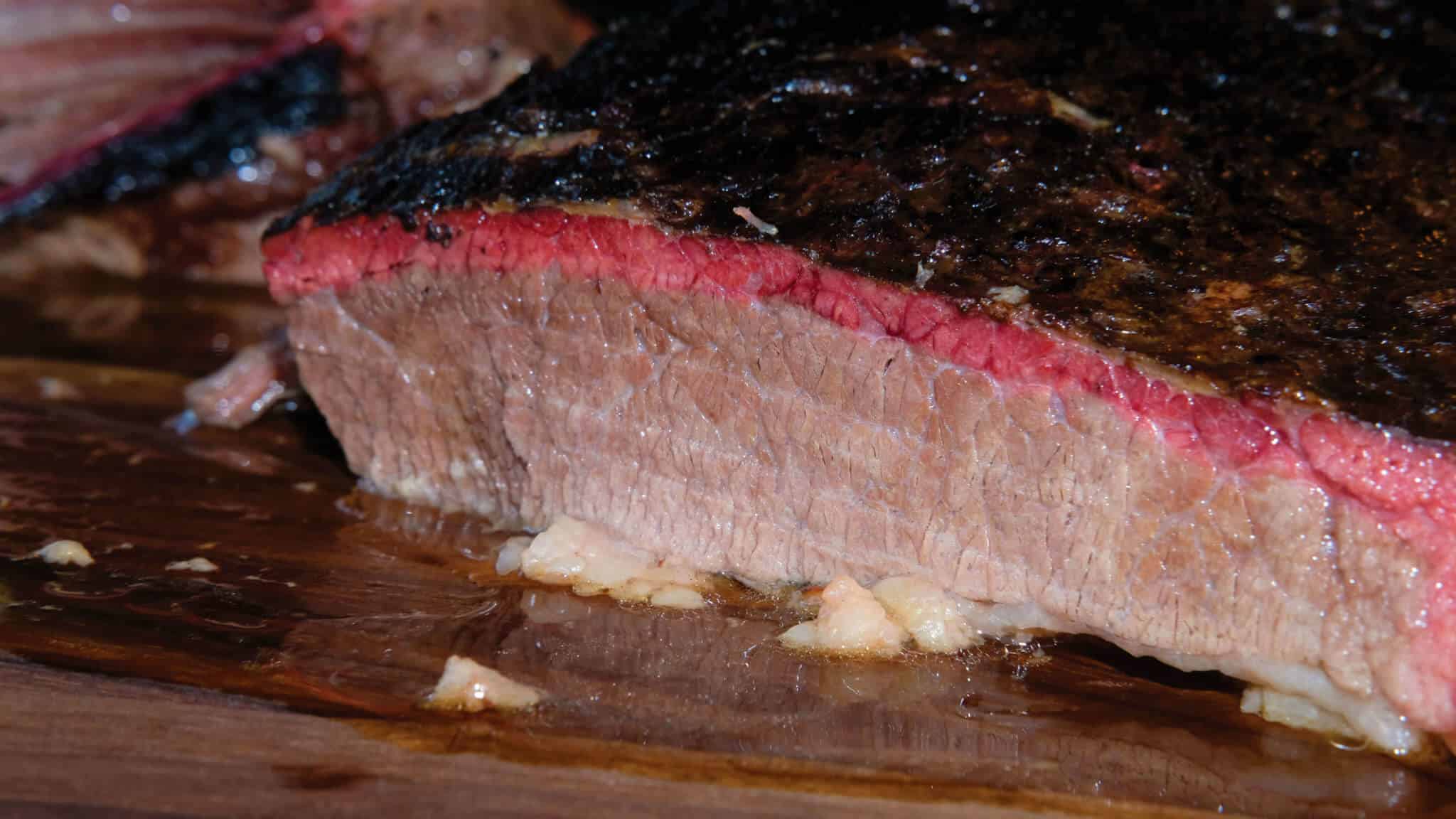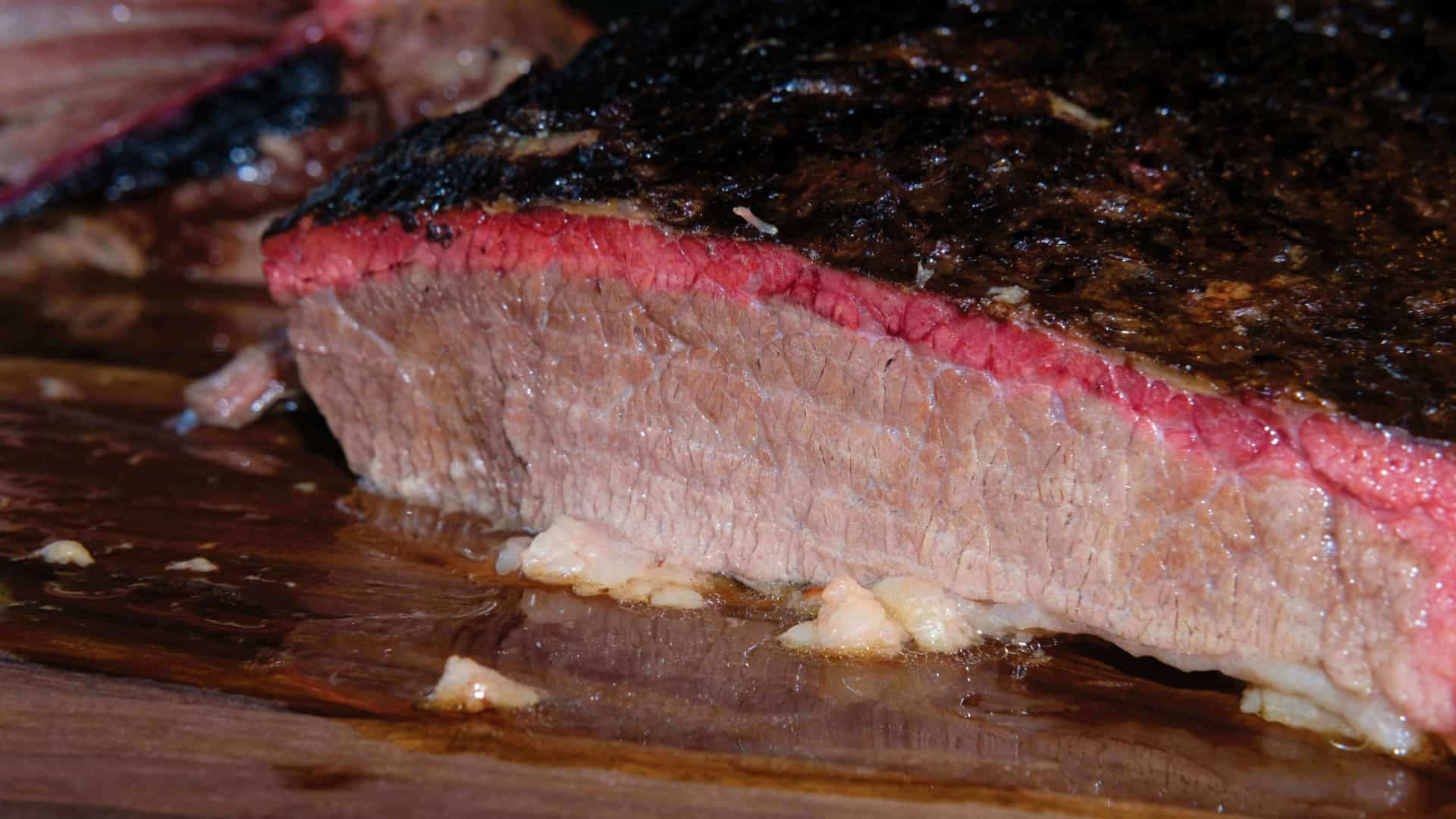 If you have been wondering how to cook a beef brisket, we have the recipe and video for you. Greg Mrvich from Ballistic BBQ shows you a no-fail way to create a mouth watering brisket that the whole family will love.
To give you a hint of how he goes about things, Mrvich starts with a 10- to 18-pound beef brisket. Mrvich suggests seasoning it liberally with the beef rub of your choice. Or, he also offers up a quick salt, garlic and black pepper mix. 
When it's time to cook the brisket, place the meat so that the fat-cap is in the direction of the heat source to protect it. Then, close your cooker lid and let it cook until "the bark has set." In other words, says Mrvich, the seasoning is no longer a paste, and is firm enough so that you can't scrape it off with your fingernail.
At this point, the brisket should have a nice mahogany color. Remove it from the pit and wrap it—along with a little beef broth—tightly in two sheets of aluminum foil. Then, place the brisket back on the pit.
Continue cooking the brisket until either a meat probe or toothpick can be pushed into the meat and removed with little to no resistance. It should feel almost like it's going into warm butter, says Mrvich. At that point, the brisket is finished cooking. Pull it off the grill, vent the foil, and let it rest for about 30 minutes prior to slicing. Now, it's simply time to kick back and enjoy the fruits of your labor.