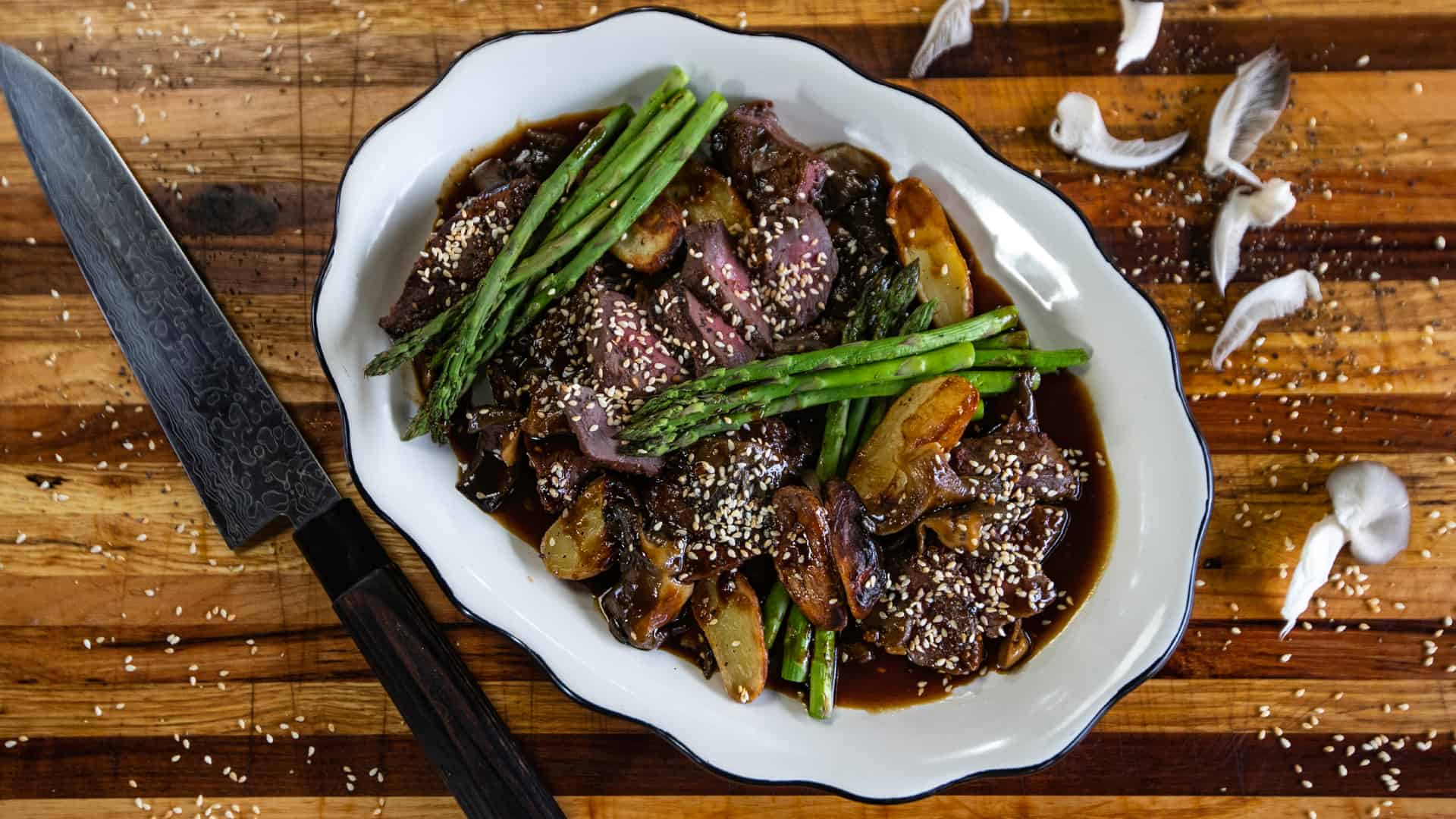 In a recent Prime Cuts Wild Game Edition episode, award-winning chef and host David Bancroft joined veteran outdoorsman Joe Thomas as the North American Super Slam winner demonstrated how to prepare his grilled antelope medallions recipe.
Joe starts by butterflying tenderloins from an antelope he harvested with a bow as one of the 29 North American animal species needed to claim Super Slam status. Joe prefers butterflied tenderloins because, once separated, he's left with two medallions that are perfectly sized for grilling.
Joe then mixes up a simple marinade consisting of olive oil, soy sauce, and Montreal Steak Seasoning into a Ziploc bag, then marinates his antelope in it for no more than 24 hours. (He suggests turning the bag every 4-6 hours to ensure even coverage.)
Once his antelope steaks are ready to grill, Joe likes to heat his grill to a temperature of 450-500 degrees so it cooks fast. Usually the medallions are ready to come off the grill in 4-5 minutes, so be sure to turn them every 1-2 minutes.
While matching Joe Thomas' hunting prowess might be a stretch, you can replicate his antelope medallions using the recipe below.
For more game recipes, be sure to check out Prime Cuts: Wild Game Edition